Lea Michele loves the attention the paparazzi give her. Over the weekend, she made sure all eyes were on her as she made her way to Adele's concert with a friend. For the occasion, the actress slipped into a sexy all-black getup of leather pants teamed with a skintight Wolford bodysuit, a black purse, and fancy studded stilettos. Naturally, the Scream Queens star was hard to miss. She looked every bit a celebrity as she smiled for the papz in her oversized sunnies .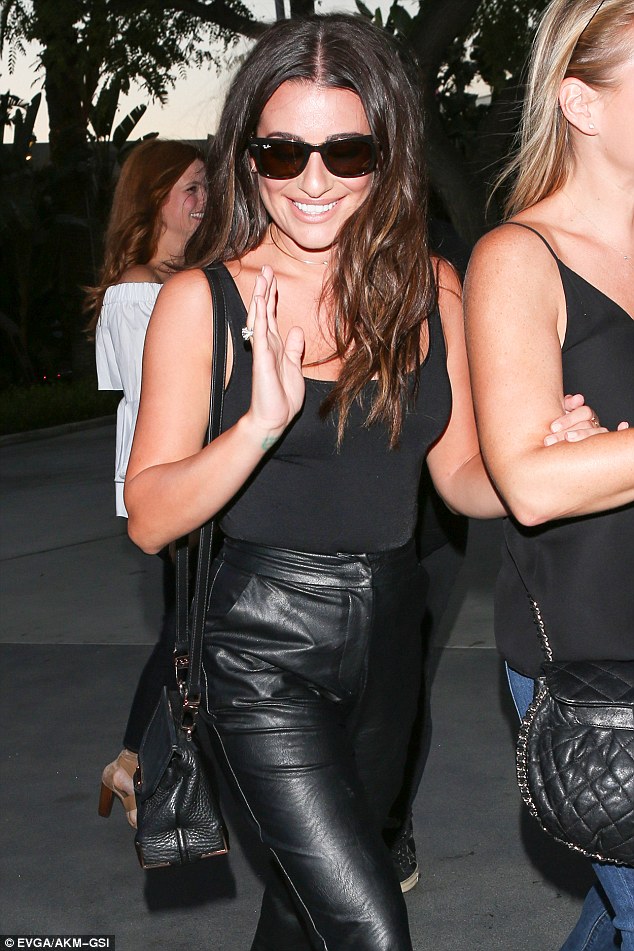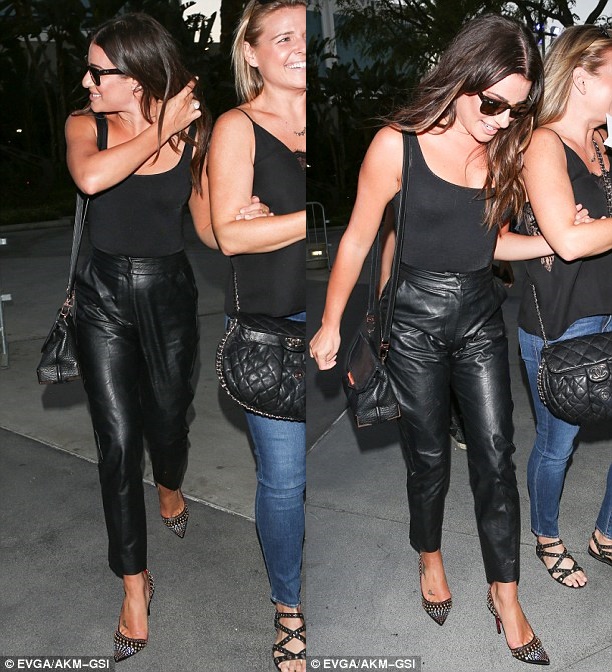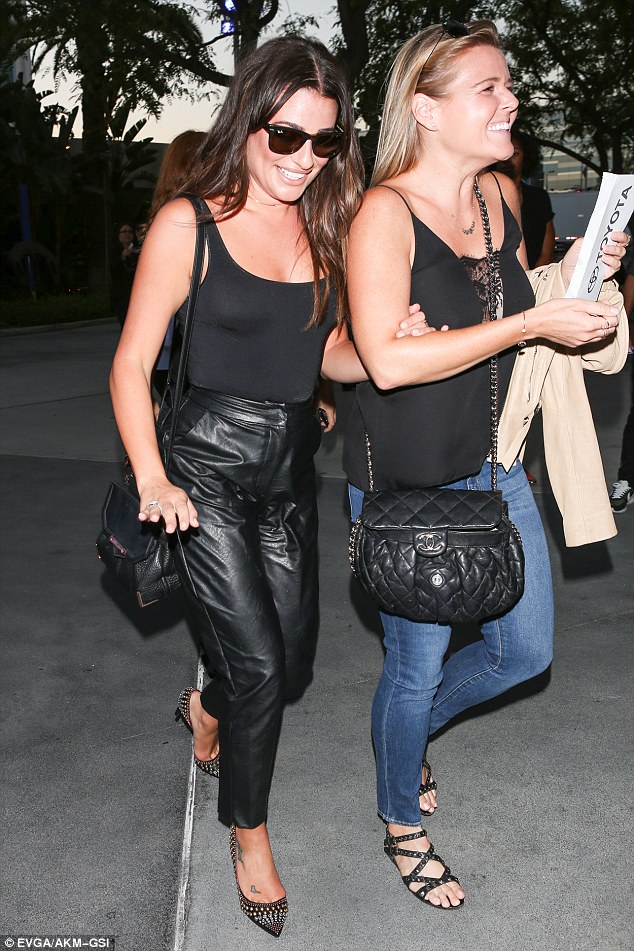 Lea Michele and a friend attend the Adele concert held at the Staples Center on August 13, 2016
I don't know about you, but to me, Lea always comes off as trying too hard. She is beautiful and sexy — no doubt — but I've yet to find her appear effortless and nonchalant when it comes to her looks.
Don't get me wrong, I think she looks fabulous in that all-black outfit. It's very polished and put-together. And it is very relatable. I'm sure you can picture yourself wearing it. Yes?
The Wolford bodysuit is something we all would love to have, if not for its $195 price tag. It's stretchy, sexy, slimming, comfy, and versatile. I wouldn't mind investing in the piece, if only I could afford it.
Wolford Jamaika String Body Suit, $195
I couldn't find any details on Lea's leather pants, but if you like her crossbody bag, that one is from Alexander Wang — the mini "Marion". It's currently on sale on the designer's website for $338.
Alexander Wang Marion Crossbody Bag, $338 (was $675)
Of course, I can't end this post without talking about the footwear. After all, Lea's studded stilettos are the highlight of her outfit. They are sexy as they are exquisite. They are from Cesare Paciotti. I could not find any retailer selling the pair online, but here's a closer look at those shoes: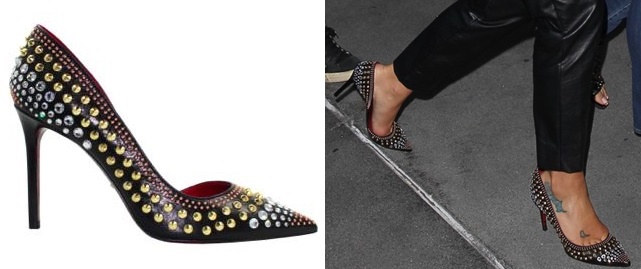 Lea Michele in Cesare Paciotti pumps
Like what you see?
You'll need to do some legwork if you want the pair. Try visiting the nearest Cesare Paciotti stockist in your city to see if you can find them.
With that said, if copying Lea's style is your only intention, grab a pair of faux leather trousers and a fitted black tank top. Once you have those two in order, team with these studded pumps from French Connection and voila! You're all set!
French Connection Ellis Studded Pumps, $105