Different fashion styles and trends were once again witnessed at the recently concluded Glamour Women of the Year Awards. And one of the celebrities who caught many eyes because of her fashion style that night was Laura Whitmore.
The Irish TV presenter sashayed her way on the red carpet wearing a, Emanuel Ungaro ensemble turquoise dress which was kind of confusing, design wise. The design of the dress was polka-dotted chiffon on the right sleeve, has a diagonally placed ruffle detail, has shorter left sleeve, a vertically striped bodice, and a horizontally striped skirt with a zipper accent that provided a thigh-high slit. She finished off this outfit with an Emanuel Ungaro Wrap-around ruffled leather sandals.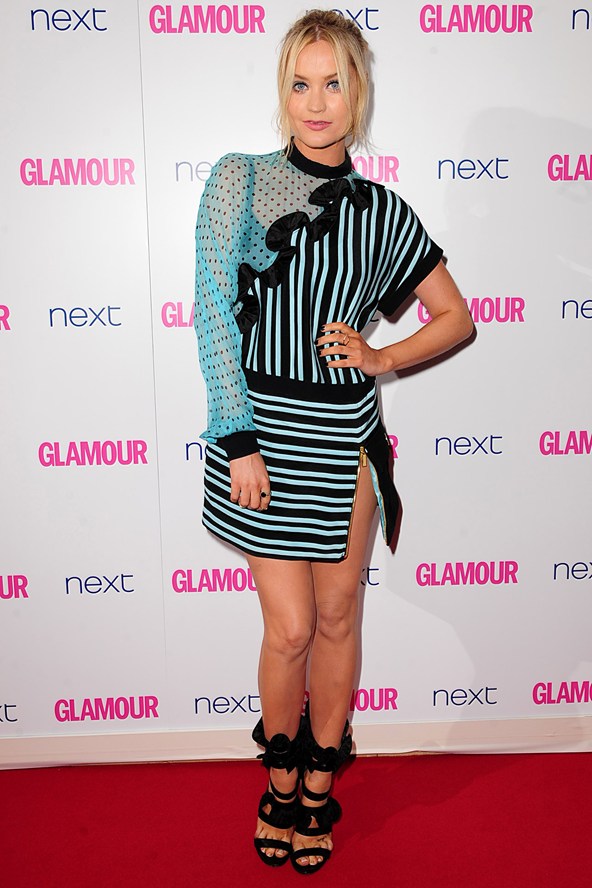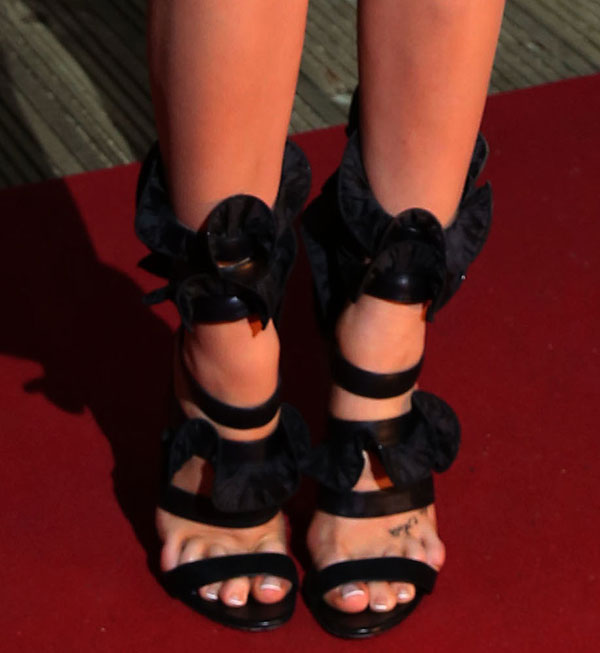 And yes, even her messy hairstyle didn't do justice to her total look that night. Oh well, at least her make-up kind of make up for her quite chaotic outfit that night.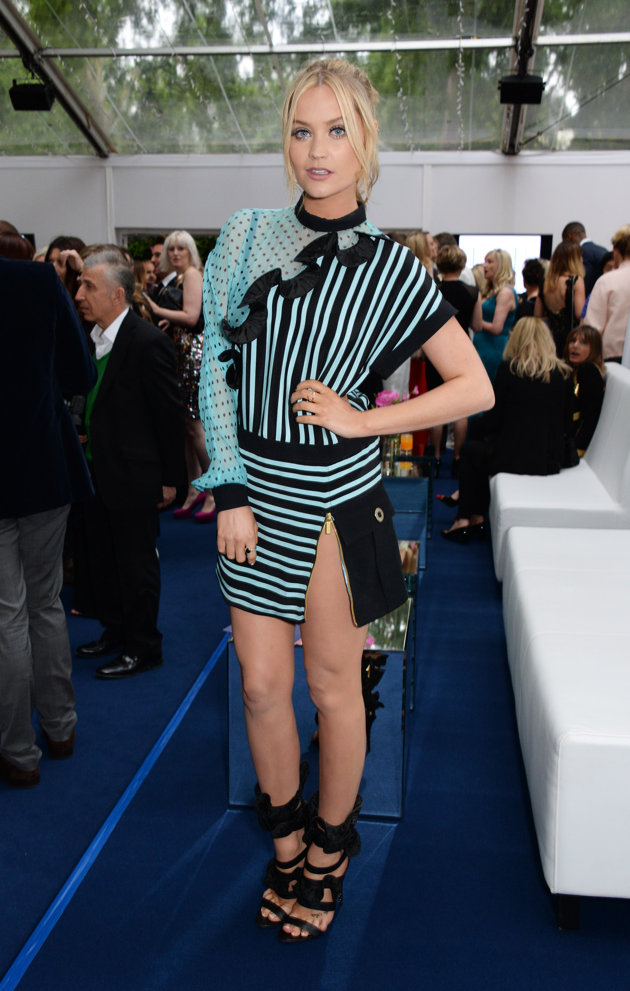 The Emanuel Ungaro ruffled sandals could have looked fab in other outfit but definitely not on Laura's dress that night. Although the wearer was uncomfortable, the shoes are undoubtedly very hard to ignore, thanks (or no thanks) to the pleated organza ruffles that clearly scream for attention. Aside from the crazy frills, they also have polka-dotted outsoles, back zipper fastening, open toes, and 4.5 inch heels.