Laura Whitmore caught Leo DiCaprio's eye back in February. Whether or not something happened between the two, I really cannot say. But what I can tell you is that I wouldn't be surprised if he fell for her. She's tall, blond, beautiful, and she has that fashion girl air about her. In short, Laura's got the x-factor that Leo is a sucker for.
At the V Festival held in Chelmsford over the weekend, Laura proved she is a style star as she arrived at the venue in a striking print-on-print ensemble. It was a casual getup of denim shorts and jacket, but her topper was colorful and printed, and she made the combo even more striking by complementing it with printed velvet boots. She then finished the outfit with lots of cocktail rings and a flawless beauty look.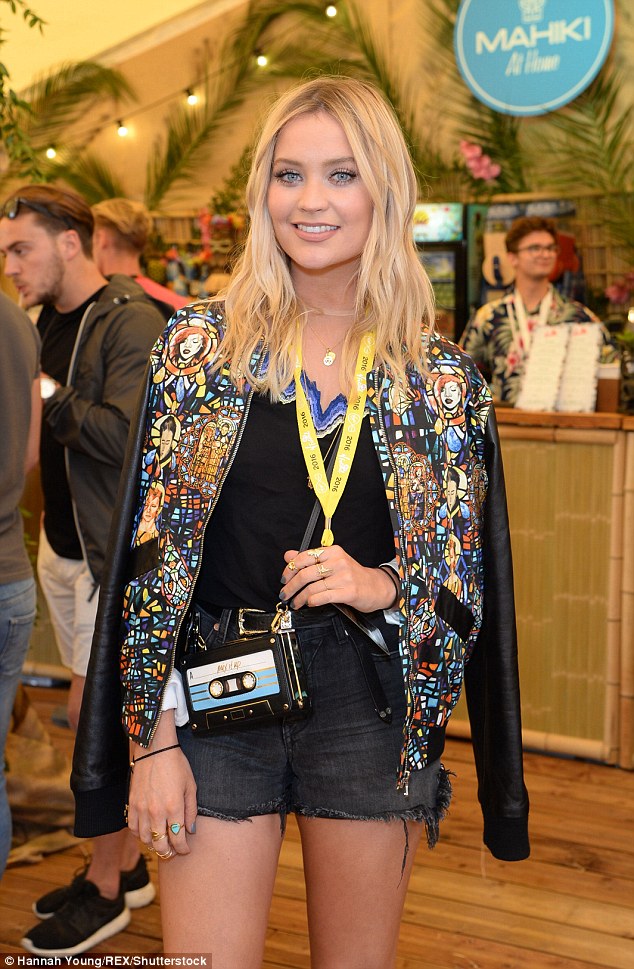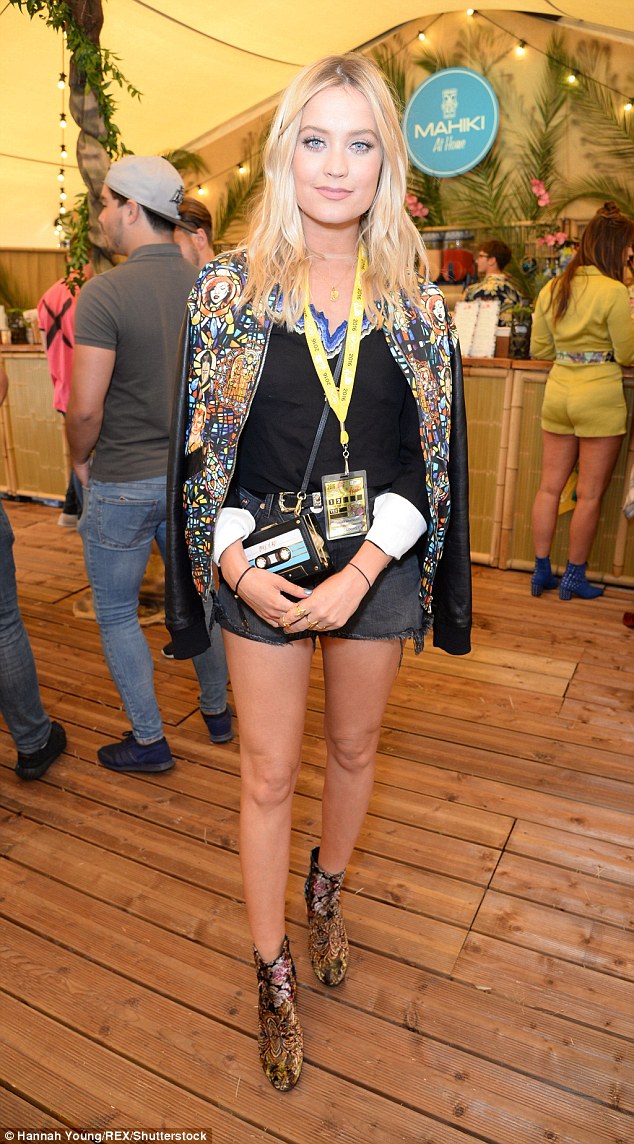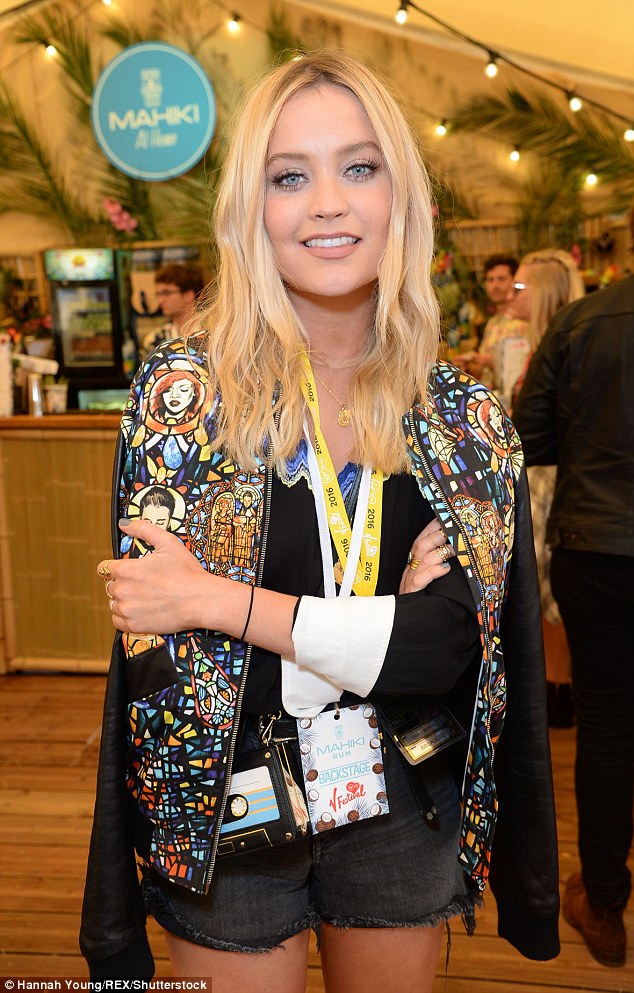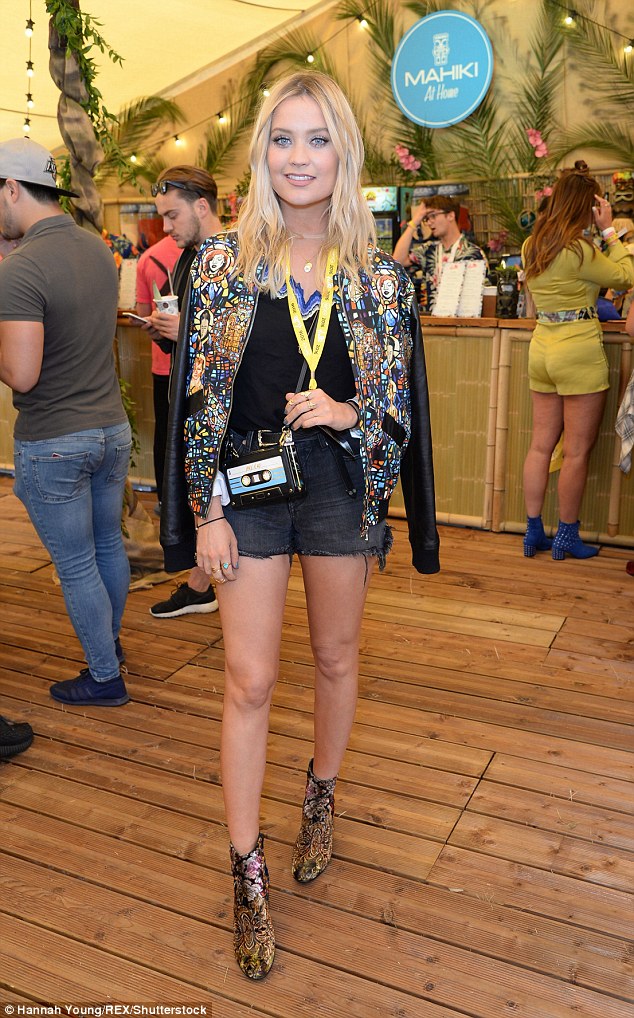 Laura Whitmore attends the V Festival held at Chelmsford on August 20, 2016
Printed velvet boots — who would have thought they can actually look good?!
I'm no fan of prints and I'm definitely not into printed velvet boots. Surprisingly, though, I find myself loving Laura's outfit here. I actually wouldn't mind wearing the boots and the jacket together. What about you? Think you can rock her getup and work it?
Speaking of printed velvet boots, Laura's pair is from Russell & Bromley. Dubbed as "Roxanne", the boots are crafted from a mix of printed velvet. They also feature 3-inch-tall block heels and tapered toes that are not quite round and not quite pointed either. You can find the boots on the label's website. They retail at £295, which is about $390 excluding duties and taxes.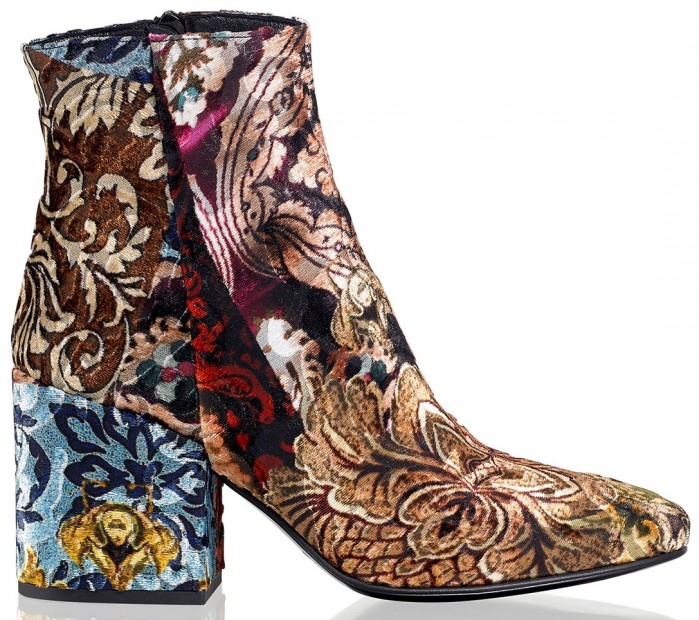 Russell & Bromley Roxanne Block Heel Boots, £295
Printed velvet boots are not that common, so I decided to include other options in case you're interested to grab a pair. Below are two choices to consider if you're into designer footwear: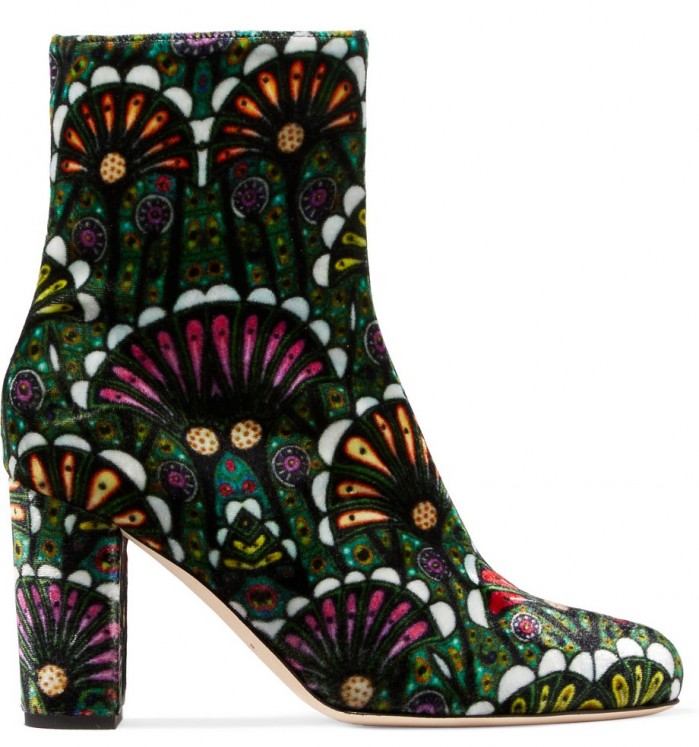 Brian Atwood Talise Velvet Ankle Boots, $750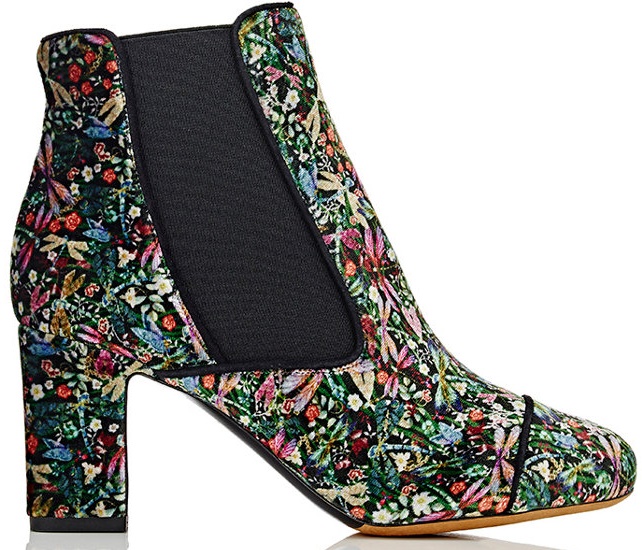 Tabitha Simmons Micki Ankle Boots, $825
For the ladies who don't want to invest too much moolah on shoes that are more trendy than classic, these boots from Dr. Martens will do the trick. They retail at just $140 and are easier to wear thanks to the two-tone coloring: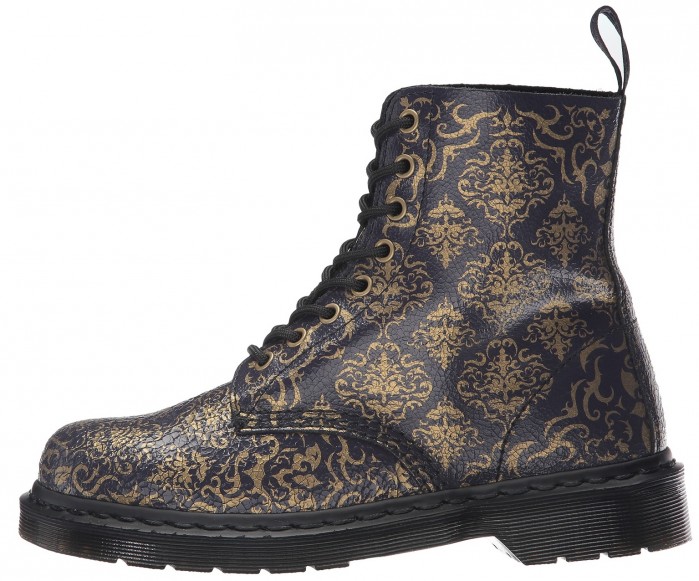 Dr. Martens Pascal BQ 8-Eye Boots, $140