Lady Kitty Spencer of 26 years old is the niece of Princess Diana.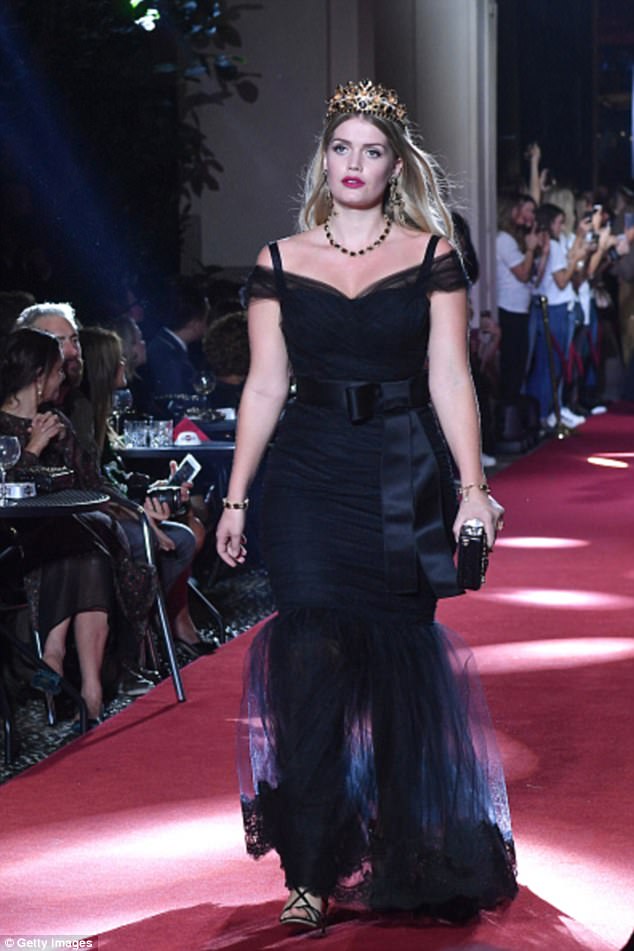 She walked the runwaway for Dolce & Gabbana during the Fashion Week in Milan and she looked amazing. For this catwalk she wore a tight black dress, nipped in at the waist with a huge decorative bow. The gown had chiffon sleeves and sat off the shoulder in a very trendy bardot style. With this dress, Lady Kitty showed off her toned arms. The dress was held up by a daring sweetheart neckline. She had a gold crown on her golden locks to give everyone her royal connection. She is the daughter of Charles Spencer. She is one of the protagonist of this fashion season, she also attended the fashion shows in London. She also appeared before the show in a Dolce &Gabbana total look. She had a kooky red D&G dress with slogans made to look like handwritten notes. One said in red ink "I will stay with you forever" and another one "All I need is love and wifi".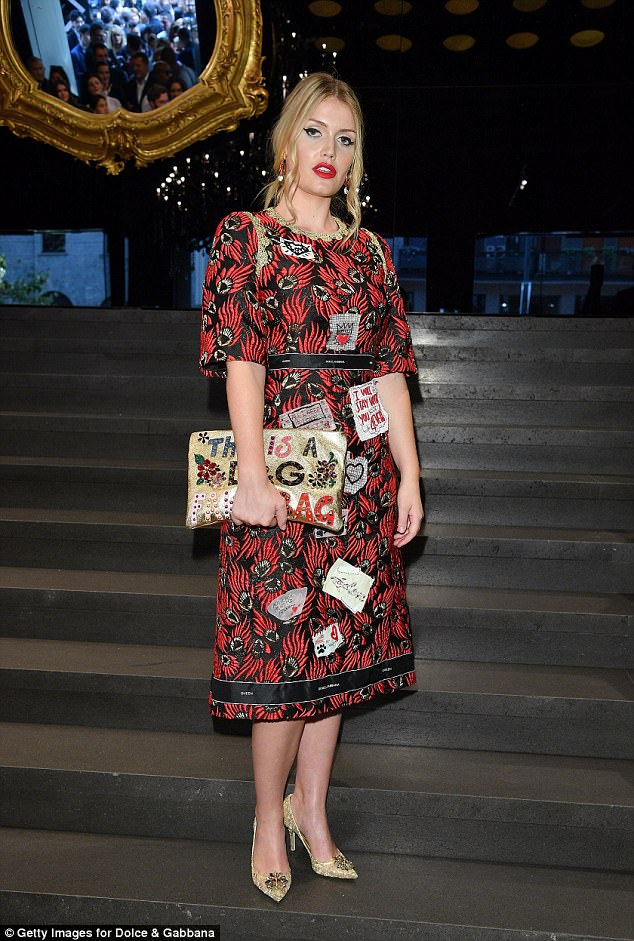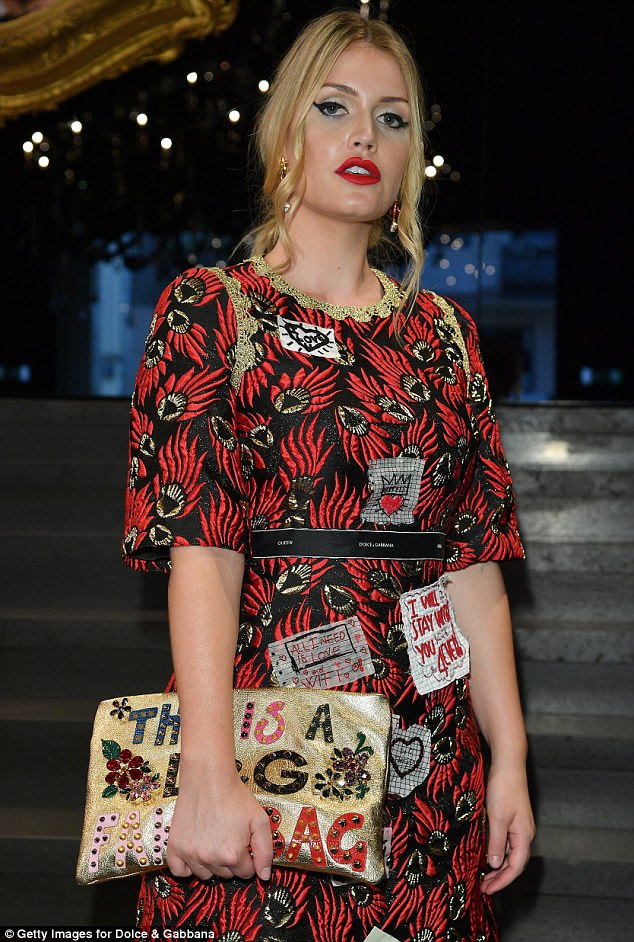 It seemed that she was practicing for her appearance during the fashion show. She was regal in the outfit she wore to prove that she was perfect to walk for one of the biggest brand in the world. We paid attention to her shoes. She had lacy kitten heels, the shoe style of the moment perfect for a fashionista and above all for a royal. They finish with an embellished toes and this makes these shoee different from the others. You can buy them at Harrods. They are really beautiful but unfortunately they are quite expensive. But, don't worry you can still copy the princess's niece style buying a similar pair. There are a lot of alternatives. She also added a lot of jewelry, for example large golden earrings matching with crown. She also had a gold chain on her left wrist and a simple black bracelet on the other side. She had a black blutch bag with the slogan "This is a D&G handbag"adorned with sequinned flowers. She had her hair in a simple ponytail and on her lips a red lipstick.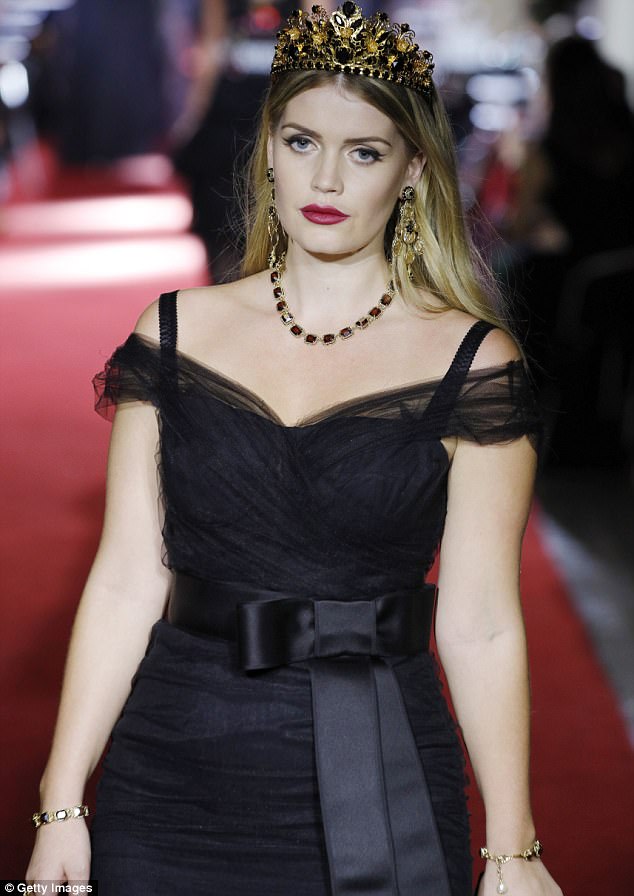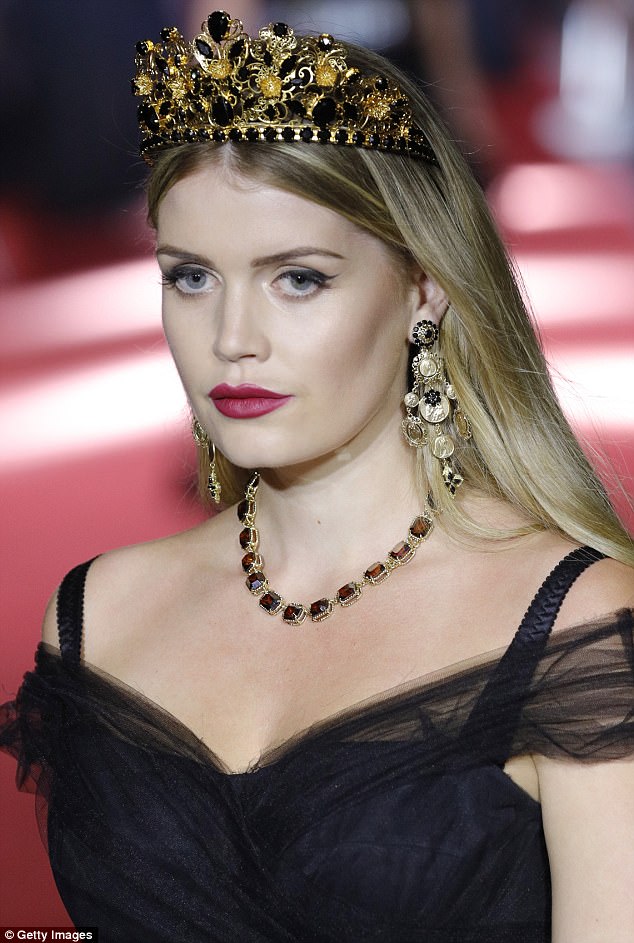 Kitty broke up with her boyfriend Niccolo in July after three years spent together. Maybe her interests didn't match with the ones of Niccolo. She also opened up her cousin Prince Harry's omission that he had sought counselling to deal with his mother's death. She said that it is really good and healthy to talk about these things.
Let's copy Lady Kitty's look.