Lady Gaga is on a roll. After winning a Golden Globe for her acting stint in The American Horror Story, the singer was handpicked to sing the US National Anthem at the commencement of Super Bowl 50 at the Levi's Stadium in Santa Clara, California, on Sunday. It was quite an emotional moment for the diva, as she was seen wiping a tear away during the performance.
Not one to deviate from her signature spectacle-making sartorial choices, Mother Monster chose to wear a sparkly red two-piece suit for the occasion. She complemented the getup with beehive blond hair, sparkly red eye shadow, sparkly blue nail color, and mismatched platform heels. One shoe had red uppers and striped platforms, while the other was in sparkly solid blue.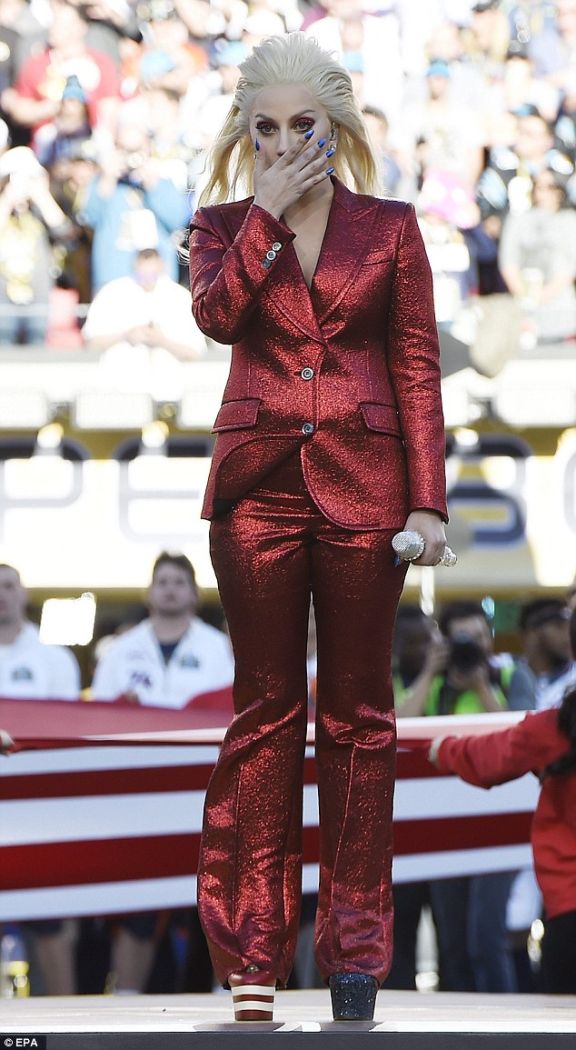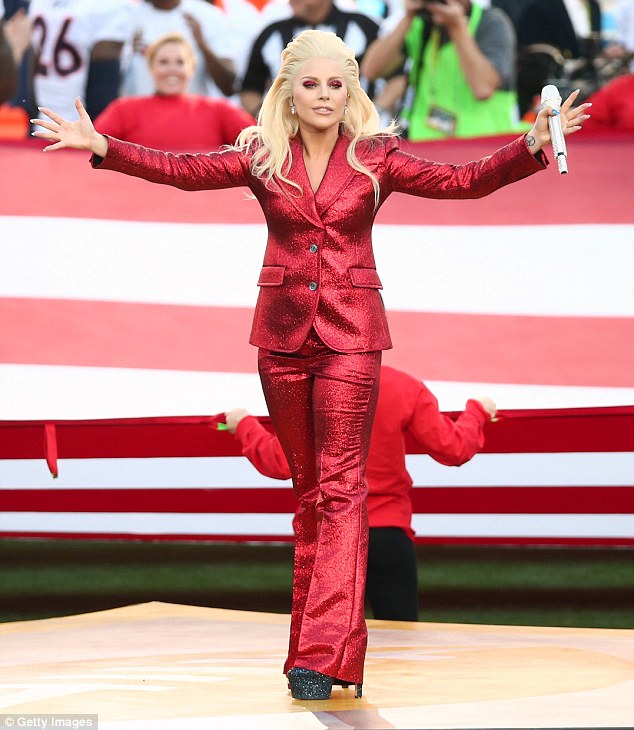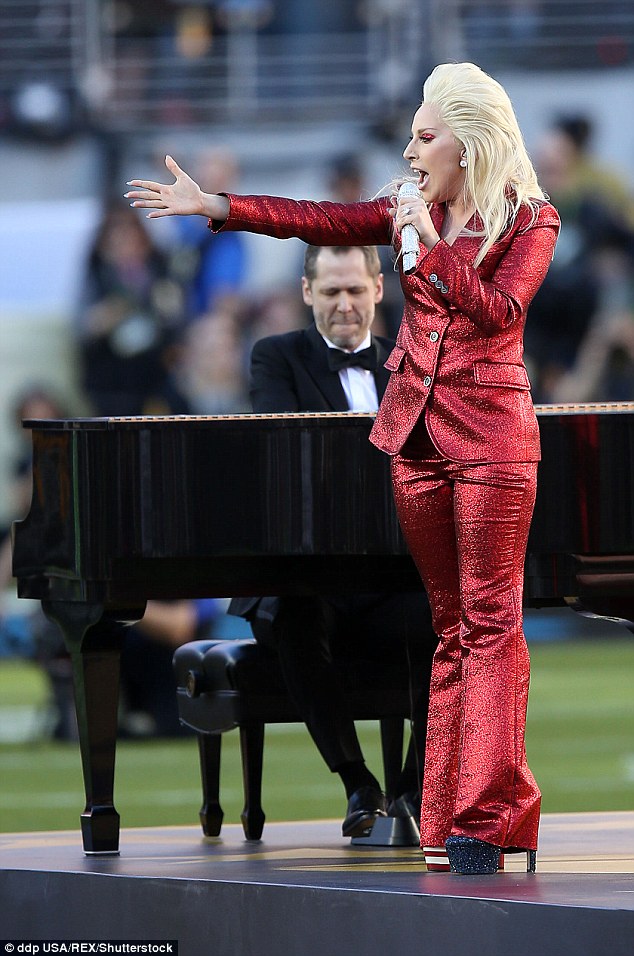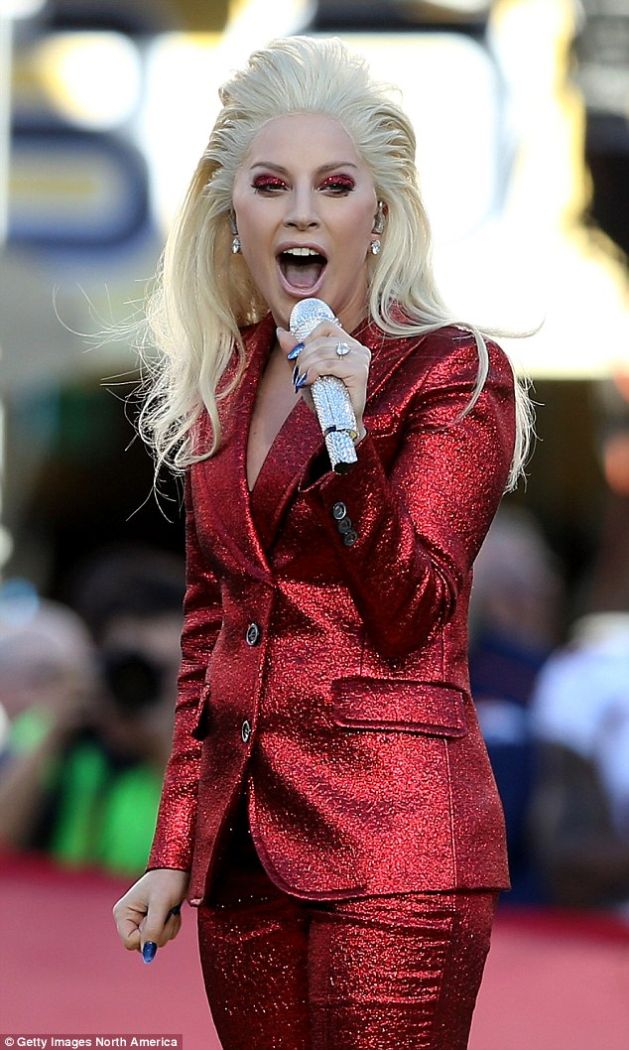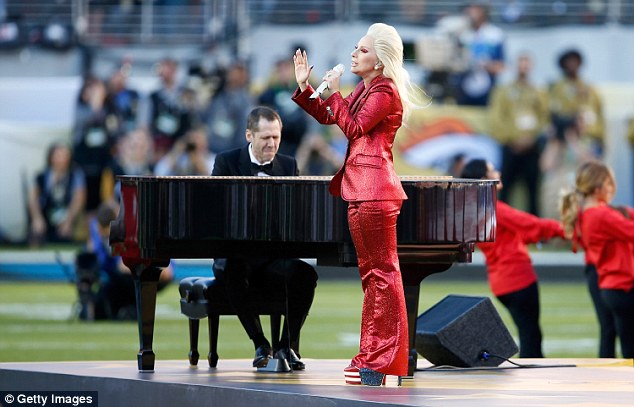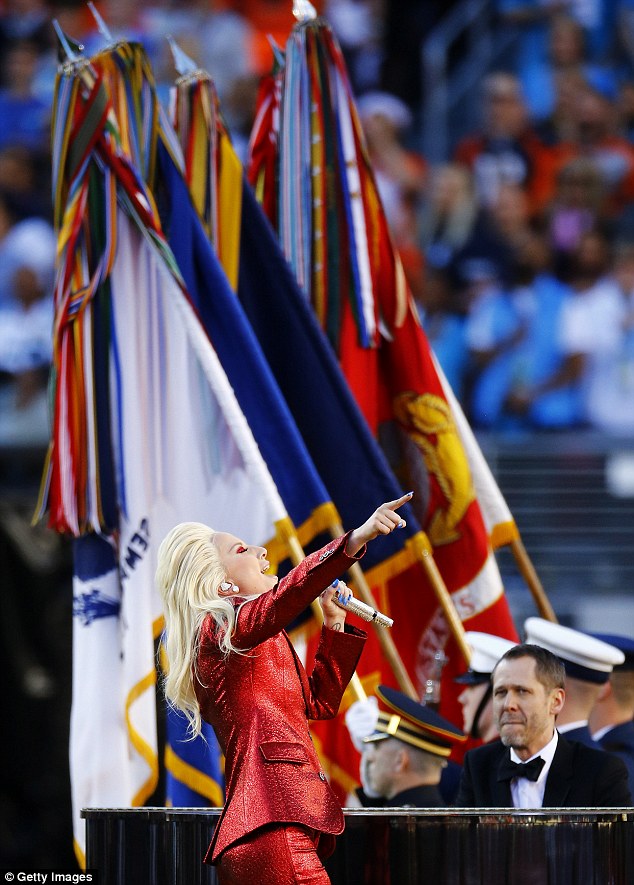 Lady Gaga kicks off Superbowl 50 with a unique rendition of the US National Anthem, February 7, 2016
What are your thoughts on Lady Gaga's Super Bowl outfit? Quite fitting for such a queen. Would you agree? Now what do you think of her choice to wear mismatched shoes? Yay or Nay?
Lady Gaga's striped platform pumps are from Gucci. Below is a closer look at the whole shoe. The pair comes in a t-strap slingback silhouette, and it is detailed with gold spikes at the t-bar.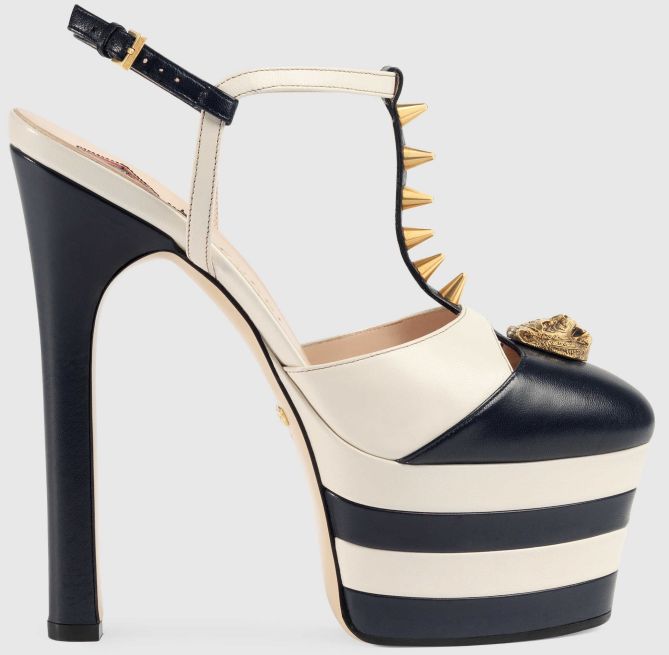 Gucci Striped Platform Studded Pumps, $1100
If you wish to try the shoes out for size, head over to the nearest Gucci store. They retail at $1100. As for the diva's sparkly blue heels, those I've yet to ID. I'd like to think they're the same Gucci style but custom-made with sparkly blue uppers. Here's a more "classic" version of Lady Gaga's pumps if you want something more wearable.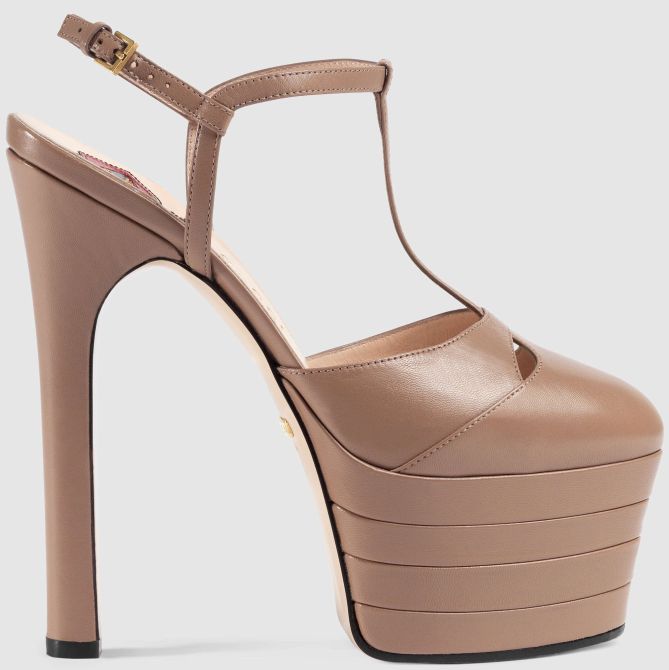 Gucci Platform Pumps, $990