Lady Gaga is no stranger to looking naked in public — which explains why the diva didn't mind at all when she accidentally exposed her underwear at the Rock The Kasbah premiere held in New York early this week.
For the occasion, Mother Monster slipped into a fully embroidered and very colorful ankle-length ensemble detailed with a thigh-high slit. While walking towards the venue, the singer failed to put the skirt "under control", and as a result, revealed the black striped underwear she wore in the process.
Complementing the matching separates were bright pink sunnies, diamond-encursted earrings, and a pair of can't-ignore pink satin stilettos. Her best arm candy, however, would have to be gorgeous fiancé, Taylor Kinney.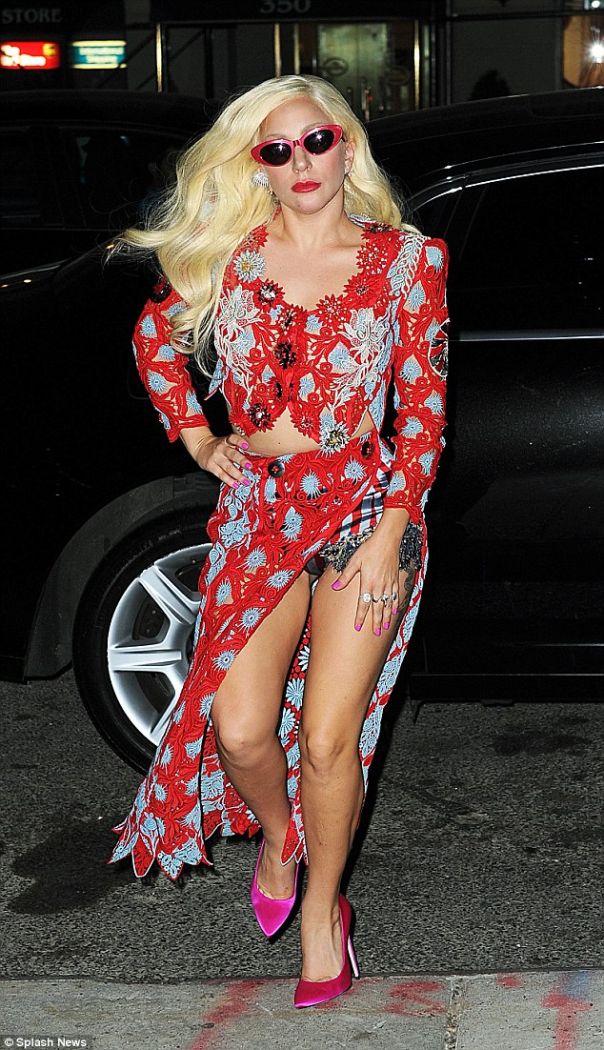 Lady Gaga accidentally exposes her underwear as she attends the premiere of Rock The Kasbah in New York on October 19, 2015
The loved-up couple even packed on the PDA at the event. They couldn't keep theirs hands off each other. Actually, it was more like Taylor couldn't keep his hands off the Queen. I can understand, of course. I mean, despite the overly colorful attire she wore, Lady Gaga looked very sexy.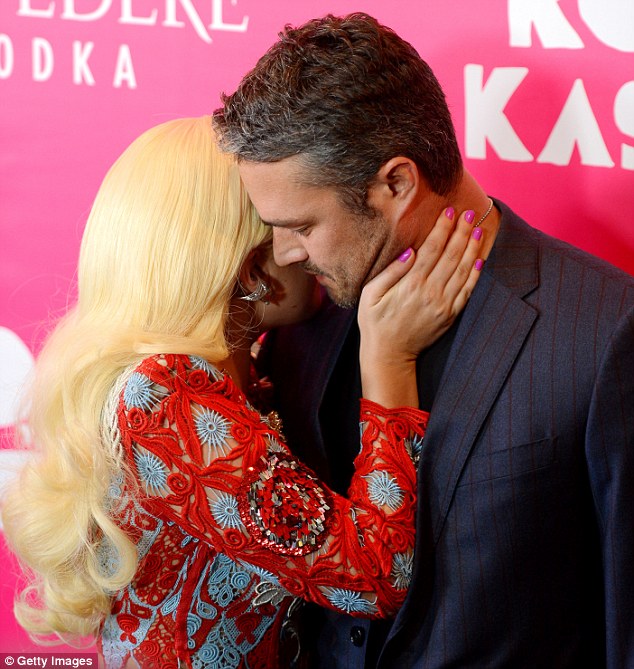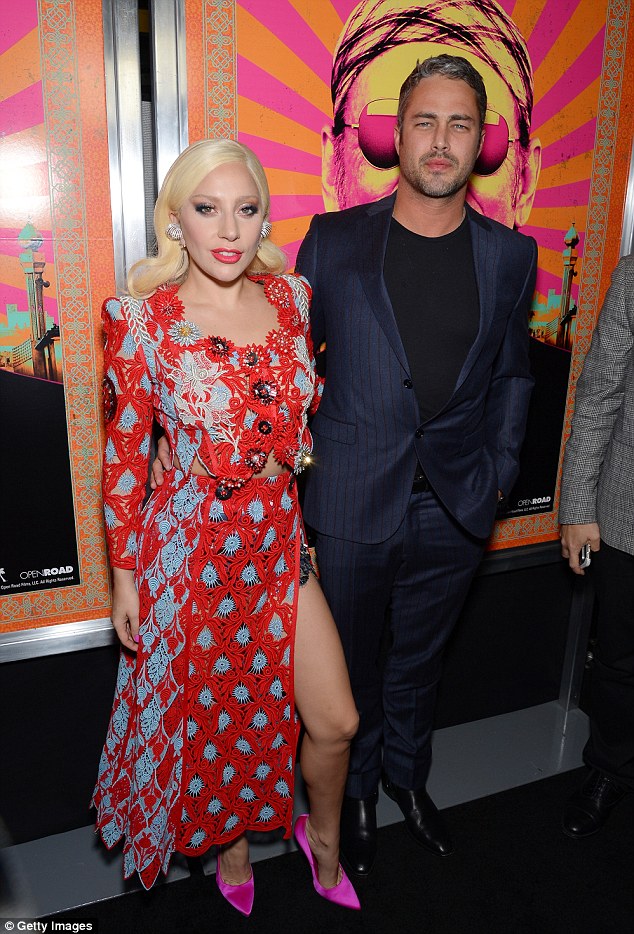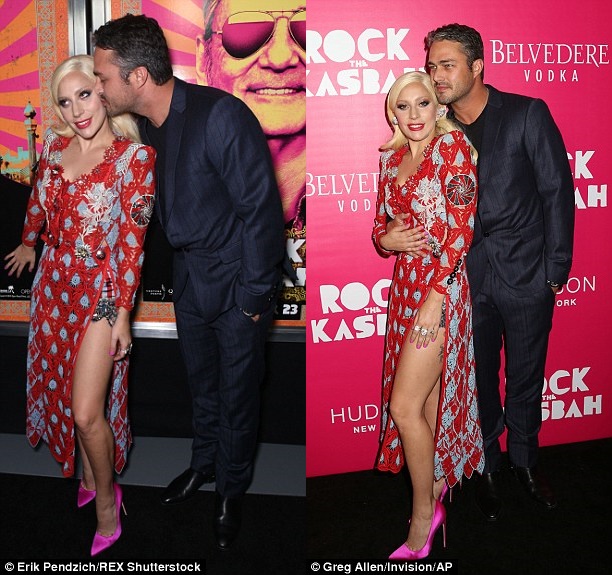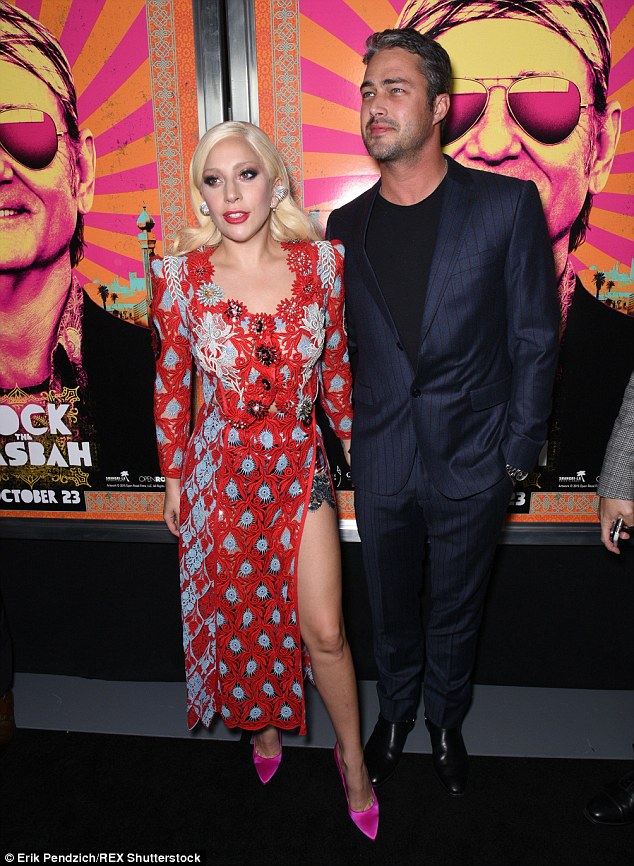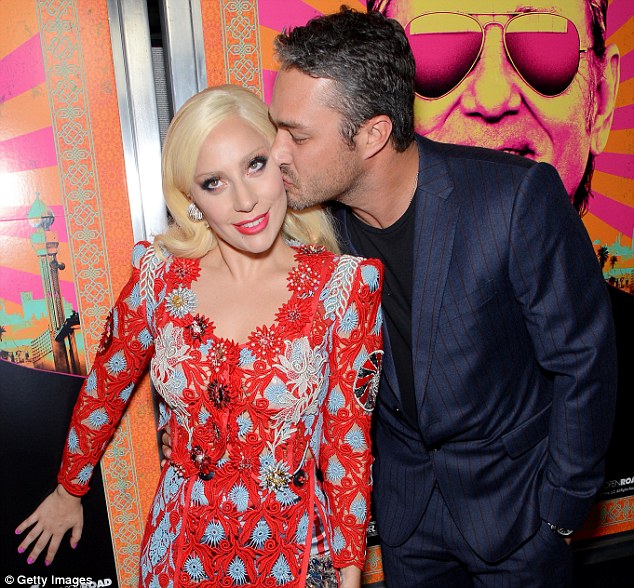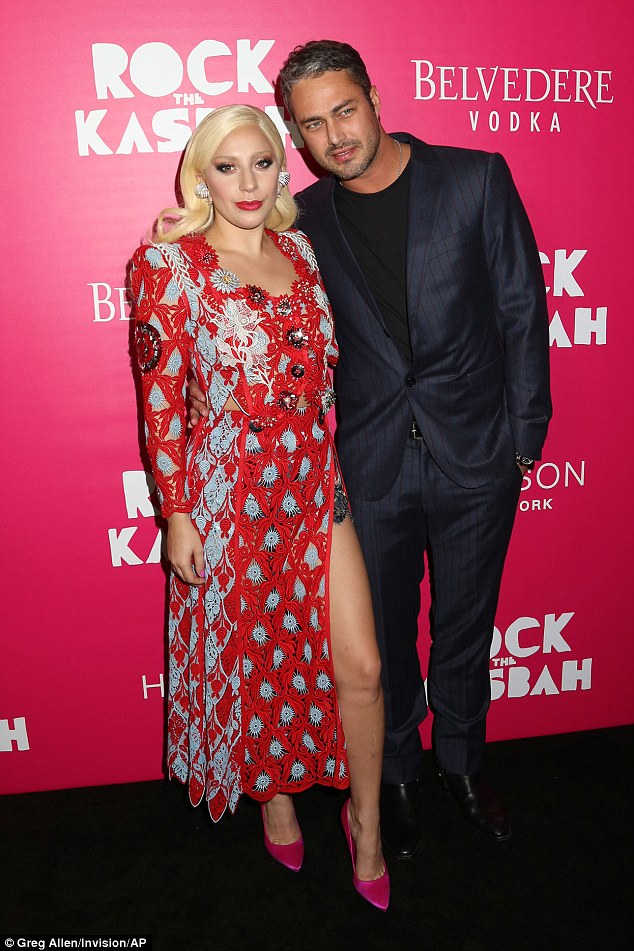 Lady Gaga and fiancé Taylor Kinney can't keep their hands off each other at the premiere
What do you think of Lady Gaga's latest fashion moment, hit or miss? Do you approve of the shoes she used to go with?
I'm all for wearing statement footwear, but to use bright pink satin shoes with such a busy dress did more harm than good. Would you agree?
Simple metallic silver strappy sandals would have sufficed, yes?
Speaking of those pink satin heels, they're from Brian Atwood. Dubbed as the "FM" pumps, the style boasts towering and very slim 5-inch-tall heels. They're really beautiful up close, but I can already hear my feet complaining just by looking at them.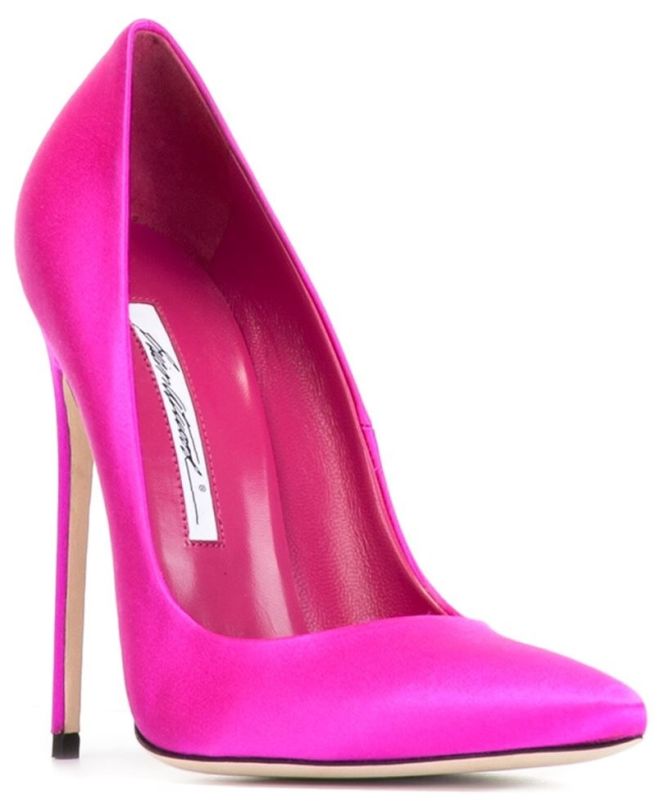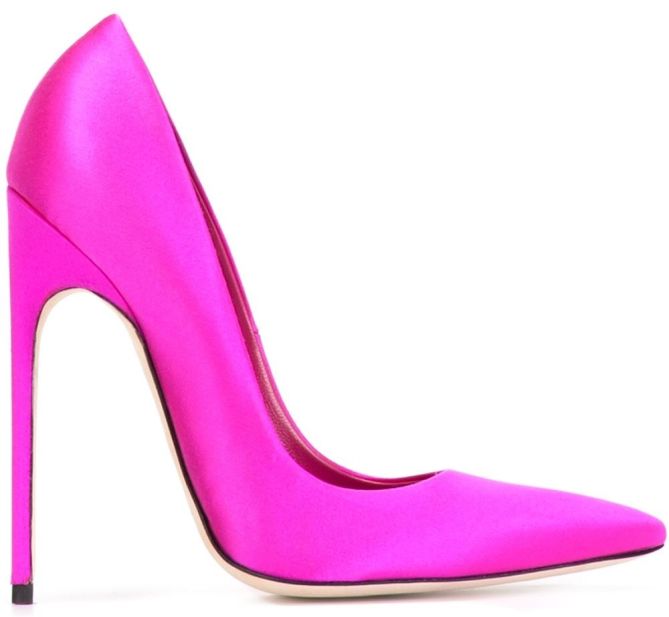 Brian Atwood FM Pumps in Pink Satin, $686
Wow. I don't think I can walk in these shoes. They seem really painful, noh? You could say they are definitely not for the faint of heart. If interested, you can find Lady Gaga's Brian Atwood pumps online. They retail over $600.