I'm so glad Lady Gaga is over her extreme platform heels. I don't know if a doctor told her to stop wearing killer footwear or she simply decided she's had enough of them, but I'm happy to find her sport more desirable-looking shoes these days.
On Thursday, Mother Monster stepped out in Paris, most probably to attend one of the events at Paris Fashion Week. For the occasion, she slipped into an off-shoulder shrug and teamed the piece with a high-waist black-and-white skirt that was slit-to-there to reveal a generous amount of her right leg.
Capping off the outfit were dark sunnies and a pair of ladylike pointed pumps detailed with cutouts. The getup was simple, sophisticated, and glamorous. I'd say it was one of her best street looks so far — compared to her past costumes, I mean.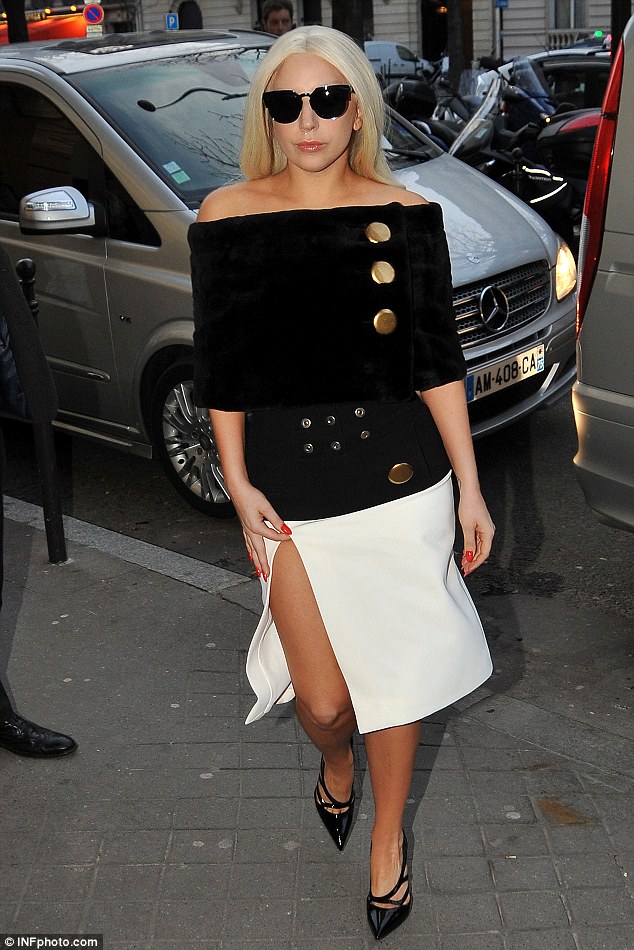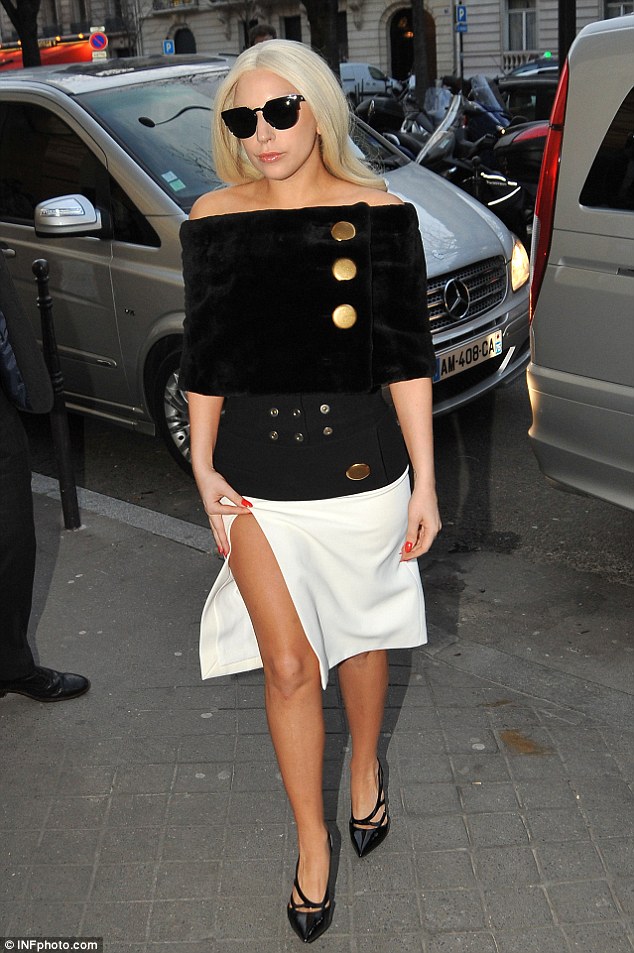 Lady Gaga steps out of her hotel in Paris in a glamorous black and white attire on March 5, 2015
Don't you think she looks good here? I like her shoes. They look very interesting. Too bad because I couldn't find them online. Any ideas?
I found something slightly similar from Sergio Rossi in case you want a pair of cutout pumps. These shoes feature diagonal straps crafted from a mix of smooth, patent, and suede leather materials. They also come with 4-inch-tall heels: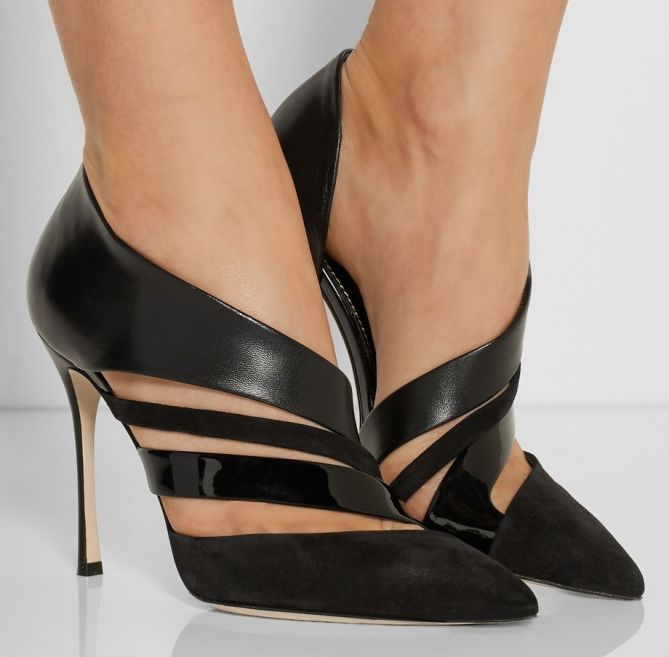 Sergio Rossi Suede and Leather Pumps, $760
If you want something more ladylike and affordable, check out these pumps from Nina and Adrianna Papell. Both feature low heels and jewel details for a dressier feel: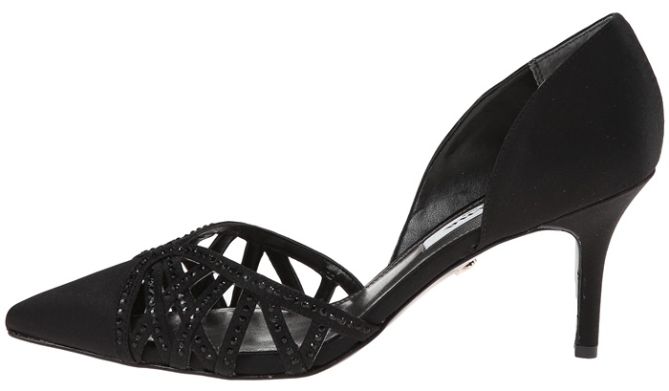 Nina Teagan Pumps, $99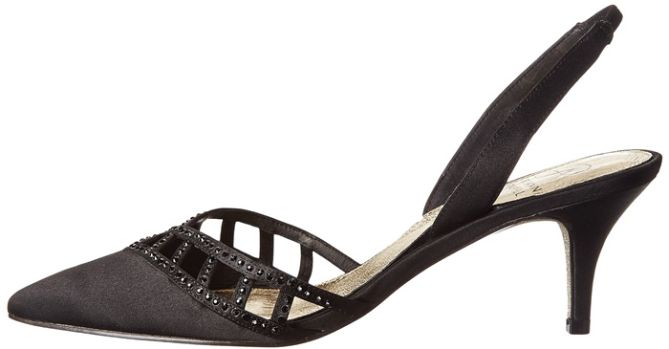 Adrianna Papell Haven, $129