Lady Gaga lives to  make a spectacle of herself. I'm not a fan of the costumes she puts out for the public, but I did find the pumps she wore last week quite fancy.
Mother Monster flew out of Spain while decked in a Samurai-inspired outfit that was washed in gold and red. She also wore sheer embroidered trousers with the getup, which made the whole costume look even more over the top. Thankfully, the pop diva had the sense to finish the mix with normal-looking shoes — a set of black pumps detailed with gold medallions and heels.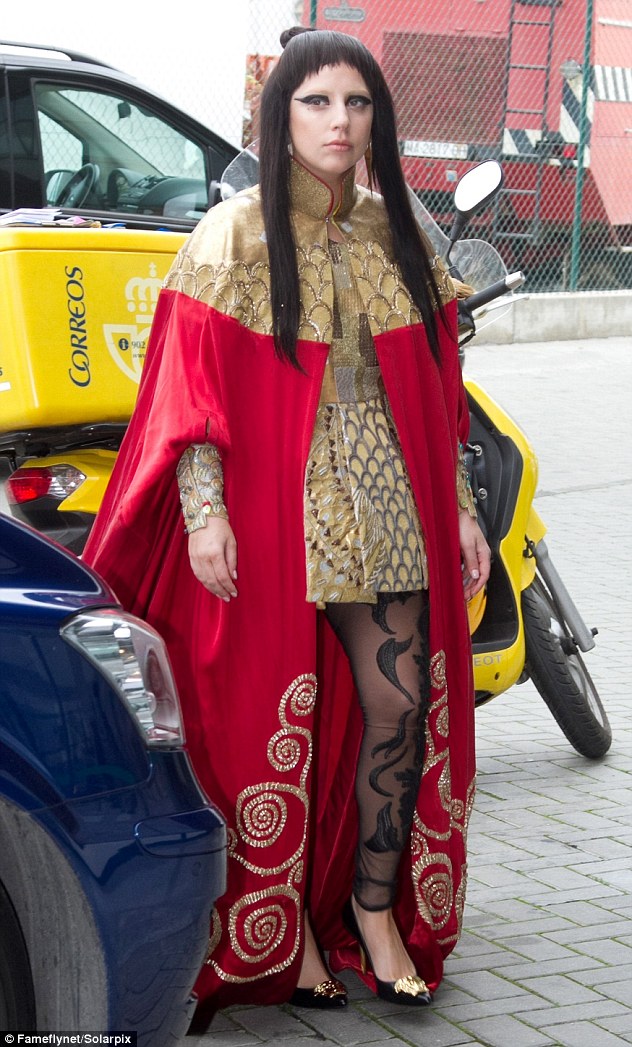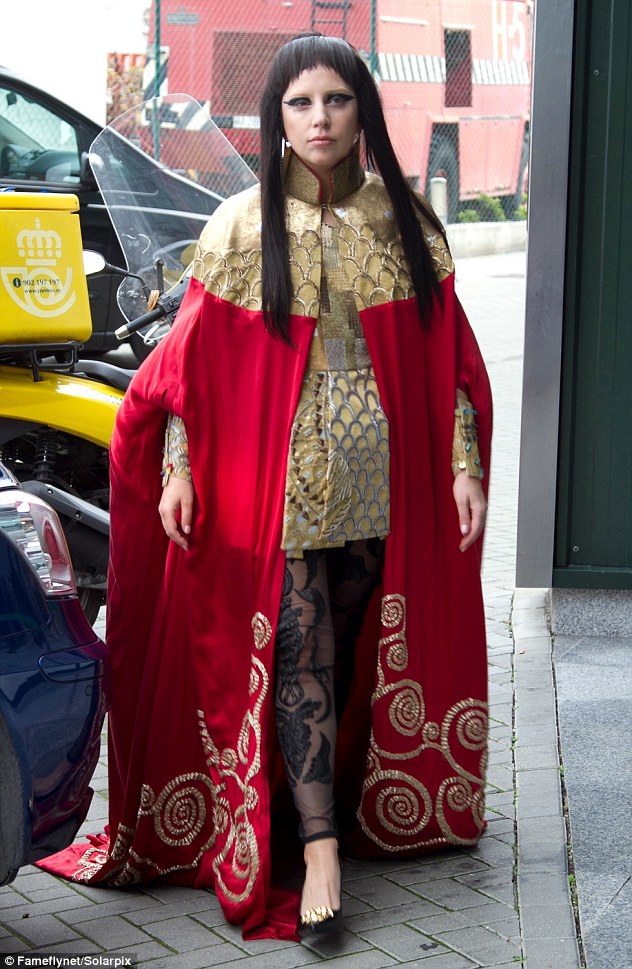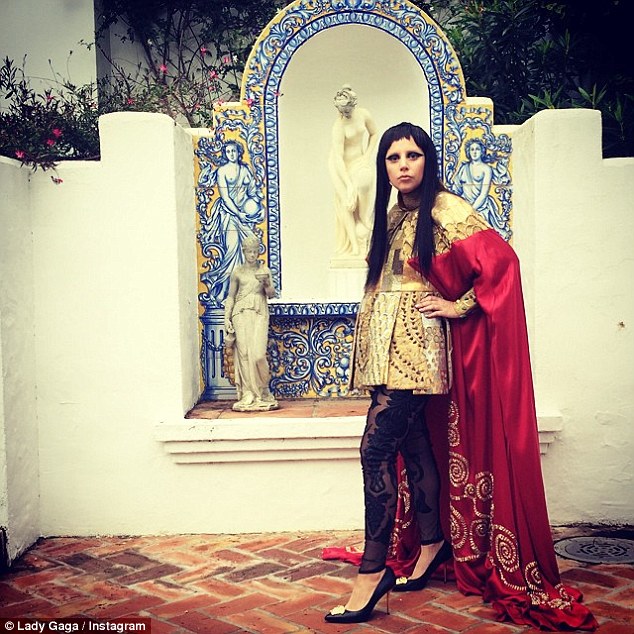 Lady Gaga slip into a Samurai-inspired outfit before she flies out of Spain on November 13, 2014
For once, her shoes don't look so crazy. In fact, you can actually wear the pair with, say, a little black dress or a pair of skinny jeans without looking like you're off to a Halloween party.
I tried searching for the shoes online, but couldn't find them. They actually remind me a little of those Skull pumps from Alexander McQueen. Below are slightly similar heels with gold embellishments if you fancy Lady Gaga's footwear like I do. My favorite are the ones from Ted Baker. I think they're really exquisite. Which pair do you like best?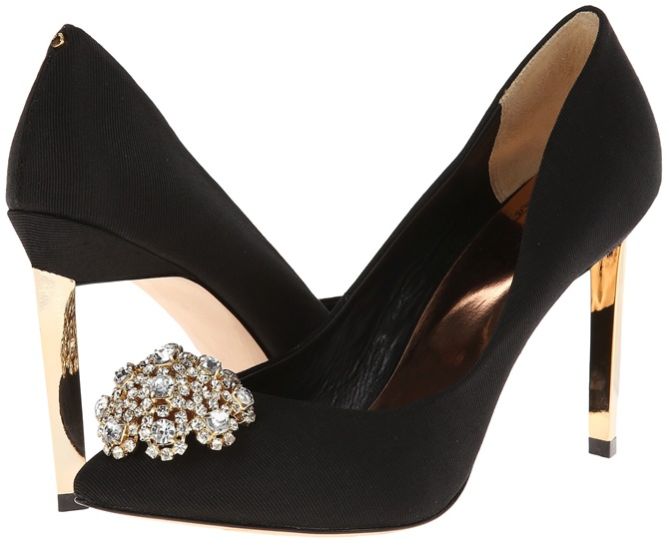 Ted Baker Azaural Pumps, $240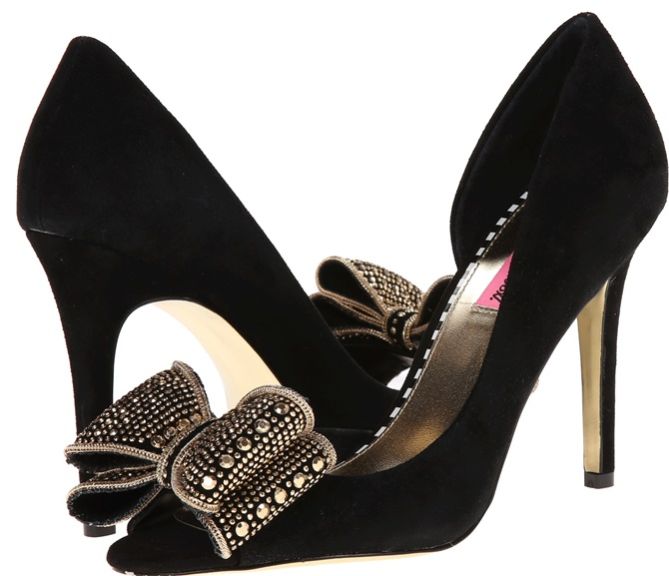 Betsey Johnson Glendah Peep Toe Pumps, $130