Lady Gaga goes grocery shopping too, you know. She's just like us, human. But unlike us regular girls, the pop diva wears a glamorous jeweled kaftan for her errand. What's interesting about the getup she pulled while she did her food shopping over the weekend was the way she capped off her fancy dress with funky colored plastic sandals. It was an unusual combination, but with her round-rimmed eyewear, I guess  you could say it was also expected.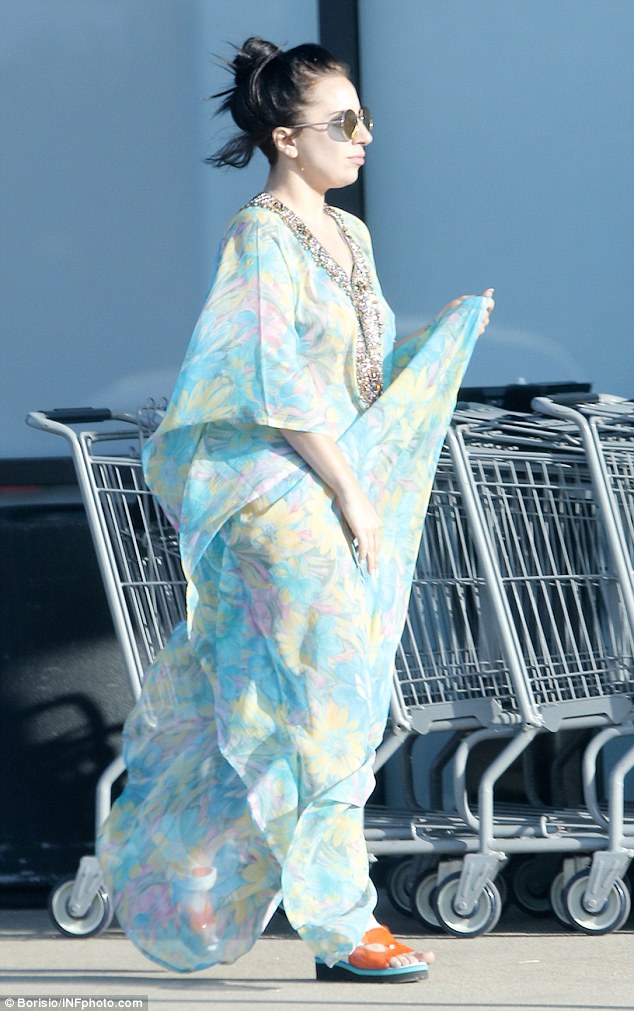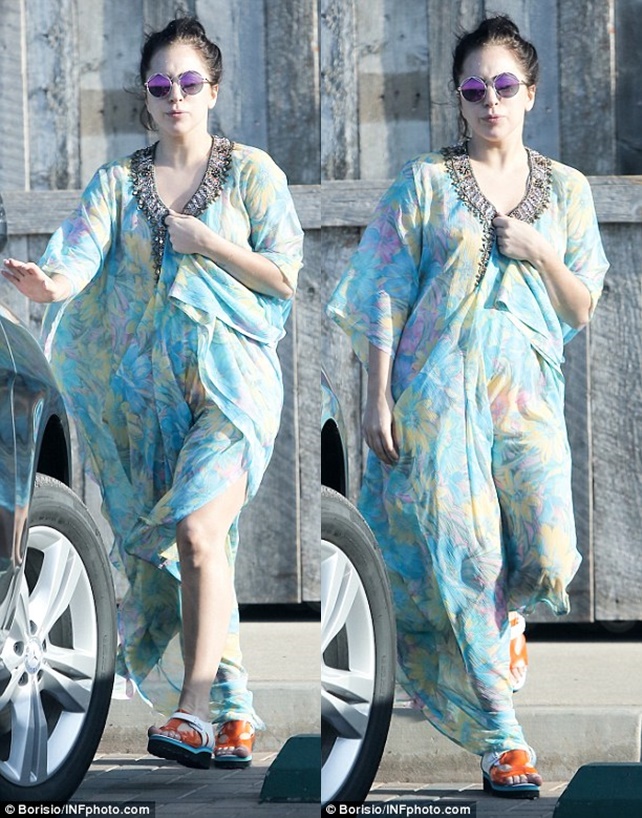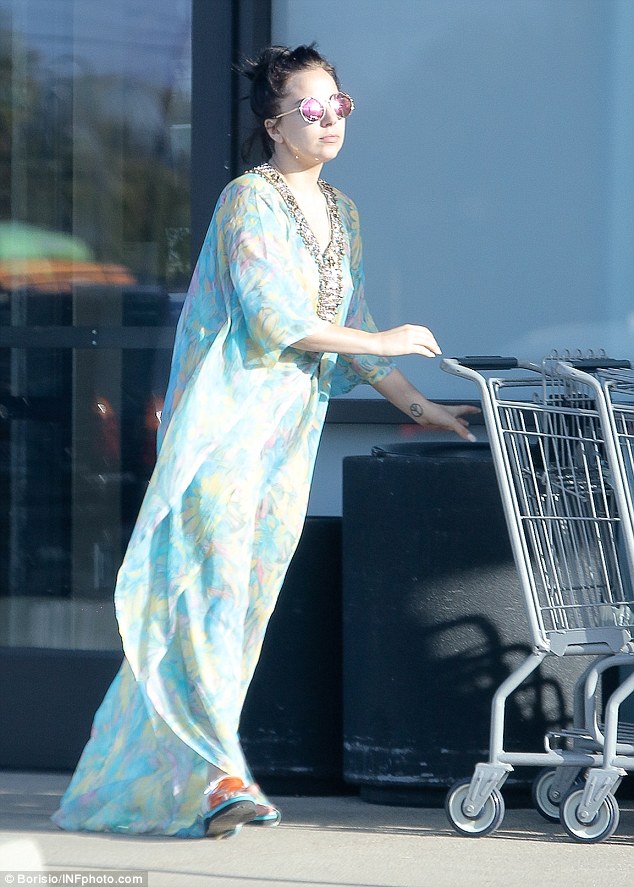 Lady Gaga goes grocery shopping in Malibu while decked in a kaftan and colorful sandals, November 29, 2014
How do you like Mother Monster's off-duty style?
I think she looks good considering she is decked in outrageous costumes 90% of the time we see her. I also love her dress. It looks exotic and the detailing along the neckline looks exquisite. Now I understand why Taylor Kinney is head over heels in love with her. Lady Gaga looks lovely when she's not trying to be a spectacle.
Now on to the funky footwear. Those sandals look very interesting. Would you agree?
They don't go with the dress, but for some reason, she made the combination work. I think the John Lennon sunnies helped. I see a lot of color and texture play going on in the shoes. They're crafted from a mix of leather, rubber, and orange plastic straps. I couldn't find any information on the pair online, but just in case you want something similar, you can try these platform sandals from Marni instead. That is, if you don't mind shelling out $600.
Marni Fussbett Platform Sandals, $610
Wear the sandals with this floral kaftan from Natori to create a stark contrast much like how Lady Gaga mixed her outfit. Mind you, this frock is a lot cheaper than the shoes. It retails at $180: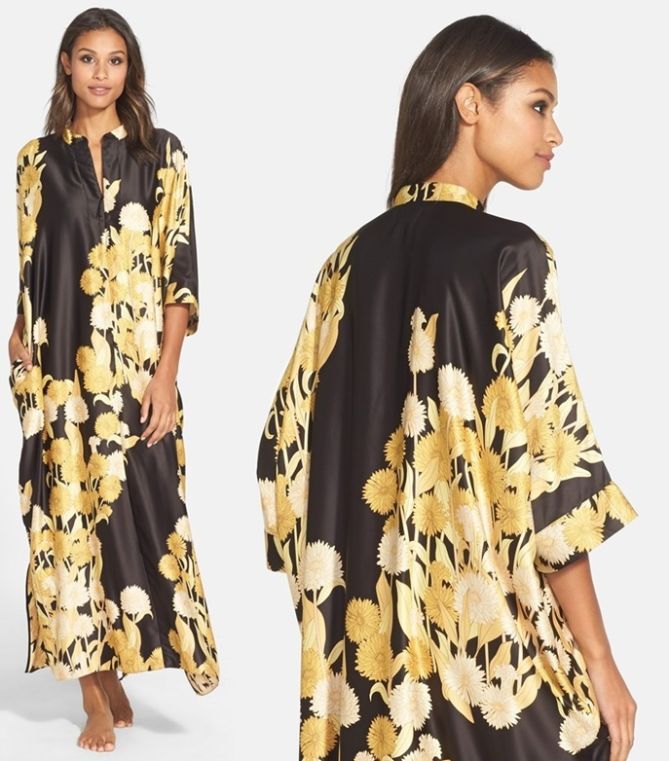 Natori Irina Flower Print Kaftan, $180