Lady Gaga is so good at making a spectacle with over-the-top costumes that her natural beauty always gets overshadowed. The pop diva is actually quite a stunning woman when she's not dressed as Mother Monster, so I can understand why her boyfriend, Taylor Kinney (of Chicago Fire), is quite in love with her.
Speaking of which, in case you haven't heard, the two are now engaged!
Taylor popped the question on Valentine's Day, and she said yes. The singer shared a snapshot of the ring to her Instagram fans. It's a heart-shaped diamond that looks oh-so romantic: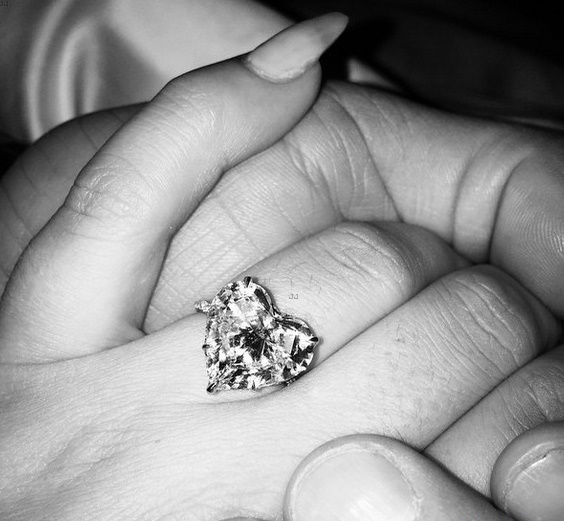 Lady Gaga shares a picture of her engagement ring with her fans
After the engagement, Lady Gaga was spotted covering her ring finger while leaving her apartment in New York on Monday. She was decked in a thick purple coat teamed with a long skirt and some statement eyewear. Capping off the attire were a pair of black pointy pumps decorated with a million studs: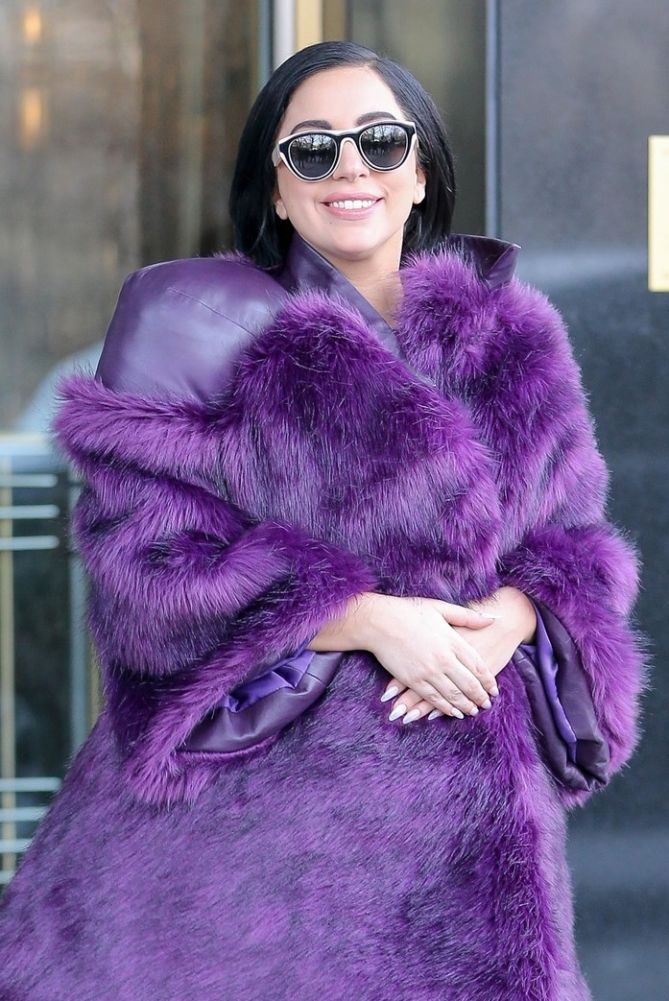 Lady Gaga tries to cover her engagement ring as she exits her apartment in New York on Monday, February 16, 2015
How do you like Lady Gaga's post-Valentine's Day style?
I think she looks ok. Don't you?
I'm not a fan of the outfit, but at least it's not crazy. Also, her studded pumps look edgy and cool. They actually remind me of these pumps from Saint Laurent, except, her shoes have more studs on them: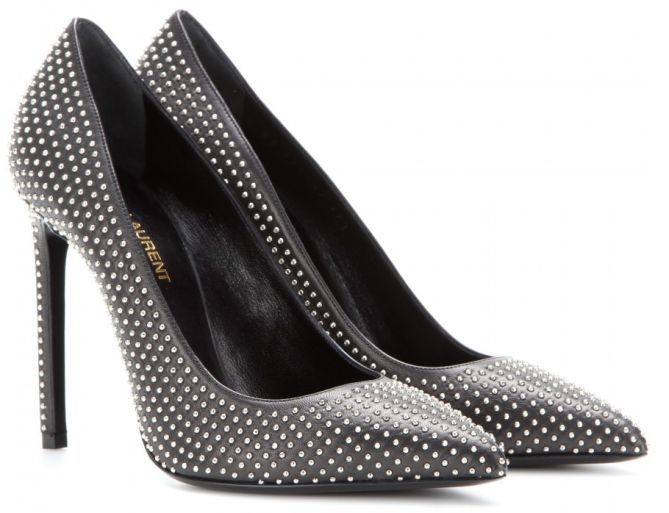 Saint Laurent Studded Pumps, $1095
If you had Lady Gaga's pumps, how would you style the pair?
The pumps from Saint Laurent are currently available for purchase if you're interested. They feature 4.25 inch tall heels and are crafted from sturdy leather. Shop away when you're ready to order.