If there's one celebrity you should follow on Instagram, it's Kylie Minogue. Here's the reason: shoes. The singer is a huge shoe lover, and she loves posting pictures of her gorgeous high heels on the photo-sharing channel. Looking through her IG pics will not just give you shoe envy, but a certain kind of shoe high as well. Here are some of Kylie's fancy shoe posts. You can tell just by looking at these pictures that the woman is very much into beautiful high heels: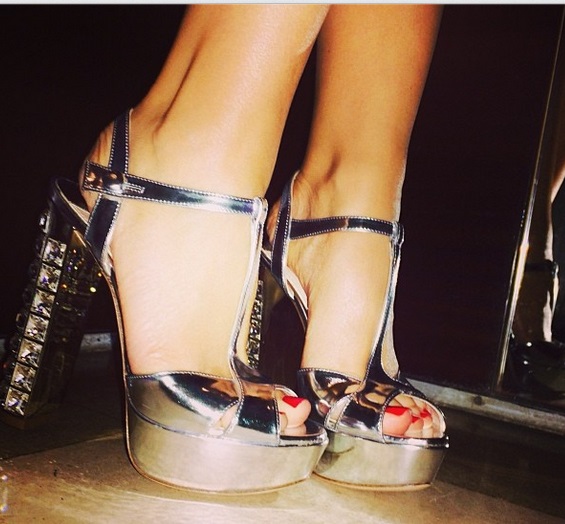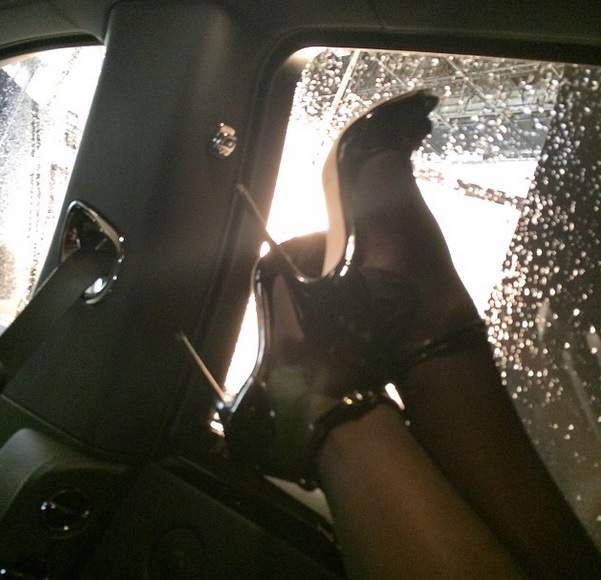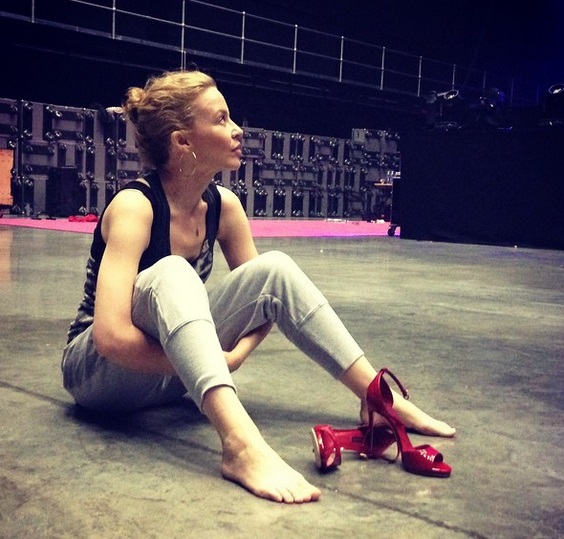 Kylie Minogue posts pictures of herself and her gorgeous high heels on her Instagram
On Wednesday night, the sexy blond singer was spotted wearing another pair of striking high heels while leaving The O2 arena in London. Her off-duty style was nothing spectacular. The outfit consisted of a white blazer worn over a simple white tank top and ripped blue skinny jeans. She then brightened up the mix by punctuating it with a pair of neon pink pointy stilettos. The pop of color really brought her outfit to the next level.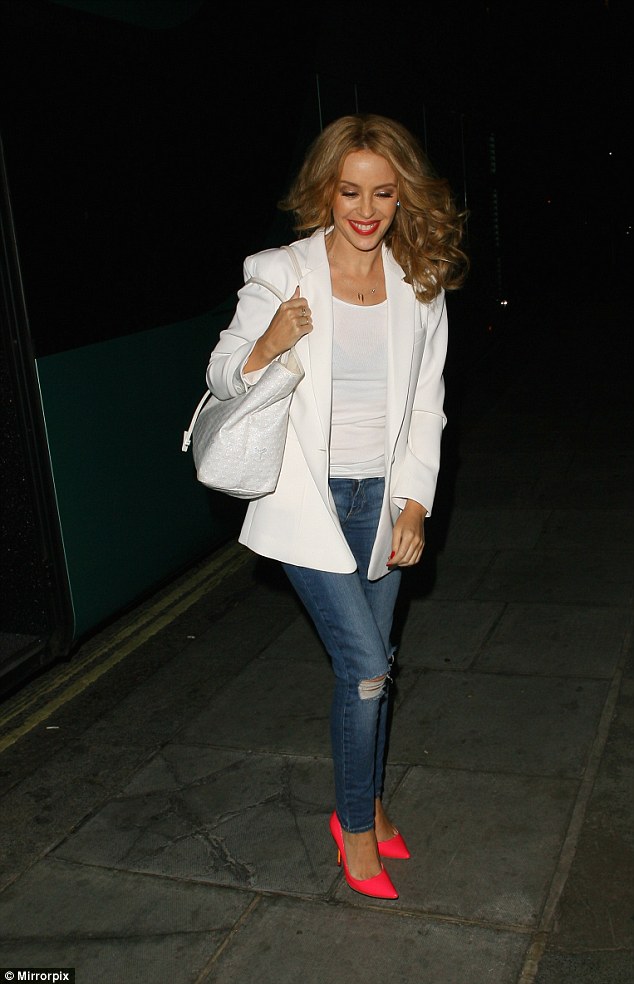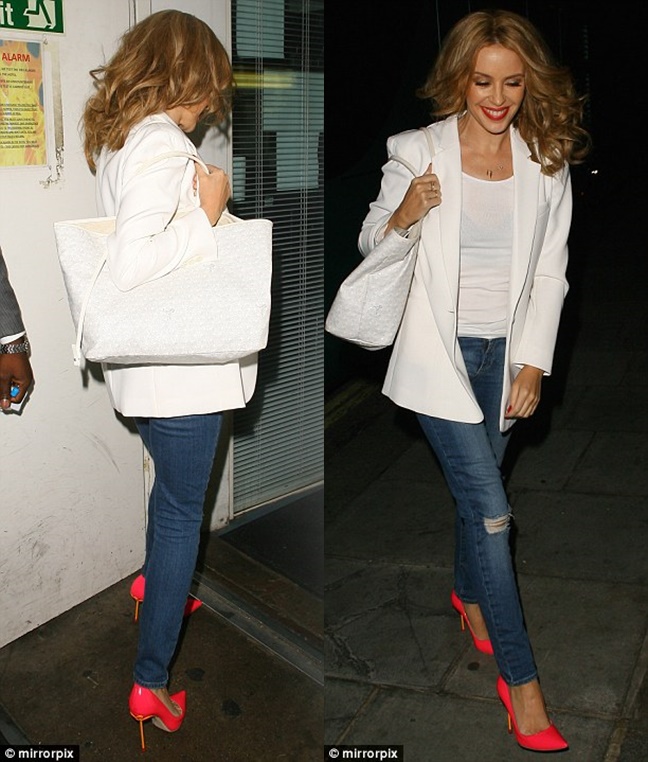 Kylie Minogue leaves The O2 arena while decked in neon pink pointy pumps, October  1, 2014
Wow. She looks killer sexy. I mean, those shoes really made a HUGE difference to her look.
In case you're wondering which designer churned out the pair, that would be Sophia Webster. Kylie's pumps are the "Flamingo". What makes these stilettos really fancy are the artfully crafted heels. They're truly pretty to look at, though I'm not sure if they are comfortable given the 4-inch-tall pins. If you want Kylie's pumps, you can easily score them online. They retail at about $495.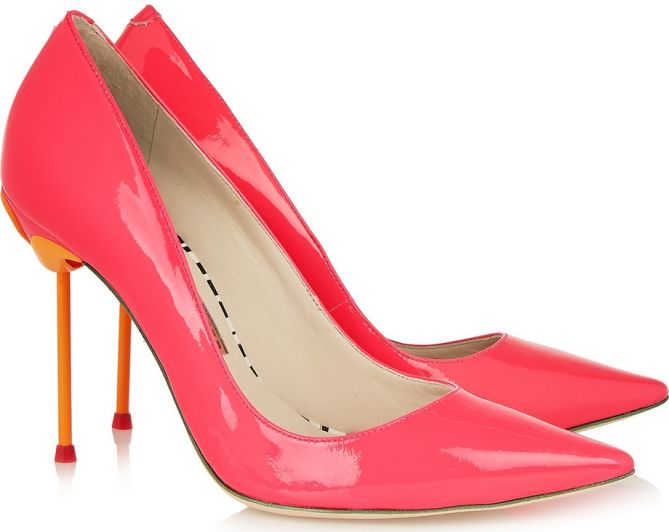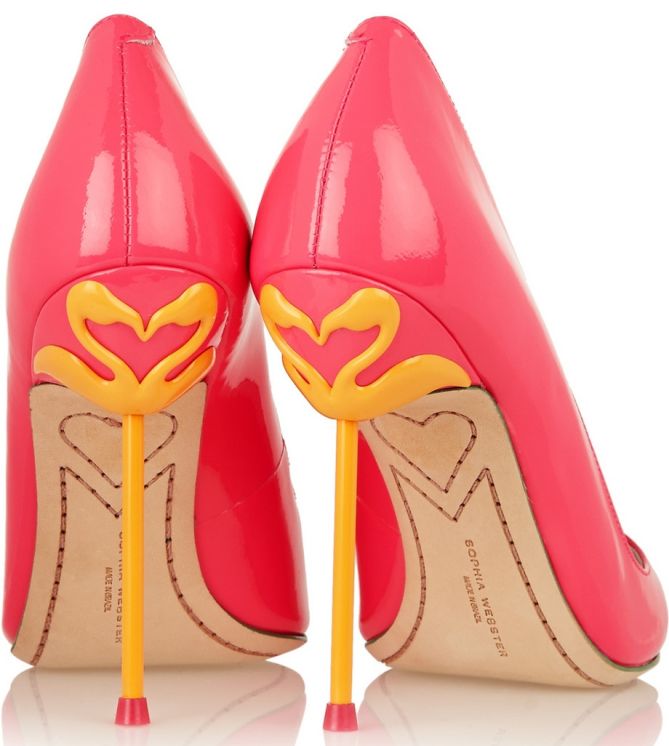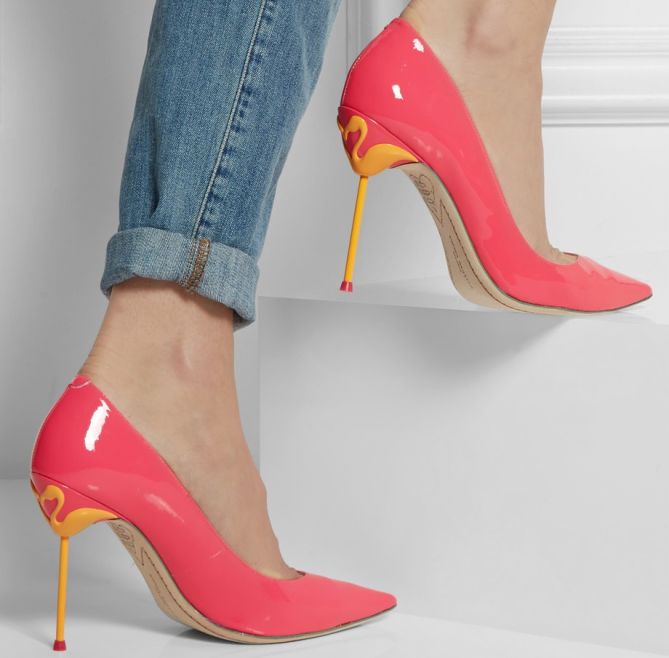 Sophia Webster Flamingo Pumps in Neon Pink, $495
You can also grab the Flamingo in classic black suede if you prefer to keep things totally understated. Personally, though, if your objective is to brighten up ordinary ensembles, then go with Kylie's neon pink variant: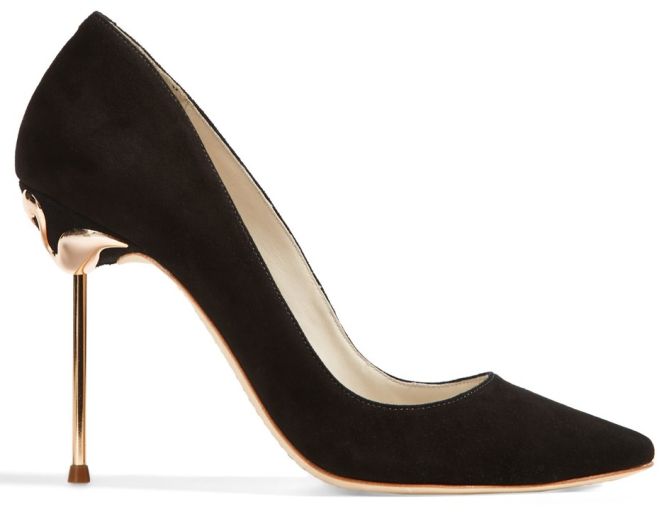 Sophia Webster Flamingo Pump in Black Suede, $495