Kylie Kit the reality TV show is now she's launching a pop up shop  and talk about keeping herself busy!
Kylie has always got time for a selfie though and this partially sheer dress showed off her curves to perfection. She donned the orange tank number with a pair of Yeezy Season 3 boots too. And what's not to love about their mesh design?
Fans have gone absolutely crazy for Kylie Jenner's new pop-up shop in Los Angeles.
And there certainly were some eye-popping features in the reality star's installation, including a very racy video projection which the reality star revealed on Snapchat on Friday.
The 19-year-old star is seen reclining in leopard-print lingerie and black fur next to 27-year-old boyfriend Tyga.
Kylie Jenner unveiled sexy video footage of her and boyfriend Tyga during her pop-up store opening on Friday.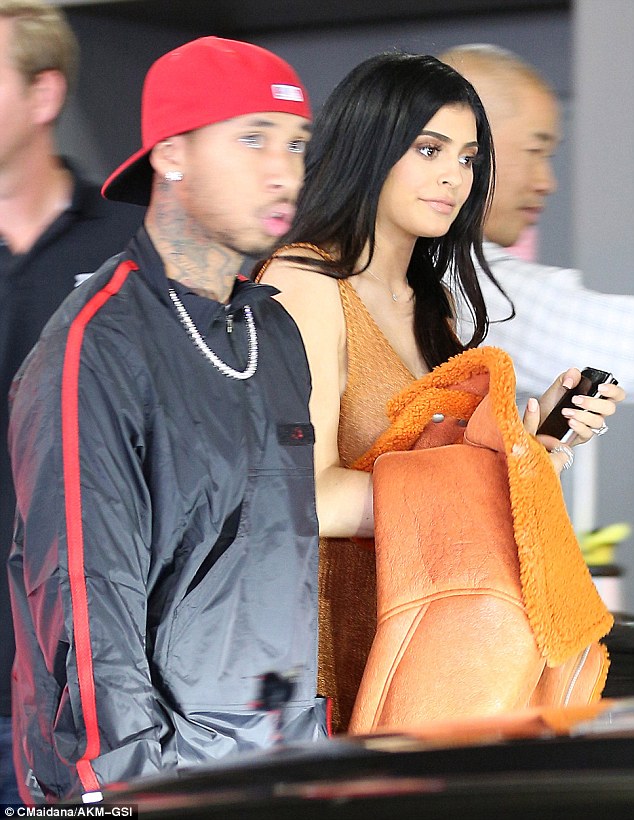 Kylie turned up to check on her store alongside her 27-year-old boyfriend on Friday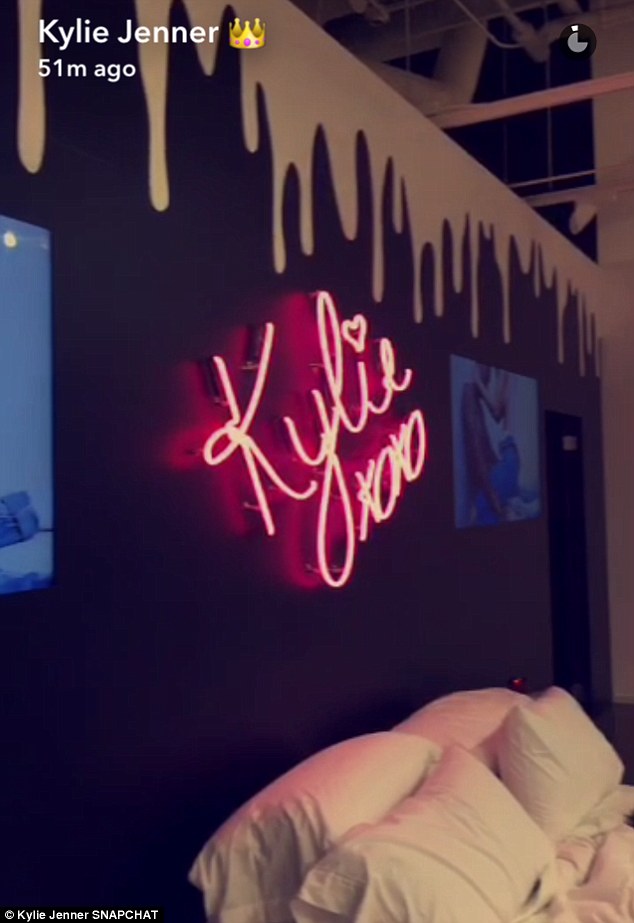 The KUWTK star visited the location twice on Friday.
The first time she was casually clad with very little makeup and the second time she arrived in a sexy gold dress, fully made up.
The teen entrepreneur – who built up her cosmetics company over two years – gave fans a sneak peak of what is inside the store on Snapchat.
In a video clip she shows a Christmas tree full of her lip kits and official merchandise including an orange hooded jumper with white flames on the arms.
The store front features Kylie's name in white with a black gloss design dripping down the front of it, just like on her lip kits.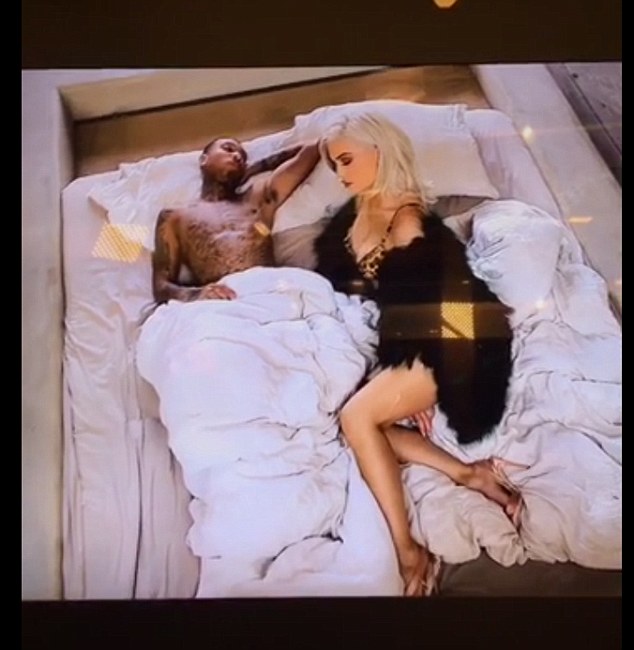 The star, who filmed the sexy video when she recently had bleach blonde hair, shows off lots of cleavage and leg in some sky-high stilettos.
The rapper is seen lying next to Kylie baring his tattooed torso with one hand behind his head.
Kylie filmed hundreds of screaming fans outside of the store at Topanga Westfield mall who apparently queued up as early at 4:30am on Friday morning.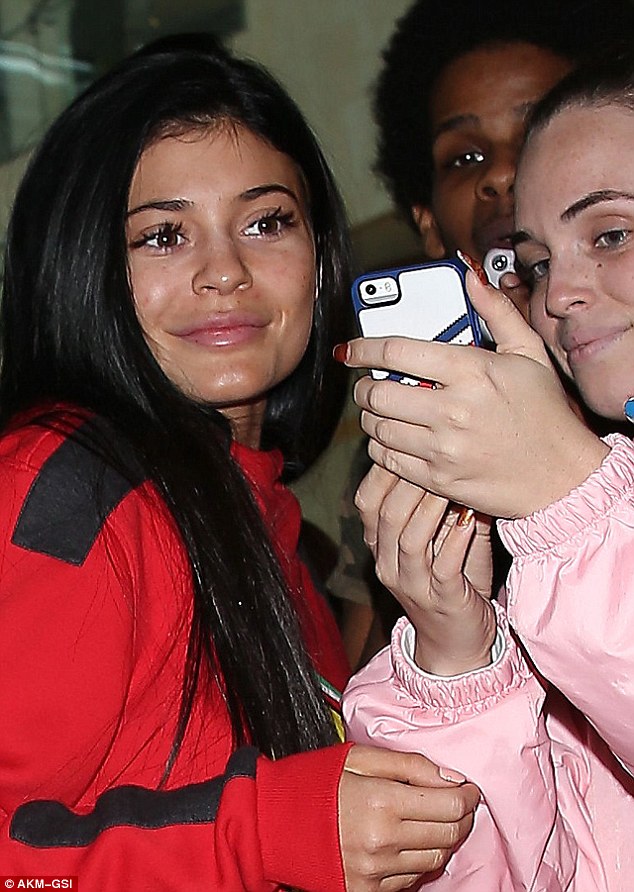 The KUWTK appeared earlier in the day dressed casually and wearing very little makeup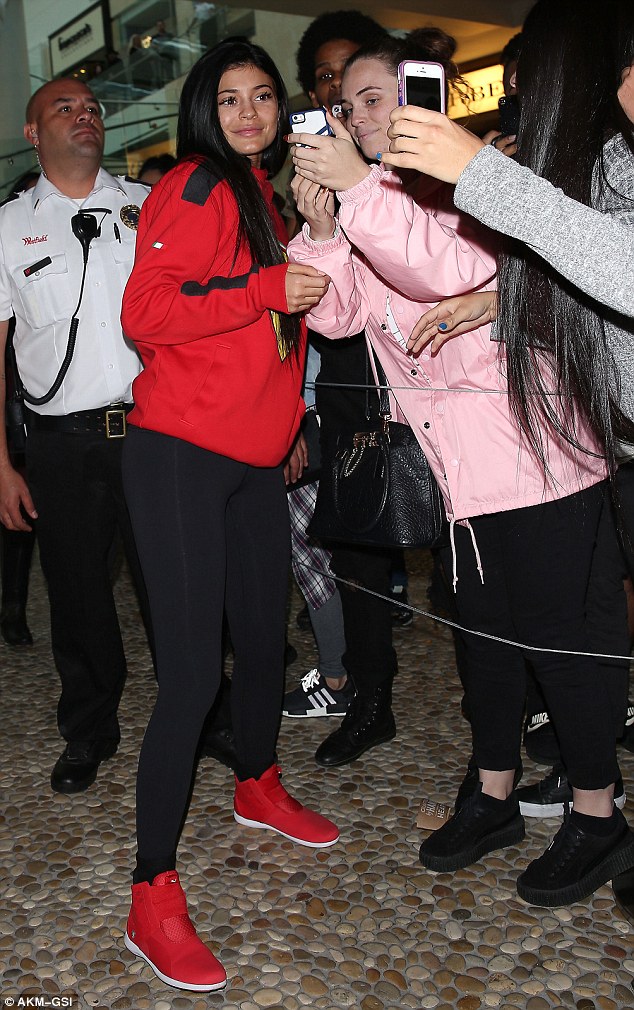 She skipped the glamour for her appearance, instead dressing down in comfortable clothes and very little make-up.
The design is also echoed inside the store, along with a video of her posing topless with Tyga and a pink neon sign of her autograph.
The shop is selling all things Kylie, including apparel, lingerie, accessories, phone cases and her 2017 calendar.
According to the Kylie Cosmetics website, the shop – which is in partnership with Shopify – will remain open 'while supplies last'.
And given the reality star's track record of having her new products sold out within minutes, it's likely that won't be for long.
Kylie designed the interior of the store herself and even based one section of it on her bedroom.
'Part of the store actually replicates the design, décor, and furniture located in Kylie's own bedroom—a perfect way for fans to experience the glamour and luxury loved by the youngest member of the famed Kardashian / Jenner family,' the site stated.
It has been just one year since Kylie released her first lip kit, and she then launched Kylie Cosmetics earlier this year.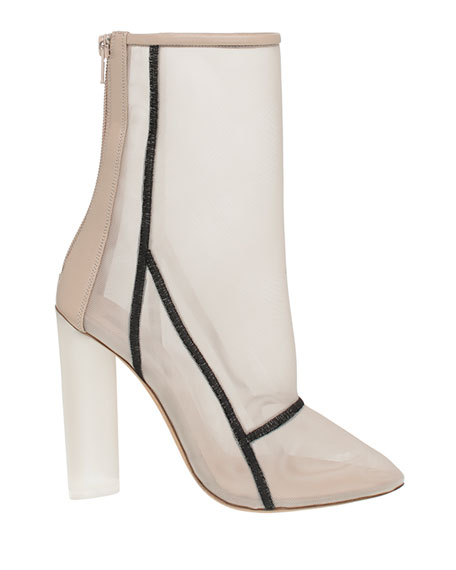 Flaunt your legs in these Yeezy Mesh Ankle Boots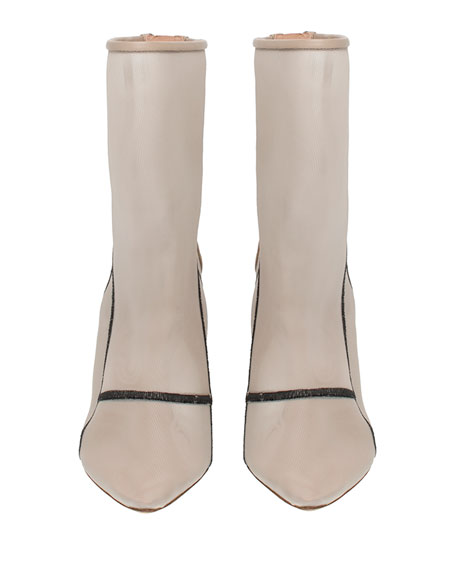 The Mesh Ankle boots have an Almond toe, Calfskin lining and are made in Italy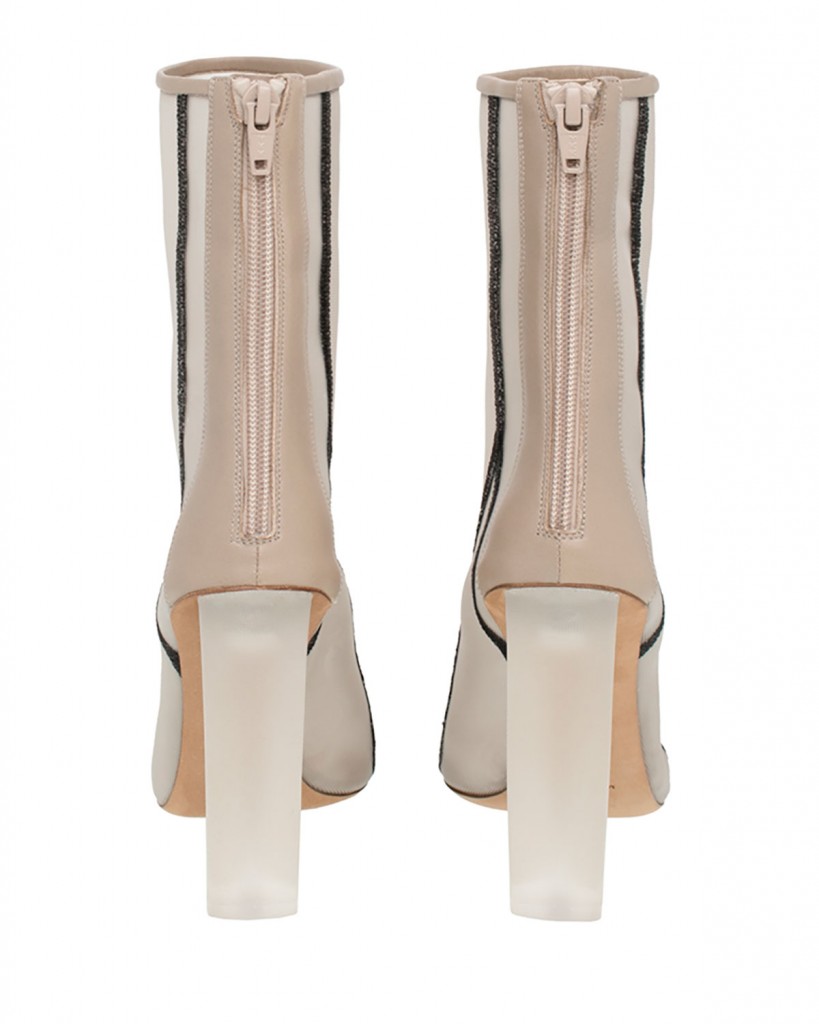 The Block heels with contrast trim and Back Zip are sure to make a style statement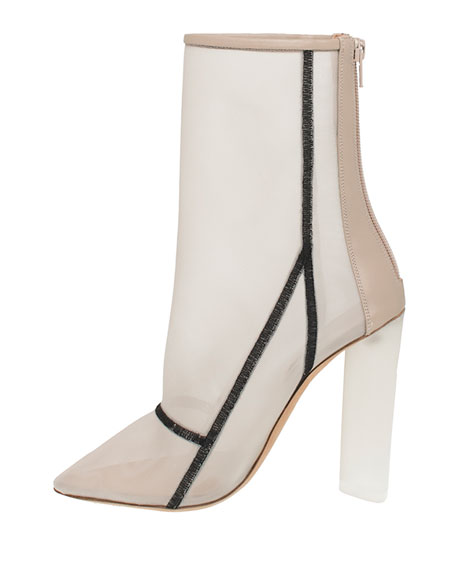 Either snag the exact pair she is wearing  or for a bit more of a budget friendly pick, look at the options below!