It appears Kylie Jenner and Tyga are indeed an item. The youngest of the Kardashian-Jenner clan was spotted visiting her boyfriend while he was shooting a video in Malibu Beach on Wednesday. This she did, after attending the photo call of the Kendall and Kylie for Topshop fashion line held at The Grove in Los Angeles.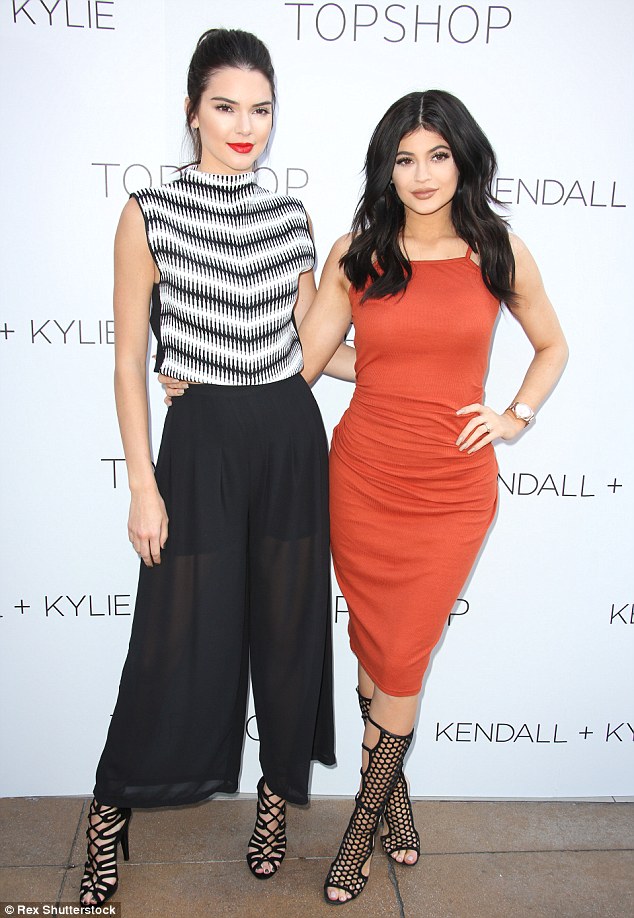 Kendall and Kylie Jenner attend the photo call of their fashion line with Topshop at The Grove in Los Angeles on June 3, 2015
Kylie made headlines not for the outfit she wore for the beach visit, but because she asked to be carried like a baby to get to her boo. I'm guessing she didn't want to ruin her heels, because after she was "dropped off", she immediately took them off.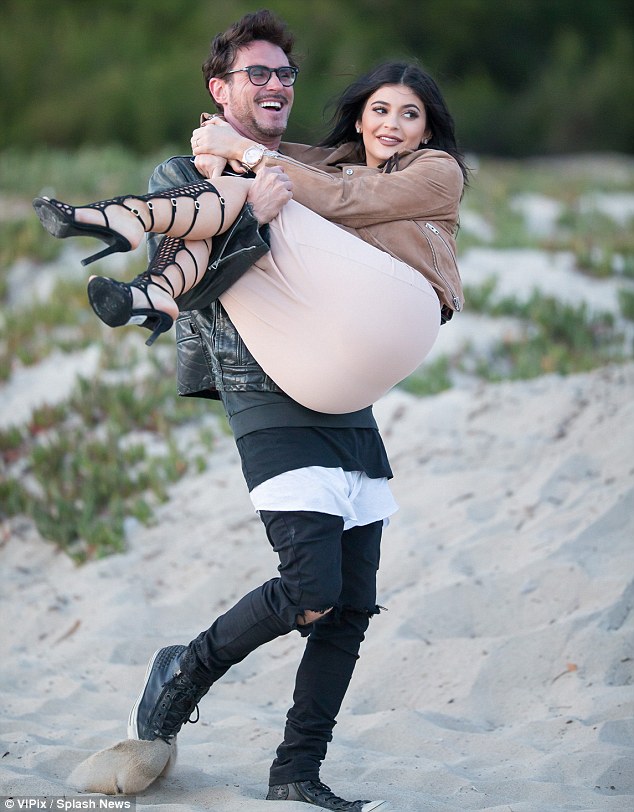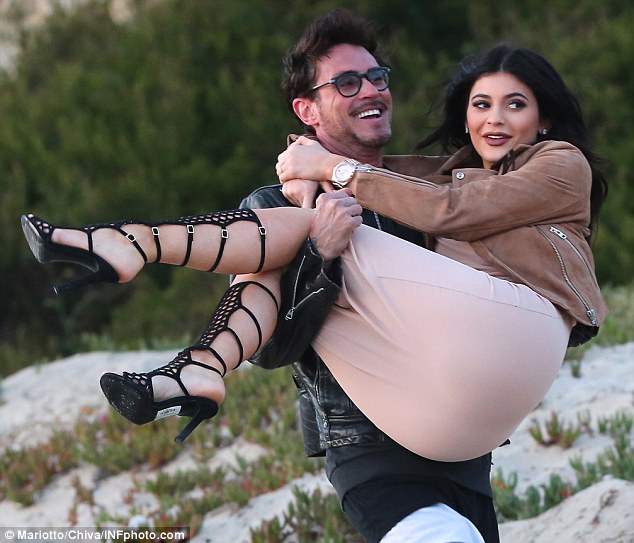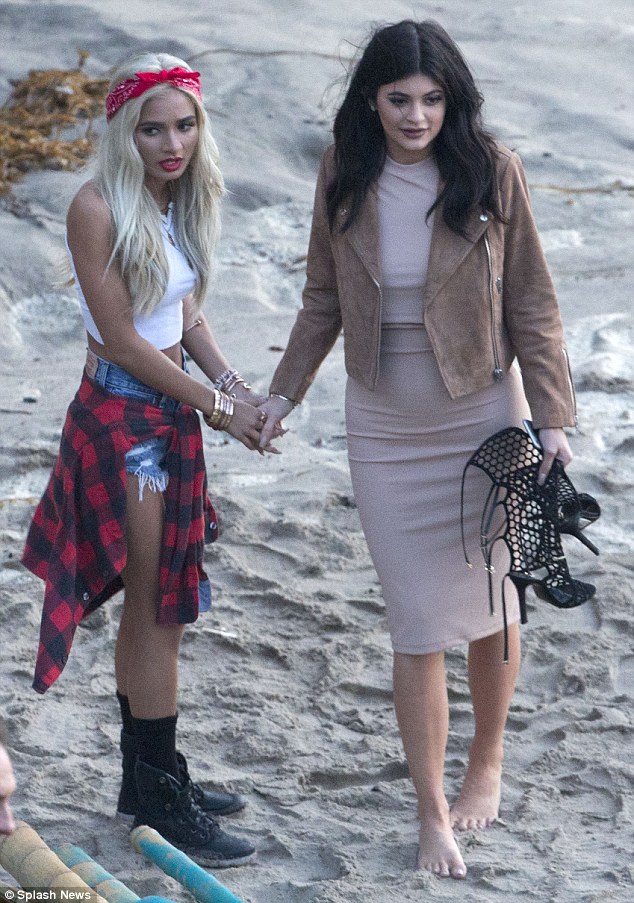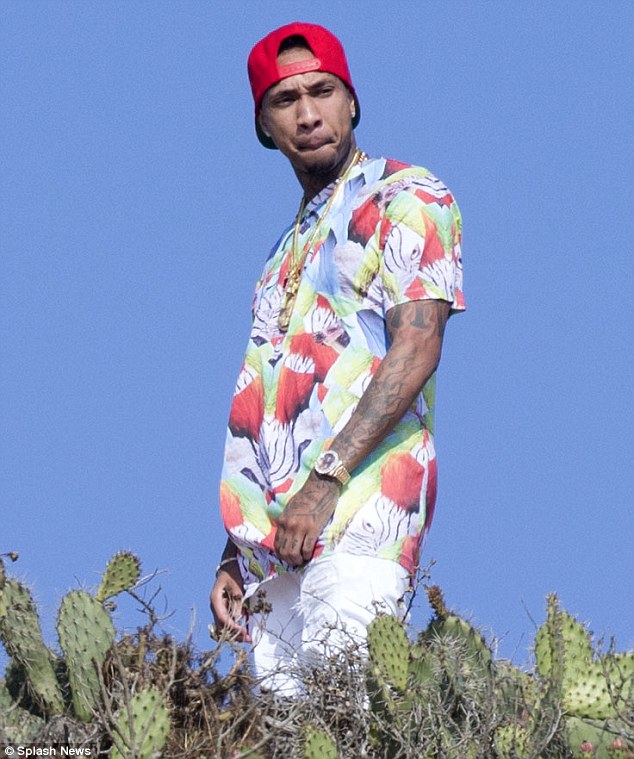 Kylie requested to be carried off to the spot in Malibu Beach where the shooting was held so she wouldn't have to ruin her expensive high heels, June 3, 2015
Do you like Kylie's outfit?
Kylie's dress is from her new collection with Topshop. Feel free to score the piece once it comes out. Her strappy cage sandals, on the other hand, are from Tamara Mellon, so you can understand why she wanted to keep them in pristine condition. They're the "Scandal" Honeycomb sandals, a style crafted in suede leather and detailed with tall shafts with honeycomb-shaped cutouts. Below is a closer look: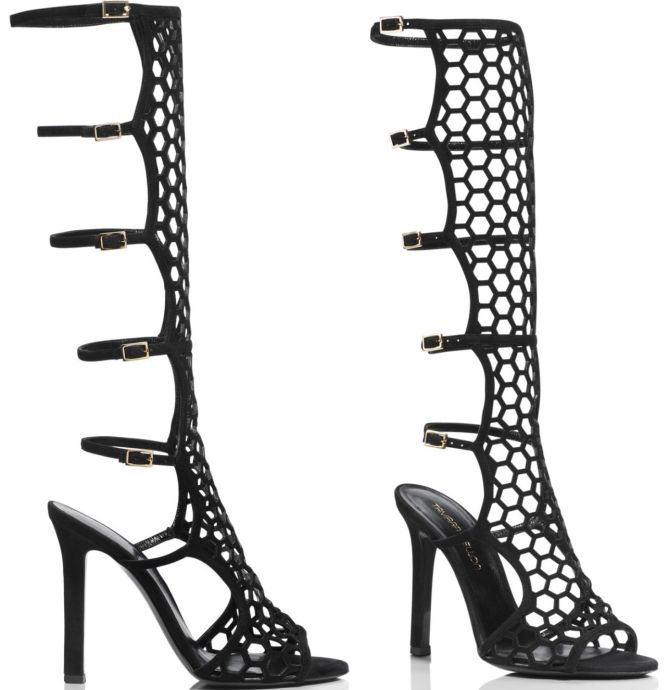 Tamara Mellon Scandal Honeycomb Tall Sandals, Sold out
The sandals are no longer available, but if you fancy the silhouette, there's a shorter pair in gold available for the taking. It's also on sale: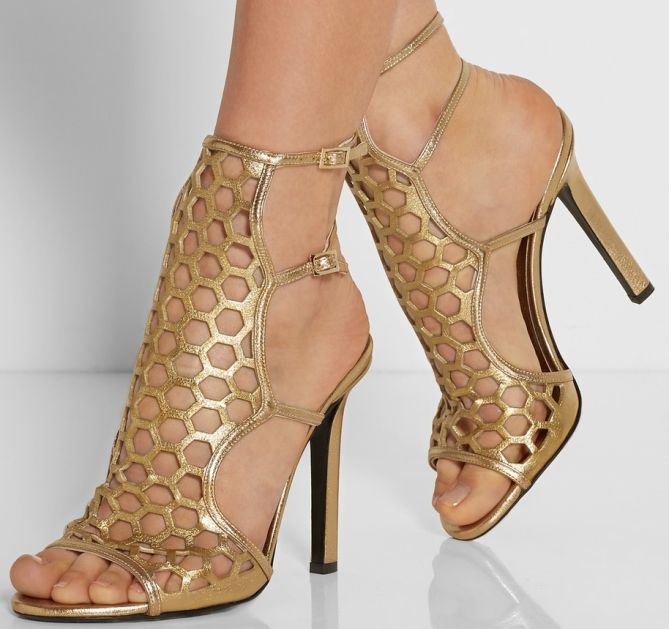 Tamara Mellon Scandal Sandals in Gold, $447.50 (was $895)