It's official. Kylie Jenner is following in Kim Kardashian's footsteps. The youngest of the clan made waves when she attended the DailyMail party held in Cannes, France, on Wednesday evening.
For the occasion, Kylie donned an extremely see-through gown reminiscent of Kim's MET outfit. This piece, however, was more revealing. It had less beadwork and lace appliqué, so less amount of skin was concealed. Kylie wore it with nothing but the white bra and white granny panties that went with the dress. She literally looked like she was in a sexy nightgown, all ready to do the deed with her man, Tyga, who was also at the event.
Come to think of it, the makeup junkie even upstaged big sister Kim, who also wore a sheer creation for the party, though in black.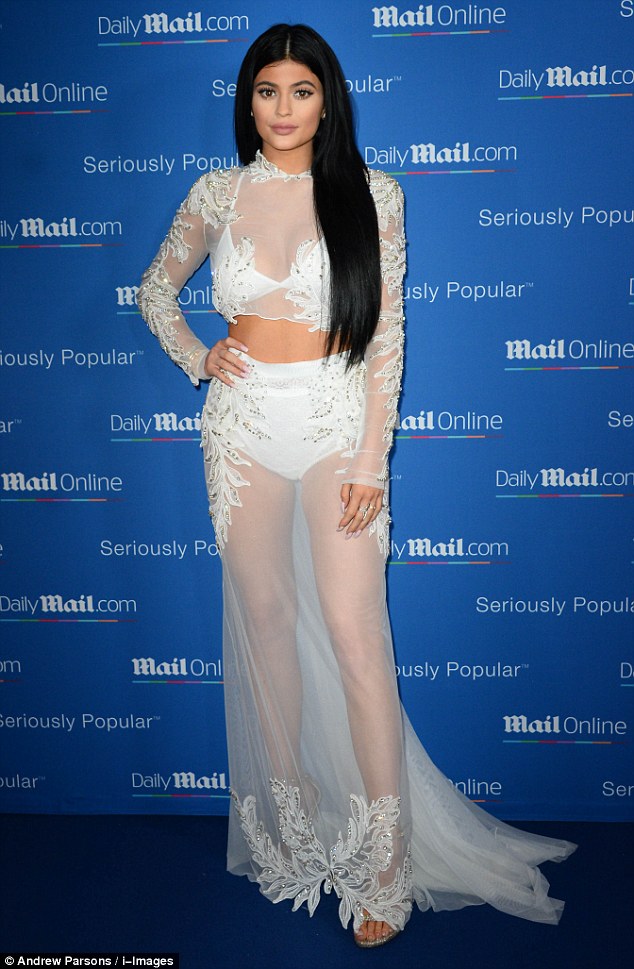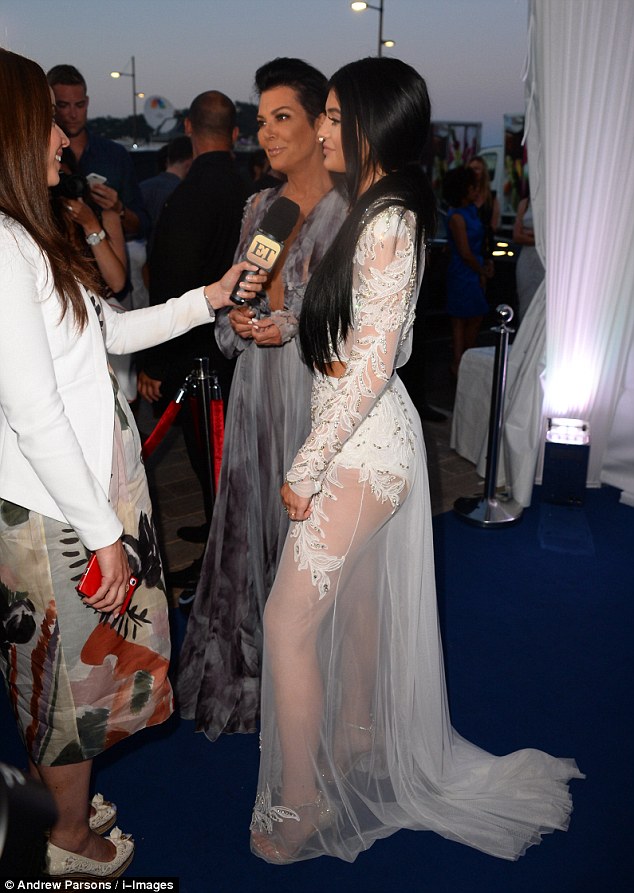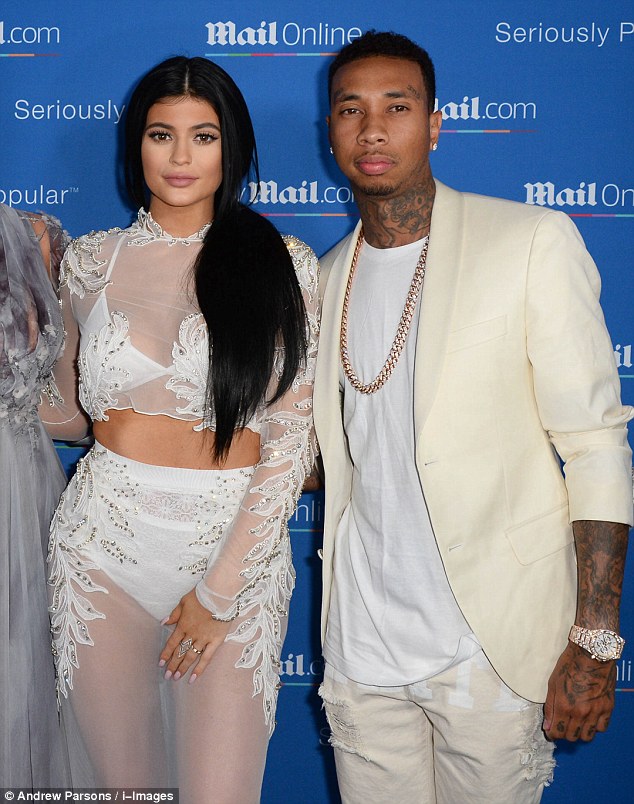 Kylie wear an extremely sheer gown to the DailyMail party held in Cannes, France, on June 24, 2015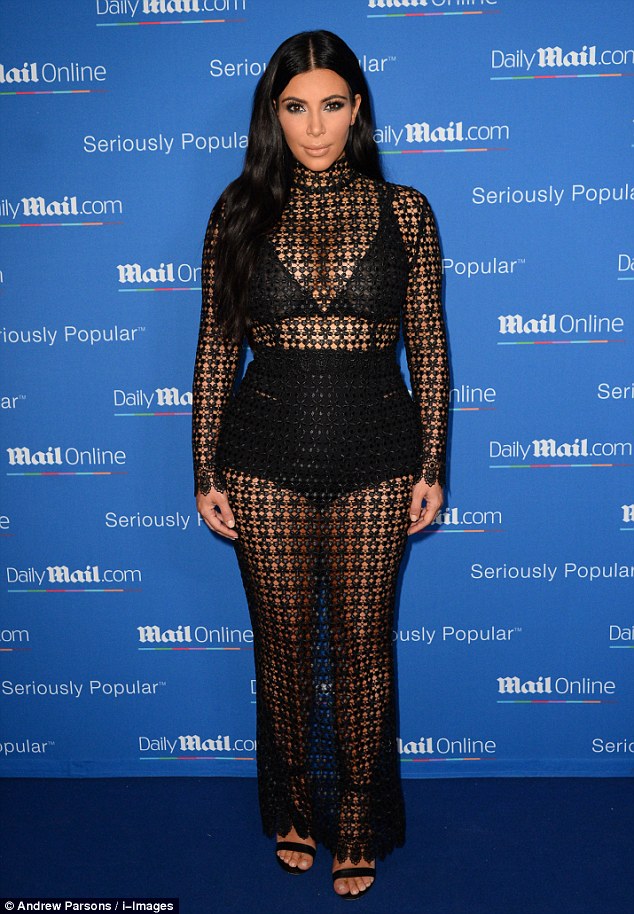 Kim Kardashian wears a sheer black gown to the same event
So whose gown do you think looks worse, Kylie's or Kim's?
Had Kylie worn a white floor-length slip, I think she would have looked wonderful. Sadly, she forgot that particular piece of underwear. The same goes for Kim, I guess.
Kylie's dress is from Francesco Scognamiglio's spring 2015 collection. I'm not sure if you can purchase it online, but I do know that the heels she used to go with can be had if you're interested.
Kylie used the glittered "Nudist" sandals by Stuart Weitzman. It's hard to tell which particular variant she chose for the evening, but below are the possible options to consider. These sandals are quite famous among celebs, and they retail at a more palatable $398:
Stuart Weitzman Nudist Sandals in Pyrite Nocturn, $398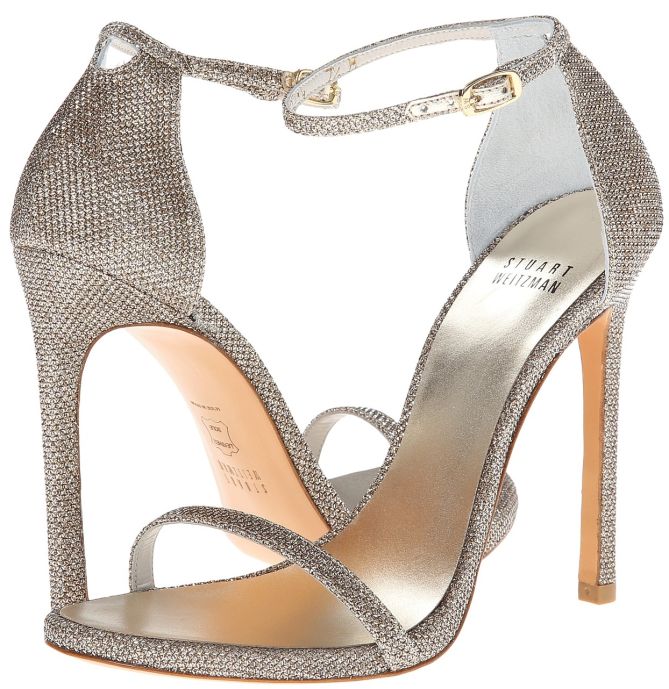 Stuart Weitzman Nudist Sandals in Platinum Noir, $398