Kylie Jenner's lips have been the topic of many discussions since the teen started posting pics of her pout on social media. Yes, I'm pretty sure she had fillers to make them look fuller, but I also believe makeup — particularly lip liners — plays a big role in helping her achieve that perfectly famous pout.
Fillers can only do so much. In fact, below is a shot of the young darling taken just this Tuesday.
Kylie was pulled over by police officers for driving while breaking a minor tail light rule. While she was properly dressed in a dark albeit Gothic attire, it was pretty easy to see that the younger Jenner had no makeup on.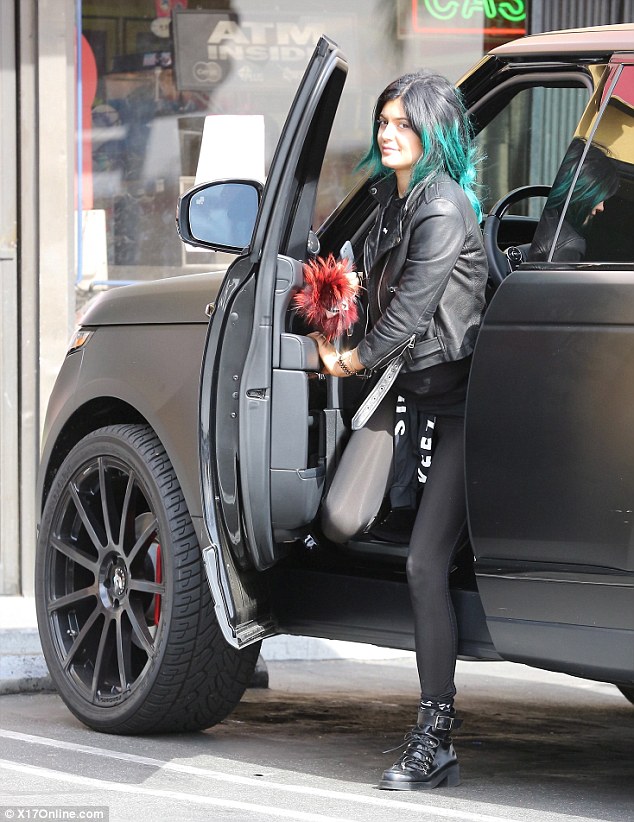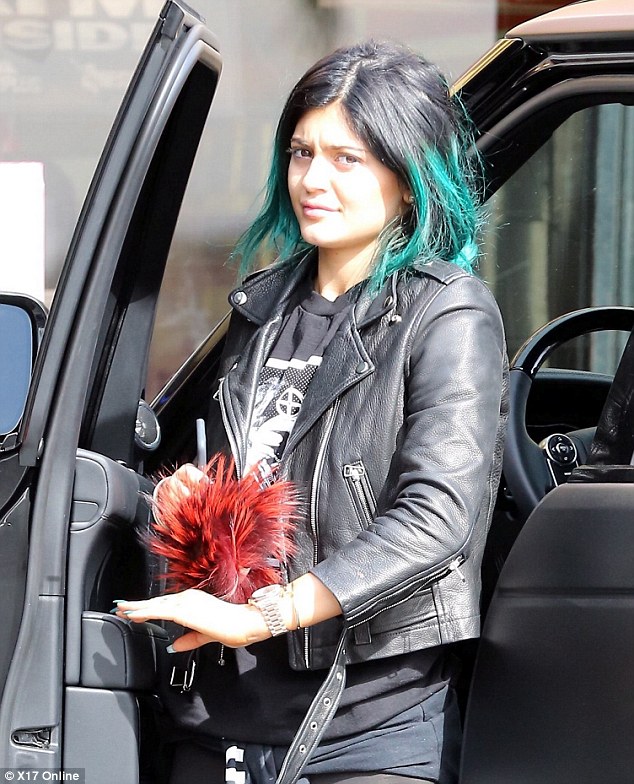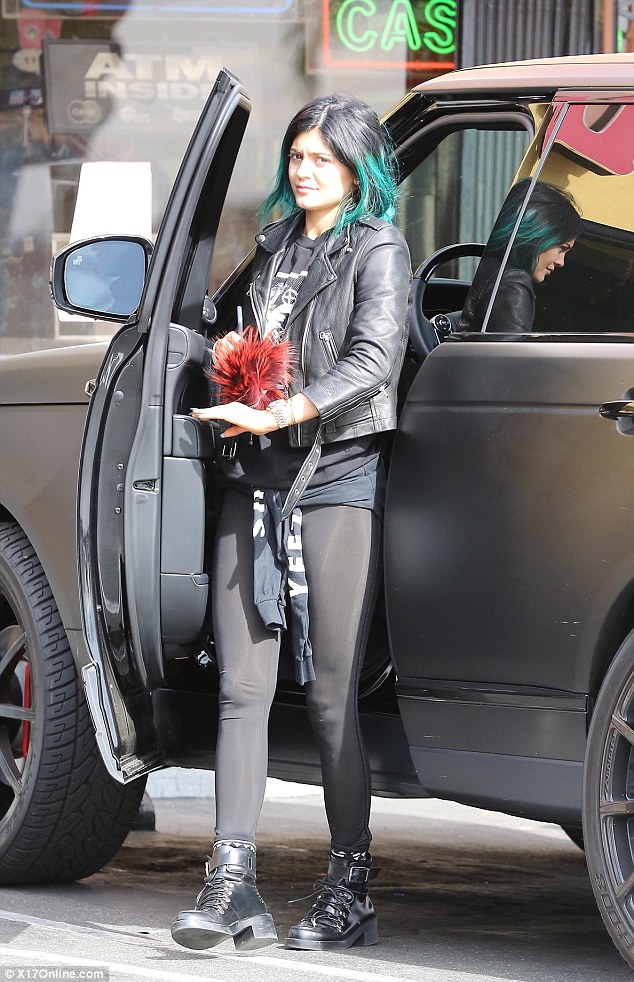 Kylie Jenner gets pulled over by police officers along Chatsworth in California on November 18, 2014
How do you find Kylie's lips without the lip liner?
I think she looks years younger. And while her "natural" lips may look fuller than usual, her face doesn't appear distorted. I actually wish she would step out in public more often this way — bare-faced and all.
With that said, allow me to focus on Kylie's outfit. It's dark, edgy, grunge, and punk. If you dig her attire, feel free to recreate it using all-black separates. The chunky lace-up boots are by Zara. They feature thick rubber soles, a lace-up design, and wide buckled straps that wrap around the shafts.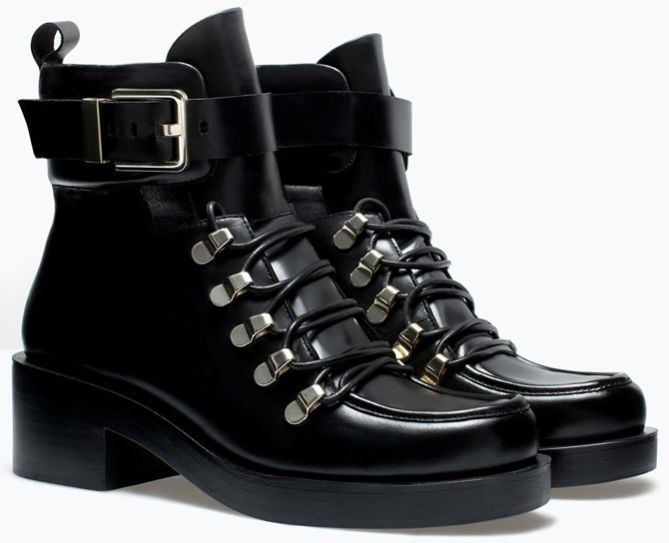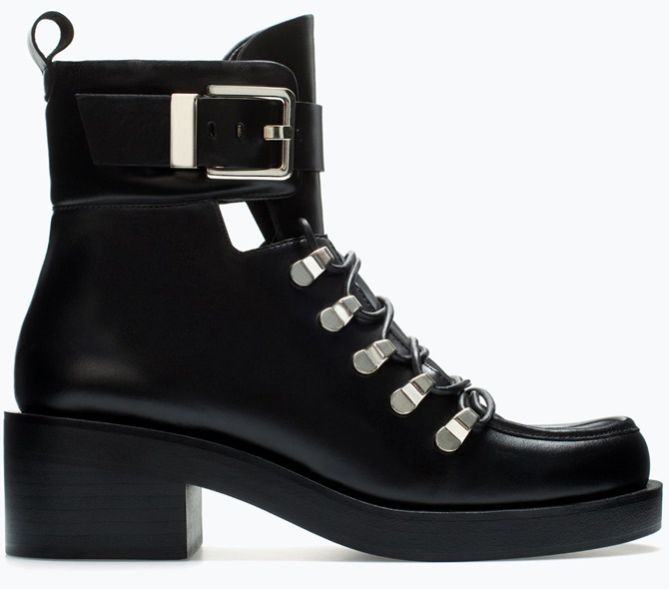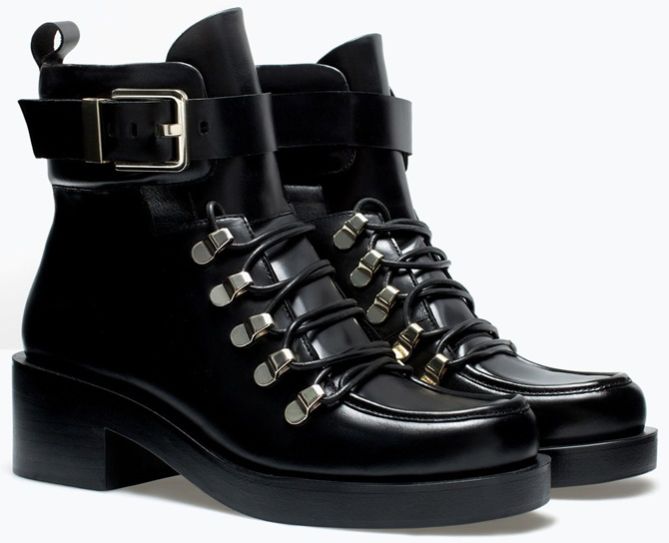 Zara Leather Lace-Up Ankle Boots, $159
If you like the boots, you can easily find them online. They retail at $159. If it's the chuny look you love and you're not particular with the brand, you can also consider these combat boots from Dr. Martens. They feature the same kind of metal add-ons along the lace-up  area: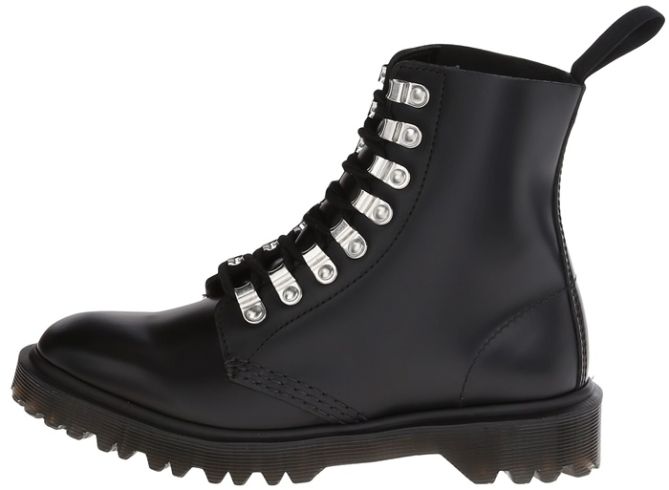 Dr. Martens Assange Boots, $150