Kylie Jenner just turned 19 years old and the beauty junkie celebrated it with a bang. She spent her big day at The Nice Guy restaurant in West Hollywood on Sunday, and what she wore for the occasion was nothing short of jaw-dropping.
The reality TV star slipped into a sheer lace jumpsuit that made her look extremely naked. The piece hugged every curve and crevice of her body, and it was un-apologetically revealing. Kylie didn't mind, of course, as she loved the attention. After all, it was her birthday. She teamed the daring onesie with black nail polish, an embellished black belt, and matching black lace pumps. The whole look was sexy, but also very bold. Check out these pics: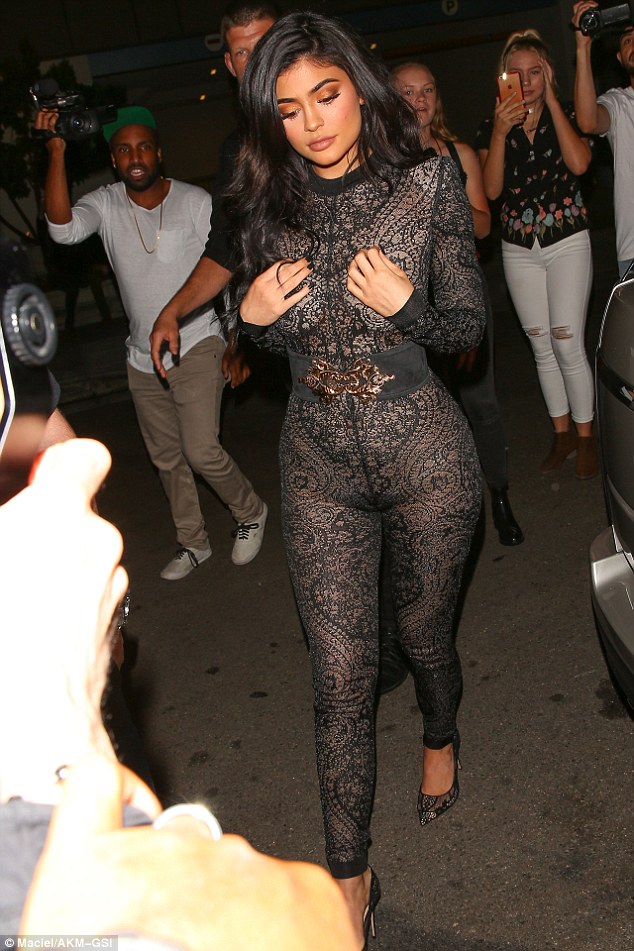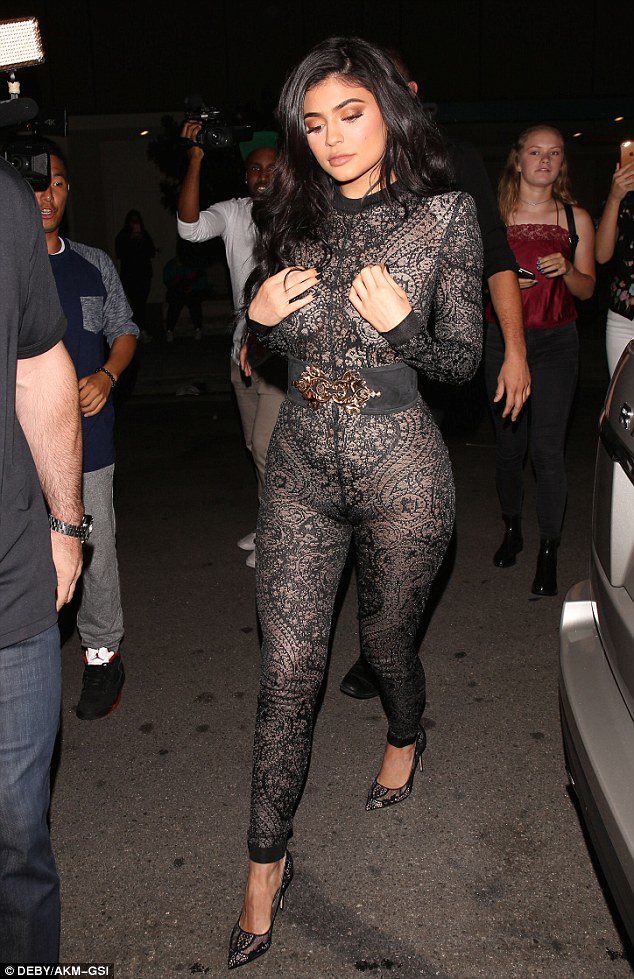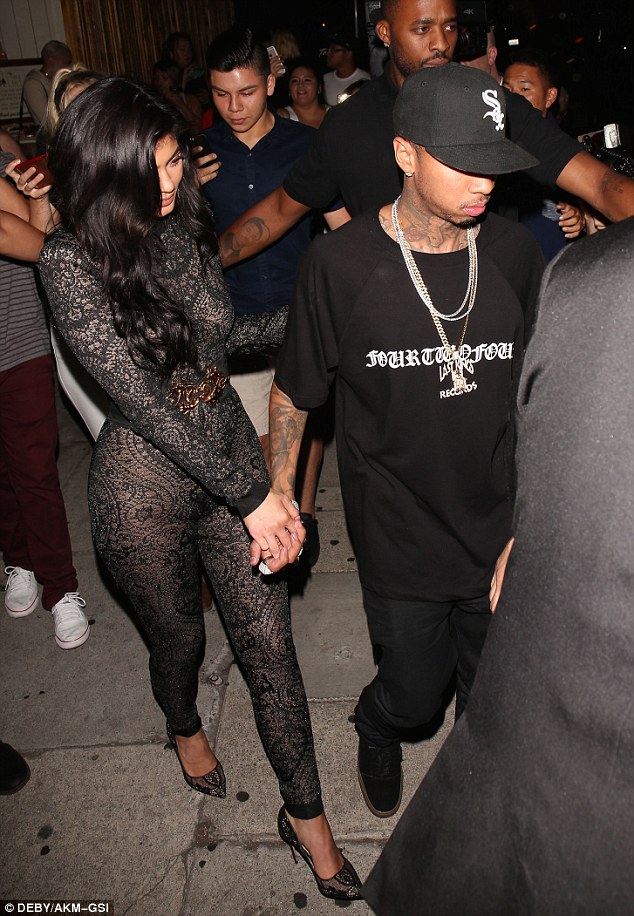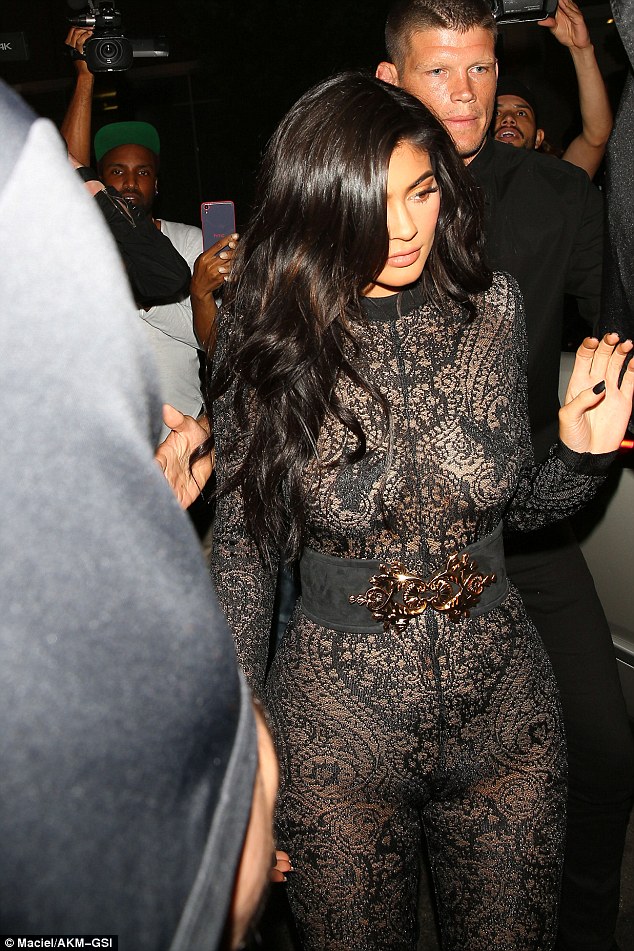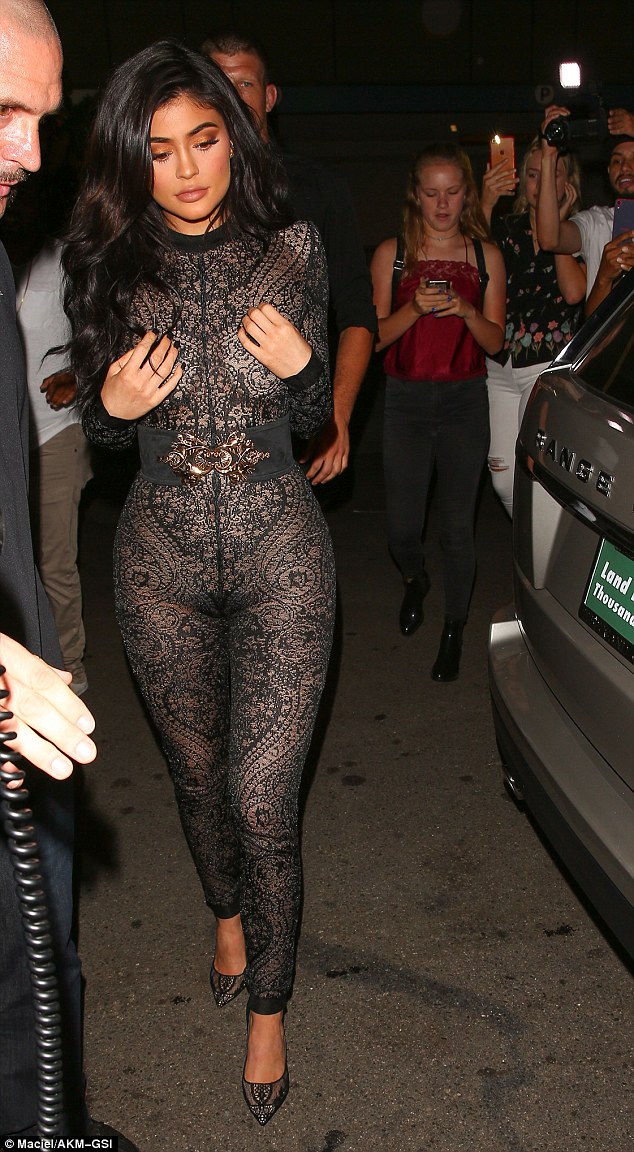 Kylie Jenner celebrates her 19th birthday at The Nice Guy restaurant in West Hollywood on July 31, 2016
Well, ladies, what do you think of Kylie's birthday suit? Hot or not? Tacky or tempting? What are your thoughts on the way she styled it with matching lace pumps? On-point or too much?
If you look really close, she is very naked underneath those overalls. I can only assume she used stick-on panties and nipple pasties to cover her parts. Still, despite concealing the areas, she looks very, well, naked. Do you think you can wear her jumpsuit and work it?
Kylie's outfit and belt are from Balmain. Both are available online, but both are also ridiculously expensive. The belt retails at over $2300 while the jumpsuit costs around $2600. Excluding the footwear, that's already almost $5500 for a birthday suit. So sinful!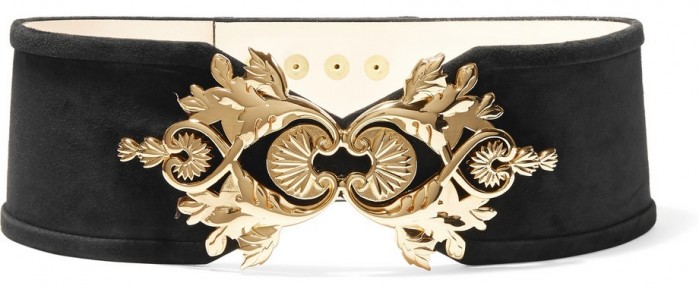 Balmain Emebllished Suede Waist Belt, $2326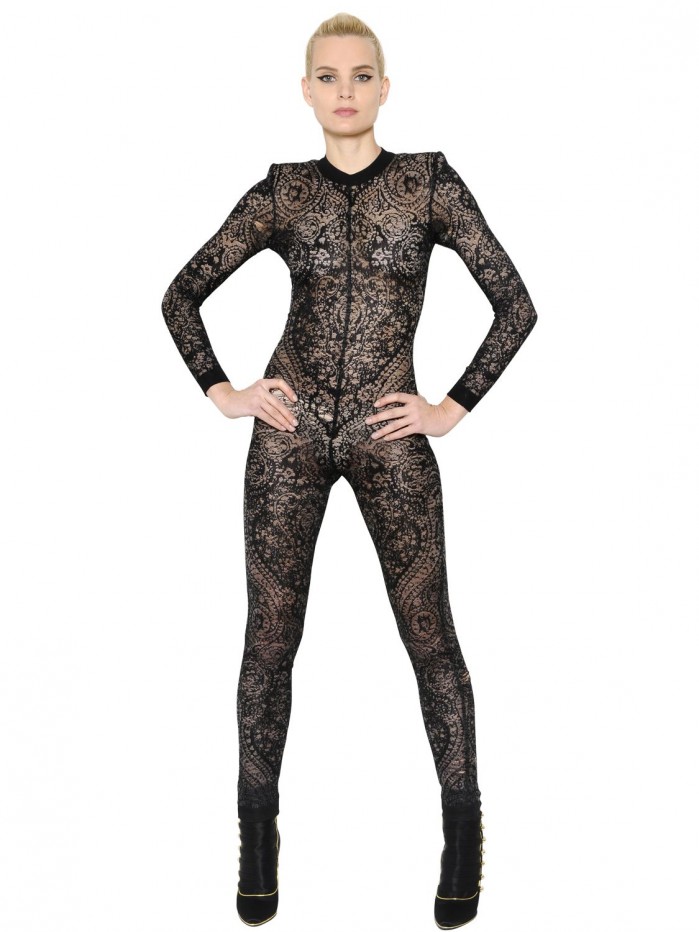 Balmain Sheer Arabasque Jacquard Knit Jumpsuit, $2612
Kylie's uber ladylike lace pumps are from Valentino. They feature pointed toes, lace and calf leather uppers, and 4-inch-tall heels. Here's a closer look at the pair. You can find them over at Bergdorf. They'll set you back almost $1000: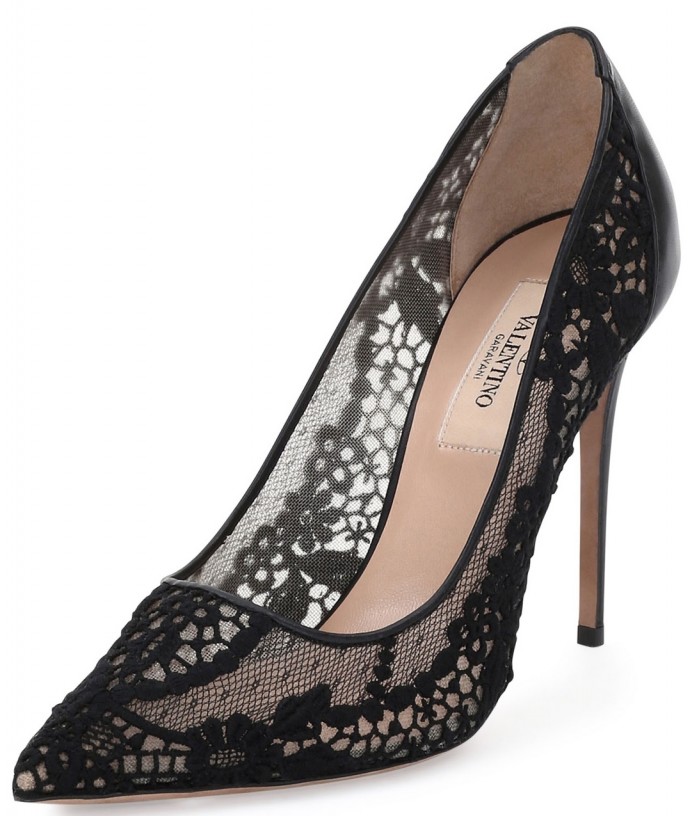 Valentino Lace Pumps, $995
If you like Kylie's birthday style, by all means grab the pieces above. That's about $6500  for a single attire. Think it's worth a whole month's salary?