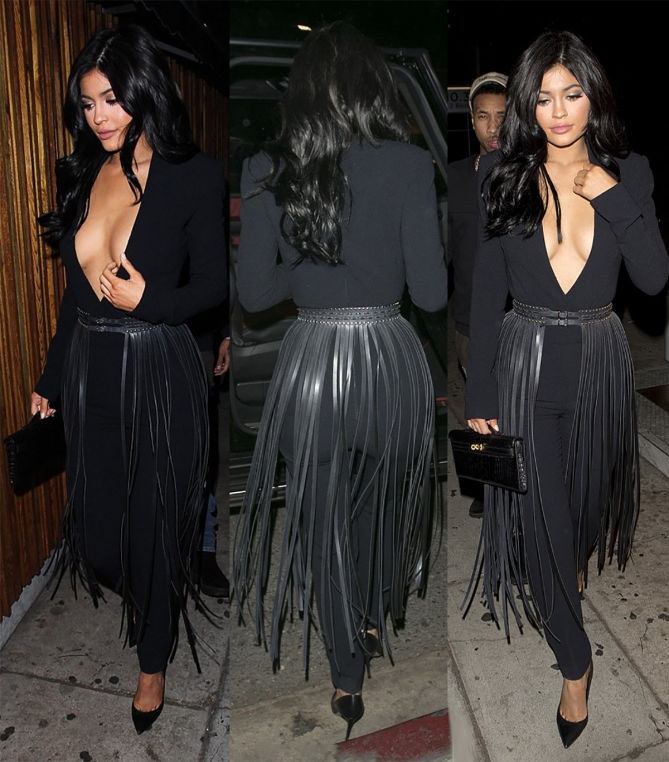 Kylie Jenner's supermodel sister's Victoria's Secret show debut went very successful earlier this week. But Kylie won't simply be left upstaged by anybody! Usually, Kylie rocks streetwear and sports luxe. Yet, every now and then, she changes her go-to style in the name of love and romance.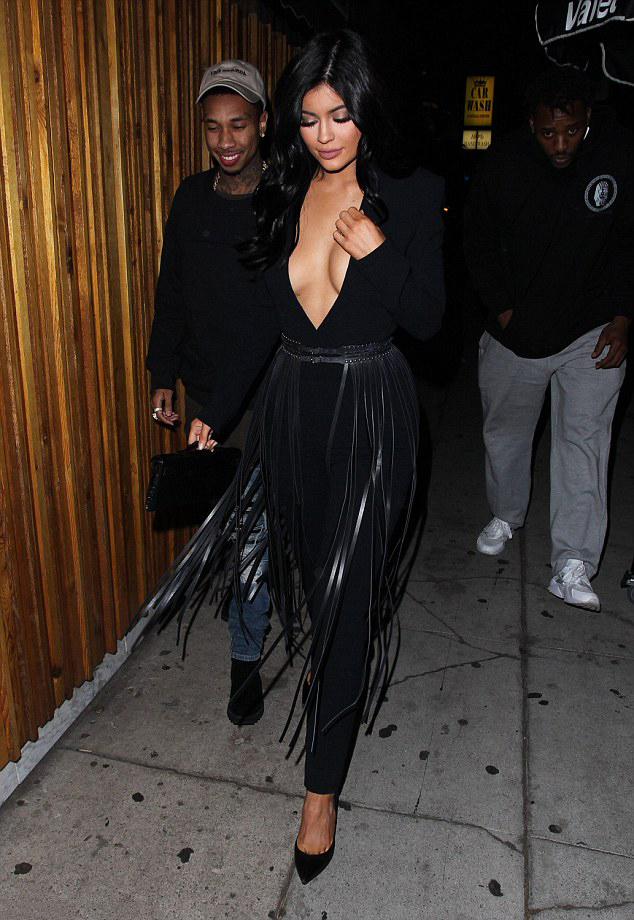 The reality star dressed up for a date night with beau Tyga in a black long sleeved Steven Khalil jumpsuit which featured a plunging neckline all the way down to her navel that no one couldn't miss. Such low cut top ensured the reality star's cleavage was well displayed. However, she had to readjust the top as she walked to make sure she didn't have any wardrobe malfunction. She teamed this with a Hermes clutch and classic SAINT LAURENT 'Paris' pumps.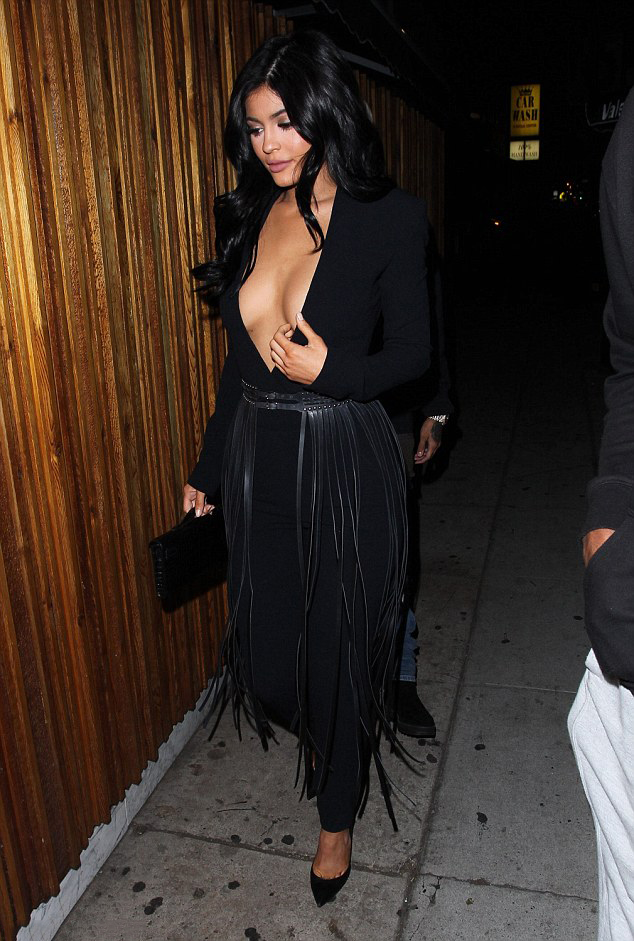 Other than that, she added a very unusual fringed belt as an accessory. This really looked more like a skirt than a simple accessory which really made a big statement aside from the V-neckline. Would you get your hands on that huge fringe trim belt by Swiss brand YVY? If costume jewelry isn't doing it for you any longer, then why not accessorize with a statement belt? Such belt could offer you a lot of wardrobe options.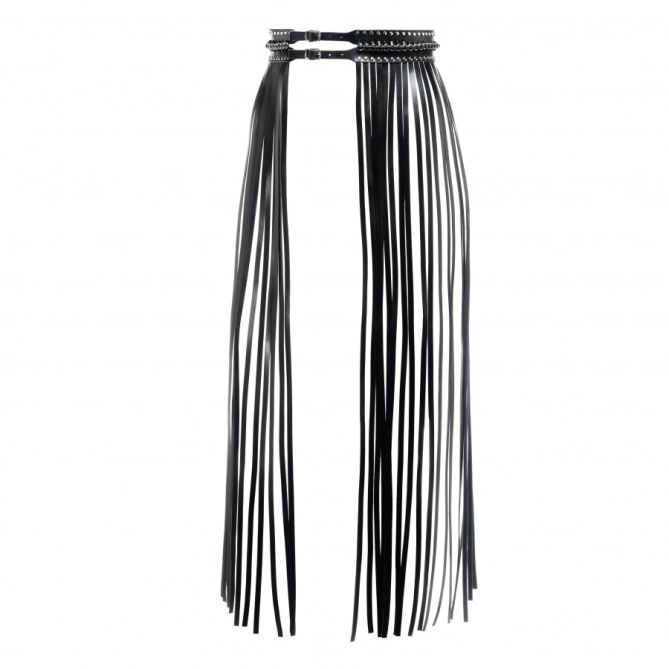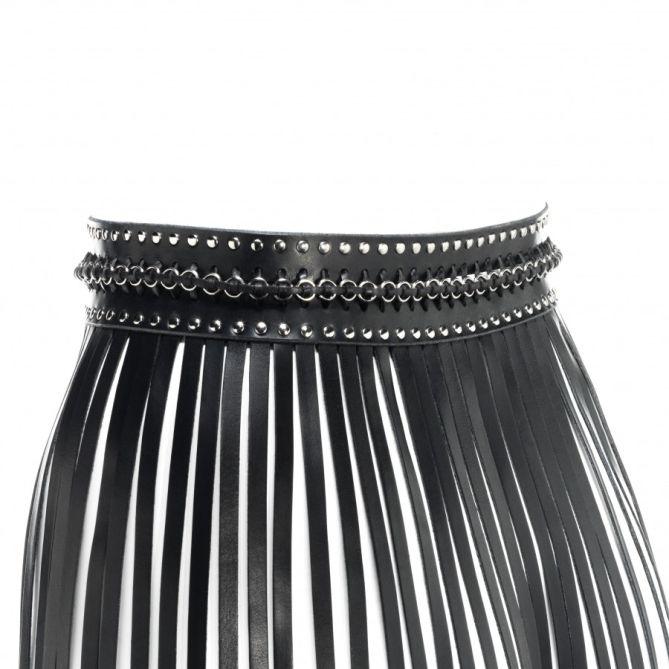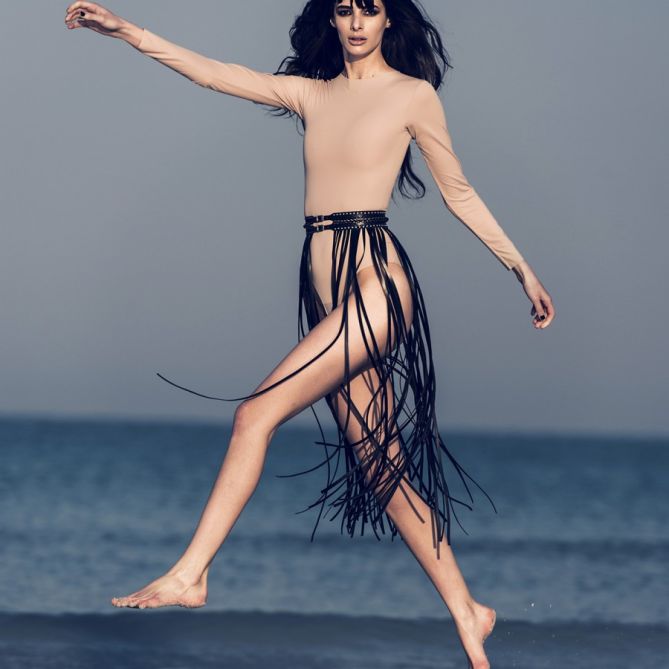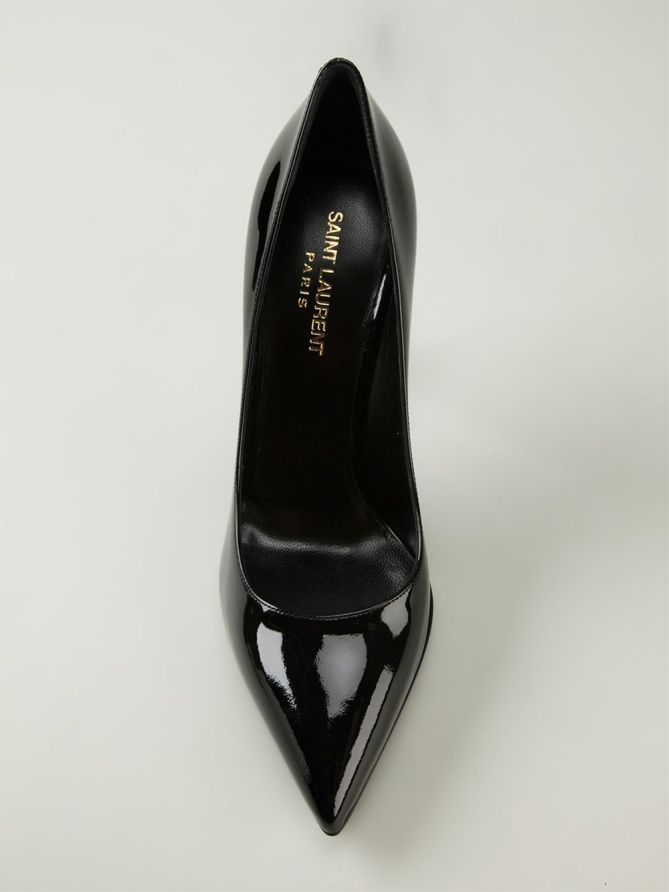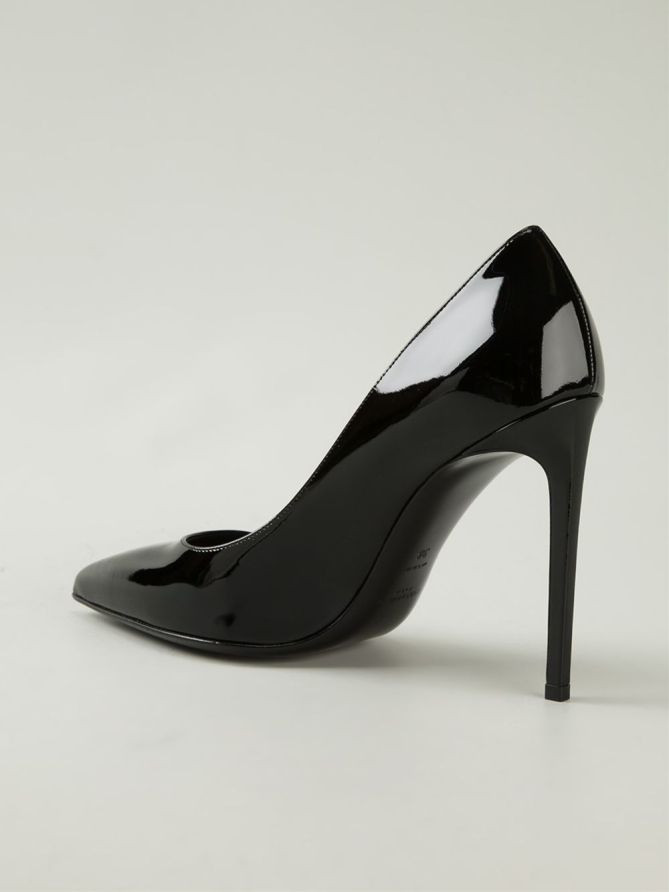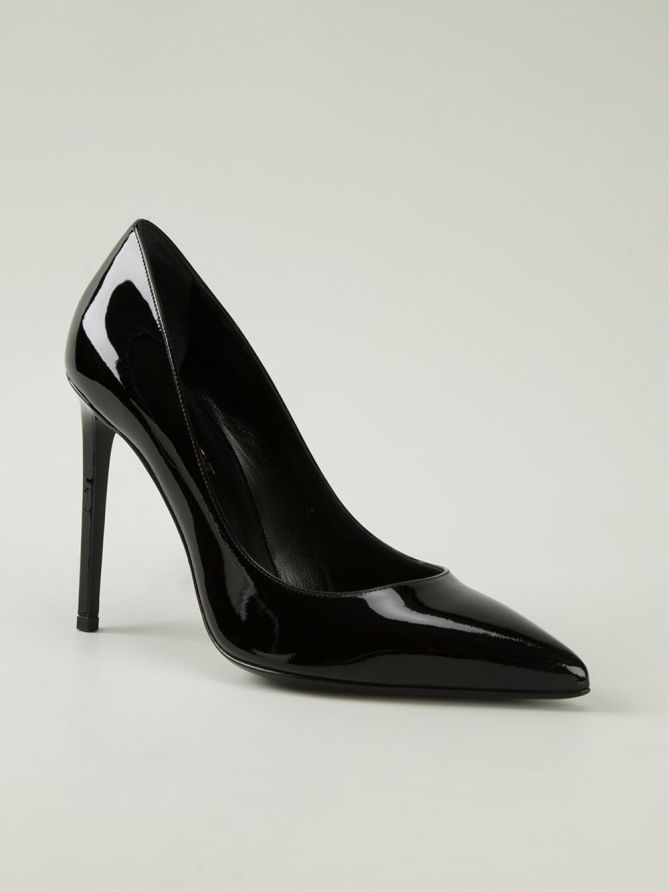 SAINT LAURENT 'Paris' pumps for $595