Let's face it. Kylie Jenner is looking a lot less like an 18-year-old, and more like her overly made up sister, Kim, these days. She parades her body — cleavage, side boob, pert derriere and all — in revealing outfits, and takes a thousand selfies of her surgically enhanced pout. She is over exposed and pretty much everywhere. But I must say that on Sunday, the youngest of the Kardashian-Jenner clan actually looked good as she stepped out properly clothed in a sporty cream ensemble.
The outfit was surprisingly conservative and age appropriate — by Kylie standards, of course. Save for legs, there was no cleavage or side boob on display. She had on a cream sleeveless top and matching pleated mini skirt for the outing with Kim. Capping off the combo were round-rimmed sunnies and gold sneakers from Nike.
It was honestly refreshing to see Kylie properly dressed. Yes, her nails were done and she had a lot of makeup on, but other than that, the outfit was something you'd see on a regular 18 year old.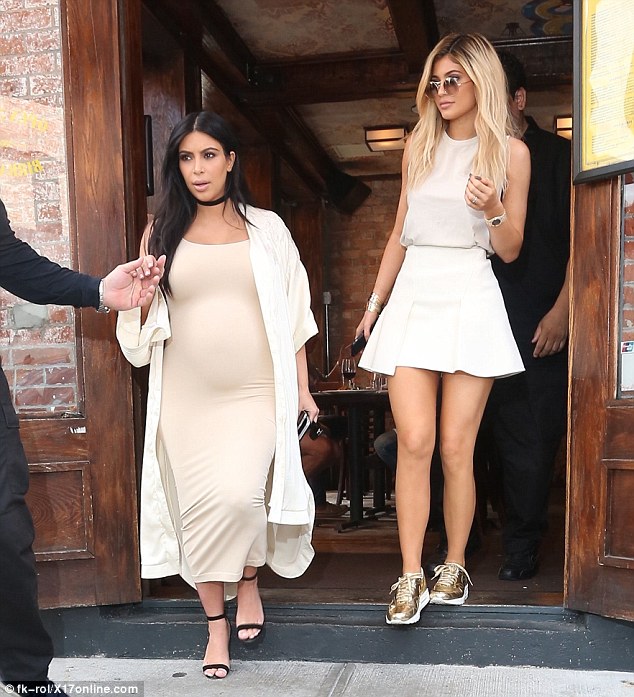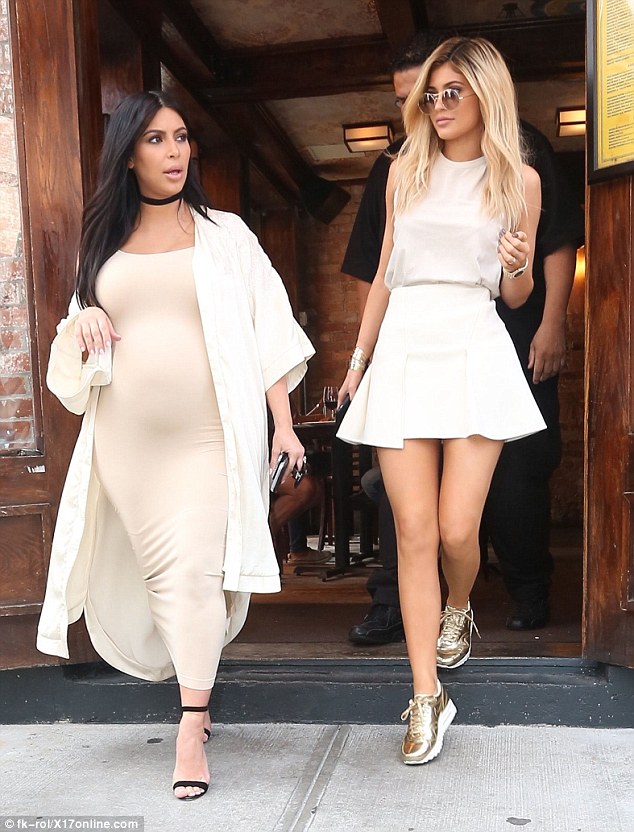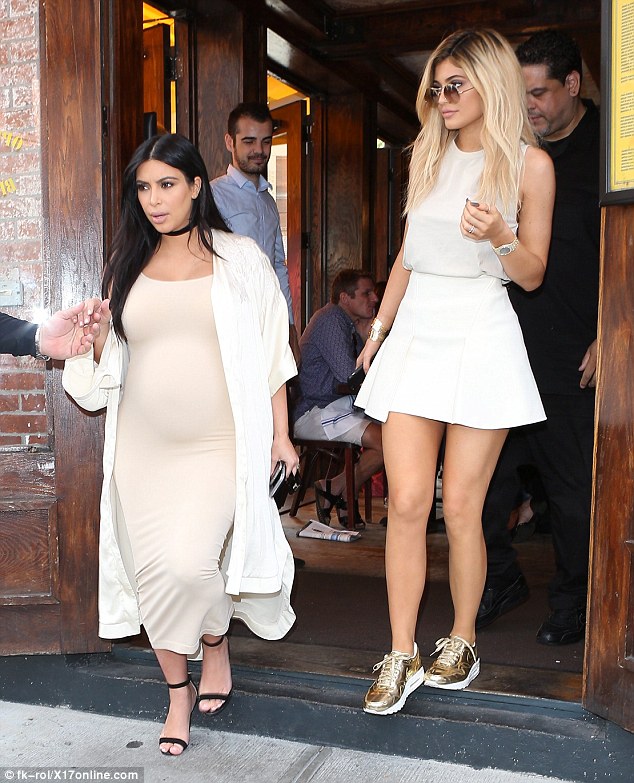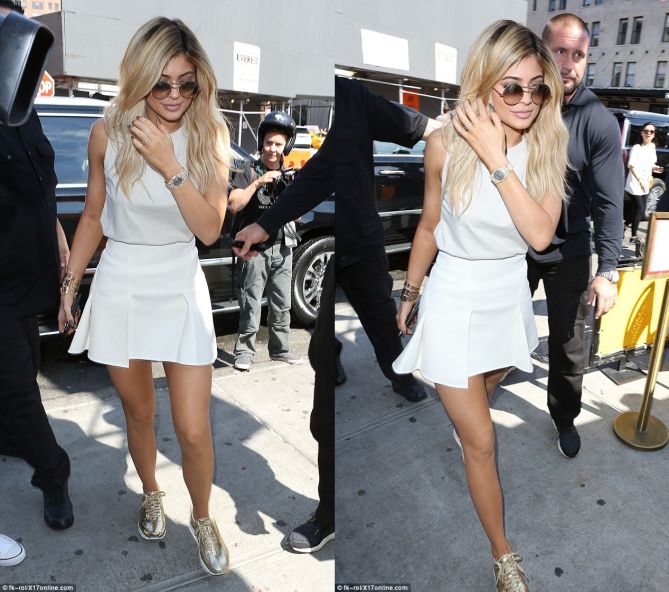 Kylie Jenner and Kim Kardashian step out in New York City on September 13, 2015
You have to admit, she looks great in that outfit. Yes?
The off-white color is easy on the eyes and I love how she capped off the mix with glam gold sneakers. She looks laid-back, but also put-together. And more importantly, she looks sexy but decent. I mean, I wouldn't mind wearing the whole getup myself — gold sporty kicks included, of course.
Speaking of which, here's a closer look at Kylie's sneakers. They're the Nike Air Max 90 in liquid metallic gold. Sorry, ladies, if you're crushing on the pair, you'll need to get creative because they're no longer available online.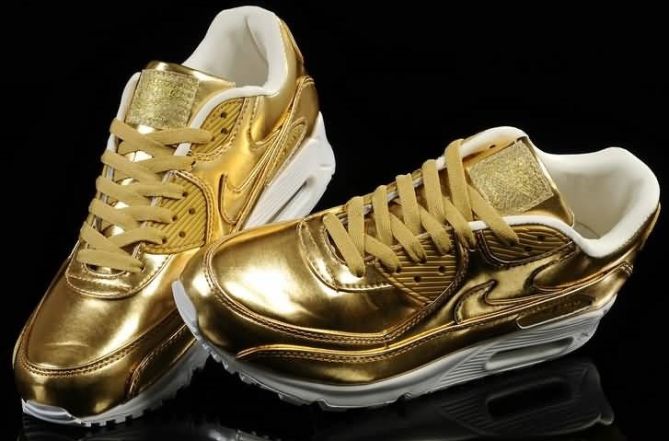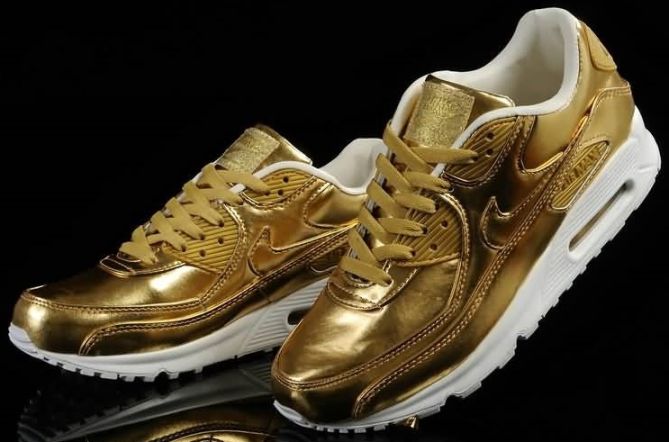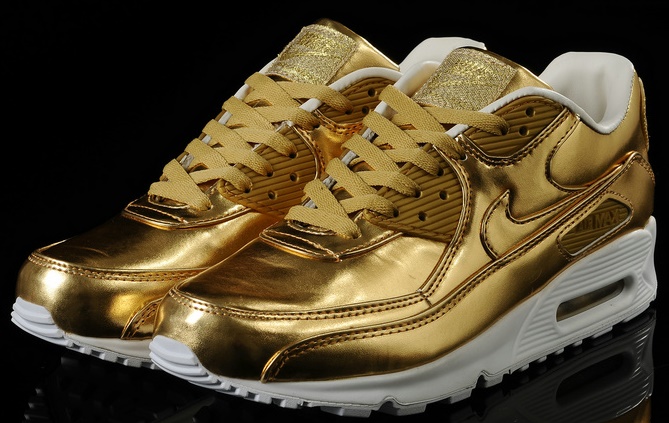 Nike Air Max 90 in Liquid Metallic Gold
If you don't mind them in mesh, you can grab the HYP Premium iD version instead. They retail at $165. That said, if you're after the glimmering gold leather material, feel free to consider the ASH Dean sneakers below. They come with hidden wedge heels too: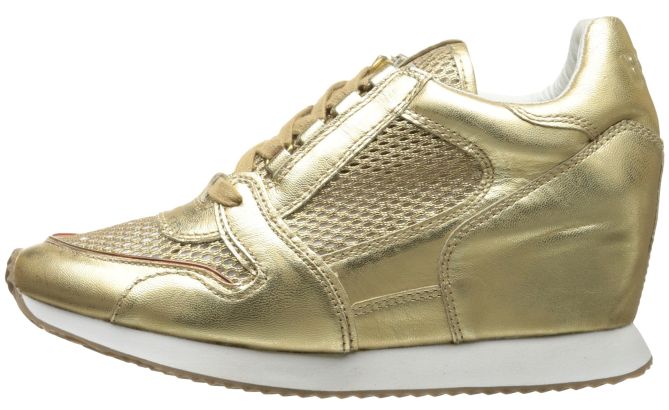 ASH Dean Mesh Sneakers, $215
To steal Kylie's style, simply team the sneakers with a white or cream high neck sleeveless top and a short pleated skirt. Cap off the mix with mirrored sunnies for a dash of cool, and you're all set!