Love her or hate her, you can't deny that there's something very intriguing about Kylie Jenner. And while the youngest of the Kardashian-Jenner clan may not be as popular as big sisters Kim and Kendall, she certainly has what it takes to gain millions and millions of followers. Her fashion sense isn't as elegant and chic as Kendall's either, but dare I say it's sexy as hell.
Kylie showed her legion of fans just how hot she can be this week by sharing a fresh set of pics from a recent photoshoot. In them, you'll find the young starlet decked in a cutout top and skimpy shorts that reveal more than what's necessary. Other dramatic add-ons included a white fur coat and a pair of striking gold ankle-strap sandals.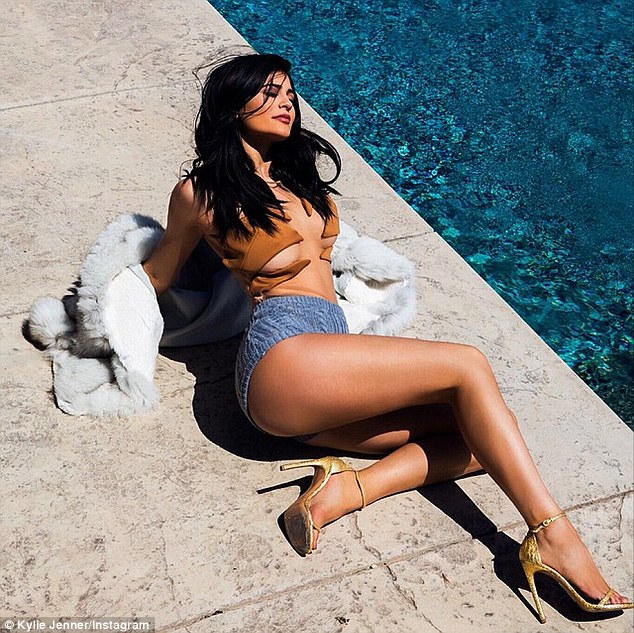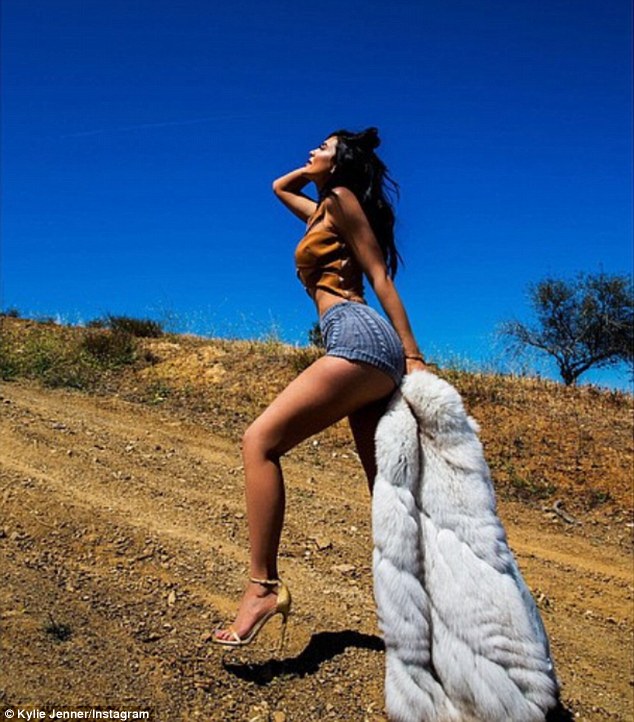 Kylie Jenner shares a couple of racy photos of herself on Instagram on May
Wow. She looks really good in these photos. Would you agree?
Yes, she doesn't look 17, but other than the age issue, I think she has the figure to flaunt those shorts and top. Her body is more curvaceous than Kendall's; kind of like Kim's but in a more toned-down way, which is good.
Outfit aside, I'm also intrigued by Kylie's fancy gold sandals. I'm thinking they look very similar to the Stuart Weitzman "Nudist", but I've never seen the style in that color and texture before, so they could be from another label. Any wild guesses?
That said, allow me to leave you with the Nudist in gold while I continue to dig for more info on Kylie's shoes. That is, in case you're crushing on the pair. Team with a cutout crop top and some skimpy shorts, then finish with a faux fur jacket and you're all set!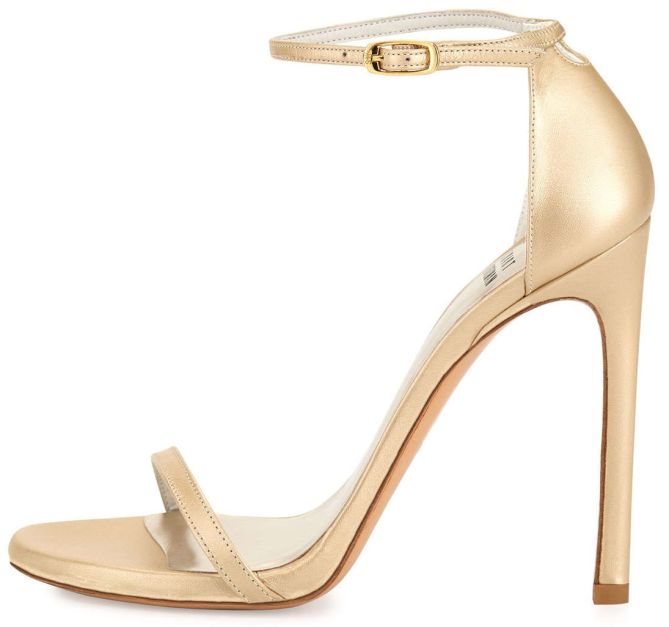 Stuart Weitzman Nudist Sandals in Gold, $385