/7Kylie Jenner has a makeup line to promote as well as the Sunday debut of her new reality TV series Life Of Kylie. So it's no wonder the 19-year-old daughter of Kris and Caitlyn Jenner shared a lusty Throwback Thursday photo. The LipKit founder looked sexy in a white crop top and sweatpants with clear heels as she sat on a sofa. She stared ahead as if she was in a trance. This comes just as E! announced they were doing a Snapchat series with the pinup.
Jenner is launching her first original mobile series Ask Kylie. It will debut on Snapchat Discover on Saturday, August 12, with five additional episodes to follow on Saturdays leading up to the new episodes of Life of Kylie"on E! Life of Kylie premieres with back-to-back episodes Sunday, August 6 at 9pm ET/PT. Each episode of "Ask Kylie" on Snapchat will feature Kylie opening up about several subjects her fans have asked her opinion on.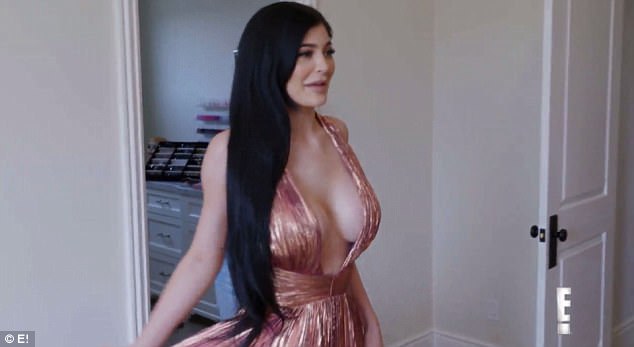 Kylie's sister Khloe Kardashian, best friend Jordyn Woods, executive assistant Victoria Villaroel and grandmother MJ will all appear. We are thrilled to launch E!'s second Snapchat Show with one of the biggest stars on the planet,' said Adam Stotsky, President, E! Entertainment. 'Kylie's fans are ravenous for more of her stories and it's an exciting opportunity to engage her fans in a unique way on a platform where we know they live and breathe.' On Wednesday Jenner posted a photo of herself in a large black bra-lette and baring her toned midriff.  The ex of rapper Tyga wore black bottoms and tied part of her hair up as she said she was cleaning out her closet. Rows of shoes could be seen in the background.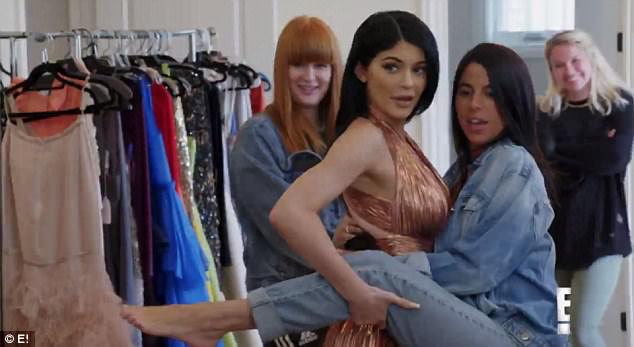 The younger sister of Kendall Jenner and half-sister of Kardashians Kourtney, Kim, Khloe and Rob wrote her itinerary in her caption: 'closet cleaning & shoot day.' The family members are known for selling their old wares on ebay, giving 10% of the money to charity. This posting comes just four days before her spin-off Life Of Kylie debuts. On Tuesday a preview the series shows Kylie recalling missing out on prom because 'I was home-schooled.'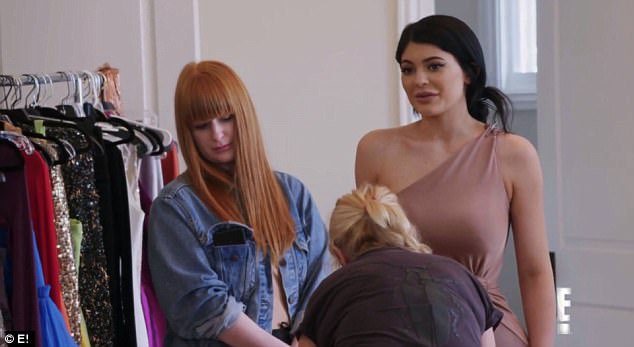 She told her personal assistant Victoria Villarroel: 'It was really sad, actually. I had to unfollow all my friends that I went to school with. 'They probably all thought I hated them, but I just couldn't see it, you know?' she reminisced, explaining: "Cause they would always post photos, and they were all at the prom, and I was just like: "Can't see it." You know, just made me sad.' She was getting ready to go to a high school prom with a fan in Sacramento called Albert Ochoa, who had been rejected by the prospective date he had originally asked.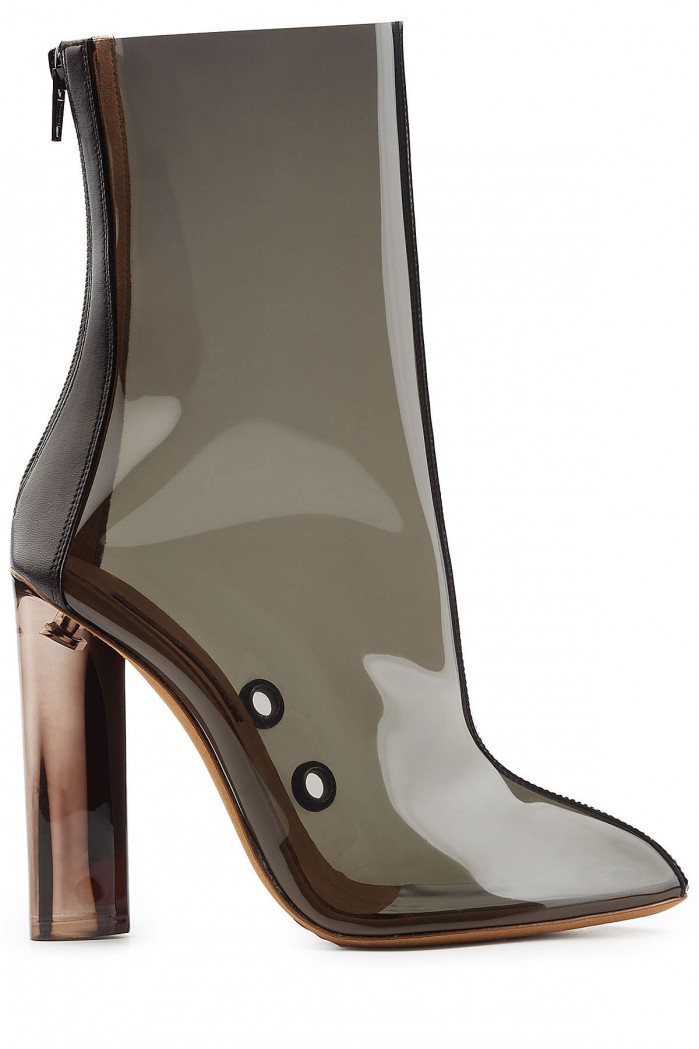 A pair of statement heels that will lend a futuristic vibe to even the tamest outfits, these pointed transparent black boots are instantly recognisable as Yeezy. Let them elevate form-fitting dresses or tailored pants.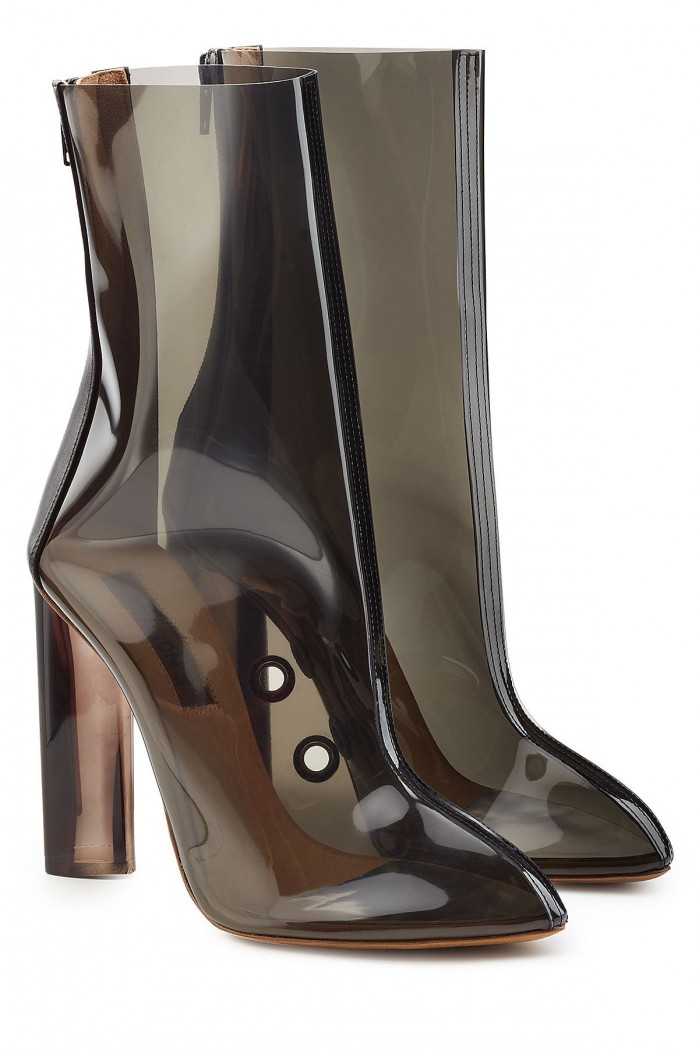 The high heeled ankle boots were styled with red striped tracksuit trousers that featured cuff bottoms and a white long sleeved cropped top. What we love about this eccentric style of footwear is how they really do go with most wardrobe companions. Even Kylie can make them work with everyday, simple wear.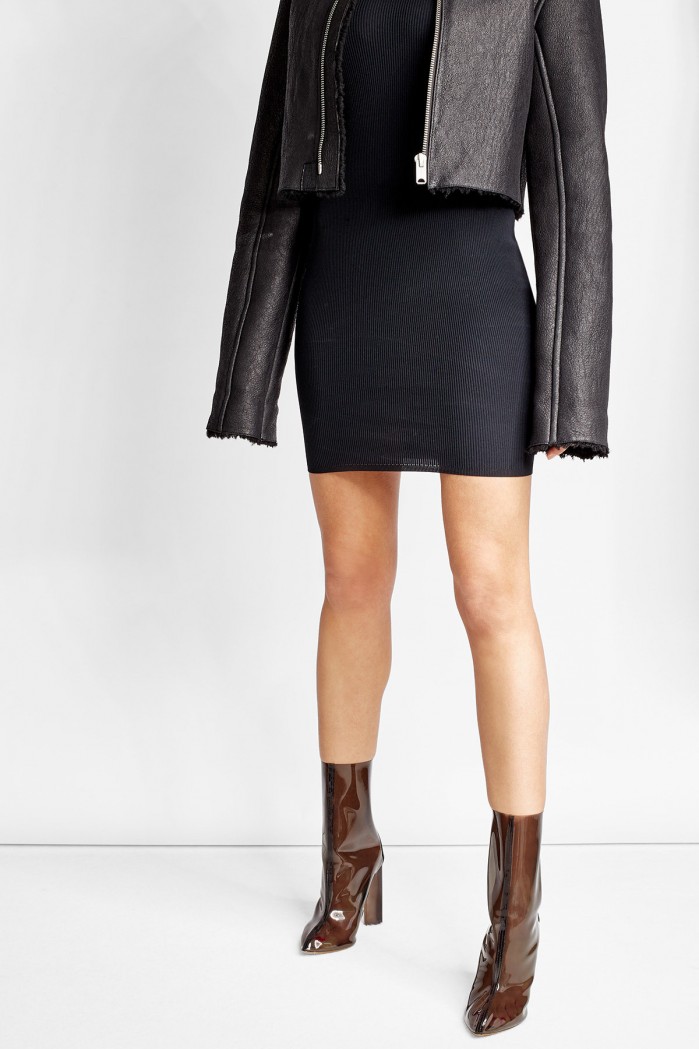 Yeezy's are not easy to come by but if you click 'Buy' you can grab a similar version of this ankle boot on Stylebop before it sells out. If, however, you are looking to copy Kylie's look at a more affordable price then shop from our picks below: