Kylie Jenner sure knows how to grab attention. Unlike her sister, Kendall, who favors a more natural look, Kylie is all about makeup and hard-to-ignore outfits.
On Wednesday, the youngest of the Kardashian-Jenner siblings was spotted shopping at a grocery store in Calabasas, California. Her attire for the errand was far from ordinary. Kylie slipped into a pair of super-skimpy daisy dukes, then mixed it with a white shirt, a long army-green denim topper, and some pointy cream-colored ankle boots.
No siree, she didn't look like she was dressed for a grocery-run.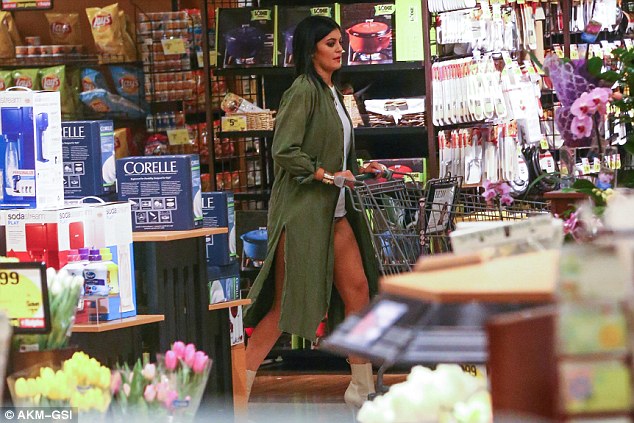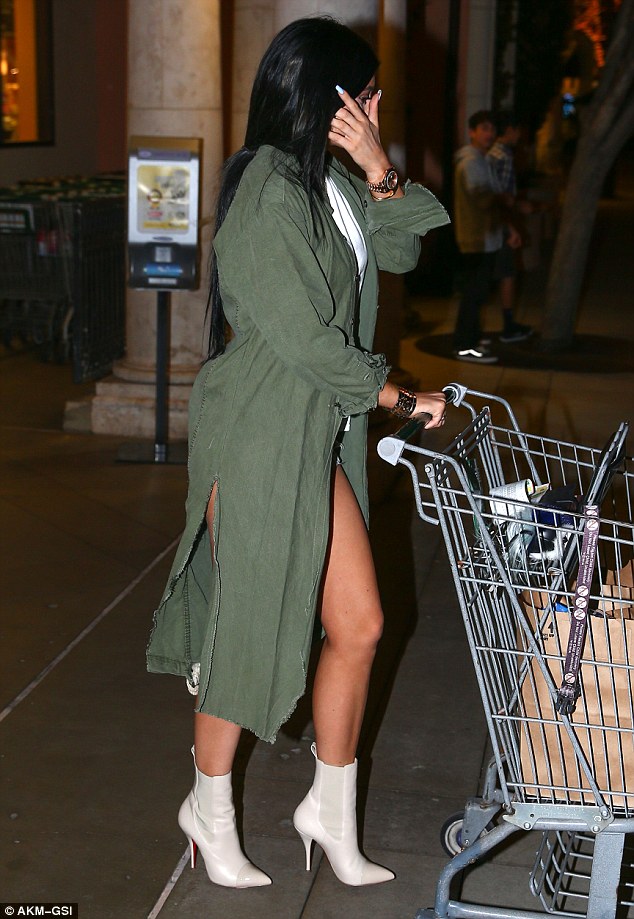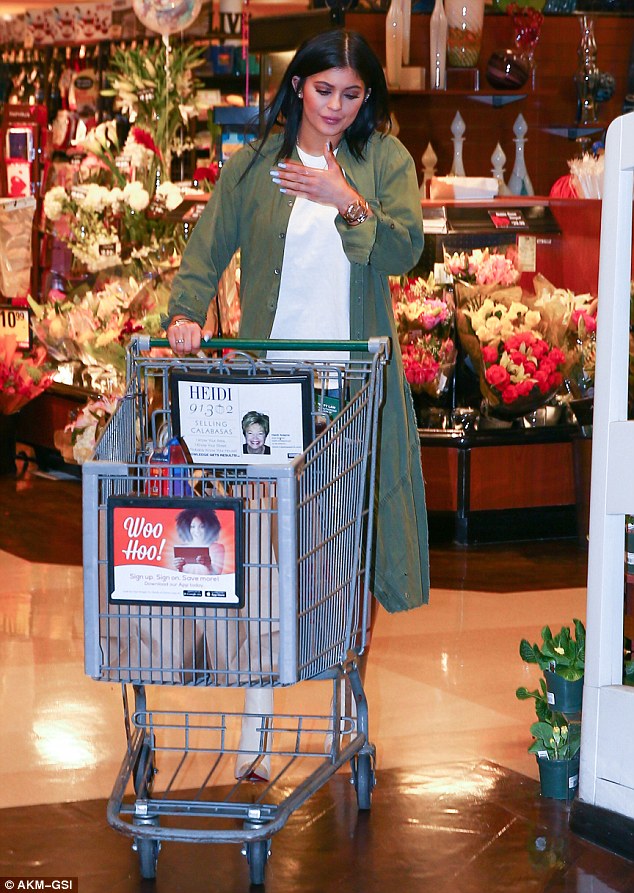 Kylie Jenner runs some errands at a local grocery store in Calabasas, California, on January 7, 2015
You know what?
While her shorts are a tad too skimpy for her own good, I think she made a mistake with the shoes. Heels like that can easily turn a simple getup into something more. A pair of boots or sneakers would have sufficed. Would you agree?
Kylie's cream-colored ankle boots are by Christian Louboutin. They're the "Tucson", a style that features a pointy silhouette detailed with tonal cap toes in patent leather, elastic gore on the sides, 4-inch-tall heels, and 6-inch-tall shafts. Below is a closer look: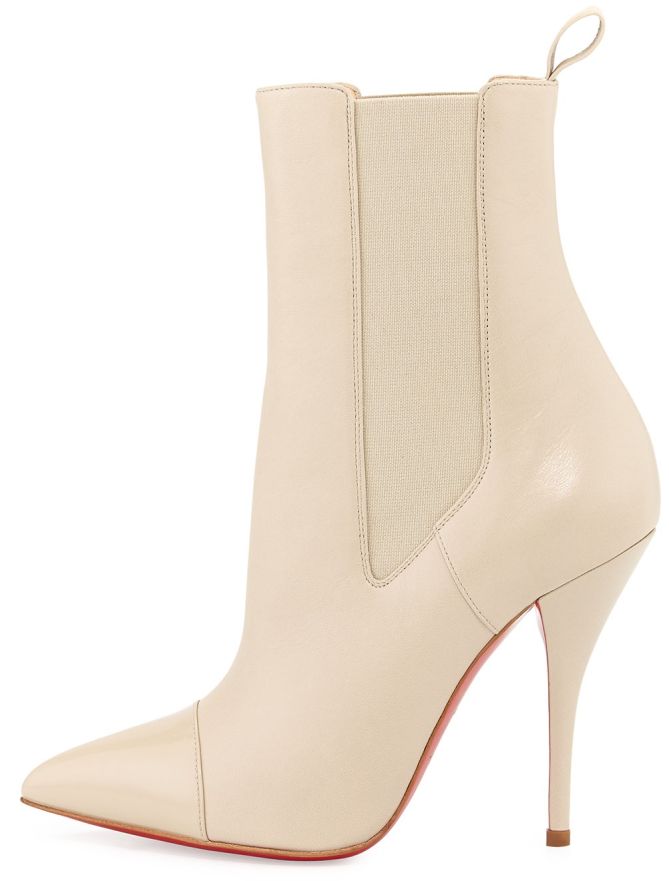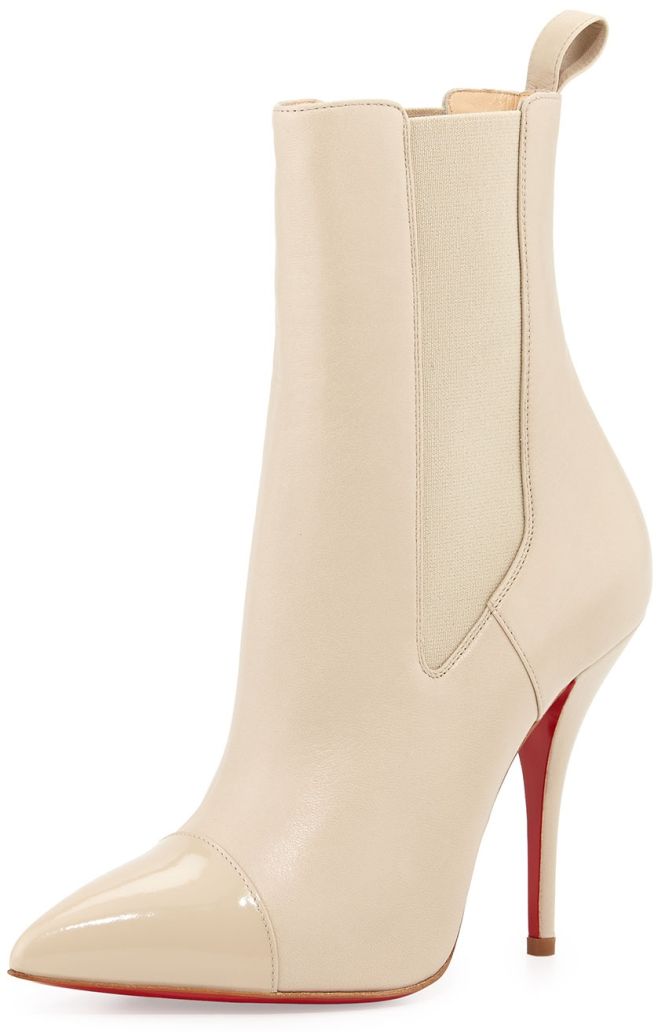 Christian Louboutin Tucson Cap Toe Boots, $1195
You like?
They're very sophisticated and sexy, but definitely not meant for running errands. I wouldn't be surprised if you want a pair either. They look posh.
The boots also come in black for those who prefer the classic hue. Feel free to order them online if you wish. They retail at $1195: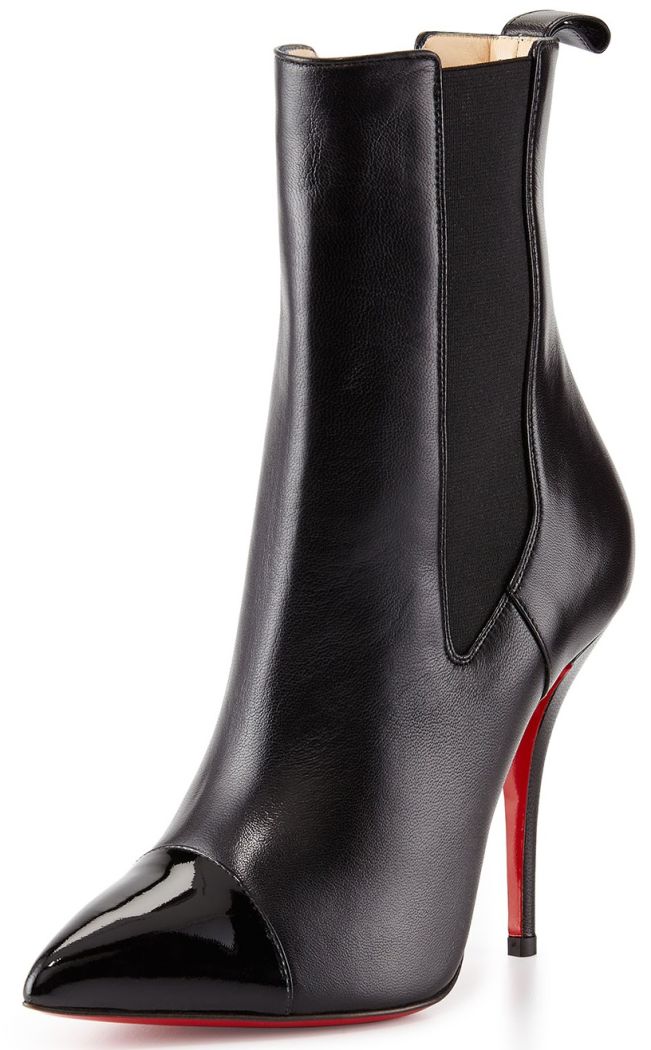 Christian Louboutin Tucson Cap Toe Boots in Black, $1195