Kylie Jenner is trying to follow in her famous sister Kim's footsteps. Aside from copying several of Kim's looks, the younger Jenner was also spotted doing some charity work in Los Angeles on Monday.
Kylie visited a children's hospital with her rumored boyfriend, Tyga, to donate some presents. For the occasion, she took style notes from Kim by sporting a belly-baring top and a long coat with her skinny jeans. She also wore super high heels to go with the mix. Coupled with her dark hair and well-painted face, Kylie was basically all glammed up as she faced young fans and made them smile.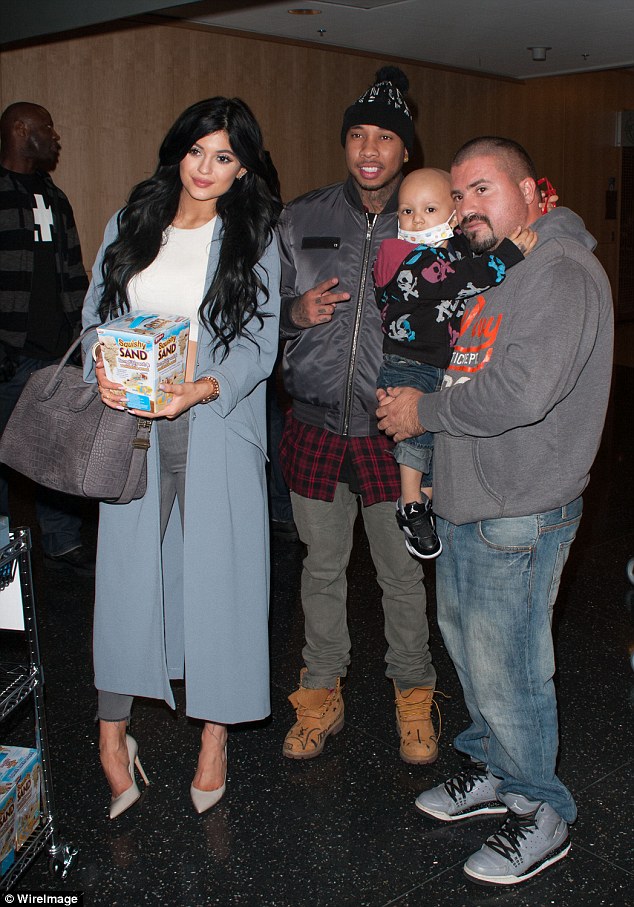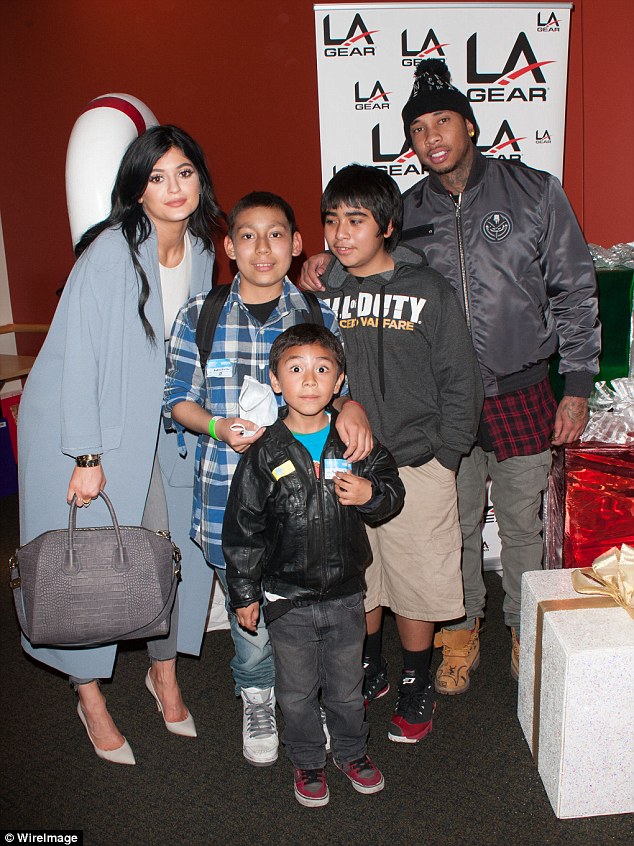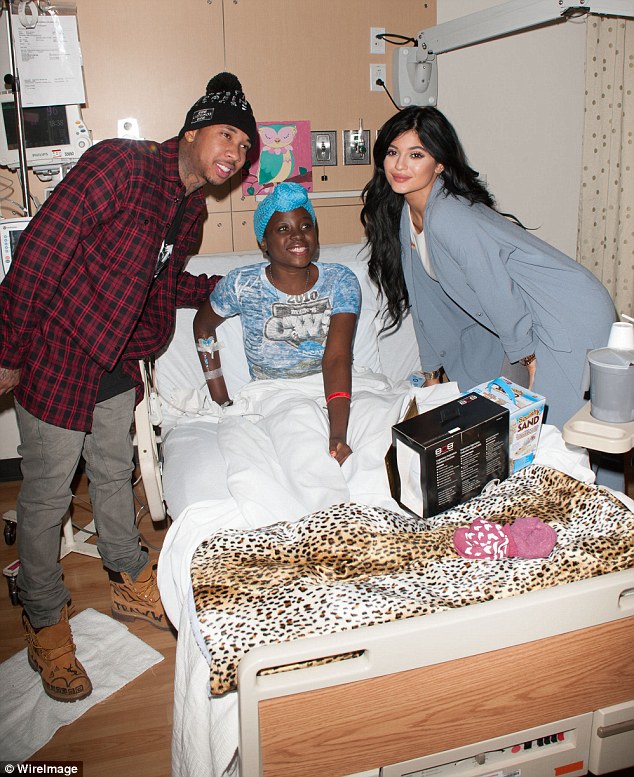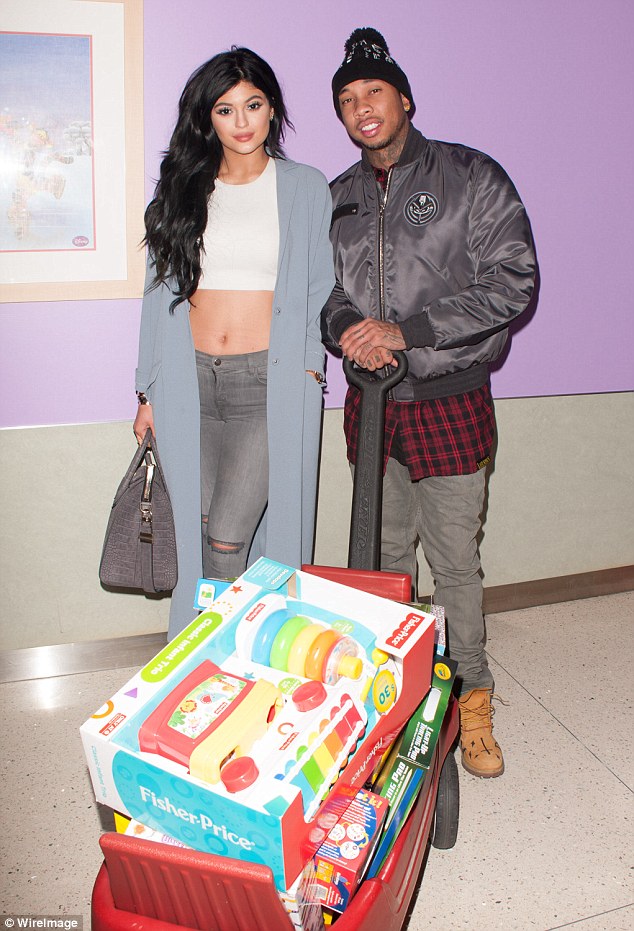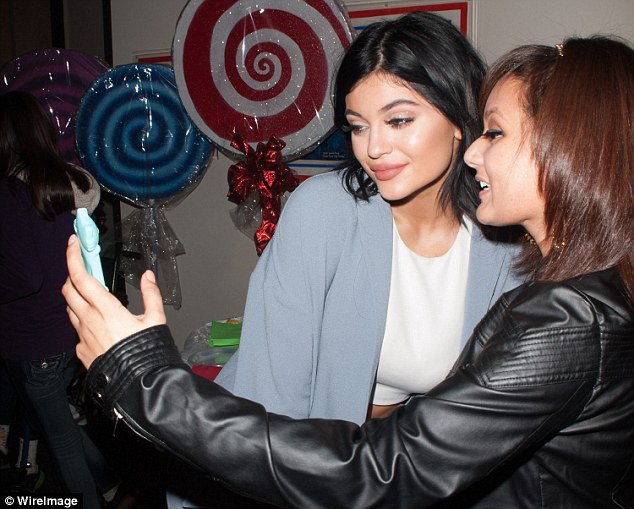 Kylie Jenner visits a children's hospital in Los Angeles to distribute gifts, December 15, 2014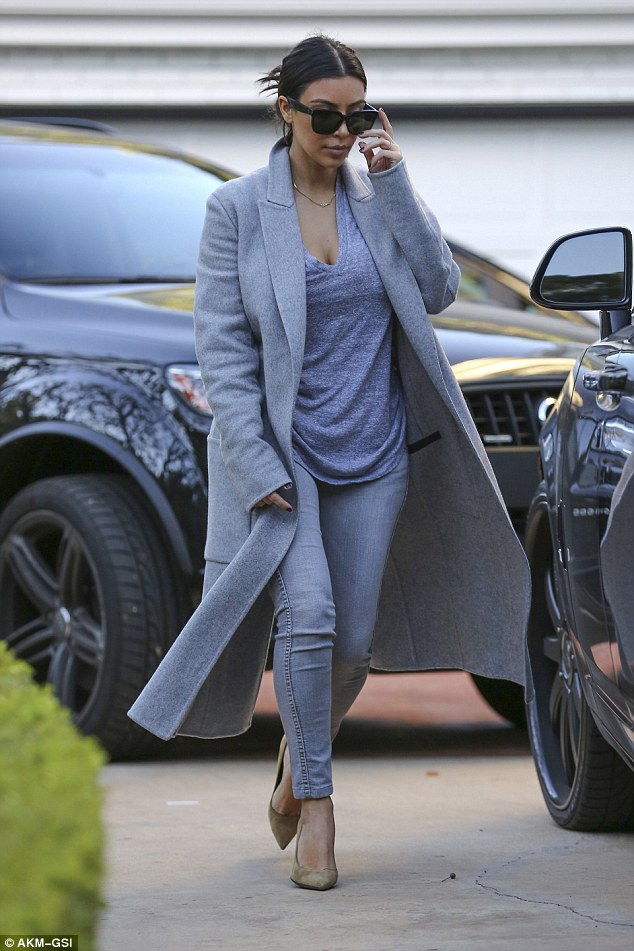 Kim's usual stye of long coat, skinny jeans, and pointy pumps
Kylie got a lot of flak for wearing such a sexy outfit as she did her share of charity. Some are saying she shouldn't have worn a skimpy top, while others are bashing her for wearing inappropriately tall heels. What do you think?
Personally, I think we should all forget about the outfit and just be happy that she was doing something good for humanity. Besides, if we're going to talk about that outfit, you have to admit she looks insanely good in it. Yes?
I love how she dressed up the crop top and skinny jeans with a coat and a pair of heels. Plus, I love the blue-on-gray-on-nude combination because it's always easy on the eyes.
Kylie's coat is from ASOS, while her purse is from Givenchy — the Antigona, which you can find here. I don't know where she scored her top, but  her skinny jeans are from J Brand. As for her nude pointy stilettos, those are still a mystery, but my hunch is they're either from Jimmy Choo or Manolo Blahnik.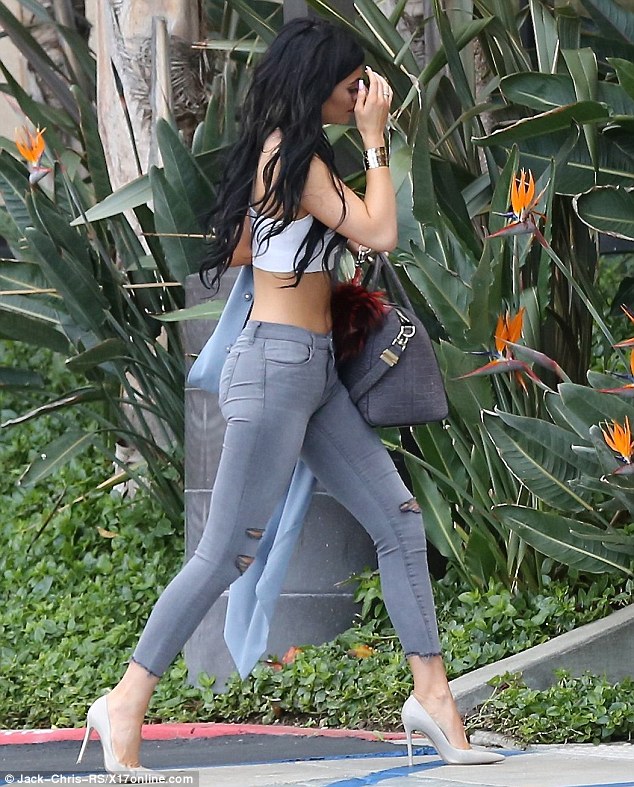 A side view of Kylie's gray pumps
My guess is leaning towards the latter, and it's because of the shape of the heels. Below are the Jimmy Choo Abel and Manolo Blahnik BB pumps for your reference. Both feature 4-inch-tall heels and pointy toes. Which of the two shoe styles did she wear, can you guess?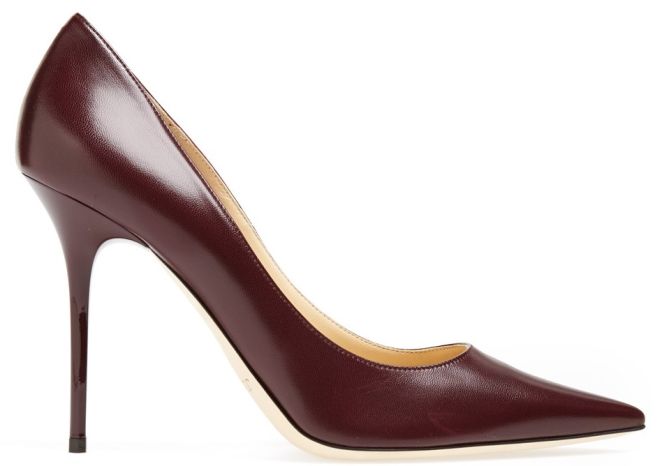 Jimmy Choo Abel Pumps, $595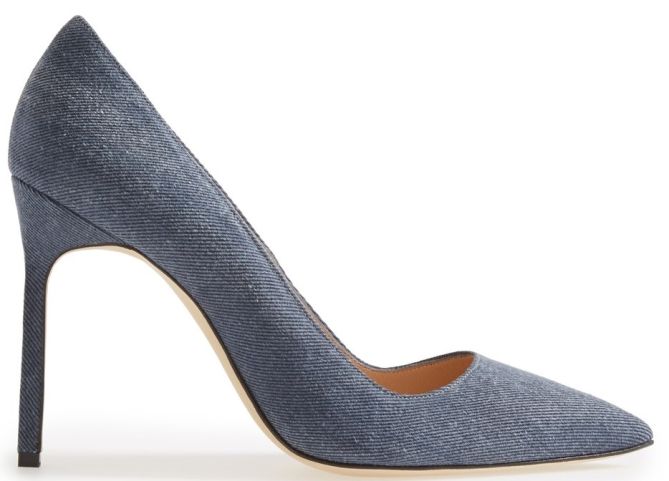 Manolo  Blahnik BB 105mm Pumps in Denim, $695