Kyle Jenner is really good at having both her private and public life.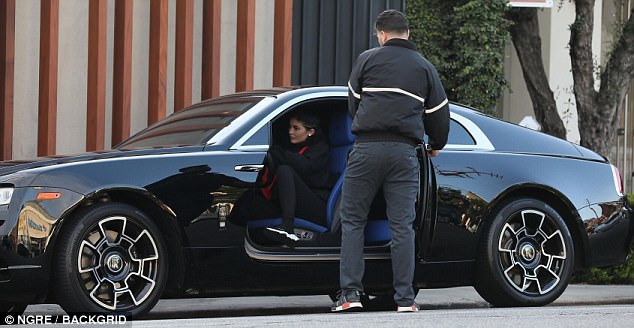 Last Sunday Kyle decided to take some time off for her fans. She was spotted while she was going out the famous Nobu restaurant in West Hollywood through the back door. Unfortunately for her, paparazzi managed in catch her! So now we are able to see her look. She kindly posed for a photo with a fan that stopped her before going away.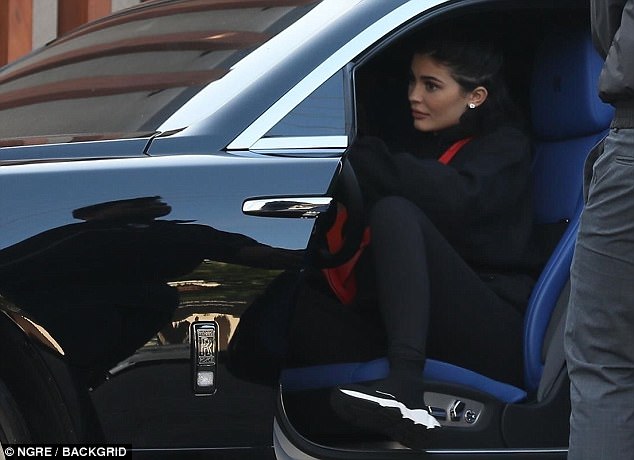 For this occasion her style was really sporty and comfy. She had a oversize hoodie matched with black leggins. And then at her feet something new in the wardrobe of a lot of celebs: high top trainers. The pair that Kyle Jenner wore are by Balenciaga. Sock.shoes seem to be the new trend and infact you can find them also by other brand like Nike and Fendi. These shoes can elongate your feet, leg and the whole figure.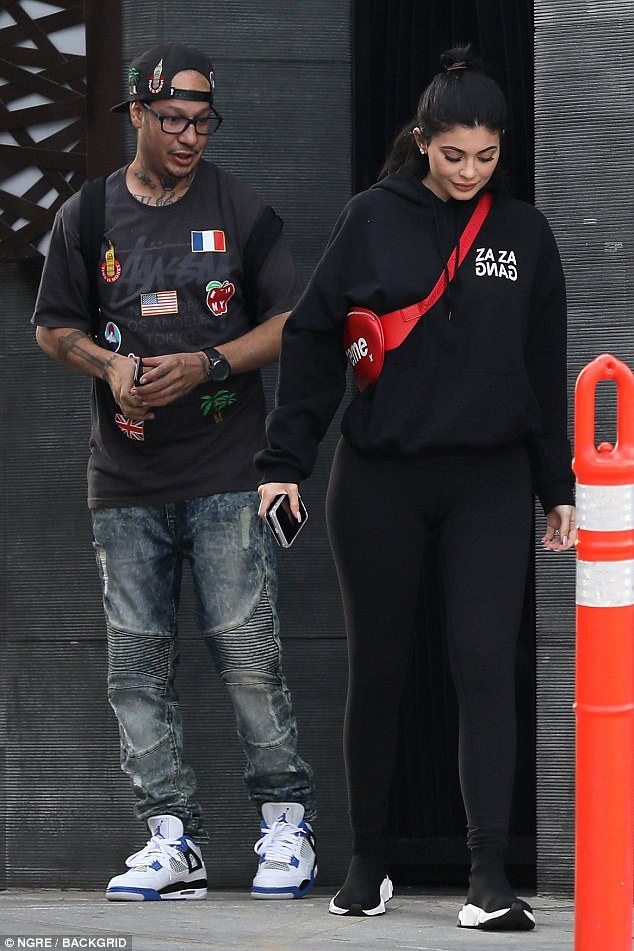 So you should grab one pair to be fashion this season or in general when you would like to have a comfy and sporty look. Then to finish off her outfit she added some details, a red side bag, rings and stud earrings. She had he hair locks up in a half-undo and she opted for a soft makeup, just bronzed eye and rusk lip.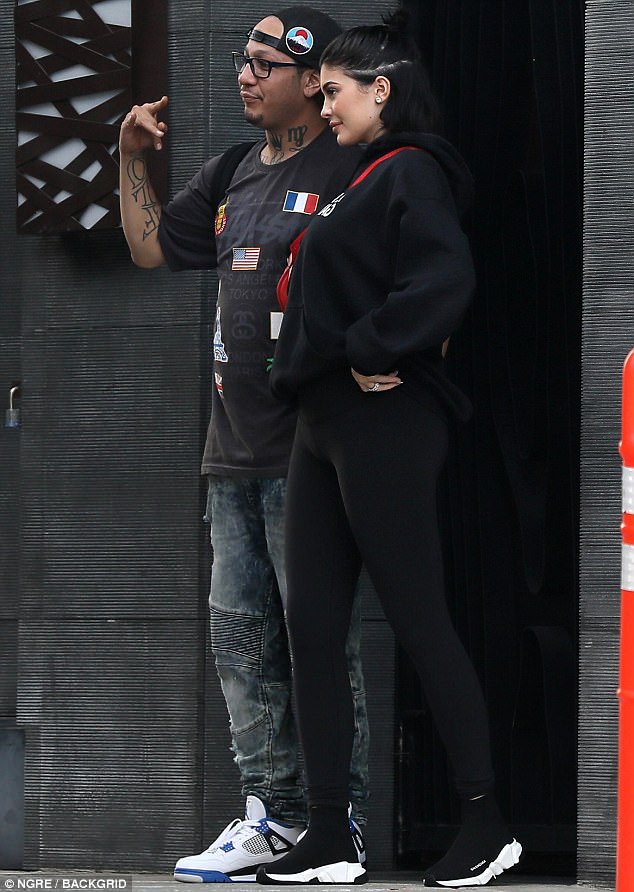 Sice she was 9 years old Kyle has been in public spotlight because she started filming Keep Up With the Kardashians in 2007 with the rest of the family. We are waiting for her 20th birthday to see what kind of celebration she will have for this big event and we know that Kardashians know how to have a party!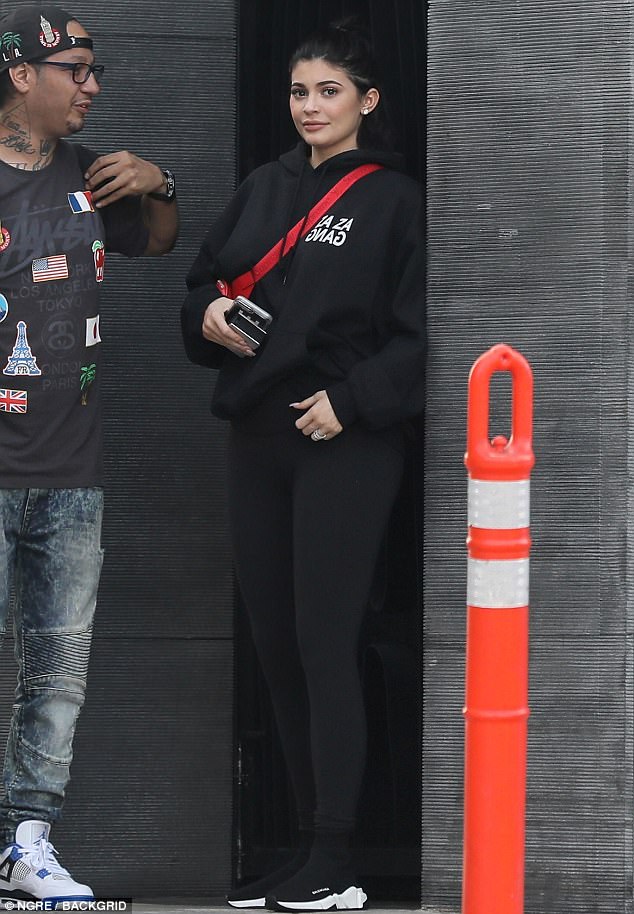 You can copy Kylie shoes for less clicking below.