Krysten Ritter is one of those rare beauties that truly stand out in a crowd. She has very unique features that makes her hard to forget. Coupled with a sexy figure, you could say the actress creates quite an impact whenever she steps into a room.
Krysten recently appeared on Late Night with Seth Meyers to promote her new movie, Big Eyes. For the guesting, Krysten slipped into a very glam glimmering gold frock that hugged her curves. It was an unforgiving dress that would have looked unflattering on the wrong body. But on Krysten, it only highlighted just how slender her figure was. To tone down the dress, she teamed it with black pointy cuffed pumps. Altogether, the look was edgy and glamorous all at once.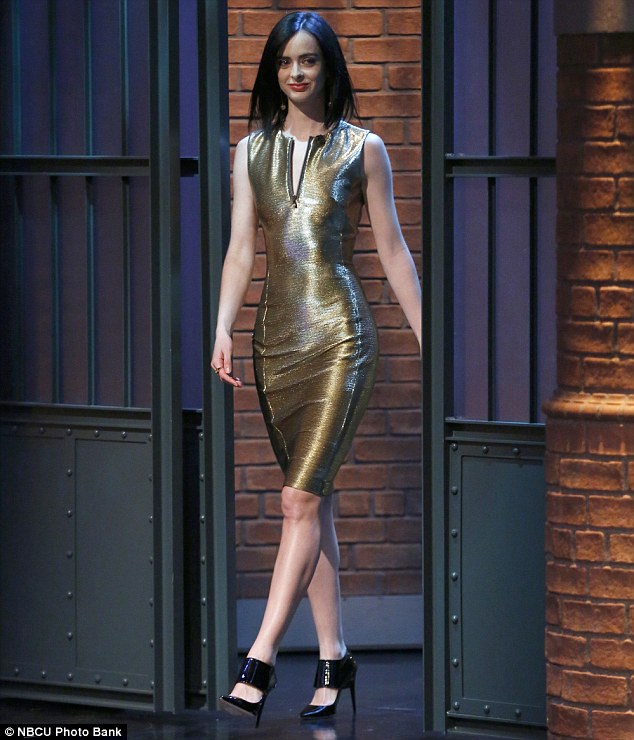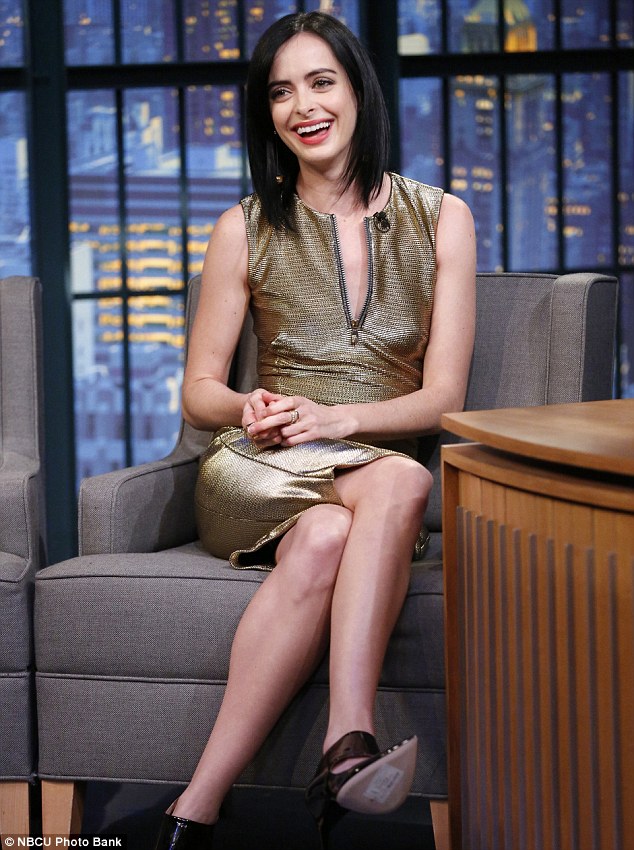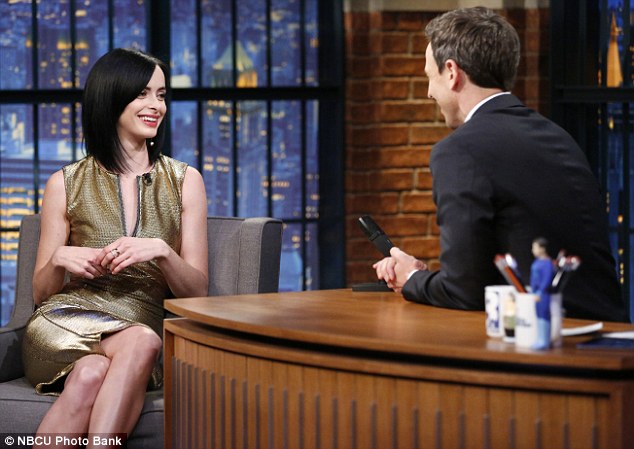 Krysten Ritter makes an appearance on Late Night with Seth Meyers in New York on December 17, 2014
How do you like the outfit?
A full-on gold dress is not for the faint of heart. It is also quite tricky to wear. However, Krysten managed to strike a perfect balance with the pairing she put together. Would you agree?
Krysten's dress is from Versace while her pumps are by Ruthie Davis. Unfortunately, I couldn't find the shoes online so I can't give you any other information besides that. On a side note, however, if you fancy the silhouette, you can try these affordable options from Kenneth Cole and L.A.M.B..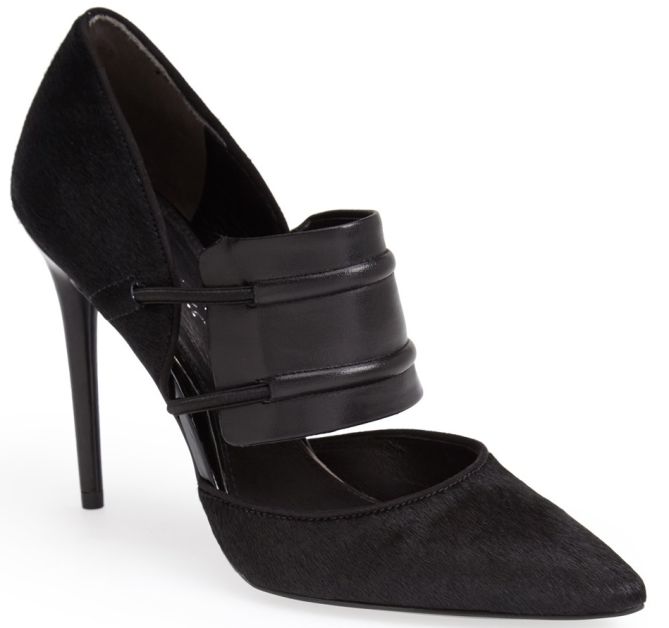 Kenneth Cole Water Calfhair Pointy Pumps, $200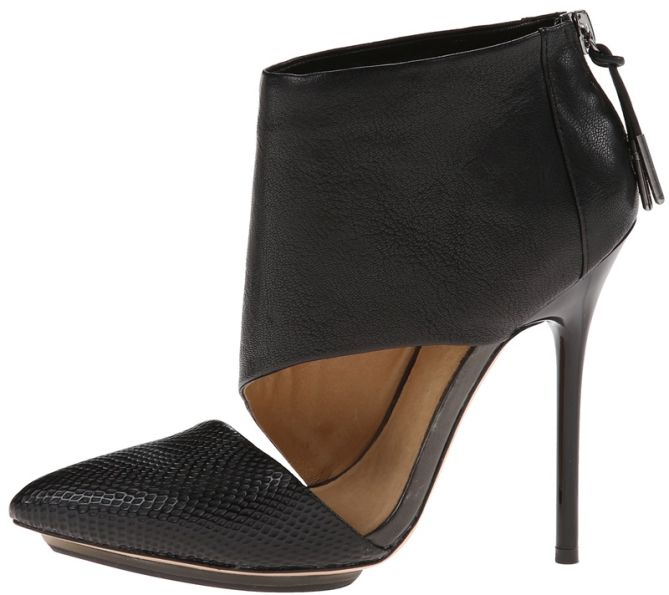 L.A.M.B. Theo Pumps, $235
For the ladies with expensive taste, you can try the Christian Louboutin Corsita instead. This pair features a lace-up design along the center of each shoe, pointy toes, cutouts on the vamps, and 4-inch-tall heels: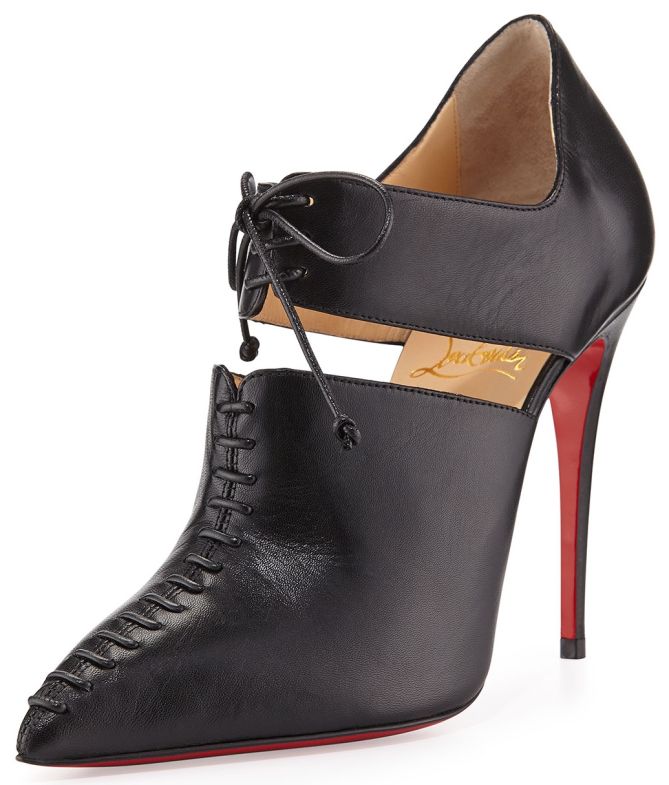 Christian Louboutin Corsita Booties, $1195