I don't think I've ever seen Kristen Stewart look genuinely happy 'til now. The Twilight star made an appearance on Live! With Kelly & Michael on Monday, and I must say, her aura was very different. She was smiling and she was very engaging in the conversation. It was like a thorn was taken off her back.
Could it because she's finally free of the stereotype many people have put her in because of Twilight? I don't know if Kristen is gay, and she hasn't officially come out yet, but I have a feeling she will any moment now.
Regardless of her sexuality, I think she's a very stunning young woman. Her off-duty style is a little too casual for my taste, but I always find myself admiring the looks she puts out for appearances, be it a TV guesting or a front row seat at a fashion show.
Kristen visited Kelly and Michael to promote her new movie with Julianne Moore, Still Alice. For the occasion, the brunette beauty  wore a sleeveless crop top by A.L.C. and a short beige skater skirt. Capping off her attire were a pair of leather strappy sandals, dark eye makeup, and a messy sideswept-styled bob.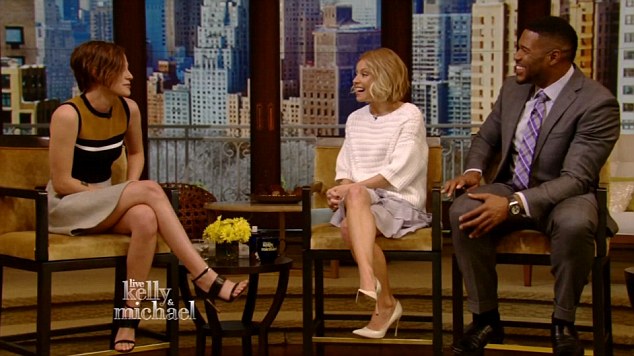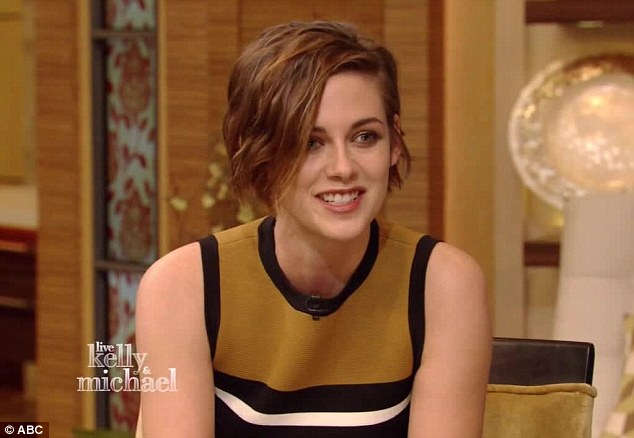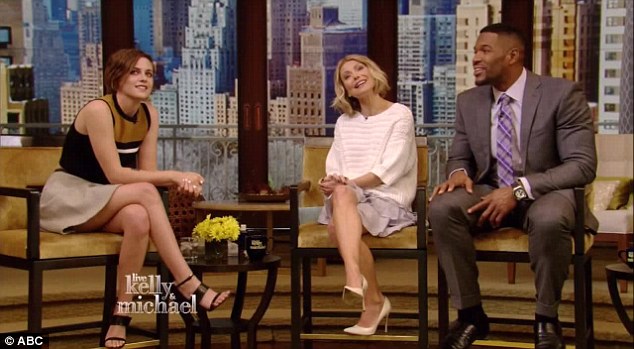 Kristen Stewart visits Live! With Kelly & Michael on January 25, 2015
She looks even more stunning when she smiles, don't you think?
I also like her outfit. It's simple, straightforward, and kind of mod. Finishing the ensemble with strappy sandals instead of closed-toe pumps was also a good move on her part. Doing so gave her a more updated look.
Kristen's sandals are reportedly by Barbara Bui. I couldn't find a decent product shot of the pair online so I can't officially confirm that information as of yet. However, below is another style from the designer that has a slightly similar silhouette. This one features fringes and four slim straps: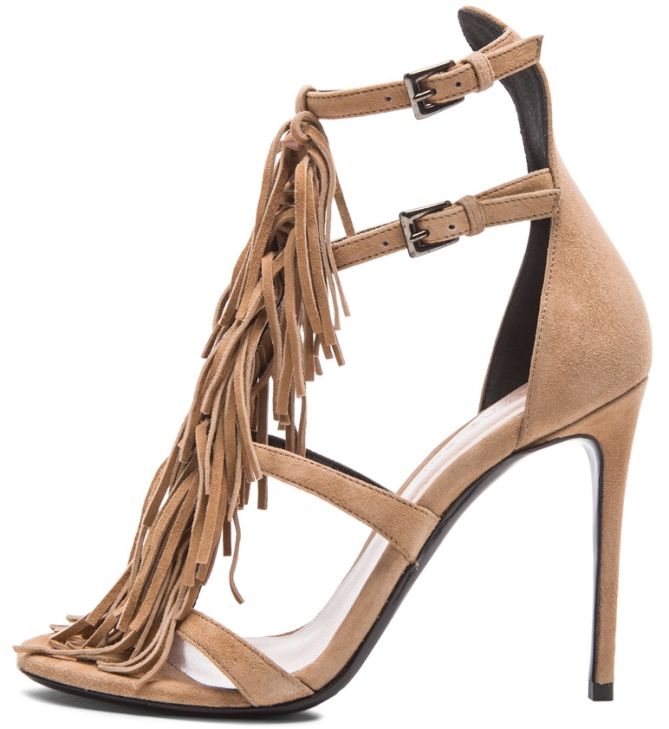 Barbara Bui Fringe Strappy Sandals, $945
Of course, you're free to consider other labels as well. Check out these options from Alexander McQueen and Versace. Both styles feature three straps just like Kristen's Barbara Bui sandals: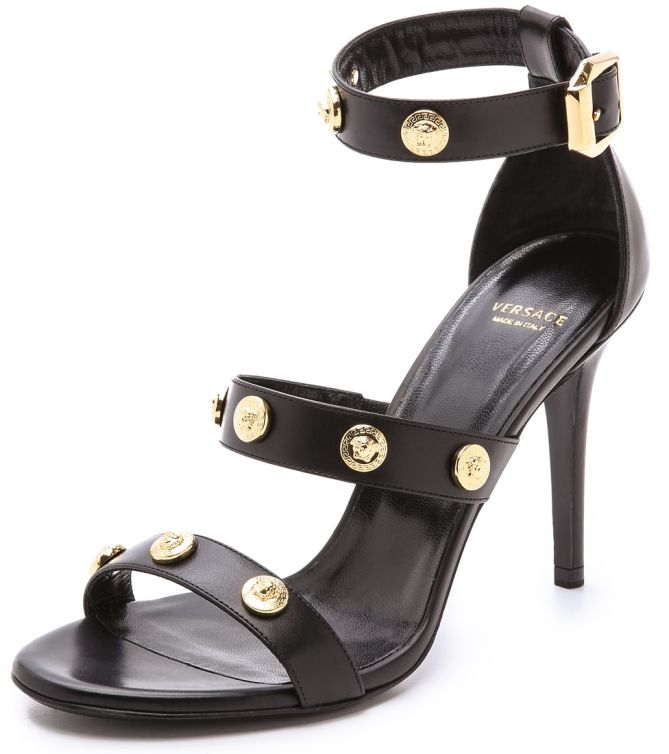 Versace Strappy Medallion Sandals, $830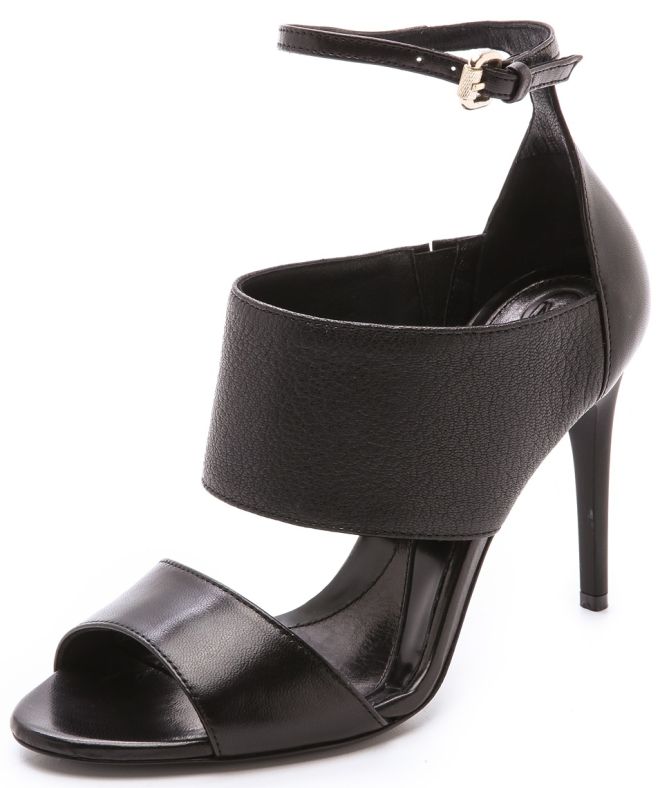 McQ Alexander McQueen Lily Sandals, $590