Uh-oh. Kristen Stewart just fell victim to the nip slip.
The actress suffered a wardrobe malfunction while presenting at the Hollywood Film Awards held at The Palladium in Hollywood on Friday. For the occasion, Kristen wore a white Chanel strapless dress that came with a beaded see-through crop top as an overlay. Sadly, the dress must have been loose on Kristen because it fell a few inches down as she presented on stage. She wasn't wearing any bra underneath so out came the nipples for all the world to see. I'm guessing it was a very embarrassing moment for her because her ex, Robert Pattinson, was also at the event.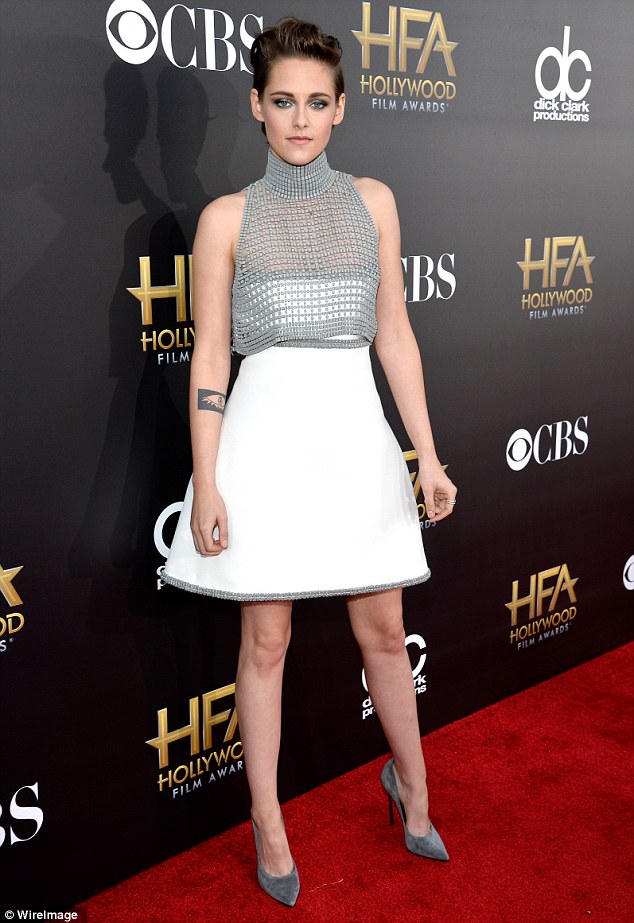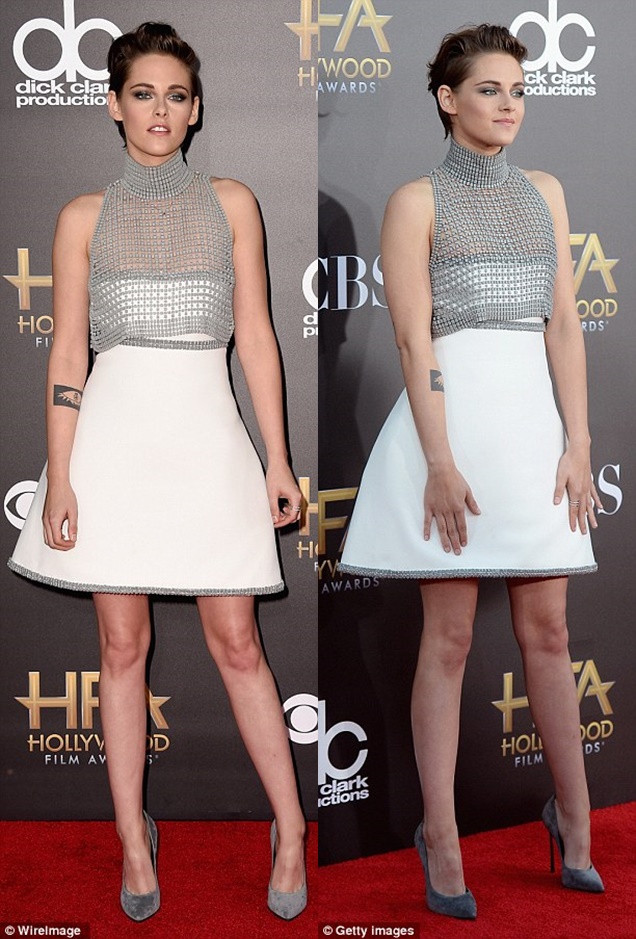 Kristen Stewart attends the 2014 Hollywood Film Awards held in Hollywood on November 14, 2014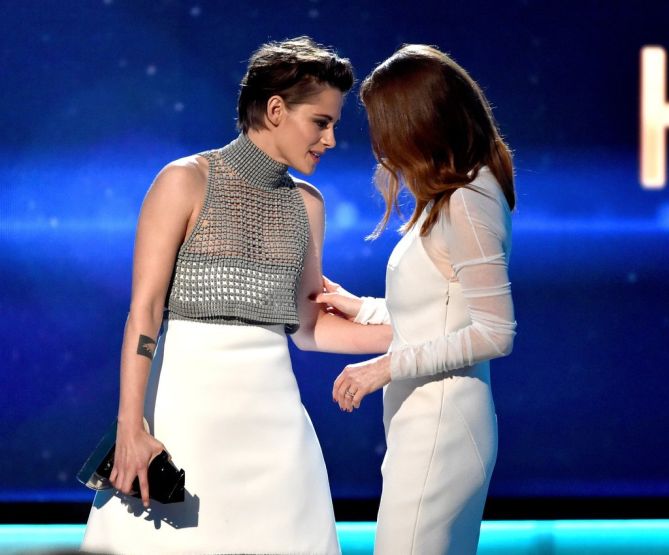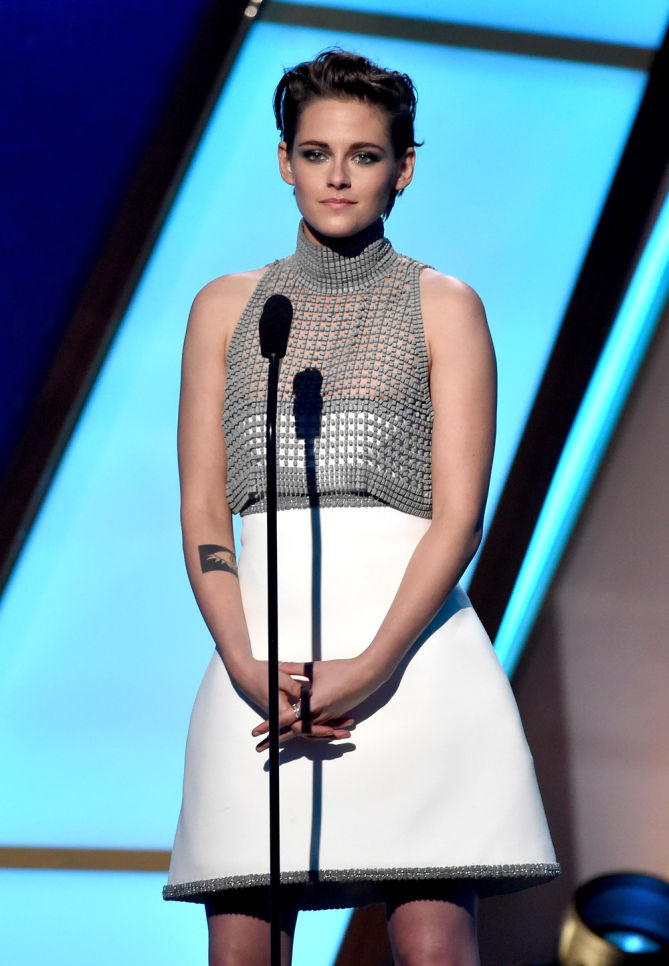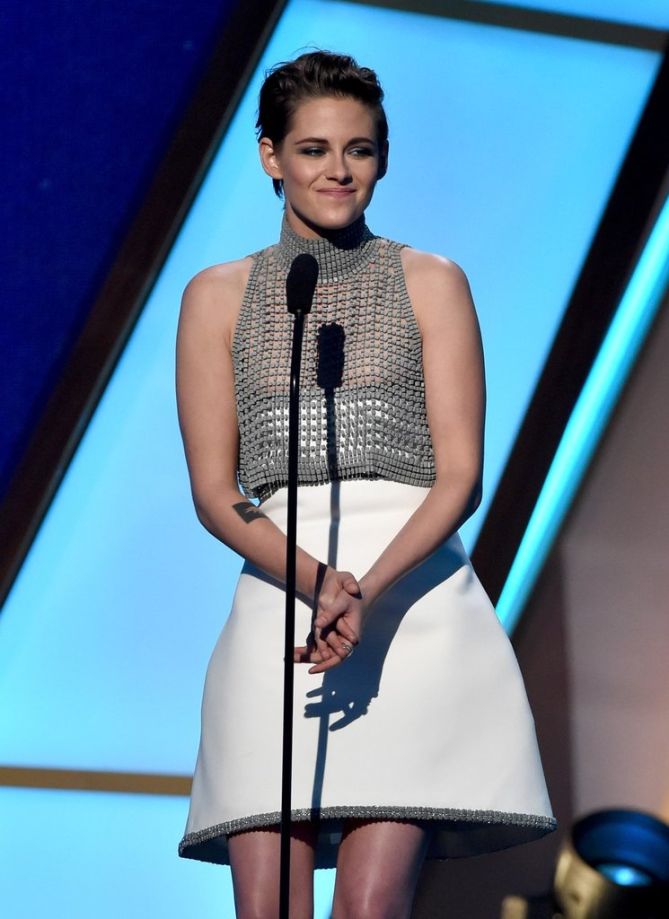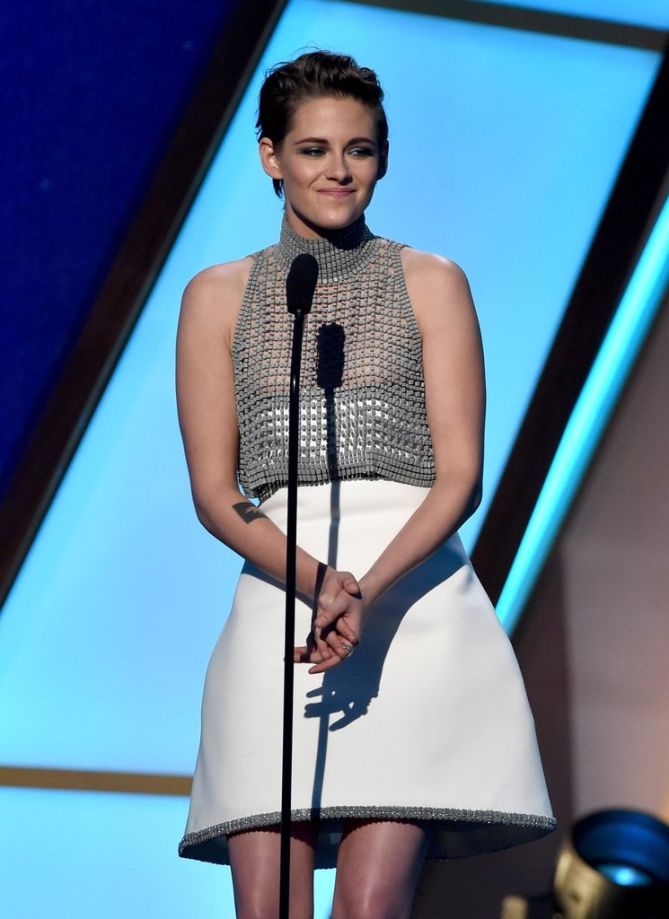 Kristen unintentionally exposes her nipples as she presents onstage
I'm sure she felt bad about the incident. But then again, she went topless for the movie, On The Road, so I guess this made no difference to her. I do love her dress, though. I think  it's very feminine and dainty. I also like how she teamed the piece with simple gray suede pumps.
If I'm not mistaken, Kristen's shoes are the "Blade" heel pumps from Casedei. This isn't the first time we've spotted the pair on a celeb. The last gal we saw wearing these shoes was Naya Rivera. She wore them last week, just right after she slammed Kim Kardashian for posing naked.
Below is a closer look at the Blade heel pumps from Casadei. I picked out fresh colors and prints that are holiday season appropriate. What's unique about these shoes are the heels. They're angular, slim, and very sharp — hence the name: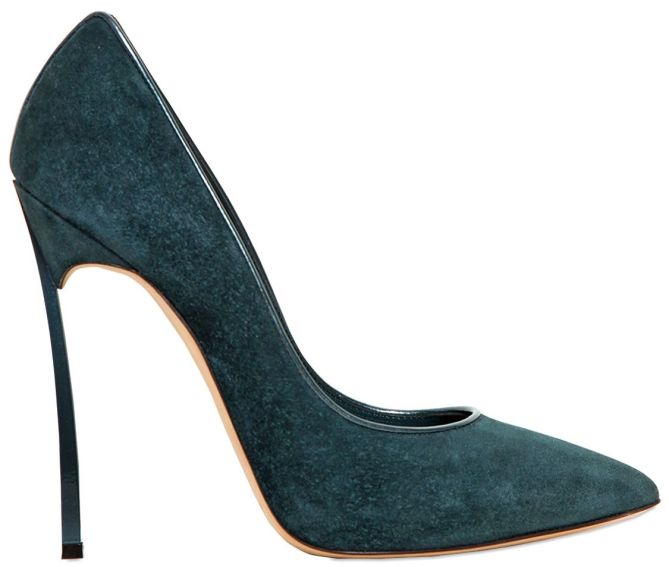 Casadei Blade Heel Pumps in Dark Green Suede, $740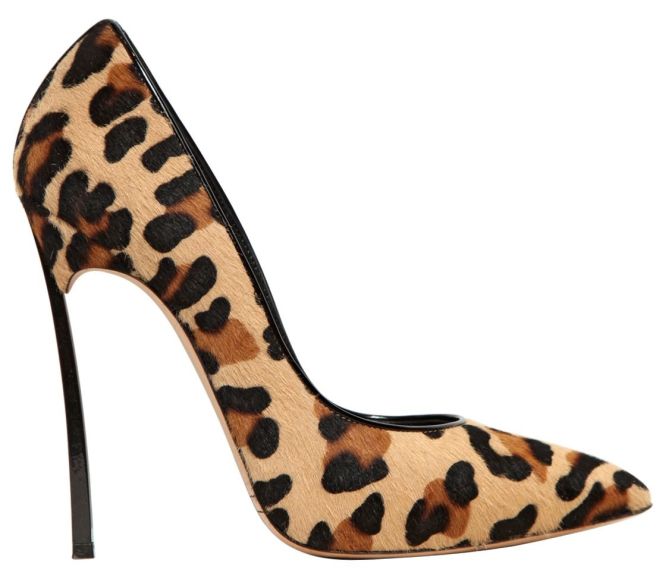 Casadei Blade Heel Pumps in Leopard Calfhair, $950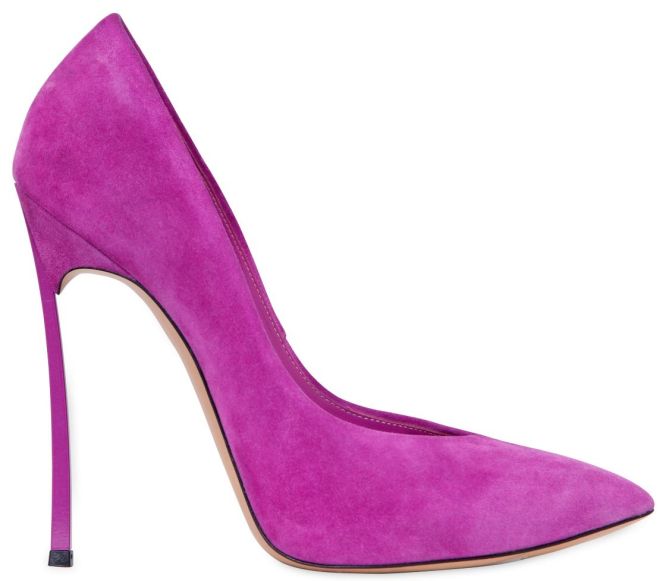 Casadei Blade Heel Pumps in Fuchsia Pink, $740
I actually tried looking for a knockoff. You know, a similar pair with the same type of heels but with a more pocket-friendly price tag. Sadly, I wasn't able to find one. However, these gold-heeled t-strap pumps from Sam Edelman show a bit of promise. The pair is currently on sale at $105, so it's worth checking out.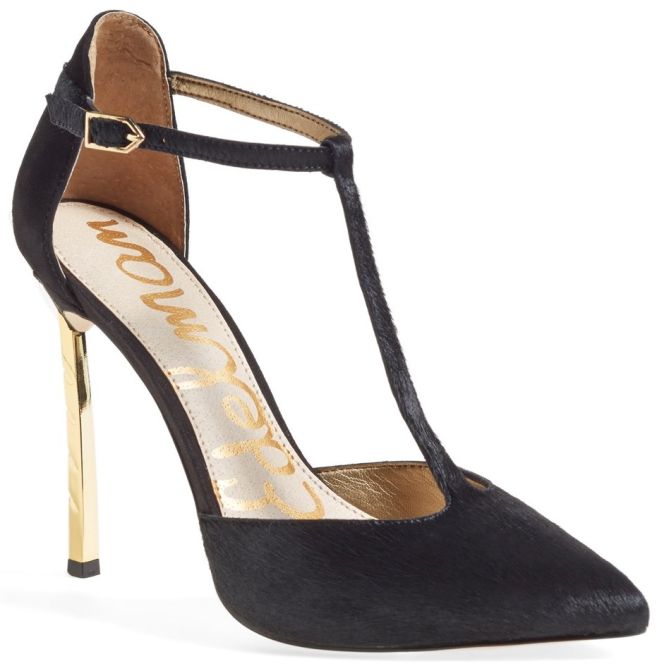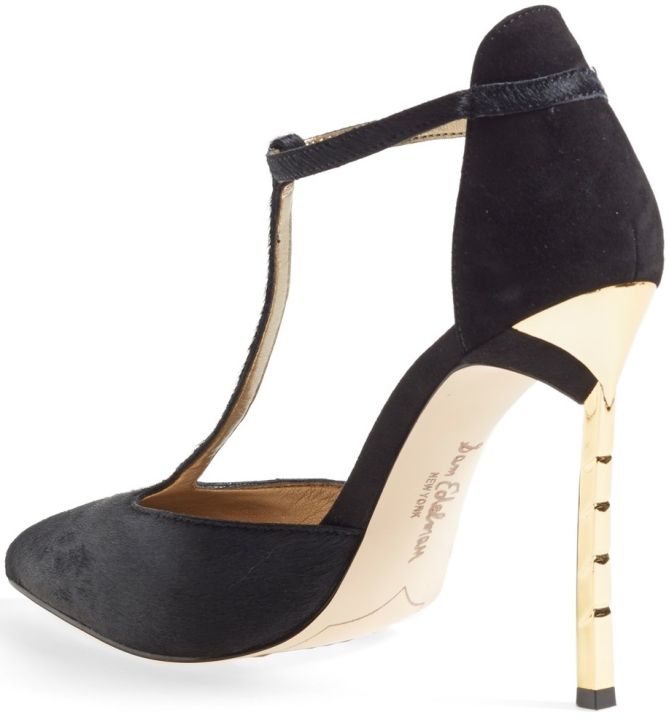 Sam Edelman Smithfield T-Strap Pumps, $105 (was $175)