Perhaps it's my taste for androgynous dressing, but I seriously found the look KStew wore yesterday super chic. No, she wasn't in a skintight or short outfit. In fact, she was decked in loose clothing; and the vibe she gave off was more boy-meets-boy than anything else — especially with the cropped hair.
She was spotted exiting her hotel in New York in the outfit, and she wore the same getup when she met up with Dakota for dinner. The ensemble consisted of a white shirt, some loose gray trousers folded up, and a black straight-cut blazer. Capping off the look were a pendant necklace, a "merceneries" blue cap – which was an unexpected add-on, and a pair of pointy black oxfords. Oh, and she had full makeup on. Not surprisingly, I found the whole mix stylish and worthy of two thumb up. Check out Kristen below then tell me if you can say the same: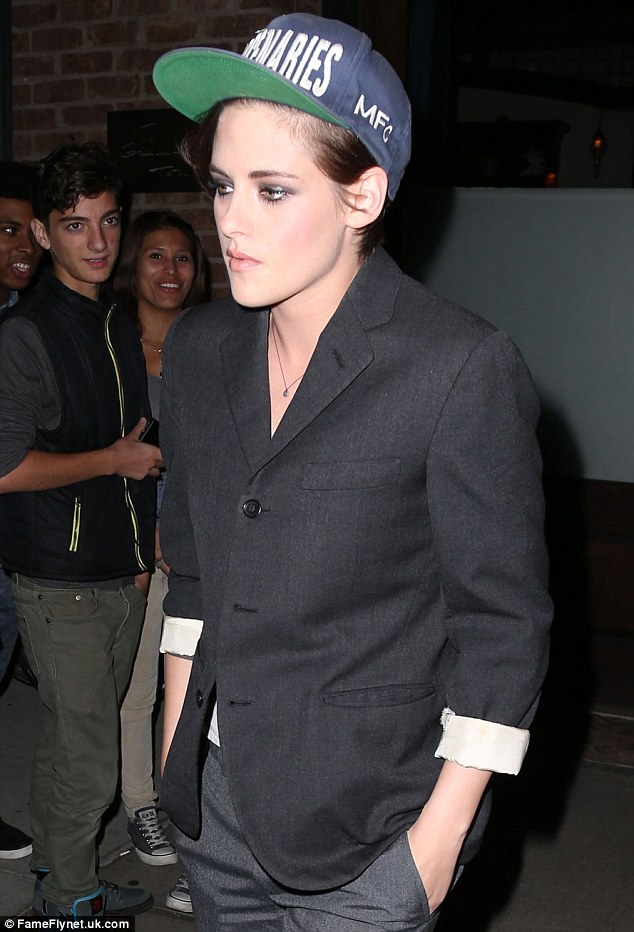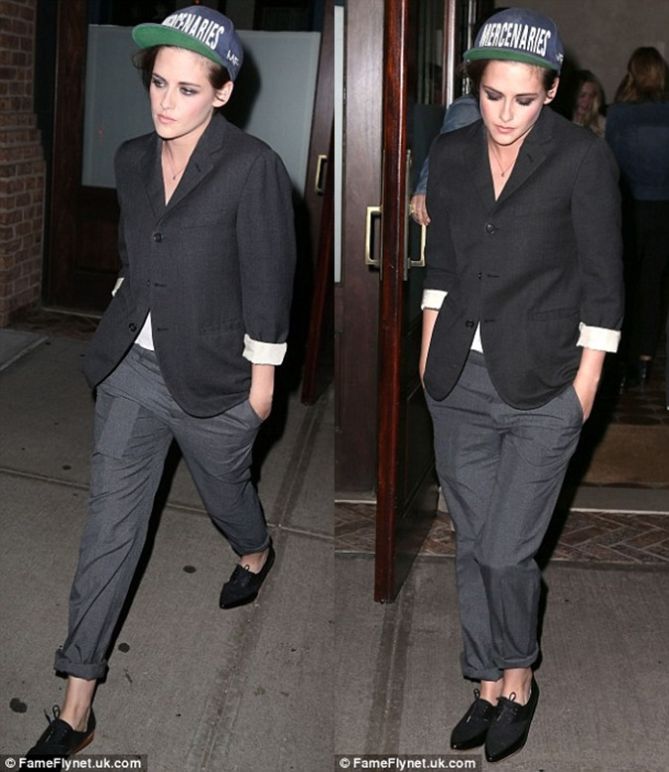 Kristen Stewart joins Dakota Fanning (not in the picture) for a night about town in New York City, October 7, 2014
First of all, that blue cap is a pleasant surprise, and I love the effect it's giving her outfit. Secondly, I think the juxtaposition between her fully made-up face (hence, very female) and her boyish attire is a fascinating contrast. And lastly, I'm a sucker for pointy lace-ups, and I think the way KStew styled her shoes is very spot-on, especially with those pretty lady ankles showing.
There are no details yet on Kristen's whole tomboy-chic attire, but I have a feeling her shoes are from Matt Bernson. They look very similar to the "Darby" lace-ups I found at Shopbop. The difference, of course, is in the color.  KStew's shoes are in black: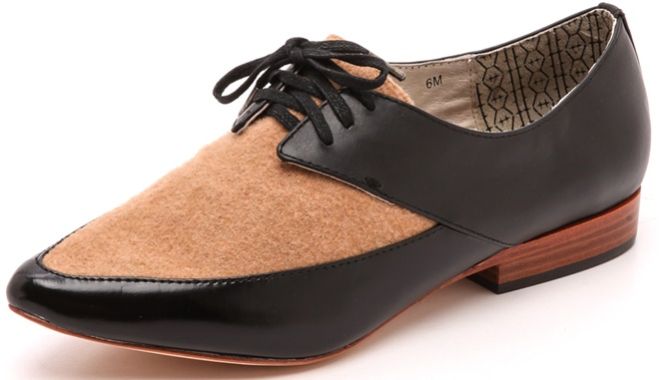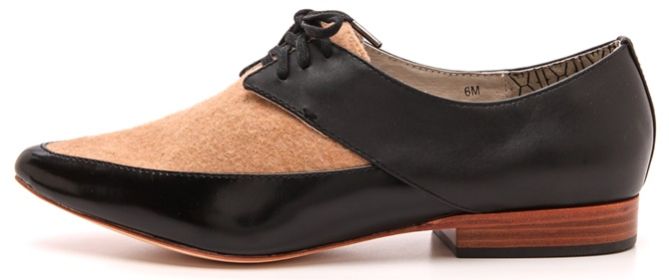 Matt Bernson Darby Lace Up Oxfords, $249
Do you think my hunch is right on target?
The beauty with these lace-ups is that they're not very expensive. A pair will set you back an attainable $249, which isn't so bad. That means you can actually own a pair without breaking the bank.
To steal Kristen's style, simply wear loose fit trousers with the hems folded up to expose your ankles, a white shirt, and a straight cut blazer. Don't forget to put on smoky eye makeup and top the whole mix with a cap.