Kristen Stewart took everyone's breath away when she appeared on the Tonight Show Starring Jimmy Fallon on Tuesday. The actress' striking features were enhanced by the olive green ensemble she wore for the occasion. The piece was figure-hugging and detailed with shiny silver beads along the sleeves and waist. Kristen complemented the getup with dark lip color, shaggy short locks, and a pair of silver strappy heels. It was a perfectly put-together attire using well-appointed pieces, and Kristen was simply flawless.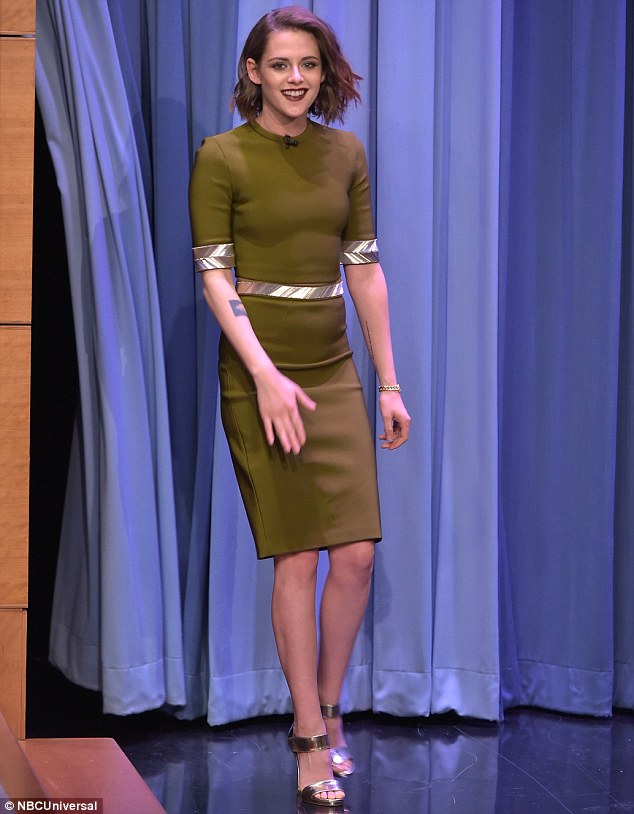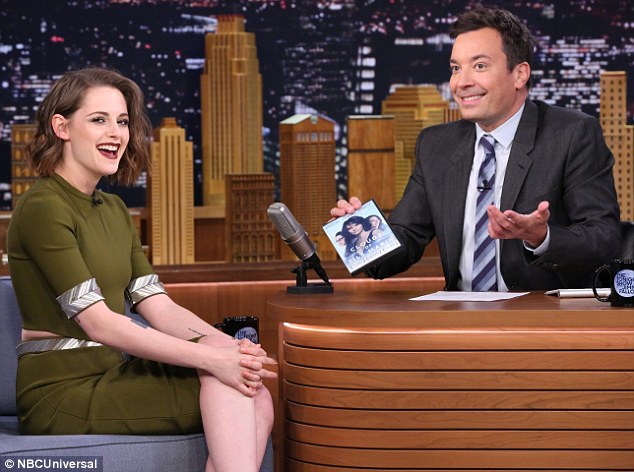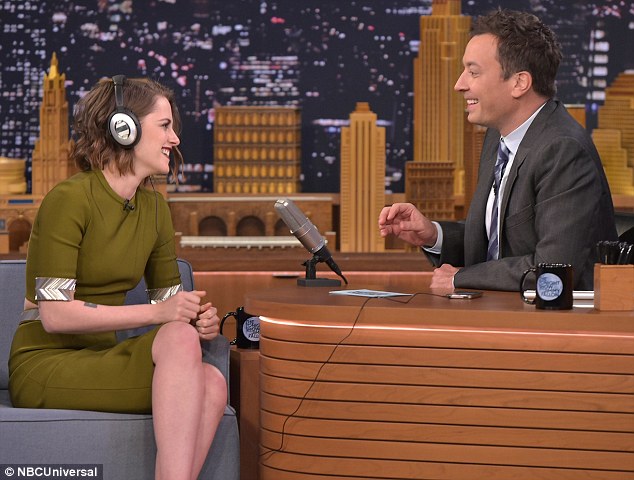 Kristen Stewart appears on The Tonight Show Starring Jimmy Fallon on January 5, 2015
Wow. She's looking better than ever! Would you agree?
I love the getup. It's vampy, sexy, sophisticated, and edgy. Even Jimmy looks quite taken with her in these photos, and you can understand why.
Kristen's top and skirt are from Mugler, but I don't have the deetz on her shoes yet. On a side note, they do remind me quite a bit of these sandals from Jimmy Choo. The silhouette is exactly the same, but with different materials. The heels on Kristen's pair look chunkier too: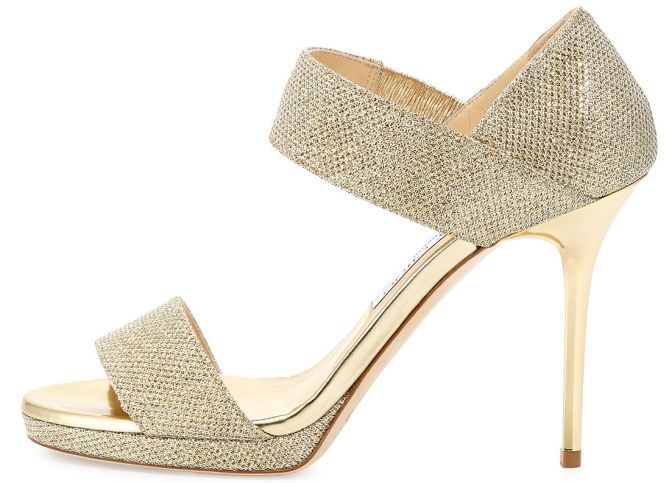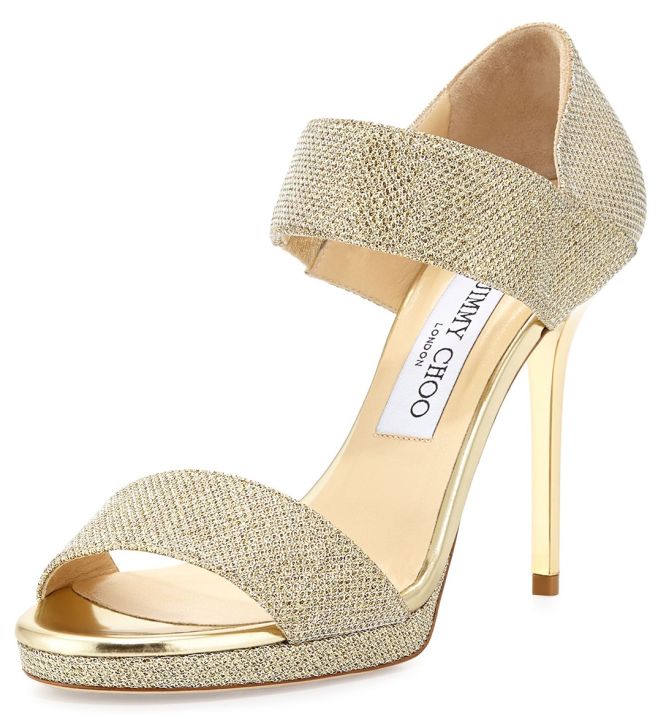 Jimmy Choo Alana Glitter Double Band Sandals, $795
If you fancy the simple and straightforward silhouette, you can grab the sandals online. Kristen's top and skirt are not available online, but you can steal her style using these super affordable separates from Leith. I love these matching pieces because they don't look cheap at all: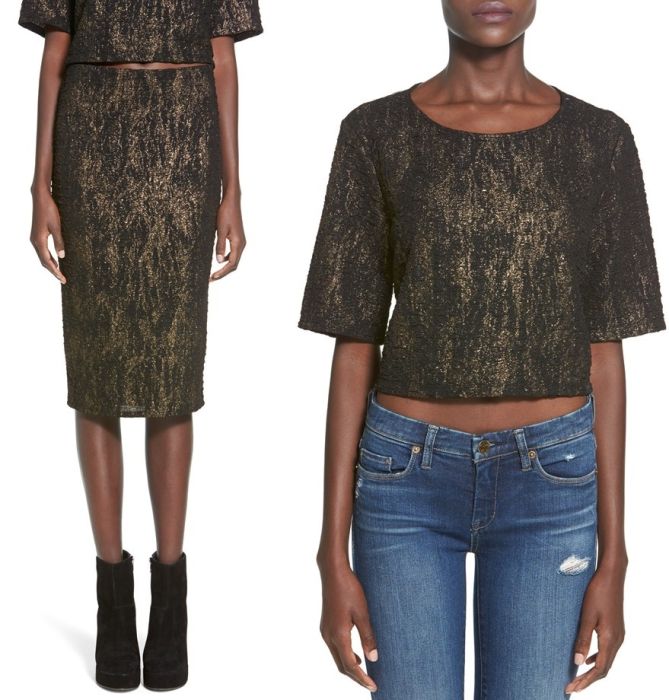 Leith Shimmer Crop Top, $24 (was $48) / Leith Shimmer Shimmer Pencil Skirt, $27 (was $54)