It looks like Kristen Stewart is taking style notes from "it" girls, Gigi Hadid and Kendall Jenner.  The young actress, who is currently busy shooting a movie with Jesse Eisenberg, stepped out in the oh-so popular Adidas Superstar 2 leather sneakers — the same pair spotted on Gigi and Kendall these past few months.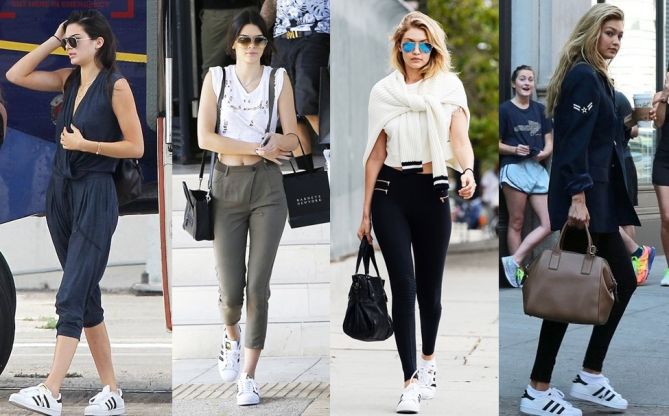 Kendall Jenner and Gigi Hadid in their Adidas Superstar leather sneakers
Of course, knowing Kristen's very laid-back style, one can't help but think that perhaps it's the other way around — with Gigi and Kendall following in Kristen's footsteps with their choice of footwear.
Kristen wore her Adidas sneakers while leaving Italy on Sunday after attending the Venice Film Festival. She used the pair with a white t-shirt, black skinny jeans, and a baseball cap. It was her usual casual getup, and while it was nothing fancy,  she looked alright, nonetheless.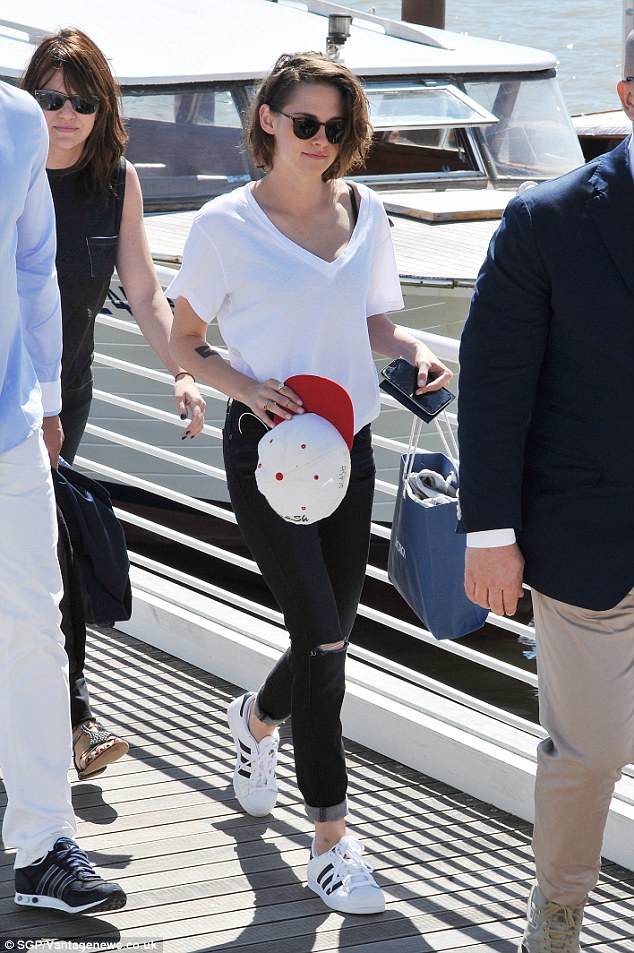 Kristen Stewart leaves Italy after attending the Venice Film Festival, September 6, 20₁5
On Tuesday, the Twilight star was seen wearing the sneakers again, most likely to stay comfortable while shooting scenes for hew new project with Woody Allen in New York City.
Kristen Stewart wears her Adidas sneakers while shooting scenes for a Woody Allen movie in New York City, September 8, 2015
How do you like Adidas' "it" sneakers? Do you fancy the bulky round-toe silhouette or do you prefer your sporty kicks slim a la Keds? Or would you simply rather grab a pair of Chucks instead?
I can't say I'm a fan, but I have no doubt they'll look good on long slender legs. It's not even going to matter if you're tall or short, because as long as your pins are slim and long, you're good to go. You can grab the Superstar 2 sneakers online. They retail at $75 and come in several colors. I recommend the classic white with black stripes. As for me, I think I'll stick to my leather Keds.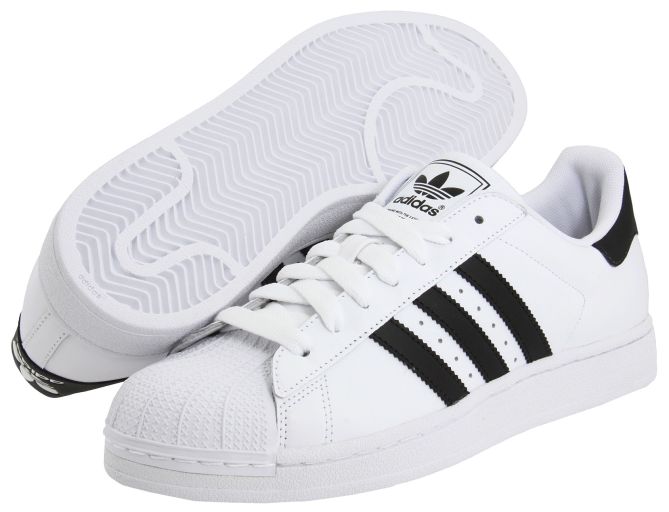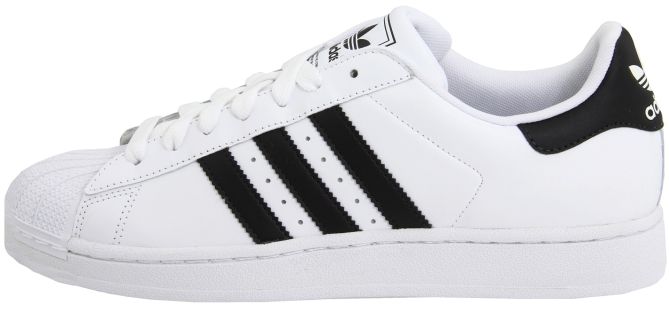 Adidas Superstar 2 Leather Sneakers in White/Black, $75