Kristen Bell showed how diverse she can be when it comes to entertaining people. In the recently concluded 2015 Film Independent Spirit Awards, Kristen was a able to pull it off and really did a good performance especially during the opening segment of the awards night when she and her co-host Fred Armisen did a skit on the movies included in the said awards. Kristen and Fred even made a fantastic musical number singing their own version of 'A Little Bit Country, A Little Bit Rock 'N Roll' which they just changed the words to 'I'm A Little Bit Indie, You're A Little Bit Studio.'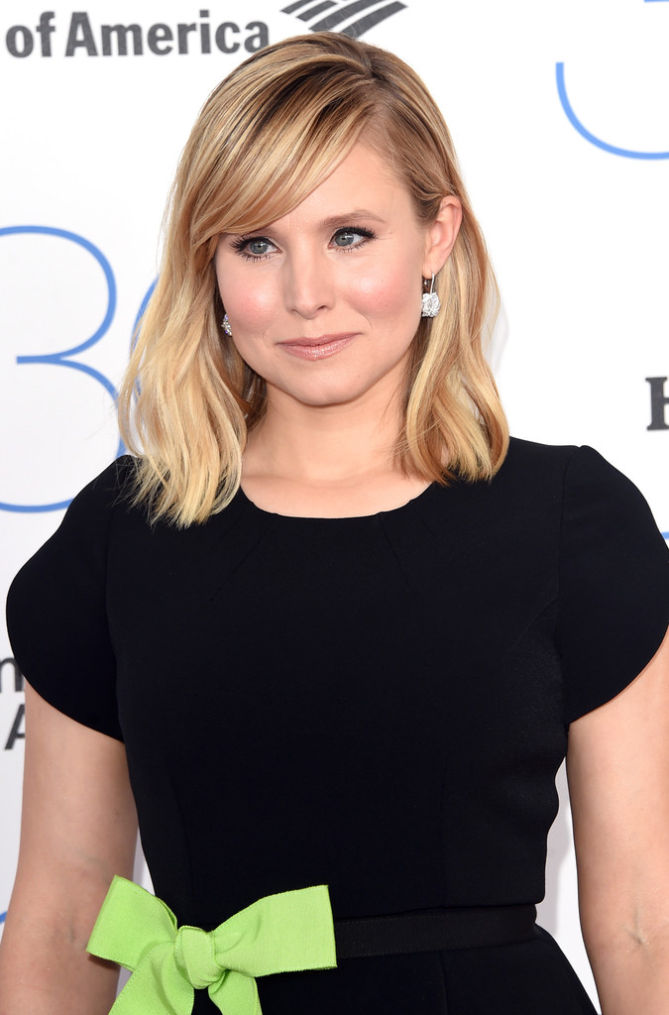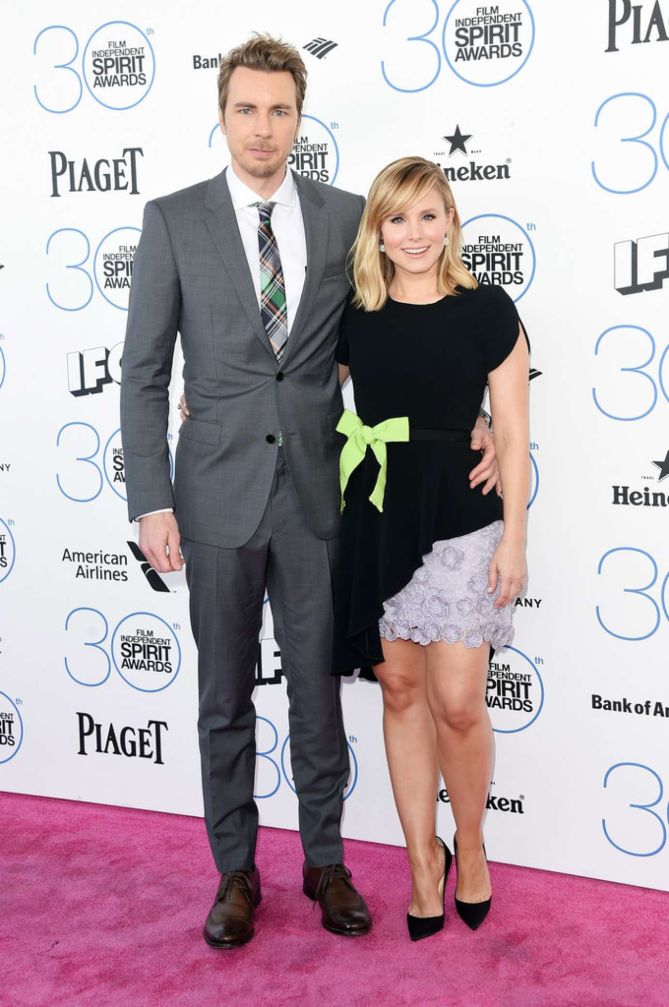 Aside from showcasing her hosting prowess that night, Kristen also caught the audience's attention with her bizarre ensemble that seemed to be three-quarters of one gown and a corner of another. But I'd say she really looked extra gorgeous that time. The actress wasn't able to grace the red carpet since she had to rehearse for her opening skit with Fred.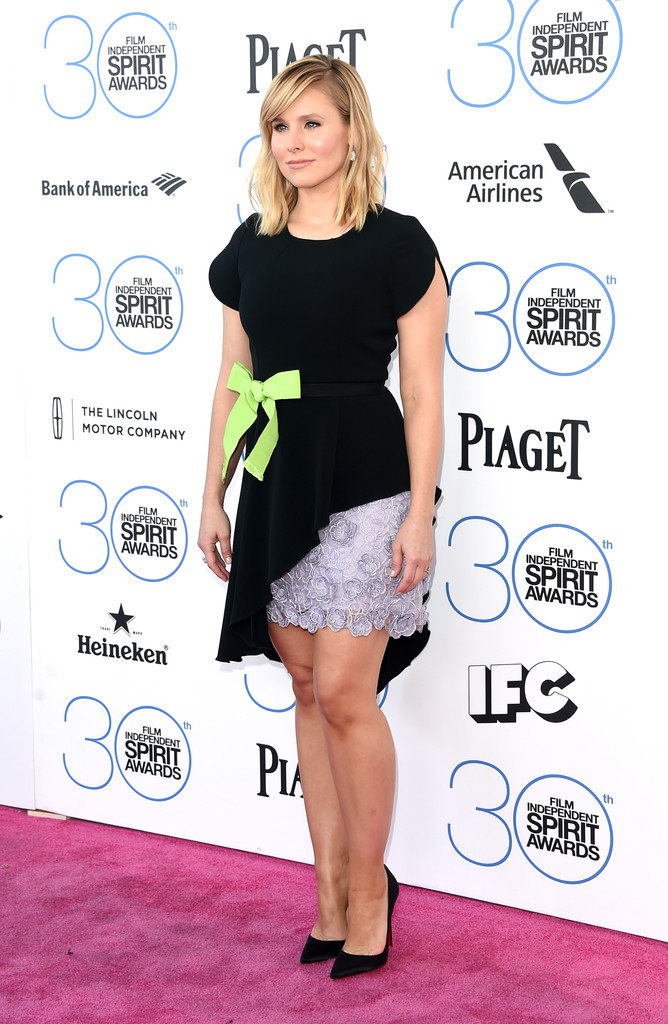 Kristen just recently gave birth to her second baby which she named Delta, which she admits is kind of a weird baby's name.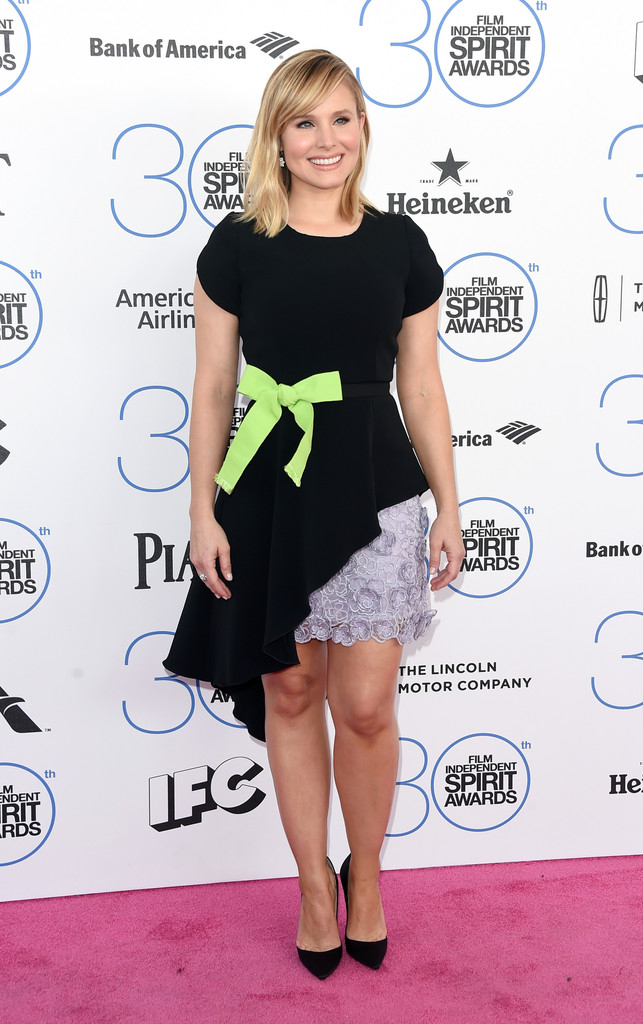 Aside from her quite bizarre dress, adding glam to Kristen look that night was her Christian Louboutin So Kate pumps which looked just perfect for her dress.