Kris Jenner took some time off her busy schedule and decided to baby sit her grandkids by bringing them to the Farmers' Market on Saturday. The fifty-something reality TV star looked geared for the duty by wearing an outfit that was casual, comfortable, and quite youthful. In fact, some would even say it was a little inappropriate for her age. The attire included ripped black skinny jeans, a classic white button down, and a pair of bright red high top sneakers.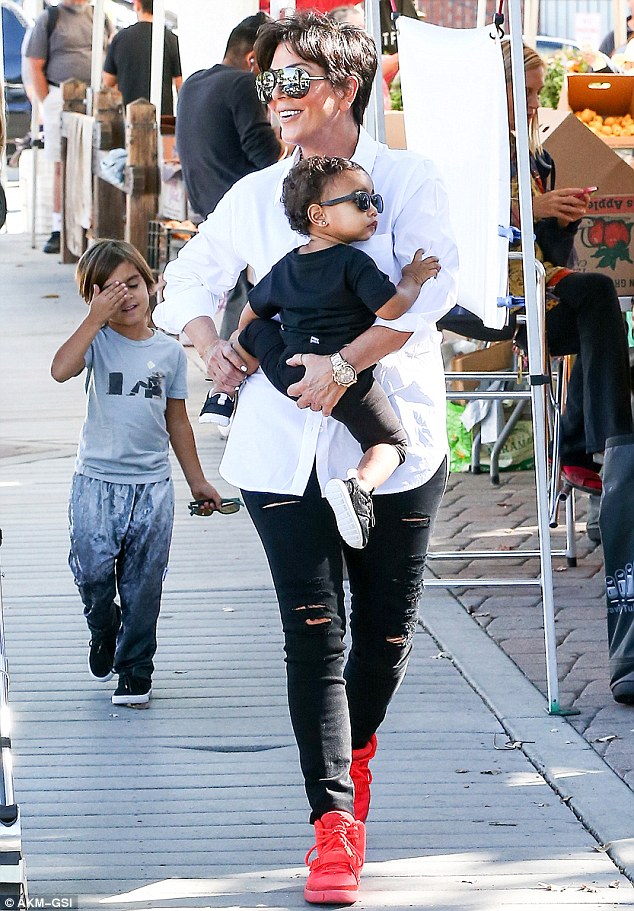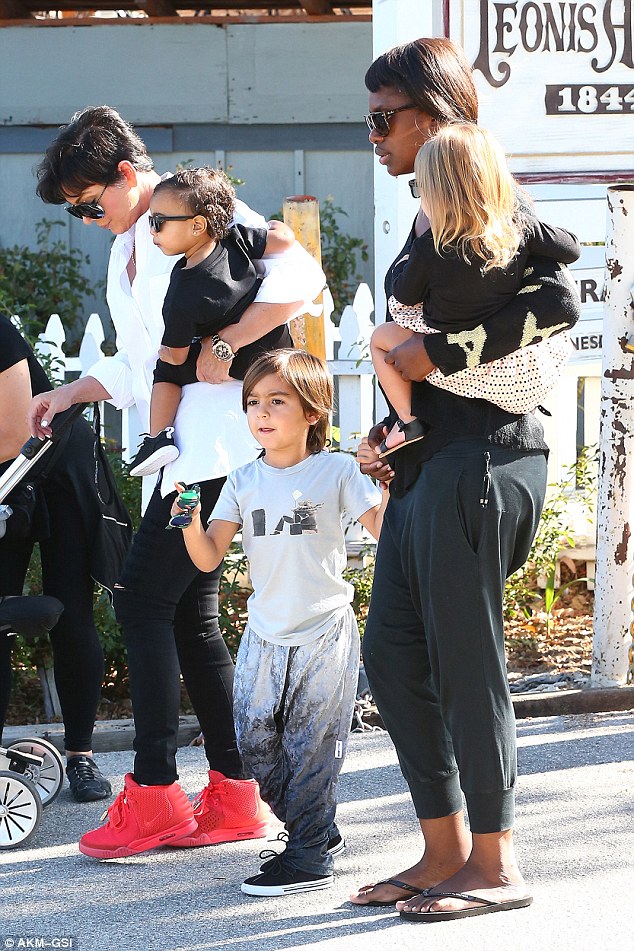 Kris Jenner takes her grandkids to the Farmers' Market in Calabasas on October 11, 2014
What do you think of Kris' latest street style? And more importantly, what do you think of her shoe choice?
She has been "feeling young at heart" since her divorce from Bruce, fashioning shorter hemlines, sexier clothes, and whatnot. And now, of course, she has chosen to wear ripped jeans and red high top sneakers — a mix you will usually find on a twenty-ish girl.
You know the combination doesn't look bad. I mean, those red sneakers look really nice. And the ripped jeans are cool. I can't say I like seeing both on her, but I'm not going to judge.
Kris' jeans are from Frame Denim. You can get a similar pair here.  These jeans are made of cotton-polyester-lycra mix and feature strategically placed shreds and holes for a dramatic look.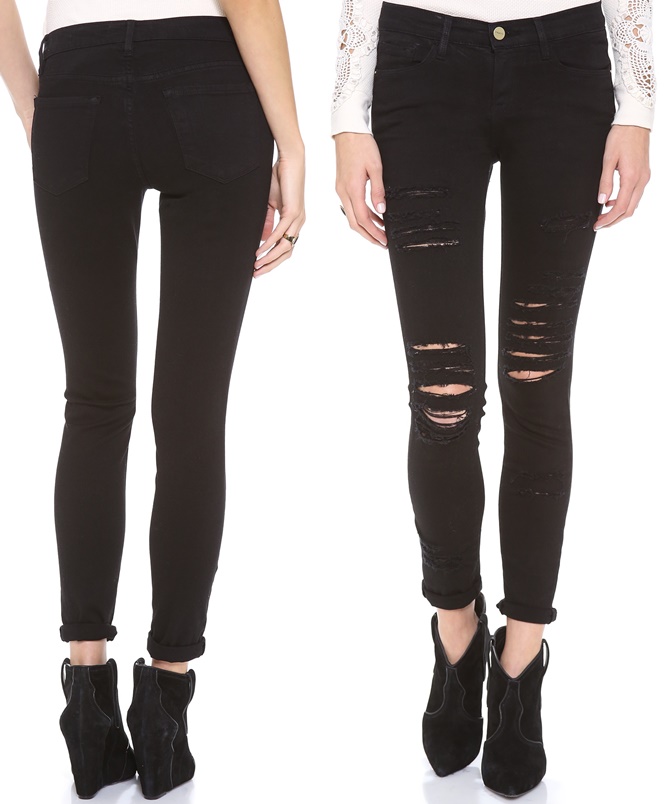 Frame Le Color Rip Skinny Jeans, $199
As for Kris' very attention-hungry sporty kicks, those I've yet to figure out. I tried locating them online but couldn't find anything. For those of you who fancy the pair, try these options from Giuseppe Zanotti and Converse instead, whichever will suit your budget: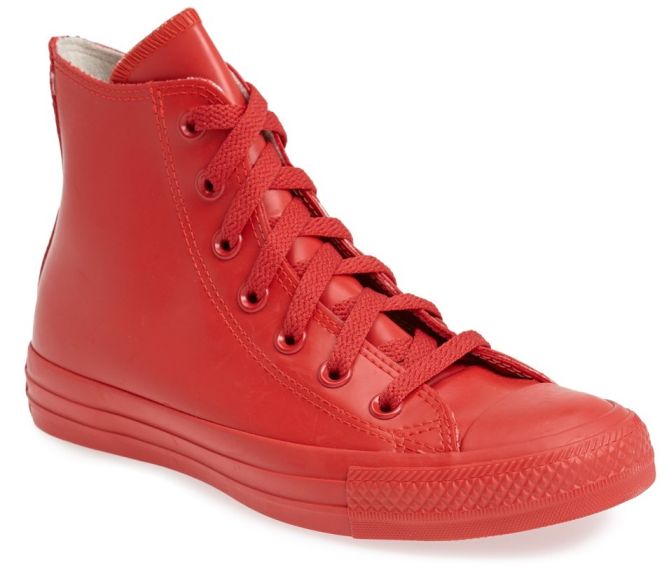 Converse Chuck Taylor All Star Waterproof Rubber Rain Sneakers, $65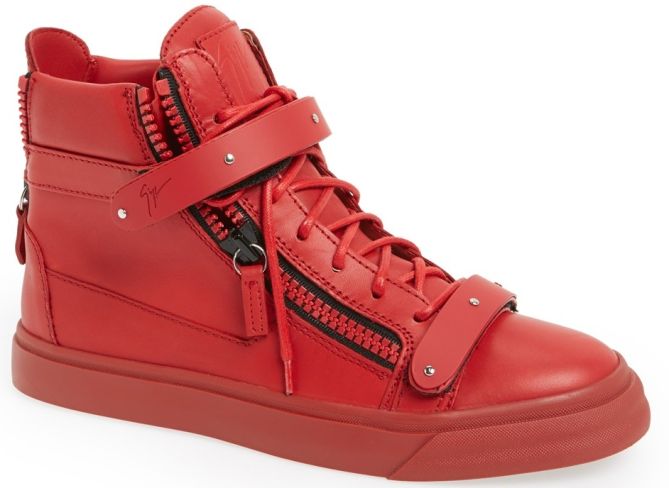 Giuseppe Zanotti High Top Sneakers, $870