And I actually thought they were going to get back together. Apparently not. It's official, ladies. Kris Jenner has finally filed for divorce from her husband of 22 years, Bruce Jenner.
After the announcement, Kris was spotted out and about in Paris with her most popular daughter of the moment, Kendall. The two were fashionably dressed, but it was Kris' outfit that took me by surprise.
For the outing, Kris channeled Scottish fashion by slipping into a white button down shirt and a red tartan skirt. She capped off the combo with a black tie, black hosiery, some dark eyewear, a black patent Chanel mini crossbody, and the shiniest pair of knee-high boots I've seen this week. I honestly didn't know what to think of the outfit. On one hand, she didn't look so bad, but on the other, I felt like it wasn't age appropriate. Plus it felt very costume-y due to the high-shine elements.
Kendall, on the other hand, was very on point in her fur vest and maxi dress. She teamed the mix with a Celine Nano bag and a pair of ankle boots with cutouts at the heels.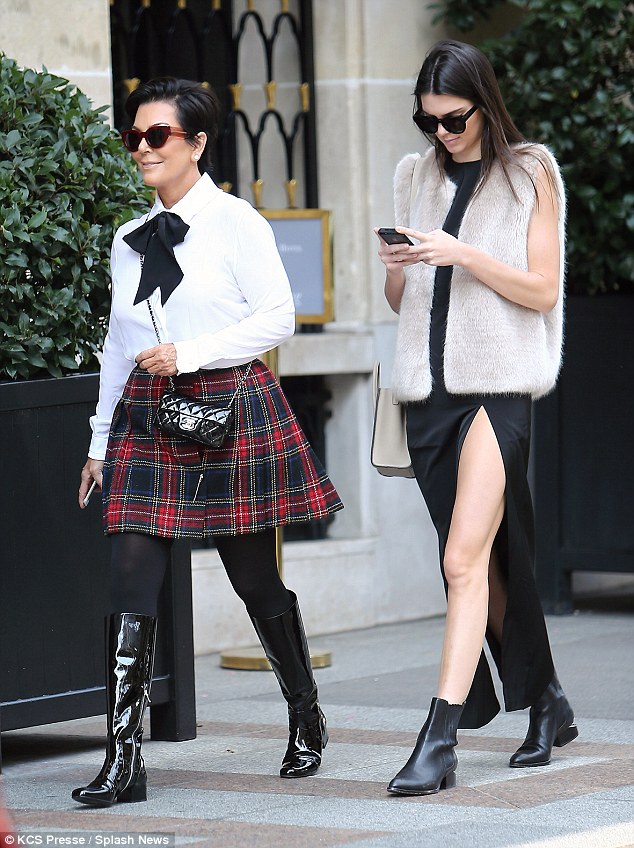 Kris and Kendall Jenner  out and about in Paris for Paris Fashion Week, September 24, 2014
Why do I feel like Kris is trying to keep up with her ultra stylish daughter?
But then again, we can also see this the other way. For someone who has had six children, Kris still looks really good. And kudos to her (I guess?), for making an effort to stay on-trend. Would you agree?
For those of you who like Kris' tartan-on-patent attire, feel free to steal the look. You don't need to be a genius in order to copy it. Her boots appear to be from Saint Laurent — a pair that retails at a hefty $1495. But you don't need to buy something so expensive either. There are a lot of patent boots for sale online or in stores that cost much less.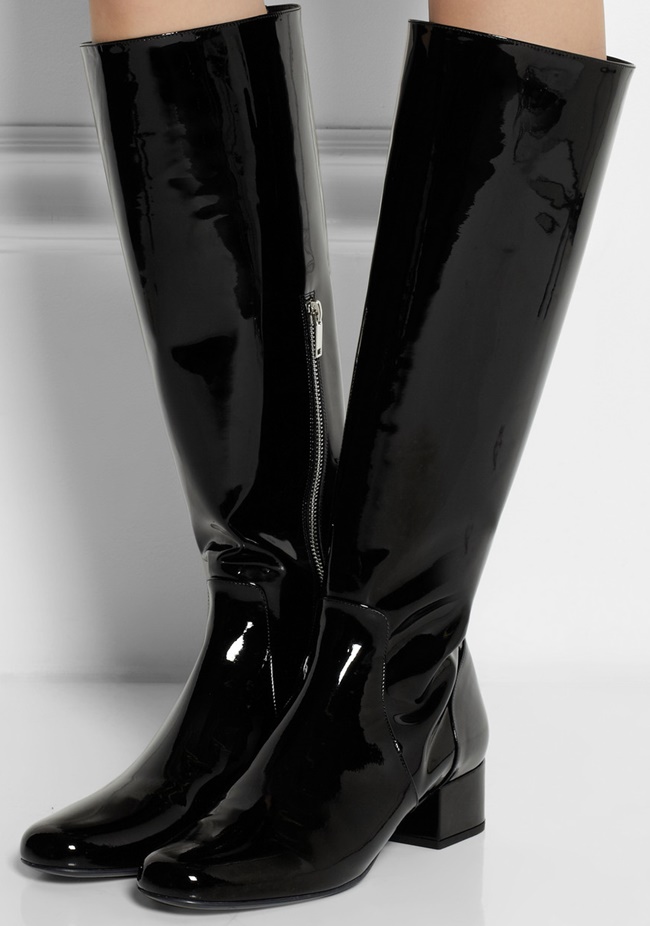 Saint Laurent Patent Leather Knee Boots, $1495
For the gals who love Kendall's getup, you can score her faux fur vest at Topshop. It retails at a can-afford price of $125. Kendall's boots, on the other hand, are from Alexander Wang. They're called the "Anouck", and they feature 6.5-inch-tall shafts with stitched paneling at the sides. A pair of Anouck boots will set you back $620.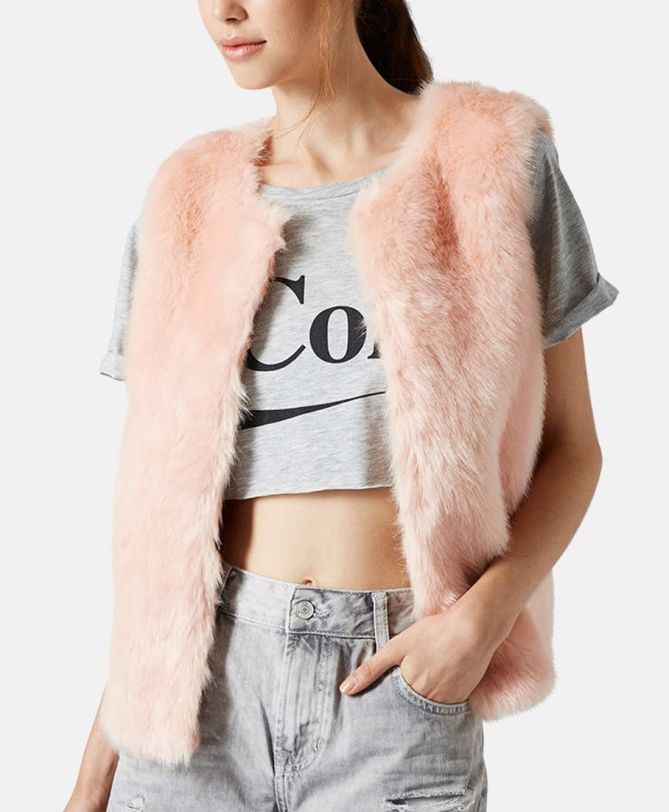 Topshop Gilet Faux Fur Vest, $125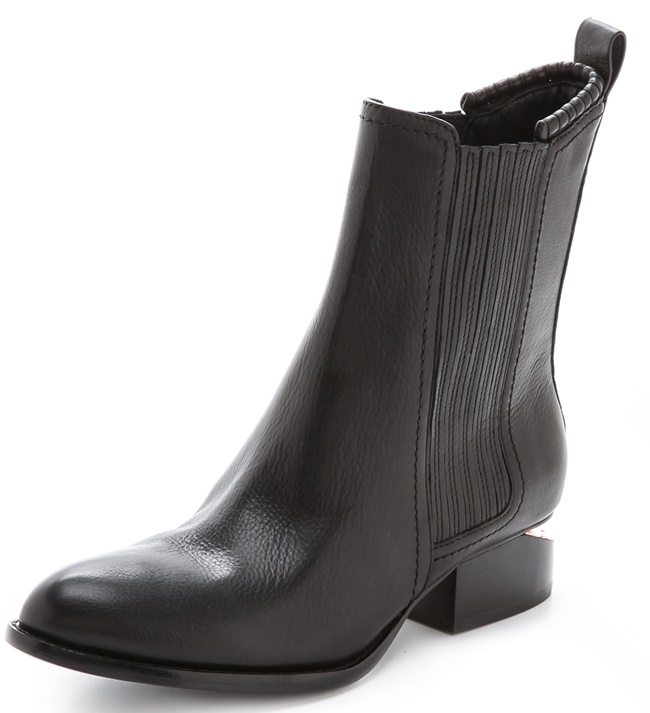 Alexander Wang Anouck Boots, $620