Kris Jenner attended the Tommy Hilfiger event at Poppy club in West Hollywood last week with her boyfriend Corey Gamble.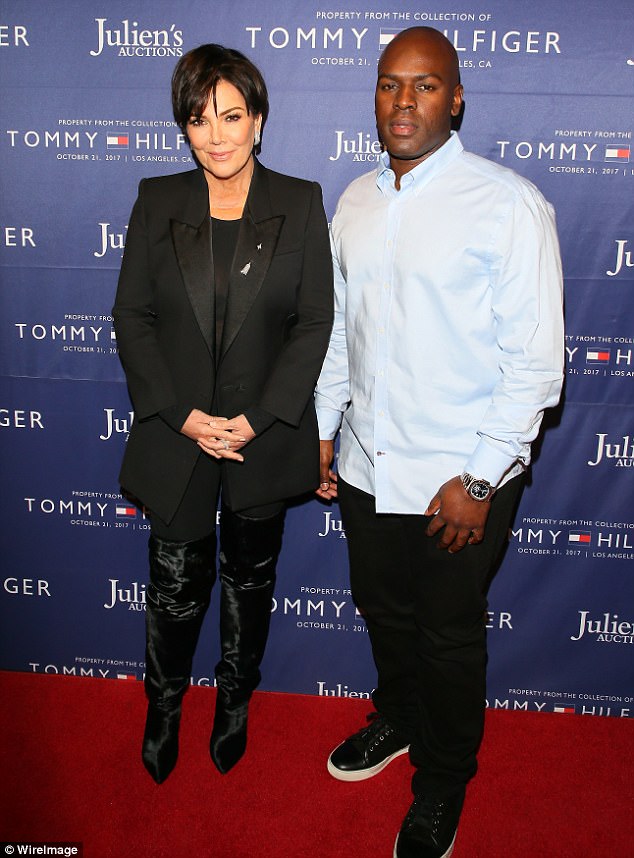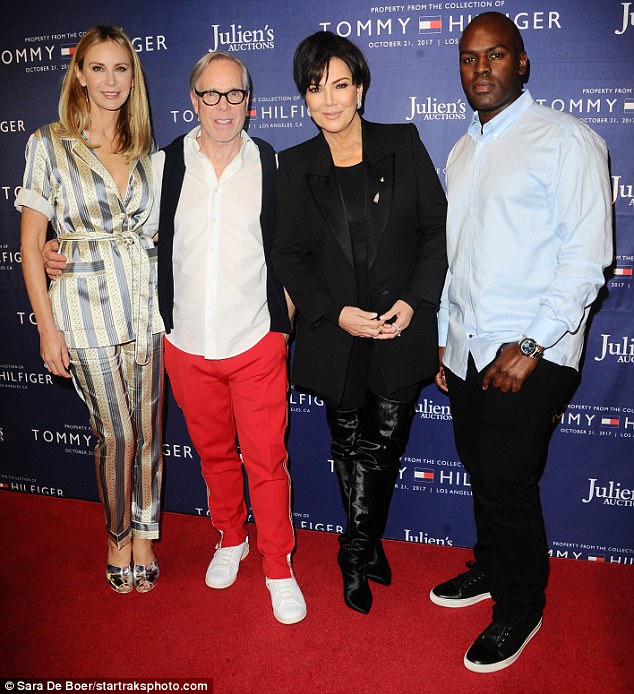 People said that they broke up but it's not true seeing that they were happily together at this event. Kris was really stylish as always, she is 61 years old but she knows really well what to wear in an event like this one. She showed off her beautiful figure in black skintight leggings and a scoop neckline top. She had her glossy dark hair in her trademark tousled crop and also had mascara and nude lipstick to evaluate her face. She also decided to add some important details like decadent diamond drop earrings and a dazzling brooch. Her black total look was finished with a pair of amazing velvet boots. They were over-the-knee boots by Saint Laurent. They looked really comfy with an important heel. They are really beautiful but they are also really expensive. The over the knee boots are a must have in every wardrobe so this is the best time of the year to grab your own pair. There are some good alternatives that are cheaper.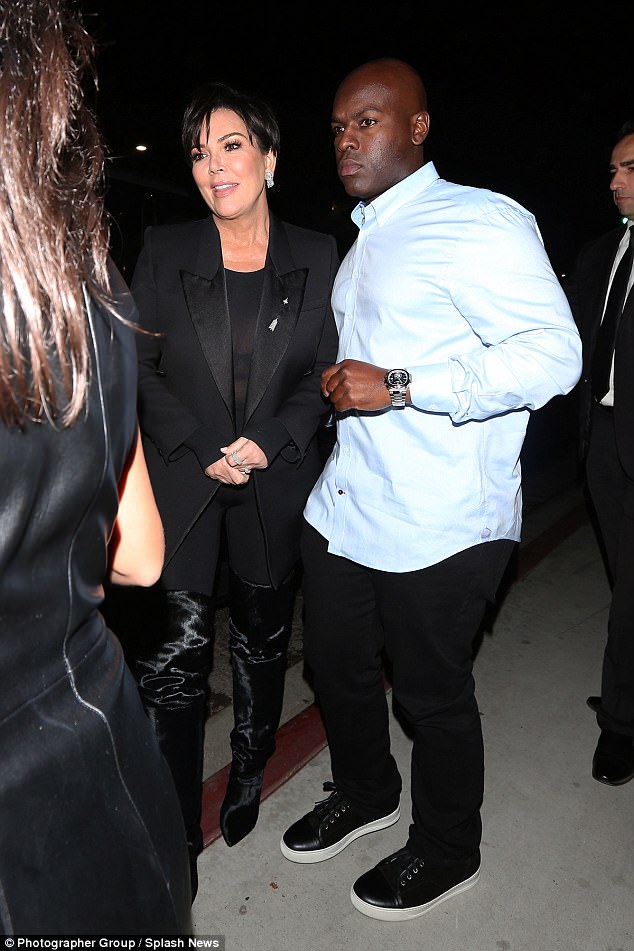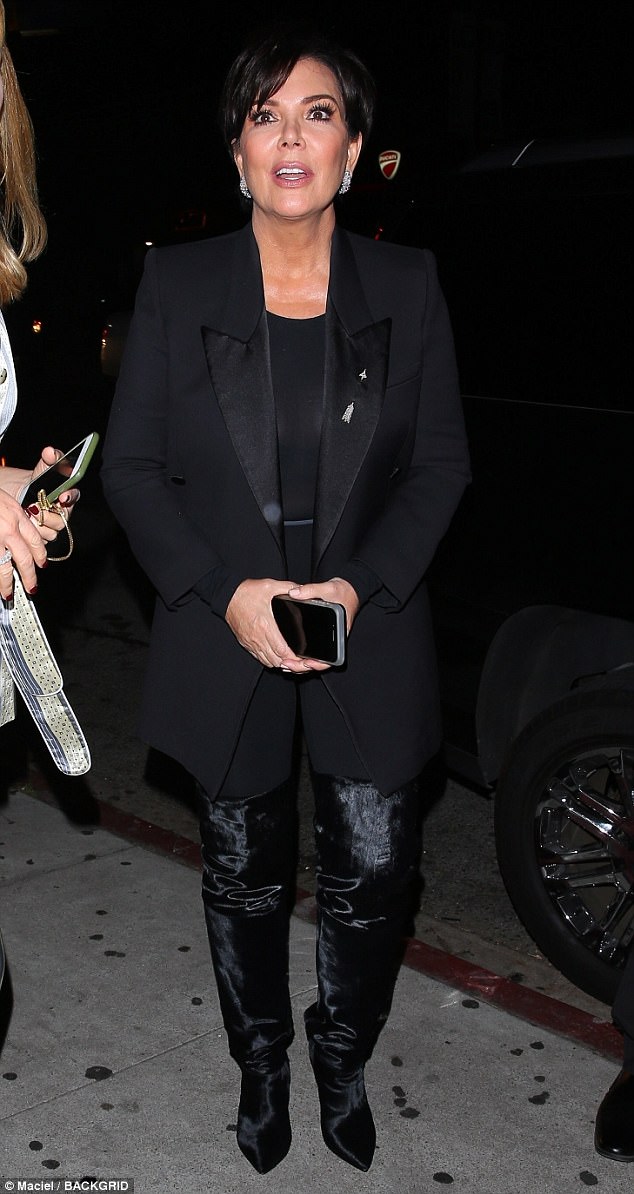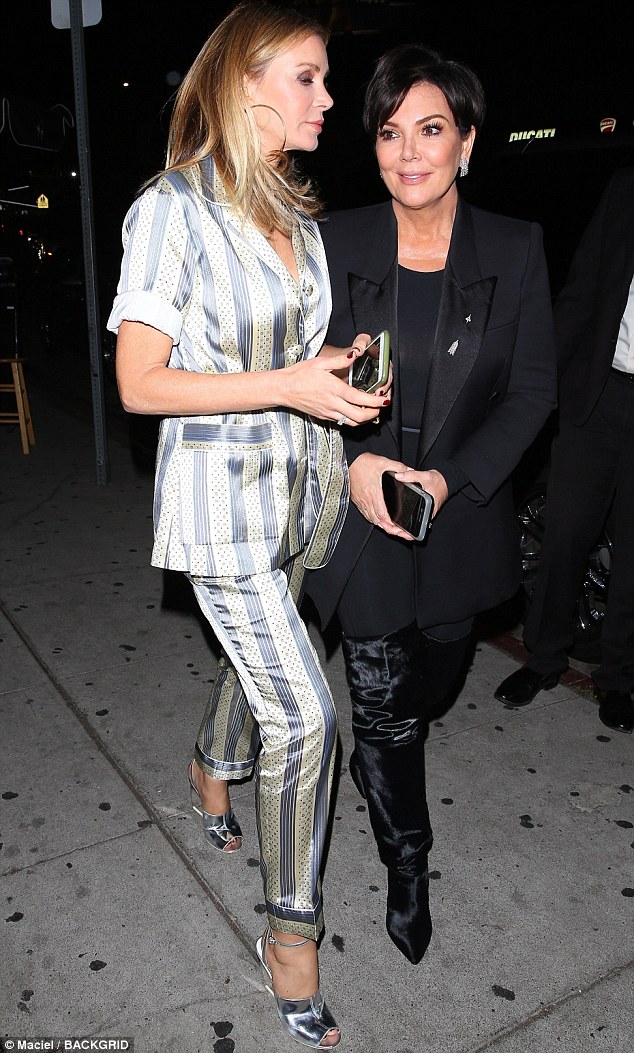 Her partner Corey had a very casual look. He had a white shirt and black chinos that matched with black leather trainers. Rumors said that Kris had dumped Corey because he was taken up too much of her precious time. And it was added that she only wanted to focus on her family and business. But this is not true! Kris started dating her boyfriend in November 2014 after her breakup with Bruce.
Let's copy Kris' look-