Can you run in your high heels?
Kris Jenner can. The matriarch of the Kardashian-Jenner clan was spotted jogging in her cage sandals before entering a studio to make an appearance on Hollywood Today Live on Tuesday. She wore the shoes with a skintight black dress and complemented the outfit with stacks of precious arm party, as well as diamond earrings.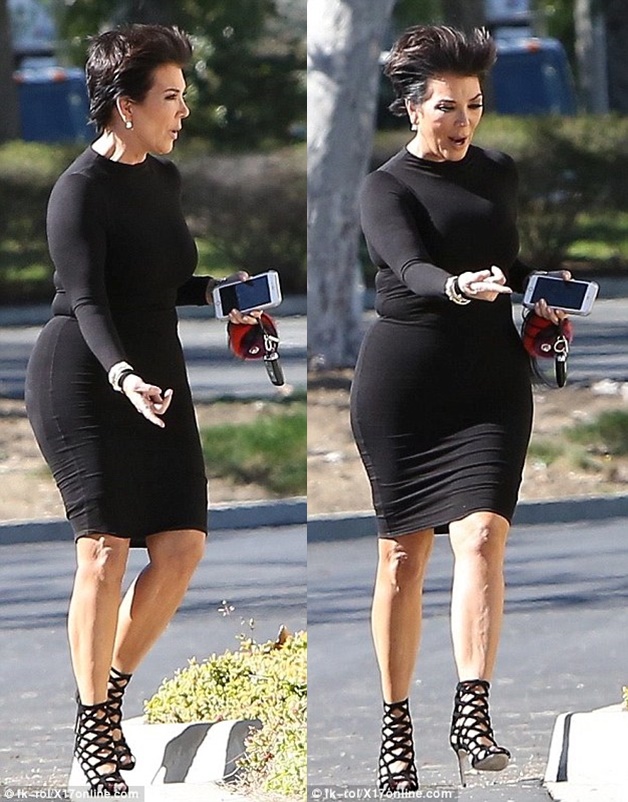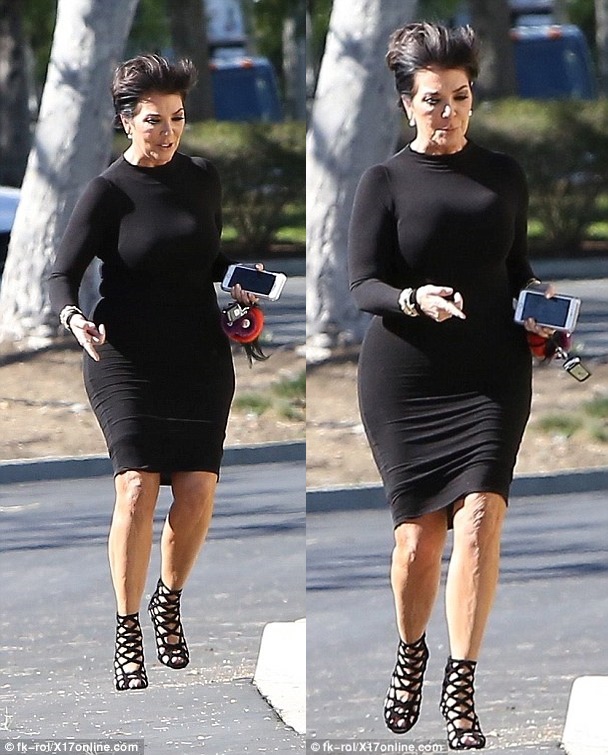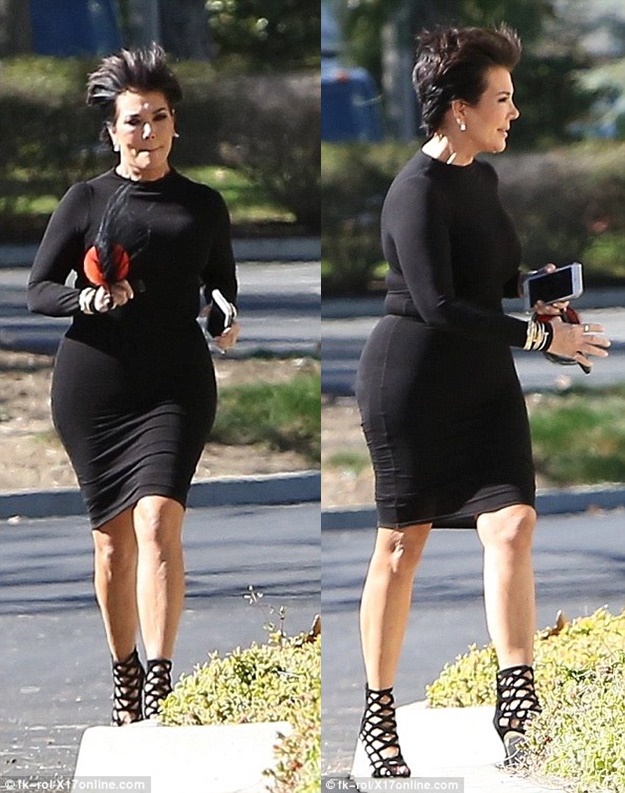 Kris Jenner spotted running in her cage sandals before entering a studio to make her appearance on TV on January 26, 2016
I can't help but wonder what made her run in her heels. Was she trying to avoid something? Or perhaps she was running late?….
That said, I think Kris looks gorgeous in that black dress. The cut is sexy, but with the long sleeves, knee-length hemline, and high neckline, it's just appropriate for her age. I also like how she finished the outfit with catchy cage sandals. It definitely gave the outfit a lot of drama.
Speaking of which, while I couldn't find any details on the pair (yet), Kris' fancy shoes look very similar to the Manolo Blahnik Vagibuzip sandals I found over at Barneys. Check 'em out below: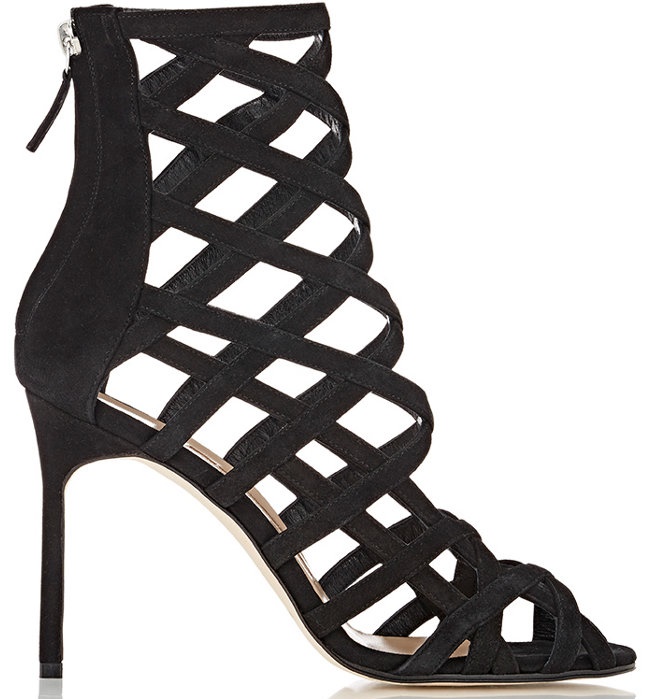 Manolo  Blahnik Vagibuzip Cage Sandals, $1245
What do you think ladies? Is my hunch on target or no?
The Vagibuzip sandals feature a very strappy cage silhouette, ankle-tall shafts, and suede-covered 4-inch tall heels. They're fierce and sexy. The only drawback is the price. They retail at a whopping $1245.