Bruce Jenner is reportedly dating Kris' close friend, Ronda Kamihira. But the matriarch sure didn't look too bothered by the news when she was spotted heading into Saks Fifth Avenue in Beverly Hills on Friday. In fact, she was all smiles as she stepped into the store in a little black dress that flaunted her legs. The LBD was cut really short and sweet, and it came detailed with colorful feathers at the cuffs and collar. She teamed the piece with fierce lace-up booties and even a bolder handbag that was decorated with fur.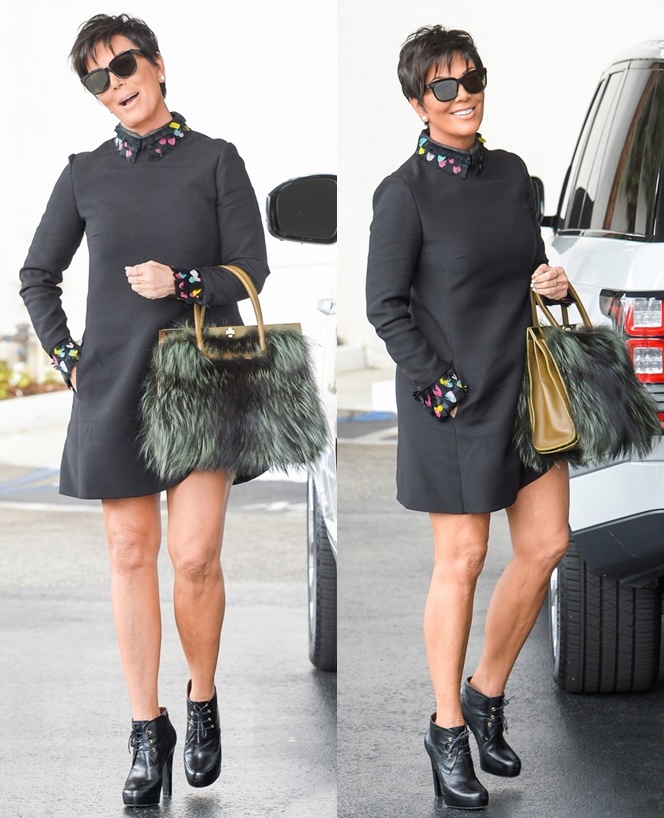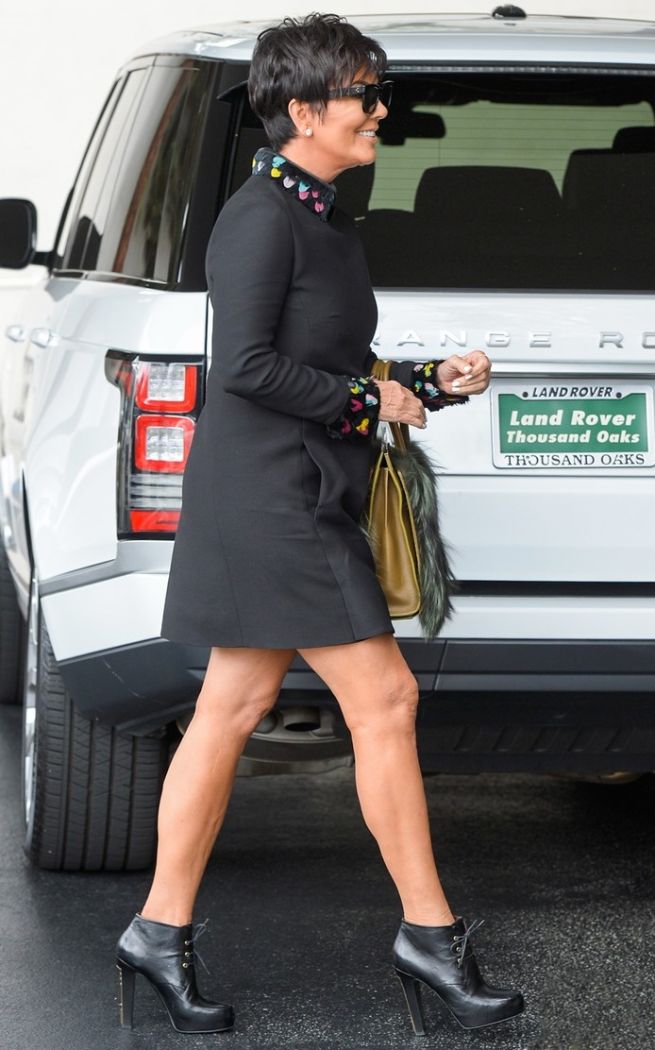 Kris Jenner heads into Sask Fifth Avenue in Beverly Hills for a session of retail therapy on October 17, 2014
You can't deny it. Kris is lookin' good these days. There's an aura of youthfulness about her that is hard to ignore. It's like she has found a renewed zest for life, or more particularly, fashion.
I have to admit, while I find the hemline of her dress a tad short for her age, I love the whole outfit she put together here. It's fierce. Her fringed dress is really unique. Accessorizing it with another statement-making extra, such as a fur bag, was a bold move on her part, but I think it paid off.
Lastly, I like how she capped off the mix with a pair of simple booties that came detailed with a dash of twist. Those lace-ups look classic from the front, but check out how they look from the back: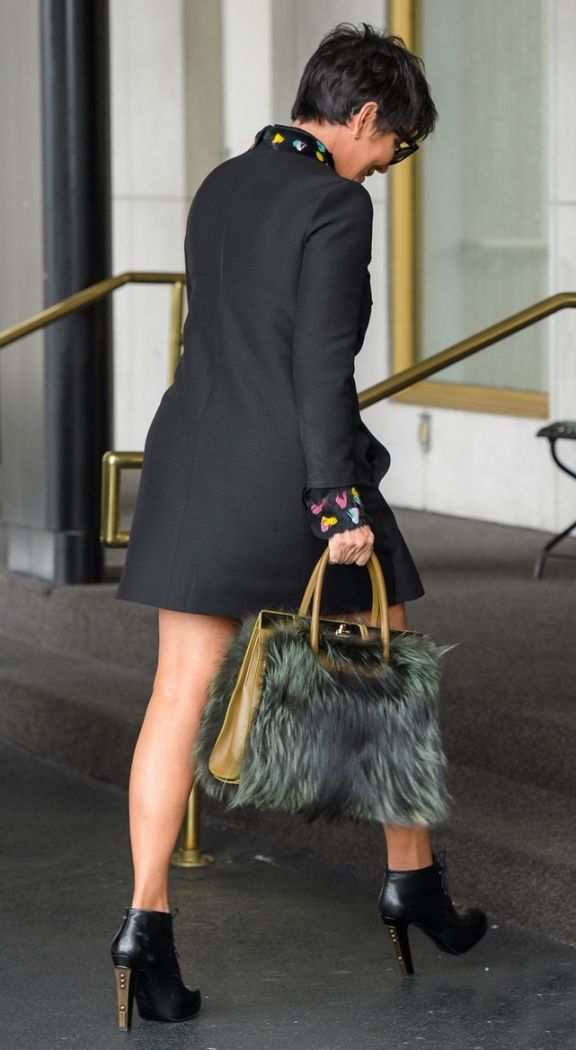 Back view of  Kris' booties
The heels feature metal add-ons. Cool, right?!
I tried looking for information on them online, but couldn't find any. However, her dress is reportedly from Valentino (you can buy it here), while her bag is from a label called Dee Ocleppo.
For those who fancy Kris' metal-heeled boots, I thought I'd provide these alternatives instead. The pair from Pierre Balmain is more polished and sophisticated, but I actually prefer the boots from Topshop. What about you?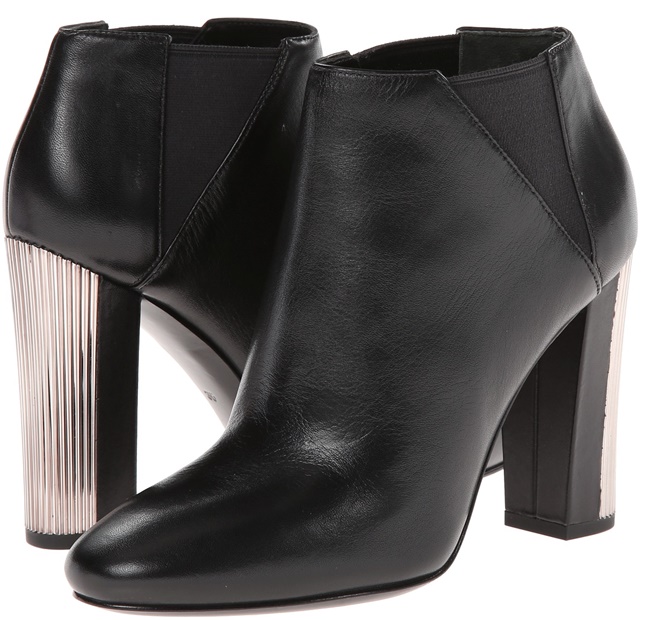 Pierre Balmain Metal-Heel Booties, $825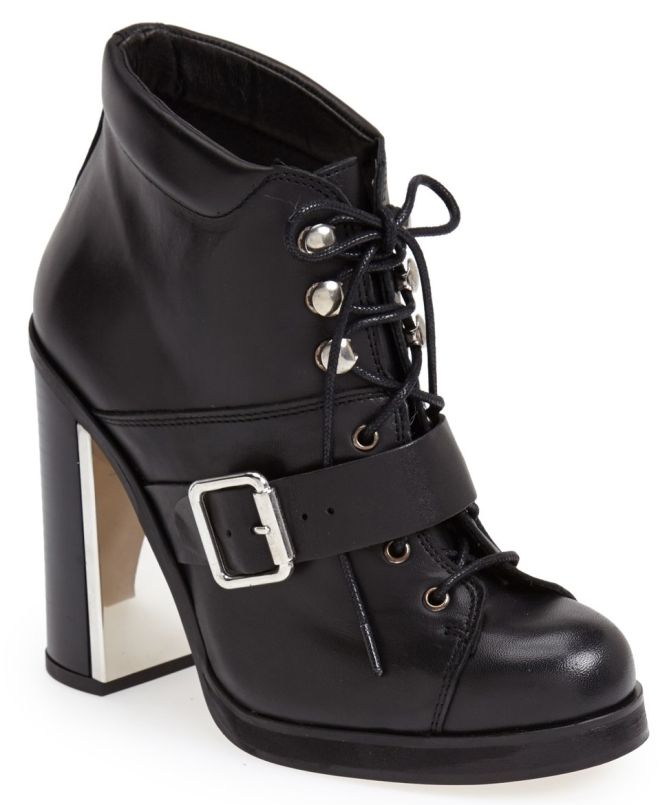 Topshop Heaven Lace Up Booties, $145