Kourtney Kardashian decided to enjoy herself and spend some relaxing time last Saturday night.

She looked more relaxed after spending her Friday night freaking out because her baby daddy Scott Disick went missing on a night out with her sister Kim in Dubai. She looked really sexy with an outfit that looked like a pyjamas but actually this is the trend of the season, have a style as you were going to bed.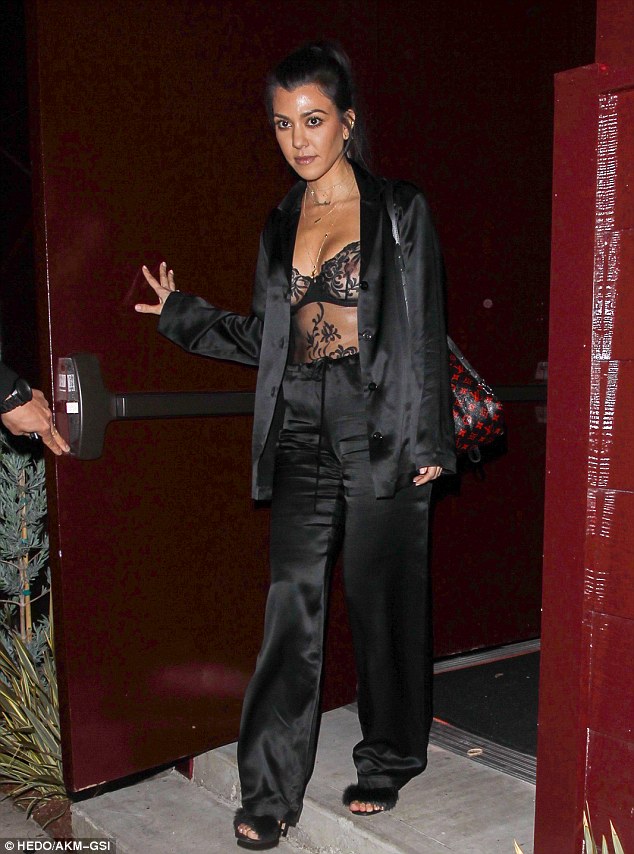 Her black jacket was open to reveal her shapely figure in a sheer bra. She spend her late-night with former flame Justin Bieber. This sound really strange but it seems that the two have a lot in common.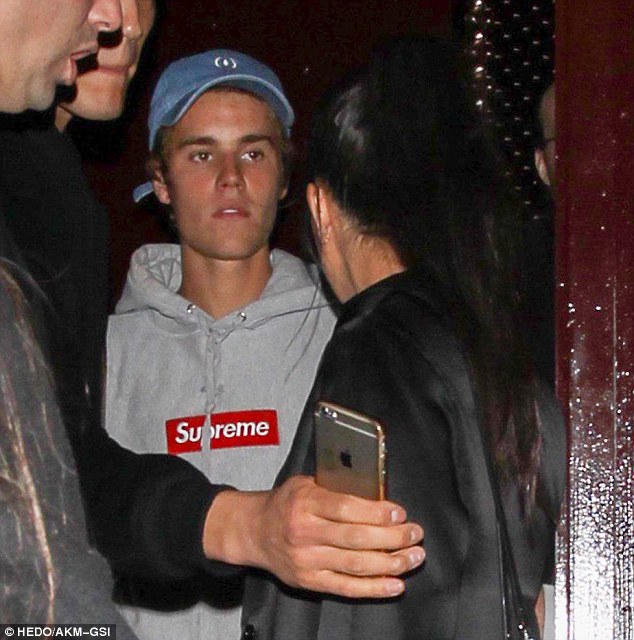 The two were spotted at West Hollywood horspot The Peppermint Club. Kourtney really wore a silk pyjamas with a lingerie bodysuit. The best part of her look was the shoes. She matched her nightwear look with fluffy bedroom heels.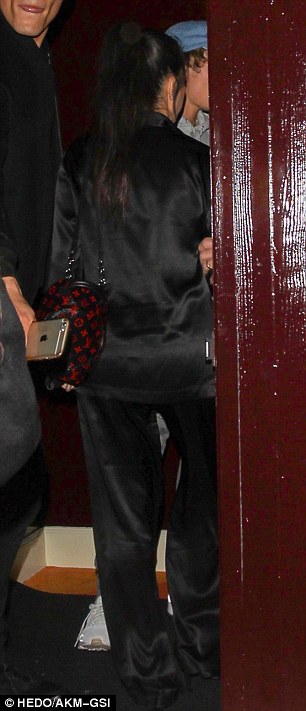 The feather trim sandals are the perfect option for Kkourtney's style but also with a little black dress or skinny jeans to go out with friend or to go eating in a restaurant.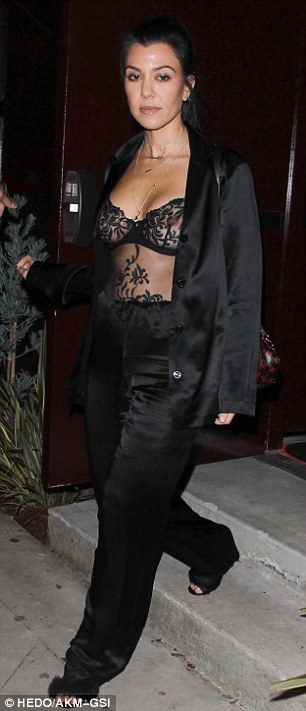 There are a lot of celebrities that now tend to use these pair of shoes also to go out, yes! So, if you would like to introduce something new in your wardrobe this is the best pair of sandals you can choose in this season. As always Kourtney had her make-up on and she wore a pony tail.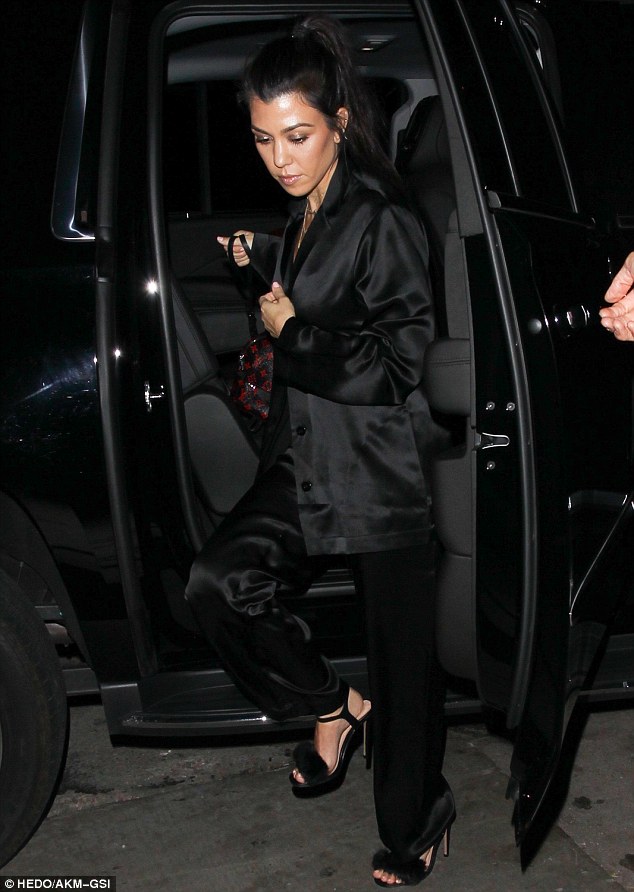 Kourtney showed off her nipples and her abs in the black lace bustier over unbuttoned. She looked great! Meanwhile Justin had a casual style with a grey fleece, a baseball cap,white trainers and ripped jeans.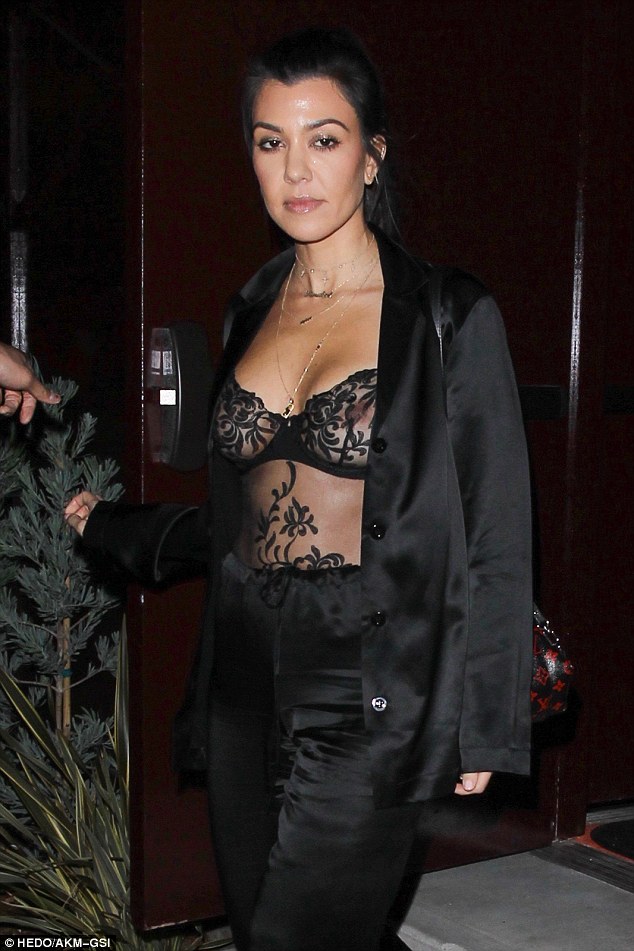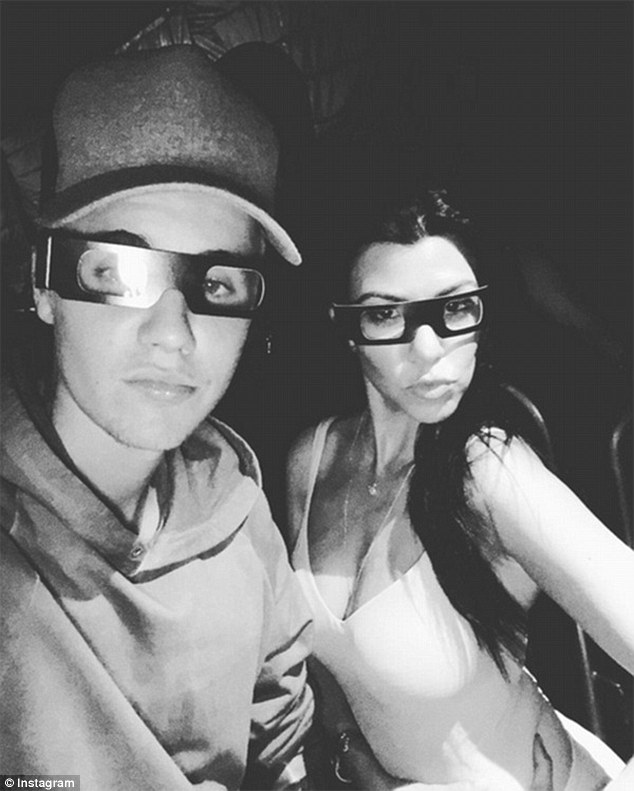 You can choose to buy a similar pair of sandals for less clicking below.