It appears Kylie, Kendall, and Kourtney decided to leave their pants at home on Friday. For some reason, all three siblings decided to step out of their homes in oversized tops teamed with nothing but just a pair of boots underneath.
Kendall, who attended the launch of a shoe collection at Saks, wore a graphic t-shirt from Givenchy and complemented the piece with a Saint Laurent mini bag and some ankle boots.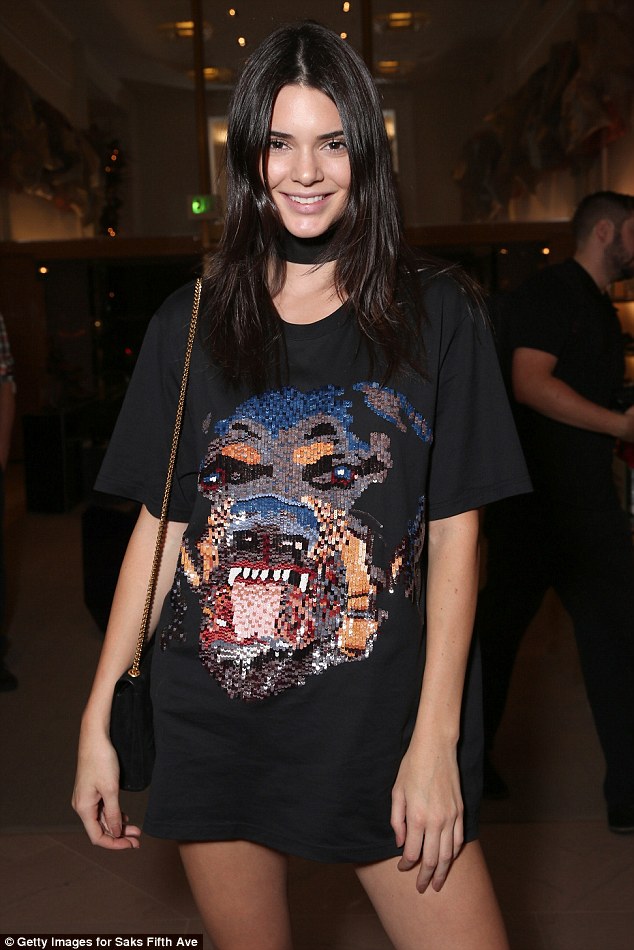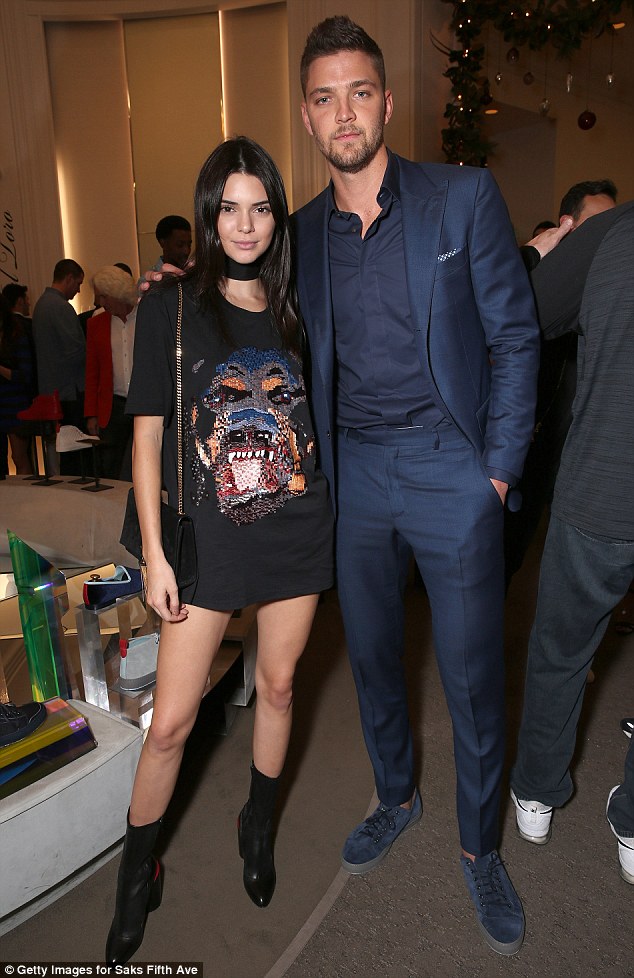 Kendall attends Chandler Parsons' Del Toro Shoe Collection launch at Saks in Beverly Hills on October 30, 2015
Kylie, on the other hand, rocked a torn oversized t-shirt with patterned boots from Tom Ford for a family party. She even shared her outfit to her Instagram followers, who were quick to figure out that the "tattered" attire cost about five thousand dollars.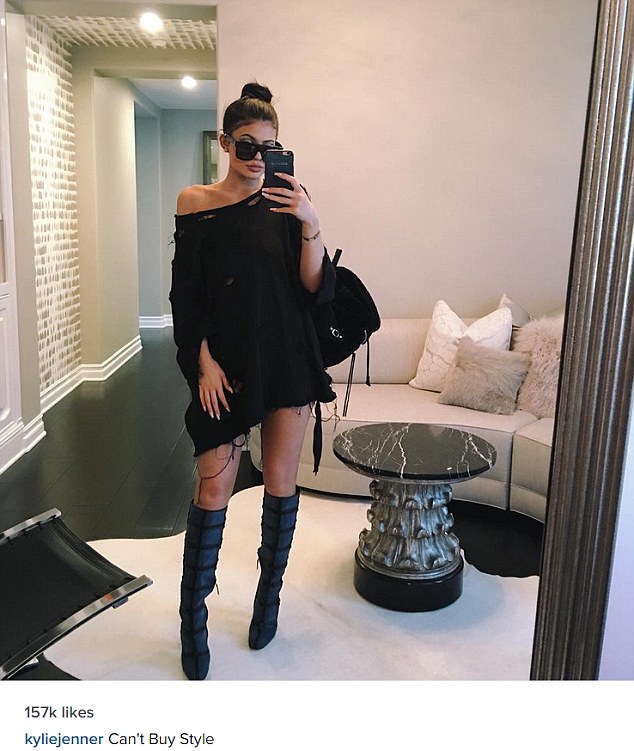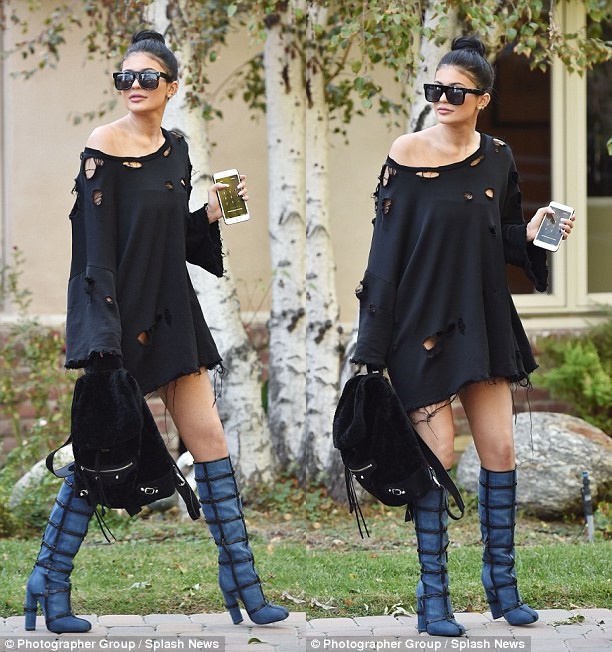 Kylie wears a tattered and distressed oversized shirt with patterned boots for a family party held in Calabasas on October 30, 2015
And then of course, there was the eldest sibling, Kourtney, who wore a large sweater with her Stuart Weitzman Highland boots for the same event.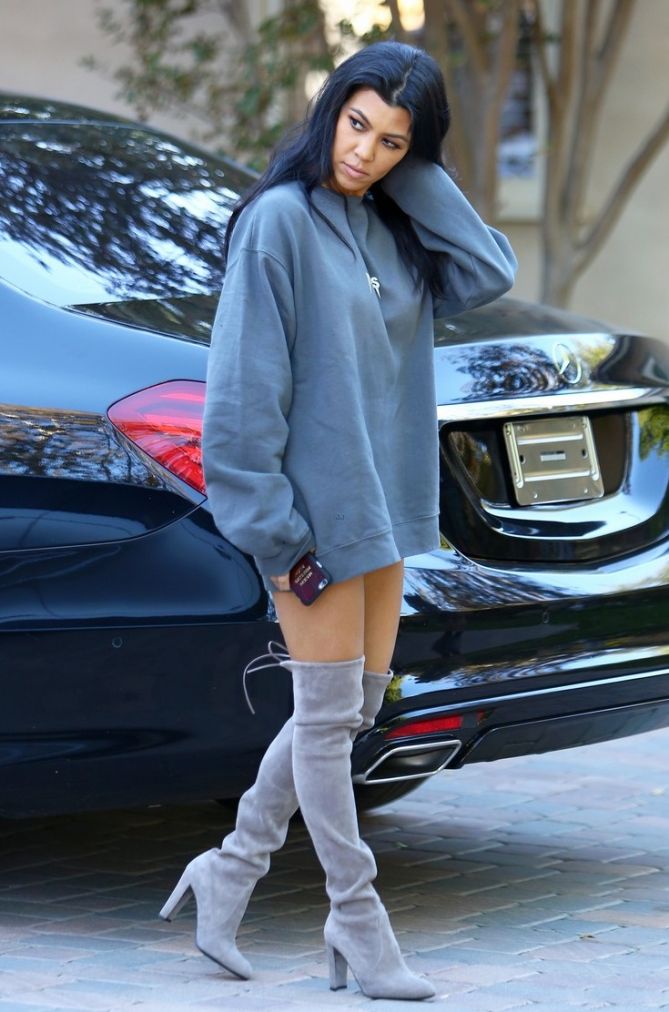 Kourtney steps out in a similar attire for the party
I'm guessing this is another "dress code" they most likely planned. Yes?
So among the three gorgeous siblings, whose outfit (if you can call it that) do you prefer? Who looks the hottest? And whose boots do you like best?
Before you answer these questions, allow me to show you the footwear line-up:
Kendall's block-heeled boots are from Givenchy. They feature stretchy shafts, thick and cylindrical 4-inch-tall wooden heels, and pointed toes.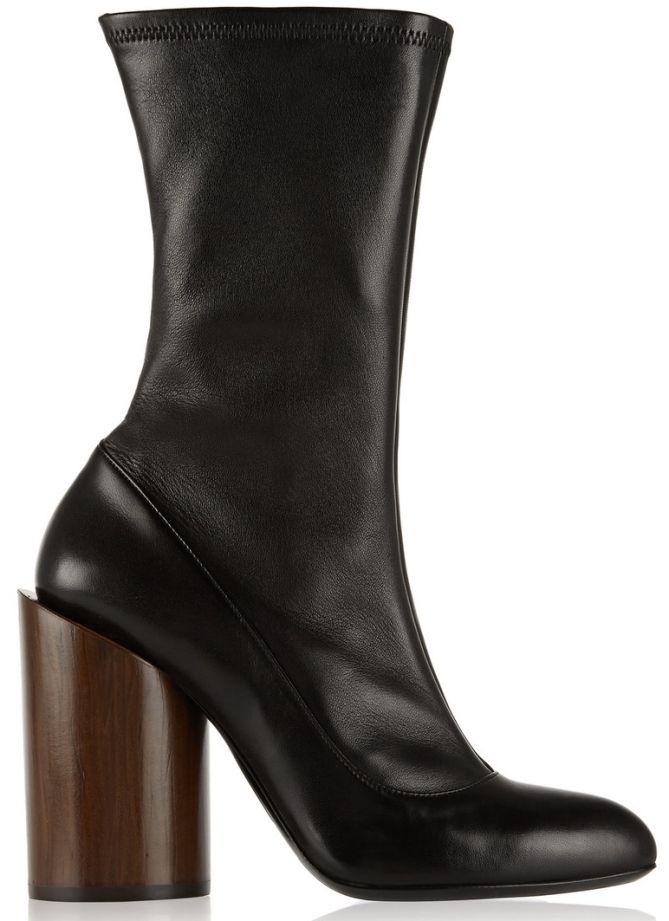 Givenchy Stretch Leather Boots, $1595
As previously noted, Kylie's checkered blue boots are from Tom Ford. They're actually crafted from denim fabric and detailed with interwoven leather straps all around. Here's a look: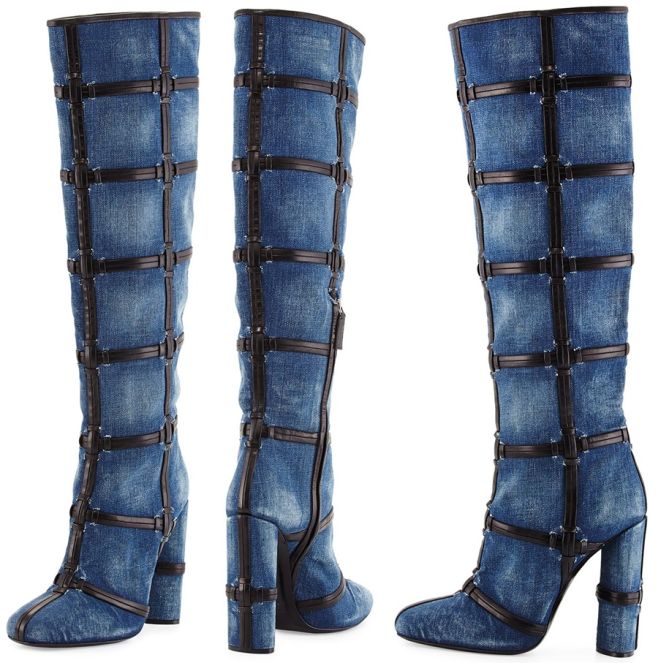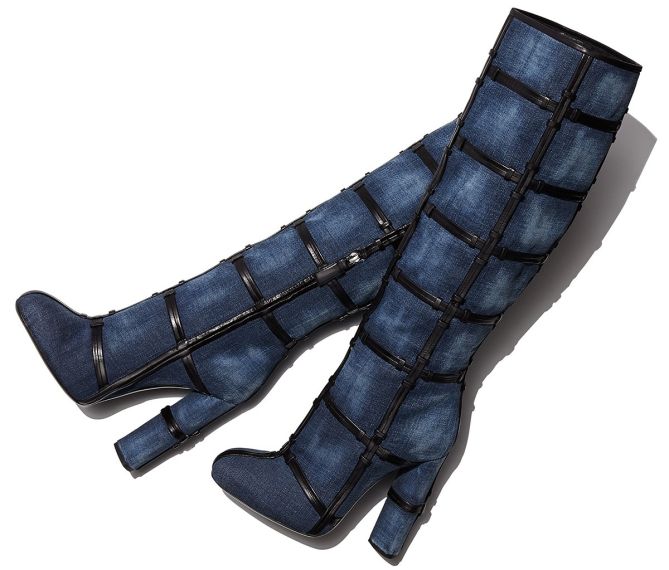 Tom Ford Woven Leather Trimmed Denim Boots, $2690
Kourtney's thigh-high boots are the oh-so classic and versatile "Highland" from Stuart Weitzman. I agree, they're the simplest of the bunch here, but dare I say they're the sexiest?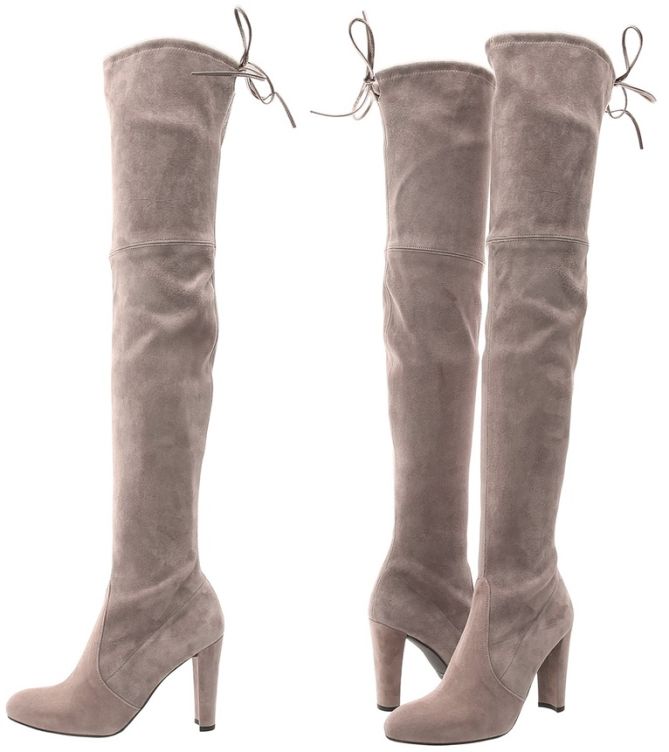 Stuart Weitzman Highland Boots, $798
So whose outfit gets your vote? And what about the boots, which pair do you fancy more?
I like Kendall's getup. It's edgy, clean, and simple. But in terms of footwear choice, I prefer Kourtney's Stuart Weitzman boots. Nothing beats a classic pair. Would you agree?