After what happened to Kim Kardashian she continue to keep a low profile when she goes out, for example last night she went into her husband's concert for the third time in a row and she kept her cap all the time.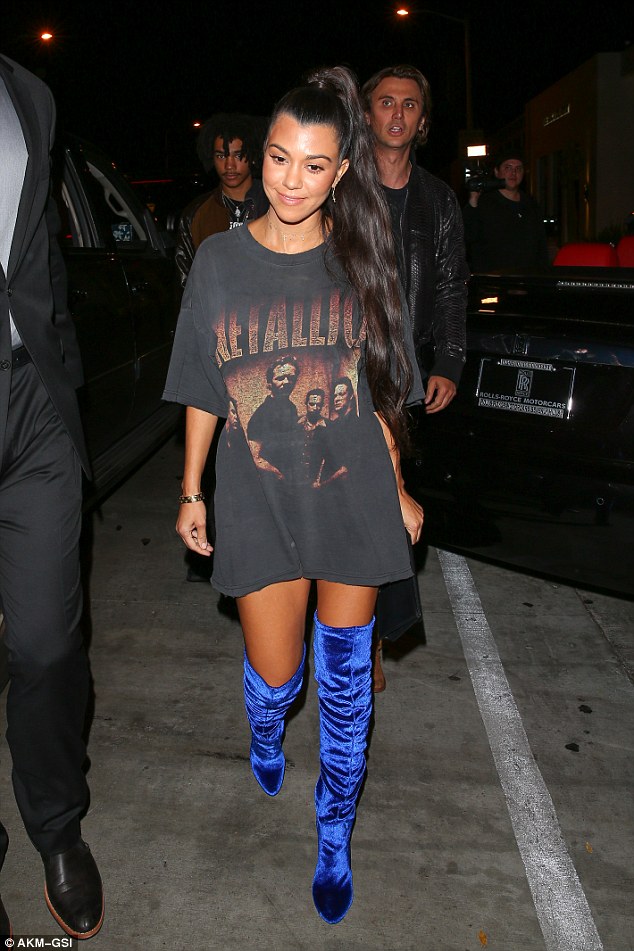 While the rest of the family is always on the spotlight like her sister Kourtney. Let's talk about her perfect look.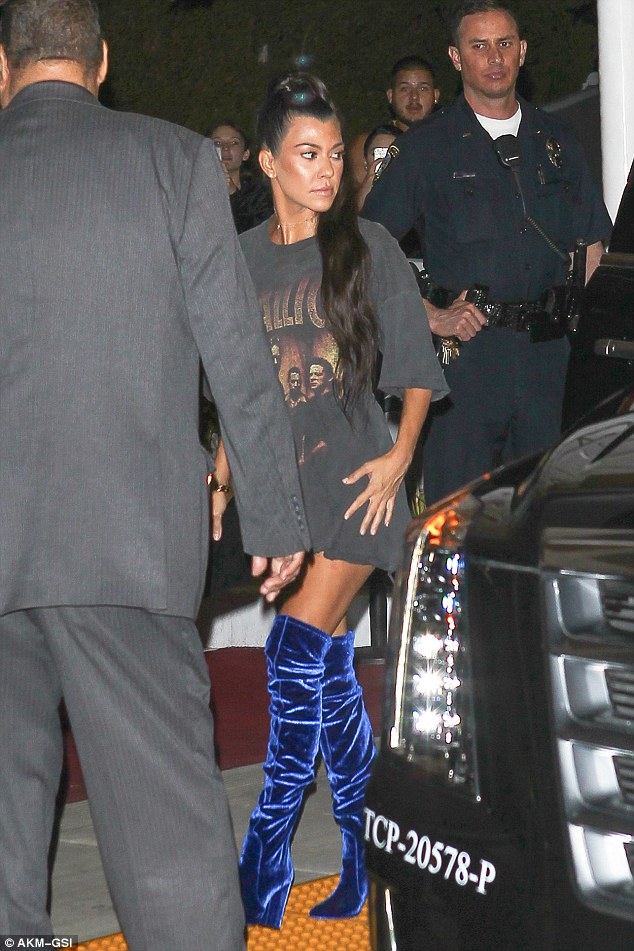 She was really casual but at the same time she had a glam look. She decided to wear a very long t-shirt of the Metallica, or at least long enough to cover what has to be covered. The detail that created a perfect look was the pair of boots she wore, Aquazzura blue velvet thigh high boots.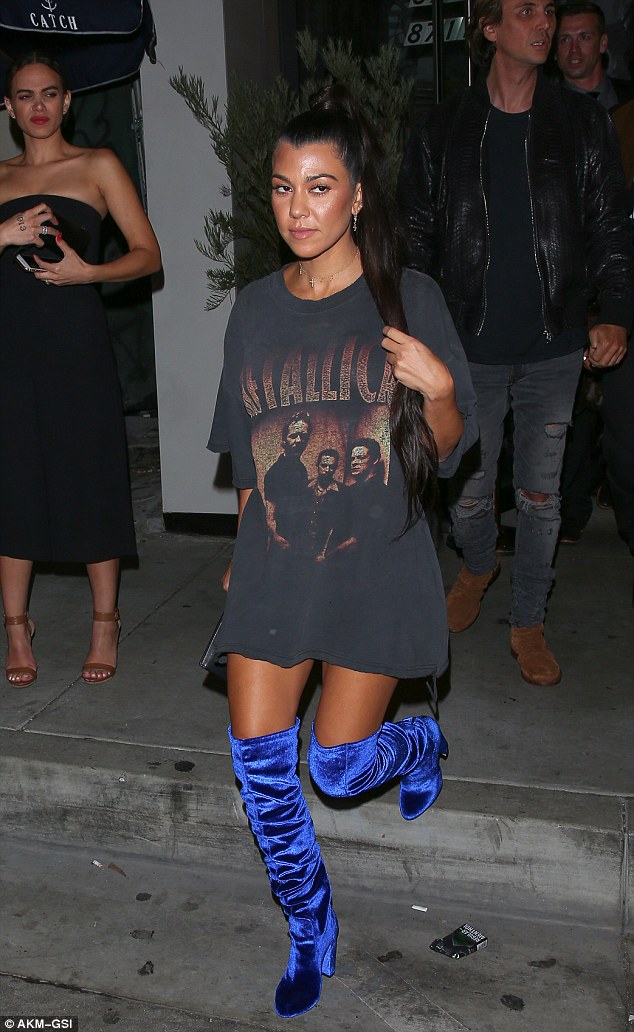 We know that the Kardashian love this kind of boots. Velvet high boots are the must have of this winter season! The match of this boots with an oversized band tee is perfect. As you can see the nineties style is back and you can understand it not only from the stars' look but also from the shop windows. When Kourtney turned around we could see that she had a black bikini top.


If you want to copy Kourtney's style you only have to grab your affordable pair of boots clicking below.