A few days ago, pictures of Scott Disick  flirting and getting touchy-feely with his ex-girlfriend emerged. This sparked rumors of a breakup between Scott and his long-time partner, Kourtney Kardashian, to whom he shares three children with.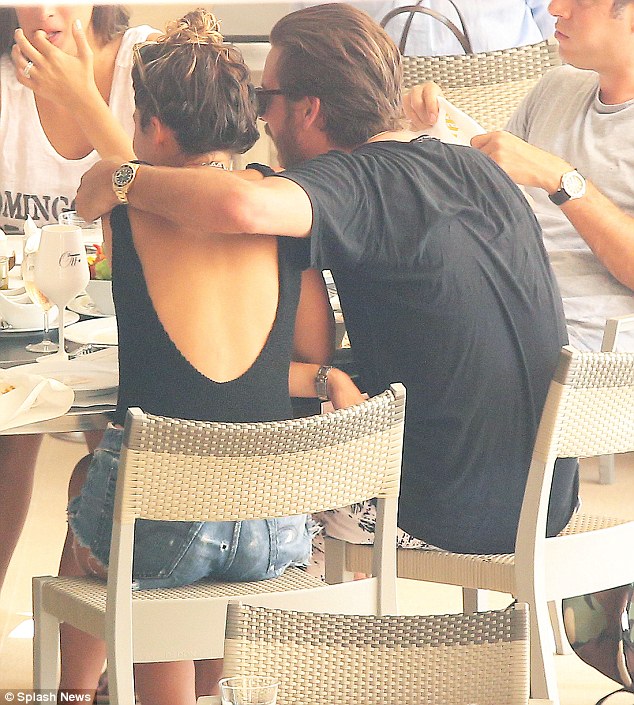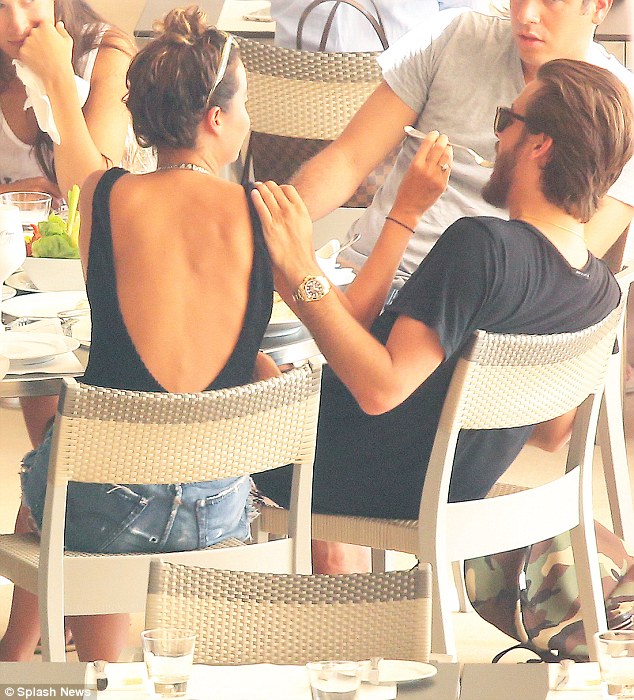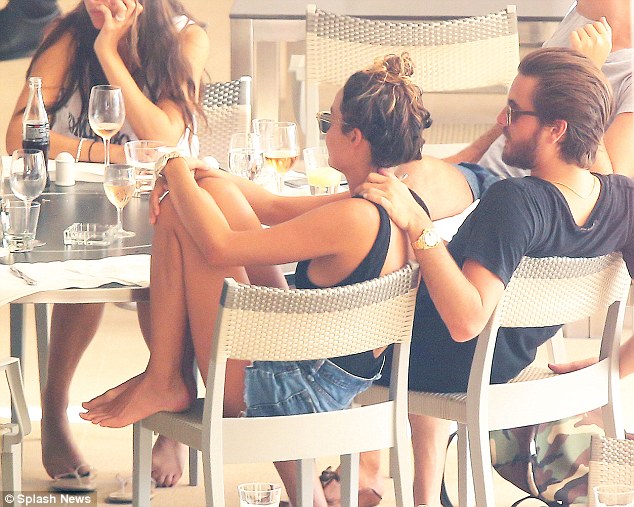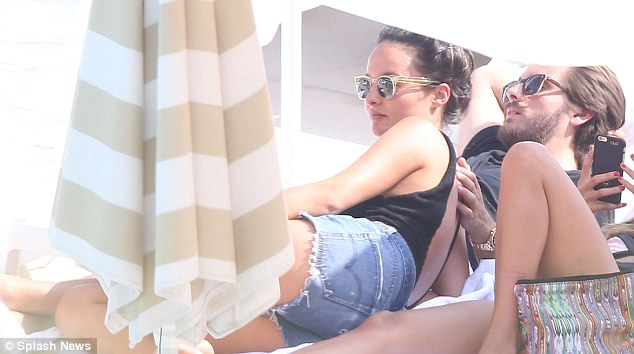 Scott Disick gets touchy-feely with ex-flame, Chloe Bartoli, in Monaco, July 2, 2015
Honestly, if the rumors are true, then I'm happy Kourtney is finally getting rid of Scott. She deserves someone better. Yes, they have three kids, but he treats her so badly — a case in point would be the recent unapologetic display of affection to another female — that Kourt would be better off without him. Would you agree?
Both  Kourtney's and Scott's reps have yet to issue statements regarding the photos, but the petite reality TV star braved the nosy press when she stepped out in Los Angeles on Friday.
Mind you, she looked exceptionally good in her skintight skinny jeans and white cropped sweater. Pulling the whole outfit together were a pair of sassy snake-print pumps and long brunette locks that framed her pretty face. It was as if Kourt was showing Scott what he was going to miss if he continued playing around.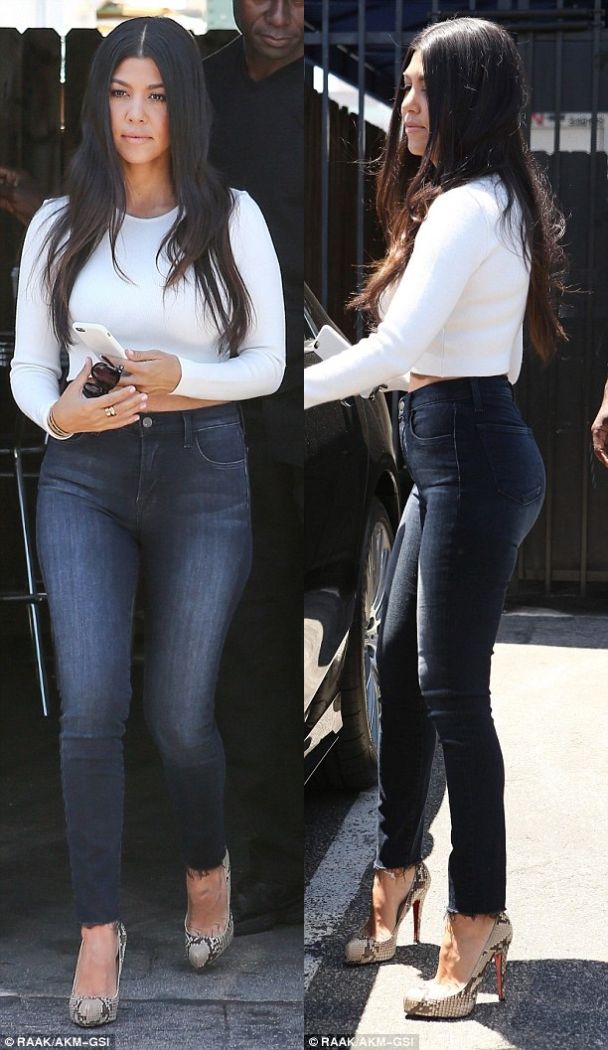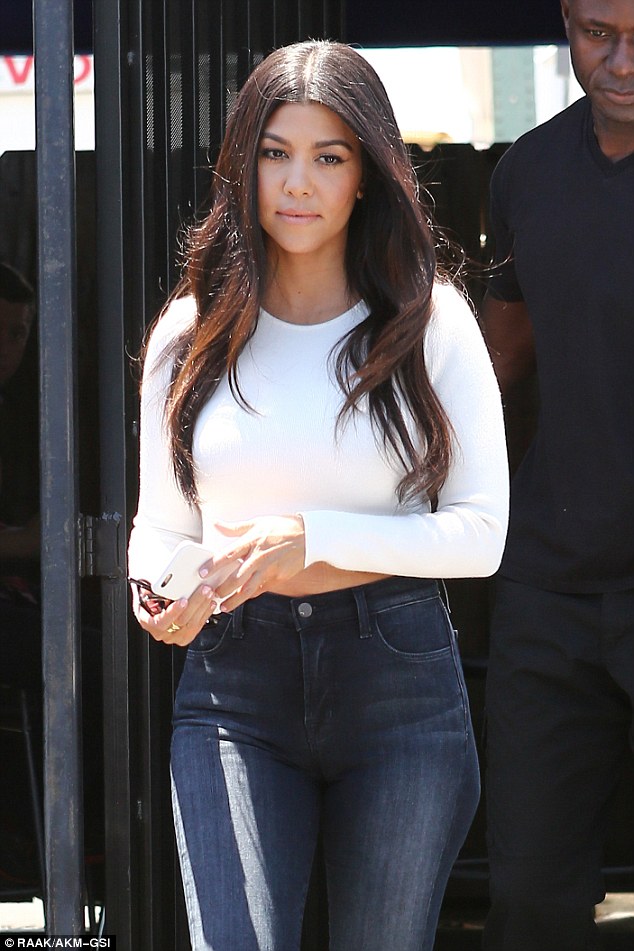 Kourtney Kardashian steps out in Los Angeles after pictures of Scott flirting with his ex-girlfriend emerged  the day before, July 3, 2015
You have to admit, Kourtney looks exceptionally good here. Yes?
There's a sadness in her eyes, you can't miss it. But with several siblings as her support system, you know she'll get through the break up if it's going to happen.
Now back to Kourtney's outfit for the day. I like how simple yet sexy she looks. This is one clear proof that you don't need much in order to look good. Well-fitting garments and a pair of statement heels are enough.
No deetz on the outfit have been released yet, but my guess is her pumps are from Christian Louboutin. I'm basing my hunch on the reddish soles and toe silhouette. I could be wrong, but, they look very similar to the Christian Louboutin "Rolando":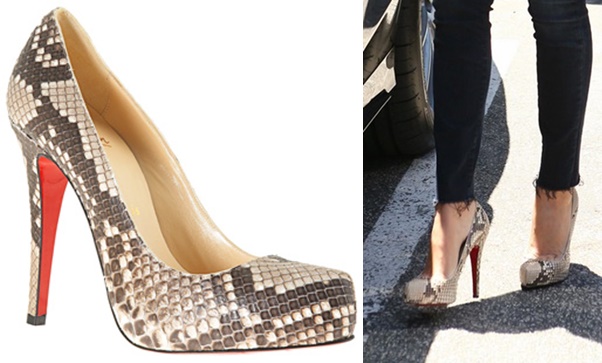 Kourtney's pumps bear resemblance to the python-printed Christian Louboutin "Rolando"
What do you think?
In any case, if you wish to copy Kourt's simple yet sexy summer style, simply grab your best-fitting dark skinny jeans and team them with a white long-sleeve crop top. Finally, cap off with a pair of snake-print heels for a dash of sass. Try these affordable options from ALDO and Nine West: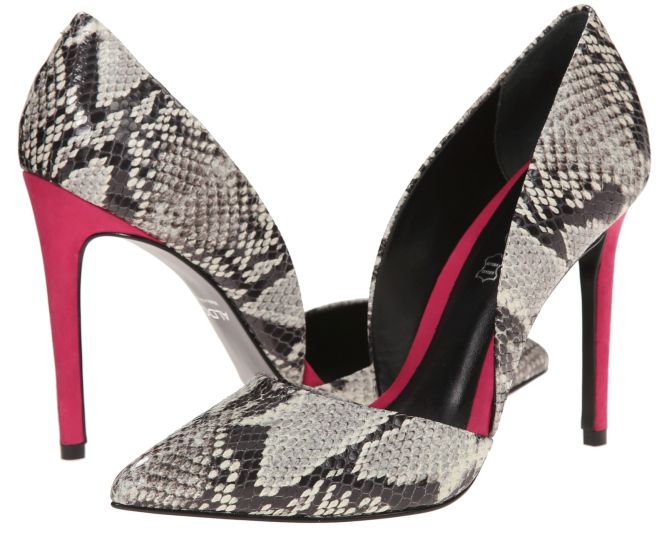 ALDO Premier Snake Print Pumps, $110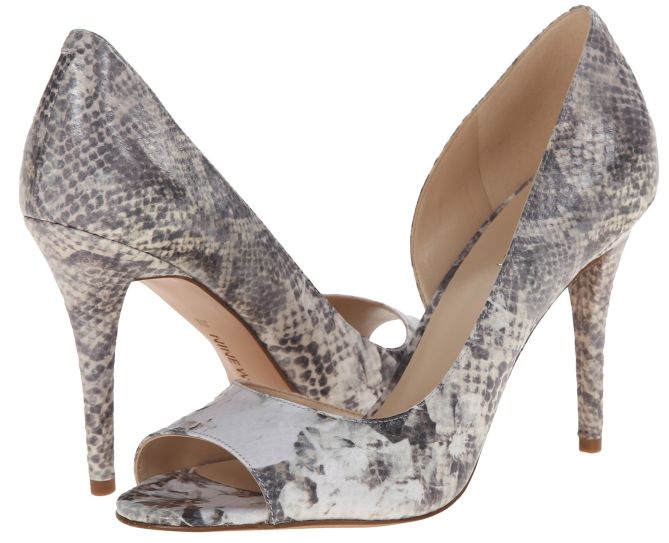 Nine West Doray Snake Print Peep Toe D'Orsay Heels, $79