As their E! reality show depicts, they are quite the close-knit family.  And on Saturday, Kourtney Kardashian treated her fans to additional snaps from her March Palm Springs road trip with sisters Kim and Khloe. The mother-of-three took to Instagram to share the additional photos, which she used to direct her followers to her app. In one photo, the 38-year-old beauty looked lovely in a white, off-the-shoulder ruffle top. 'Palm springs travel diary. on my app.' read the photo's caption. The stunning brunette added a pair of light wash denim culottes to her look, which she pulled to her midsection. Kourtney added extra height to her petite frame with a pair of clear heels.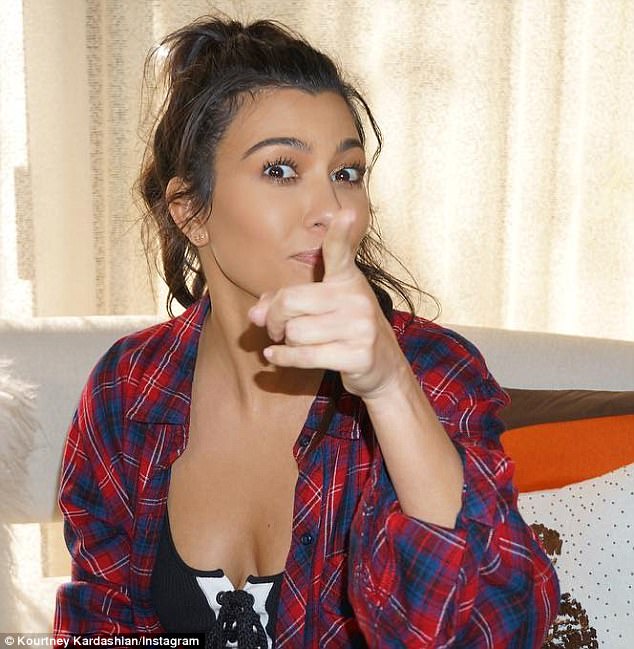 In other photos, the reality star switched from a less vintage style to a more modern, sporty look. In one snap, Kourtney, dressed in a plaid shirt, lace up blouse and leggings, playfully pointed at the camera. In another, the eldest Kardashian held a drink in her hand as she sat on a couch next to sister Kim, 36. The wife of Kanye West was dressed in a jacket, grey shorts and athletic shoes.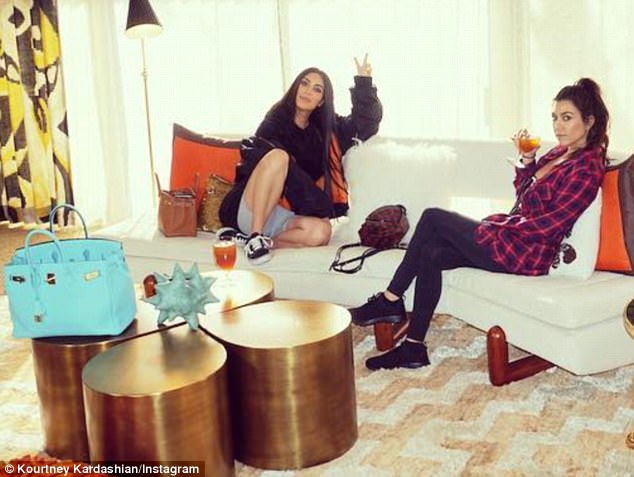 On her subscription-based app, the reality star revealed that she and her sisters rented a classic 1957 Chevrolet Bel Air car to take them to their southern California destination. The sisters were decked out in their go-to natural glam make-up looks. For hair, Kourtney styled her raven-colored locks in waves, before pulling it back into a high ponytail.  Kim chose to keep her Cher-like hair down straight, while 32-year-old Khloe's shoulder-length blonde locks were left down and in loose waves.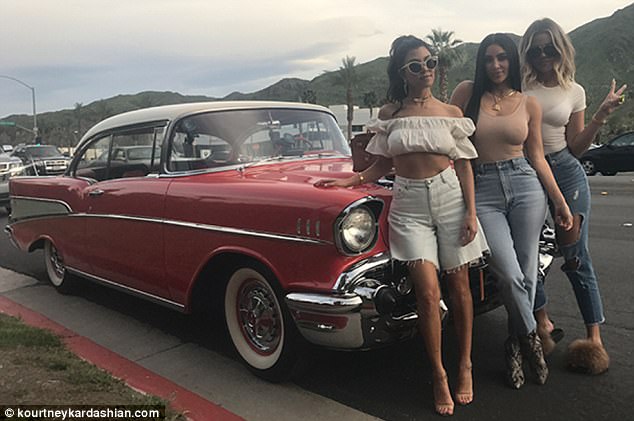 On their way to Palm Springs, the women grabbed a bite to eat at In-N-Out.  'I always eat super healthy, but when I'm on vacation, I like to indulge a little and cheat so I got a burger,' she began, before pointing out that the burger joint has a gluten-free option. They also visited Cabazon Dinosaurs, a roadside attraction with '50 lifelike dinosaurs.' 'It has over 50 life-size dinosaurs and one gigantic T. rex you can climb and look out through the mouth, LOL!' wrote the KUWTK star.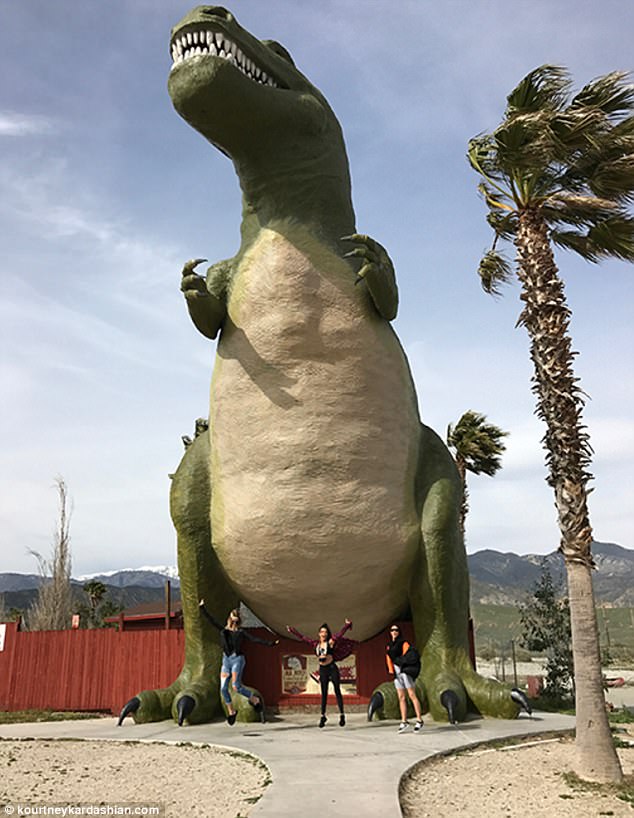 uring their mini-vacation, the sisters stayed at the vintage-decorated Parker Hotel, which looked to be straight from the '70s. 'The property has a croquet field, tennis courts and a gorgeous pool with old-school striped umbrellas and shaded cabanas,' Kourtney described.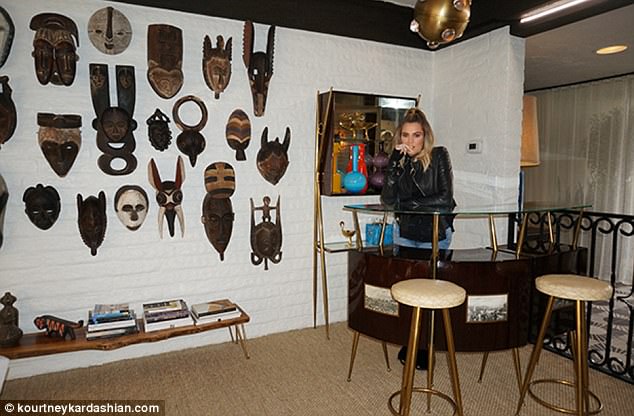 Kim, Kourtney and Khloe later enjoyed dinner at Norma's Restaurant, an eatery on the hotel's property, before heading out for some retail therapy at The Shops At Thirteen Forty Five. 'They have everything from estate jewelry to vintage clothing to Moroccan rugs—amazing one-stop-shopping!' noted the star.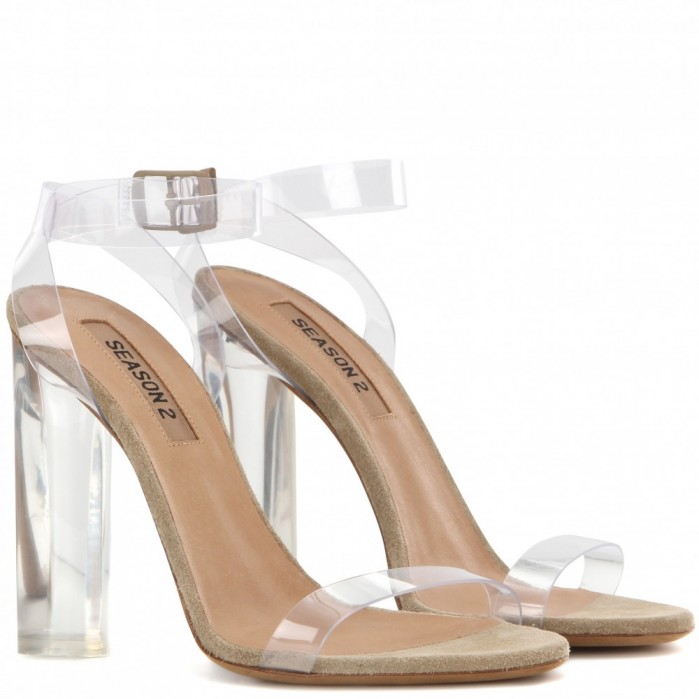 The wrapping straps of transparent material create a minimalistic look, while a matching see-through heel completes the contemporary effect. Style yours with anything from distressed denim to sensual dresses depending on the occasion.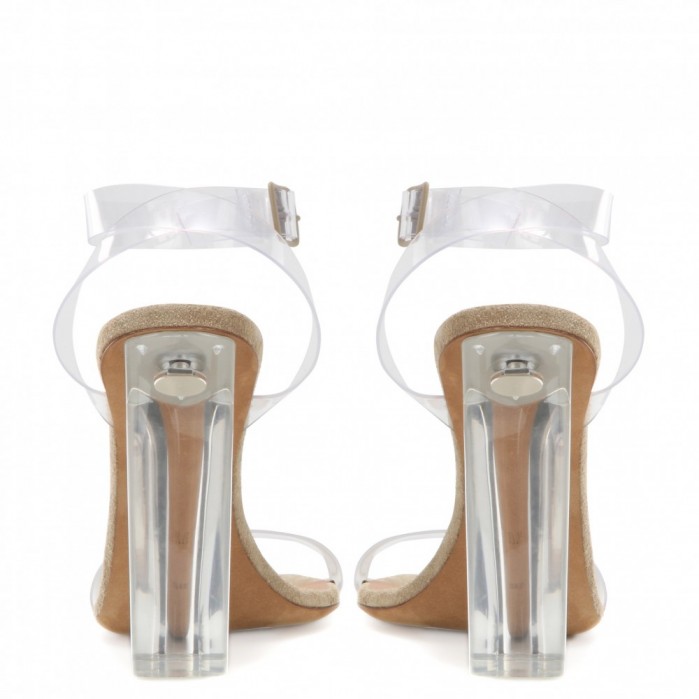 One of Kanye's most popular designs, these heels have been seen on loads of celebs (but most notably on just about every member of the Karrdashian-Jenner clan). There's no denying that these aren't one of the most stylish shoes around right now!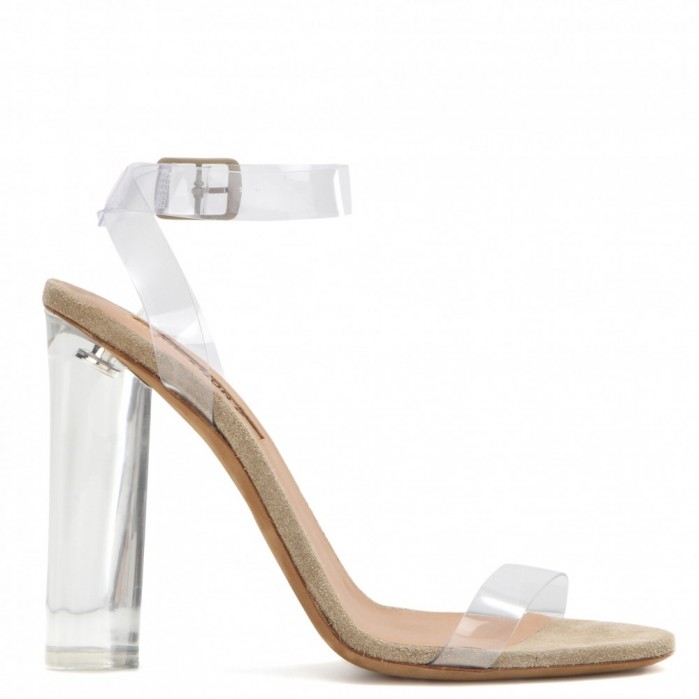 Try them for yourself by clicking Buy or have a look at our edit below: