Kourtney Kardashian, 38, was spotted on Monday night in Tokyo enjoying a night out with her sister Kim looking like a million dollars. No sight of her boyfriend ,Younes Bendjima, a model who Kourtney recently started dating. The reason the sisters were both seen in Tokyo at the same time is because they are filming for their reality tv show Keeping Up with The Kardashians. The girls headed for a sushi dinner and stopped by an adult shop named Joyful before calling it a night.
Kim also uploaded a video on her Instagram letting her fans know that she is in Tokyo and apologizing she can't be in New York for the premiere party of Glam Masters in New York. Kim also posted a picture of her daughter Chicago, after an episode of KUTK aired in which she said she's afraid of not giving her newly born as much attention as she gives the others. Safe to say, these days The Kardashian clan is busy with the new faces, as Kylie had a daughter as well and taking care of Khloe who is still pregnant and has the due date in late April.
For the Tokyo night out, Kourtney looked absolutely fabulous showcasing her silhouette in vibrant red leather patent trousers alongside a coat from the same material and a sheer 'Open 24' shirt.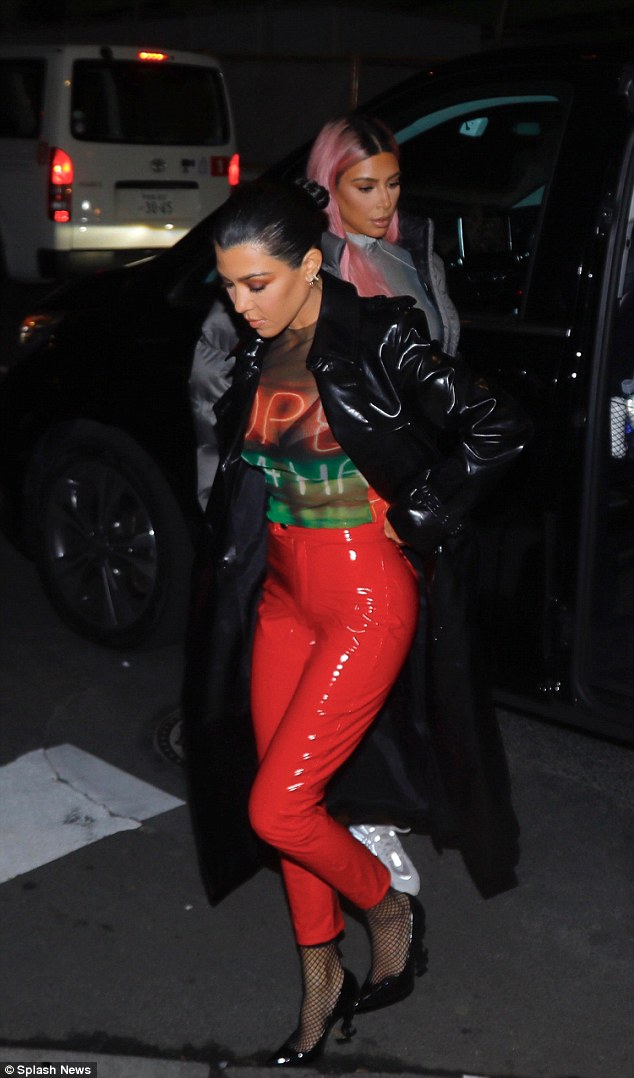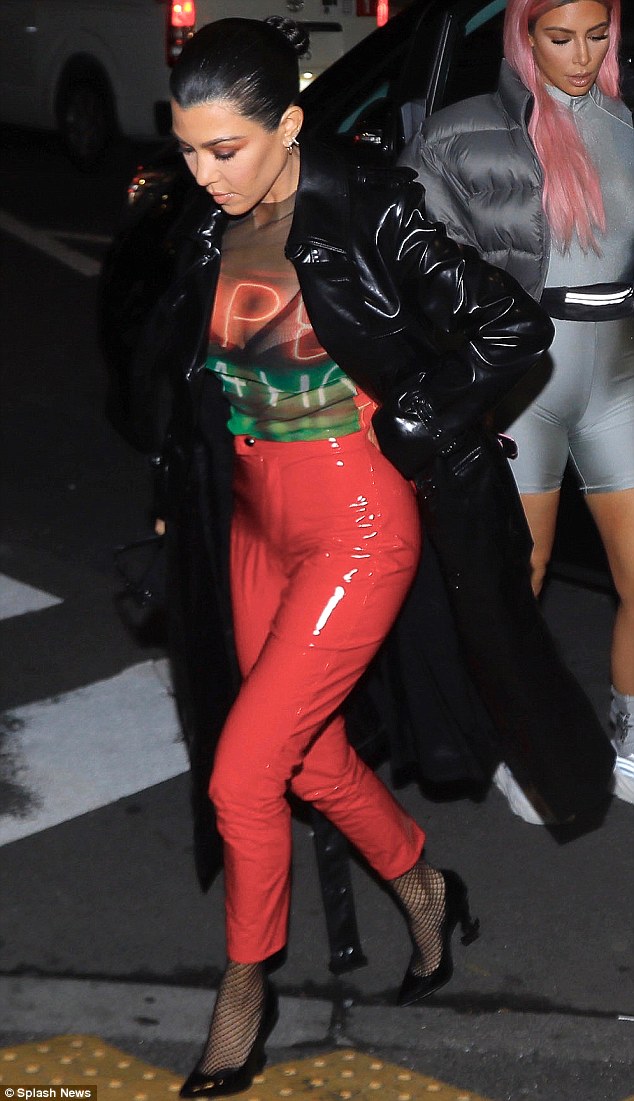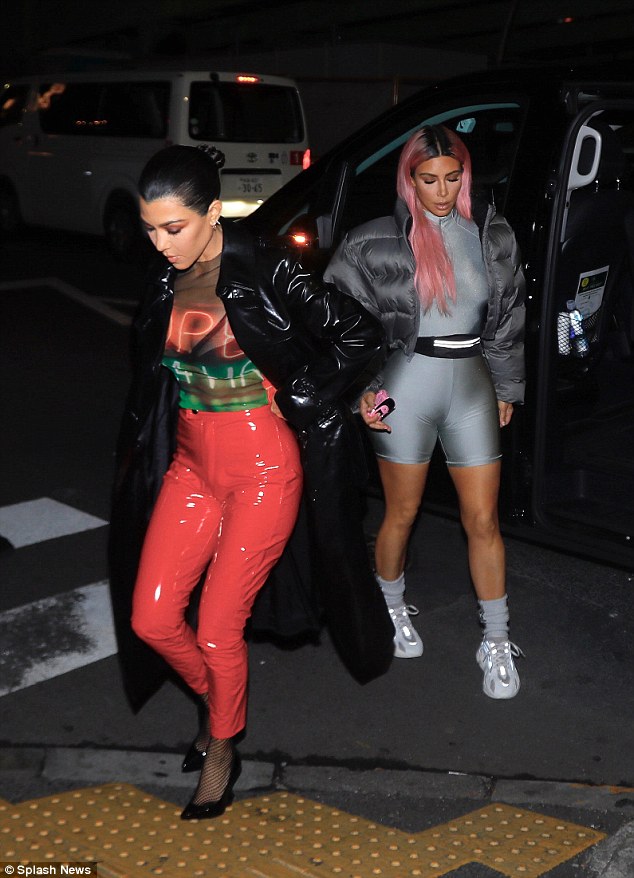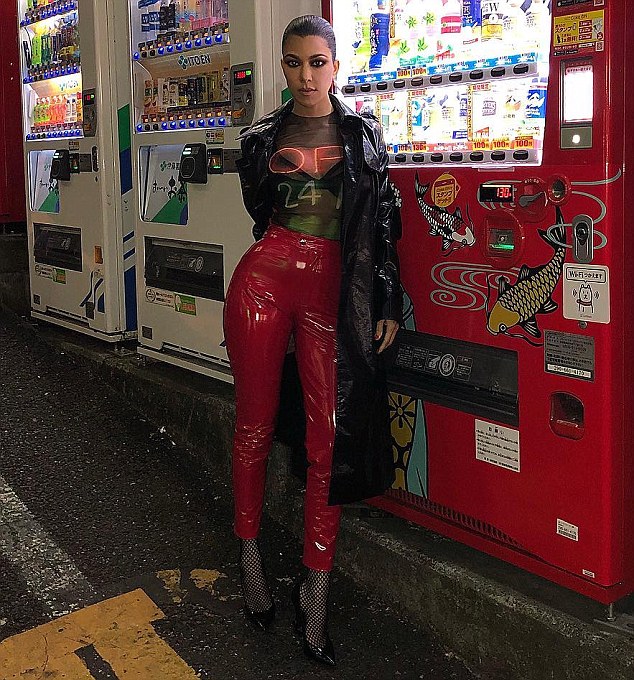 What stole the attention ,though, isn't the pair of trousers but the amazing pair of black Saint Laurent pumps , who might appear regular in the front ,but the heel is made up of the brand's initials YSL. Now, of course this isn't an everyday pair of pumps to wear, but it is one that will be sure to catch anyone's attention.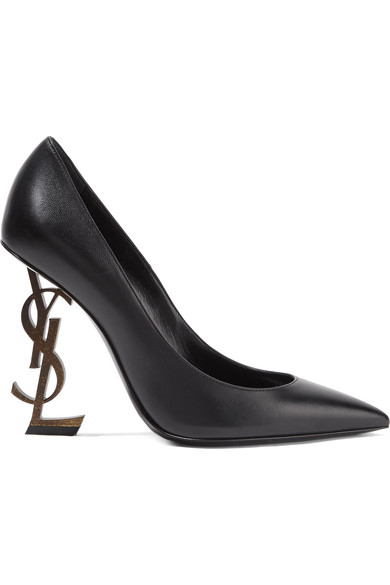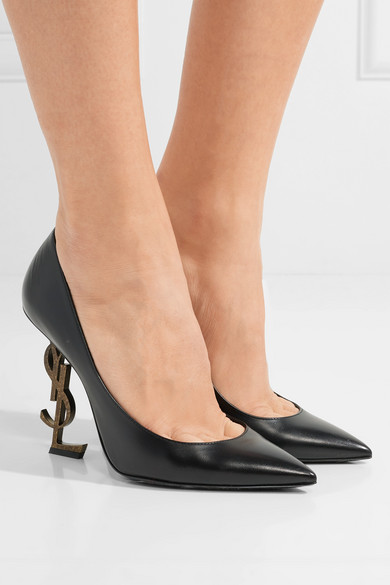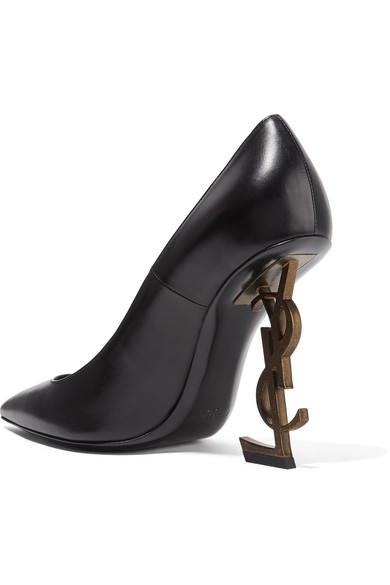 HERE IS A CHEAP VERSION