The best way to get back at an ex is to show him what he's missing. Well, at least that's what Kourtney Kardashian is trying to do.
There's no doubt about it, Kourt is trying to turn her style around after Scott left. I am actually quite glad he's no longer in the picture because she deserves better. Plus, let's not deny it. The separation is doing her appearance a lot of good. She looks way better now — more fit and back to her fashionable self.
Early this week, Kourt was spotted out and about with her son Mason in Sherman Oaks. For the day, she donned a suede mini dress that accentuated her frame and legs. She also teamed the number with a green Celine Nano bag and fringed lace-up boots in the same color. The shoes were quite hard to ignore, and to be honest, a little over the top for my taste, but Kourtney still managed to pull 'em off.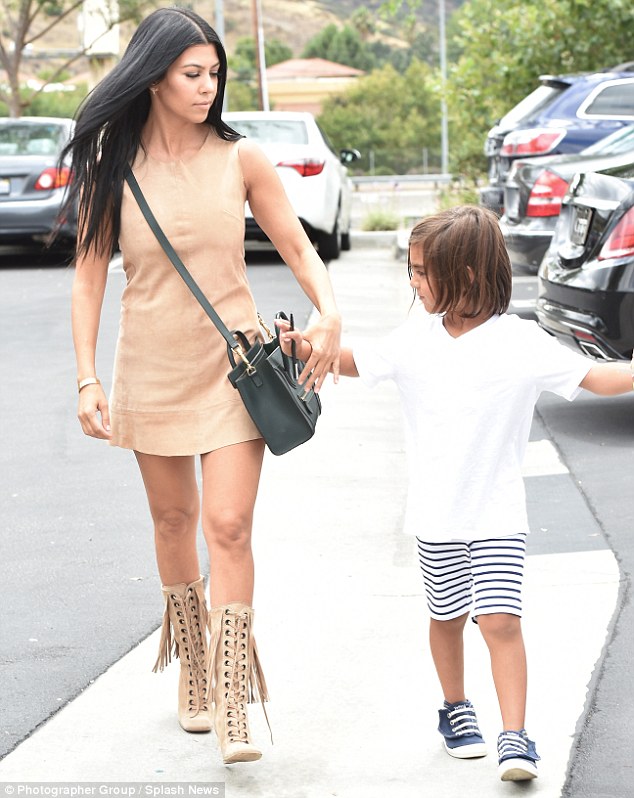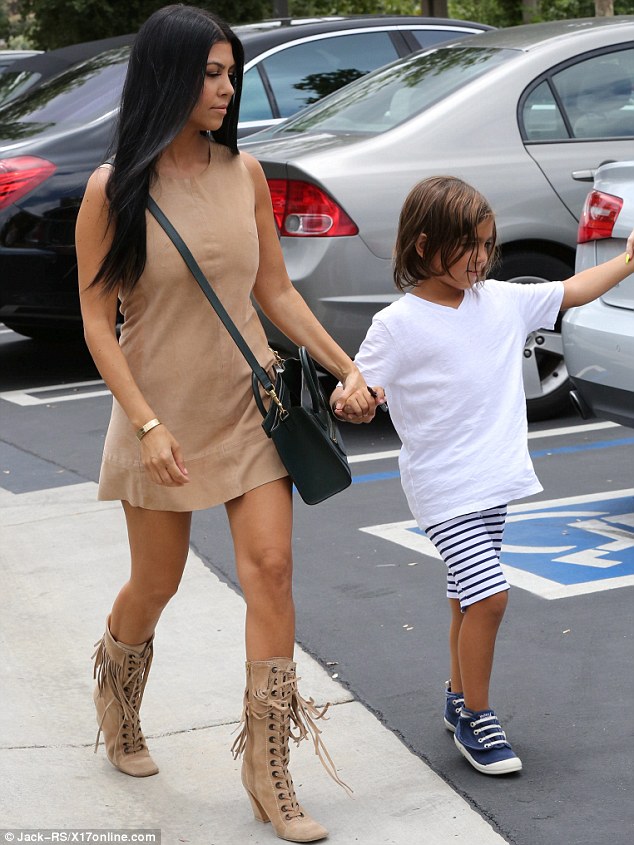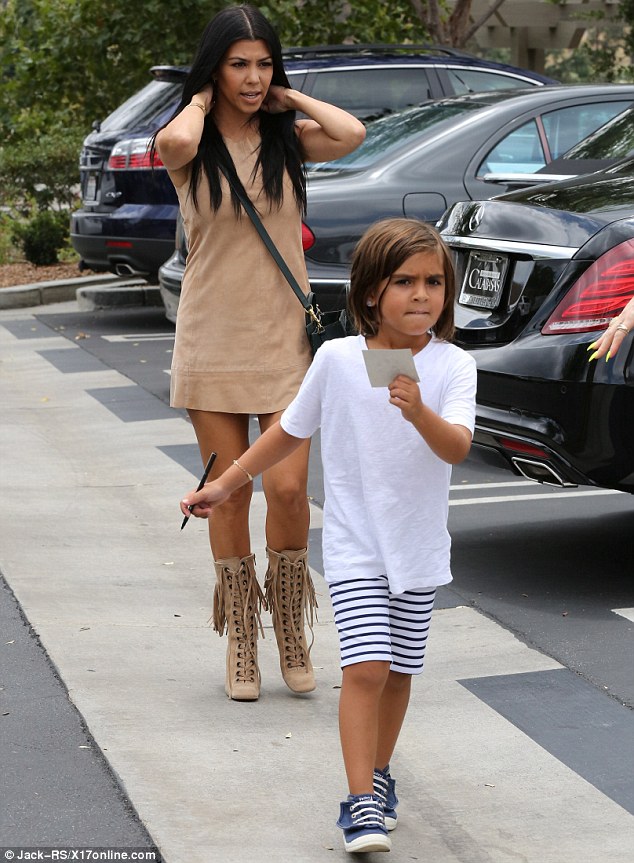 Kourtney Kardashian grabs brunch with her son Mason at Sherman Oaks in California, July 21, 2015
What do you think of Kourtney's outfit? Are the boots too much or did she pull off the statement footwear?
It's boho and Western inspired. Yes, I agree, a pair of strappy heels would have been the sexier choice, but I can't deny that she looks good here.
I couldn't find any information on Kourtney's suede dress, but the fringed boots are reportedly from Giuseppe Zanotti. The exact pair isn't available online, but they do look very similar to these lace-up boot offerings from the label. Would you wear these fringed boots with a mini dress a la Kourtney?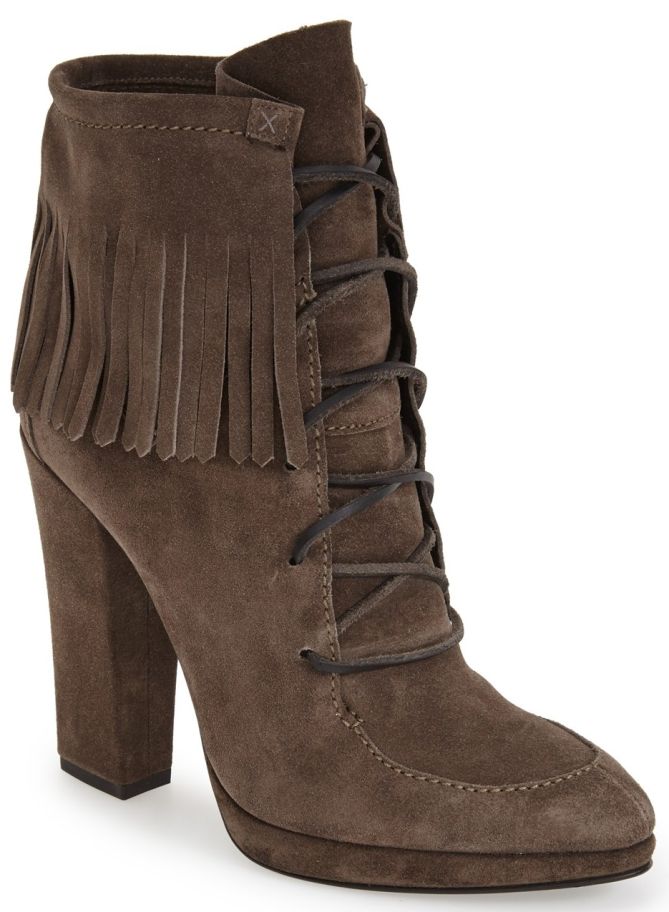 Giuseppe Zanotti Uma Fringe Suede Boots, $995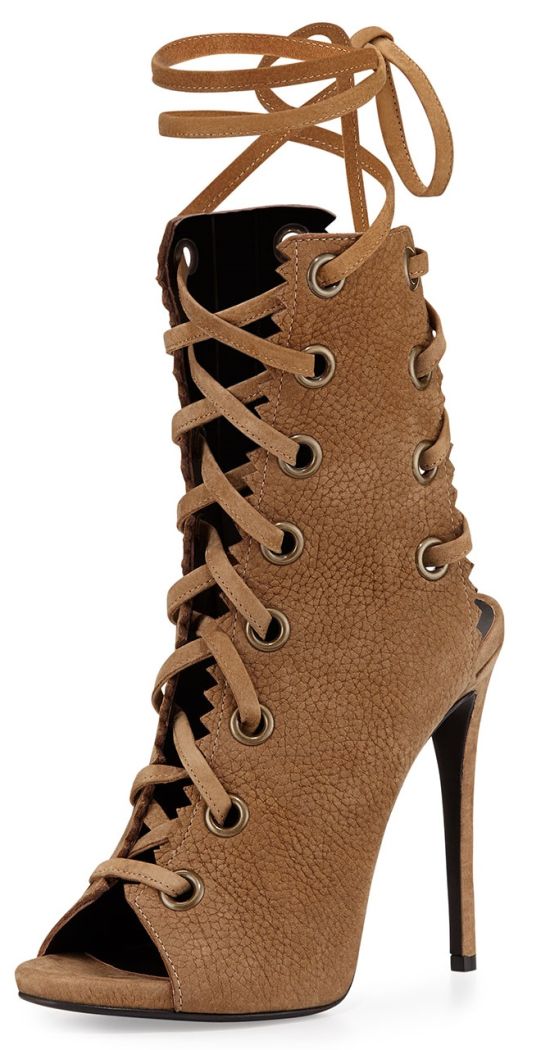 Giuseppe Zanotti Suede Lace Up Open Toe Boots, $1595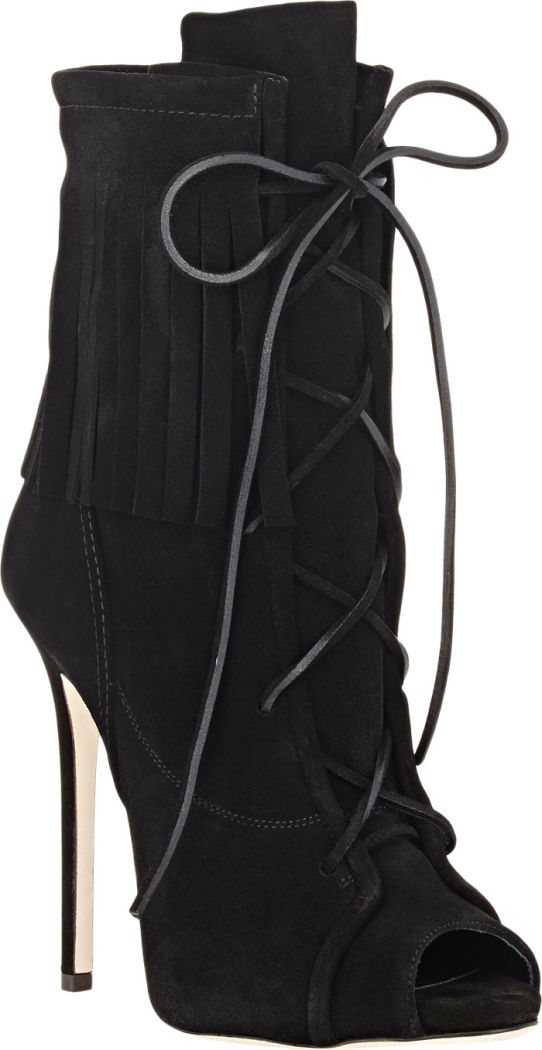 Giuseppe Zanotti Fringe Lace-Up Open Toe Boots, $1295
By the way, according to reports, the t-strap sandals Khloe sported in the article I published yesterday are from Tom Ford.
Khloe Kardashian steps out in Sherman Oaks with Kourtney and her son Mason on July 21, 2015