It was her little sister's 22nd birthday and Kourtney Kardashian was not going to miss it. The 38-year-old was seen arriving in a hurry to Petite Taqueria in West Hollywood on Thursday night just hours before the clock struck midnight to ring in Kendall Jenner's milestone. Kourtney also made sure to bring along her younger boyfriend 24-year-old Younes Benjima to the family get-together.
The mother of three sported a pair of flared trousers and a very plunging top to the party. But Kourtney seemed to be running late as her hair looked a bit disheveled as she arrived, keeping it tied in a messy ponytail.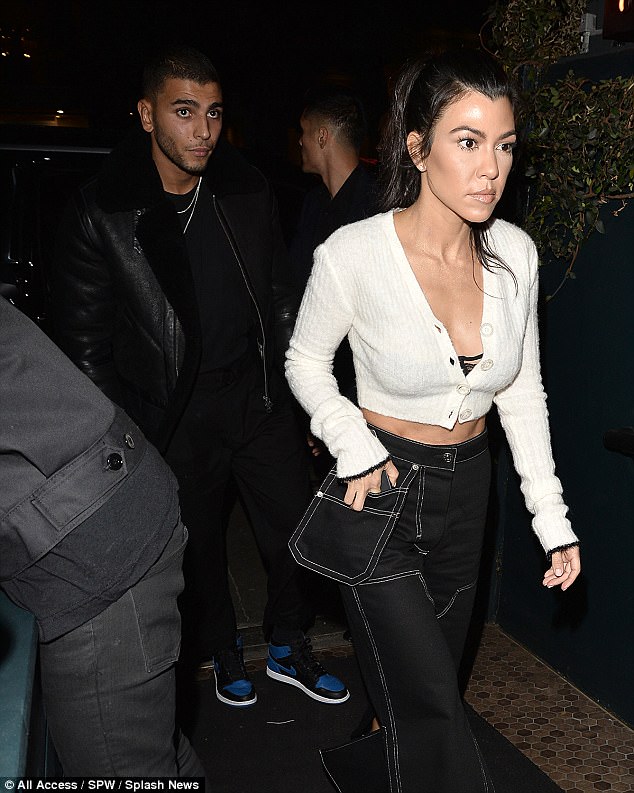 Also in attendance were Kim and Kanye West, who were also keen on making sure the runway favorite had a good pre-birthday meal.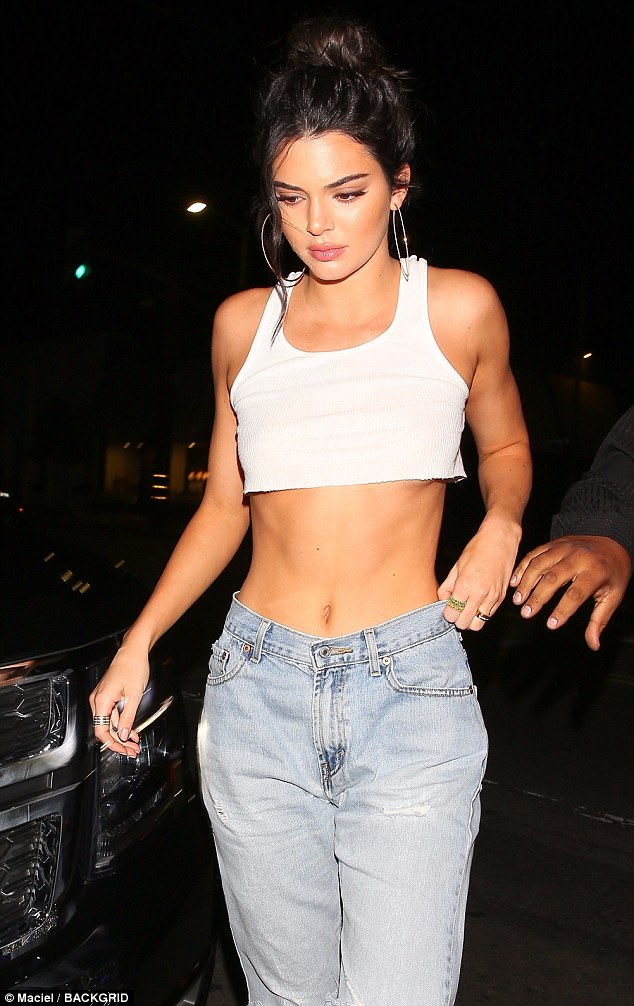 Kendall sported a pair of denim trousers that seemed to be in need of a belt to help cinch them up on the model's narrow waist. And the runway sensation made sure her toned tummy was on full display in a daring crop top.  Completing her attire was a pair of kinky knee-high boots as she strode into the popular eatery.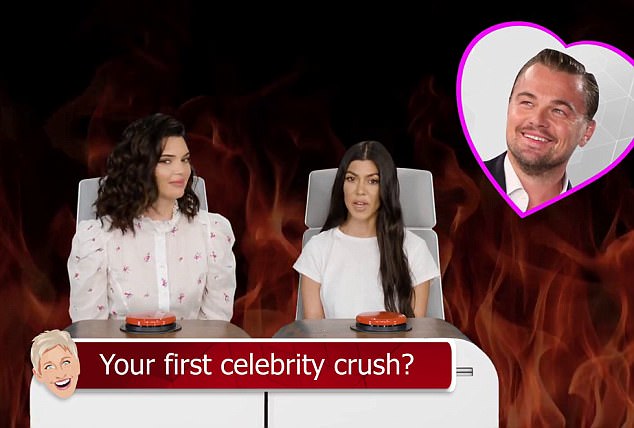 Meanwhile, earlier that day Kendall appeared on TV with big sister Kourtney Kardashian to talk about their love lives. During Ellen DeGeneres' Show Me More Show on YouTube, the duo dished about what they find most attractive in a man and who their first crushes were during some rapid-fire questions. While they raven haired beauties kept mum about their current romances, Kourtney, 38, opened up about her first 'celeb crush' as she revealed that she was so enamored with Leonardo DiCaprio, she wrote 'Kourtney DiCaprio' on all of her schoolwork.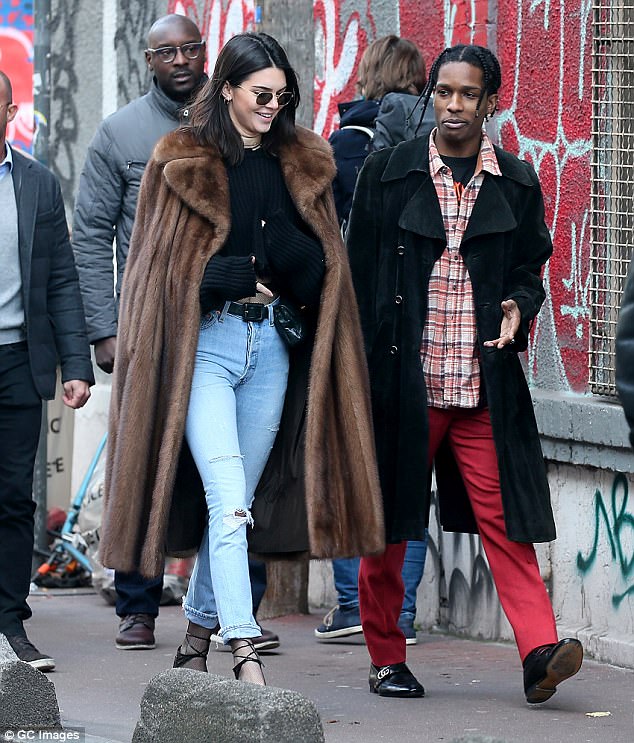 While Kourtney was dead set on being Mrs. DiCaprio, Kendall, 21, confessed her first celeb crush was Benny 'The Jet' Rodriguez from childhood favorite The Sandlot. Kendall also revealed some of the secrets she used to keep from mom Kris, 61, during her rebellious teen years, admitting she used to sneak out to see an unidentified boyfriend on the regular. 'I used to sneak out and say I was going to my friend's, like a girlfriend's house, but I really went to my boyfriend's house and slept there every night,' the beauty told her sister.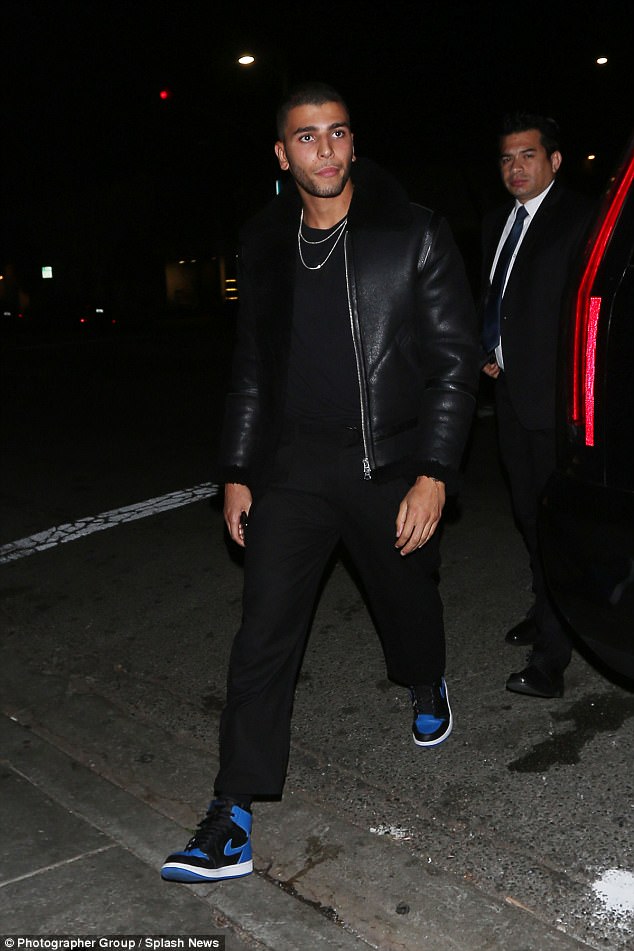 Younes' style was both relaxed and put together as he joined beau Kourtney at the meal.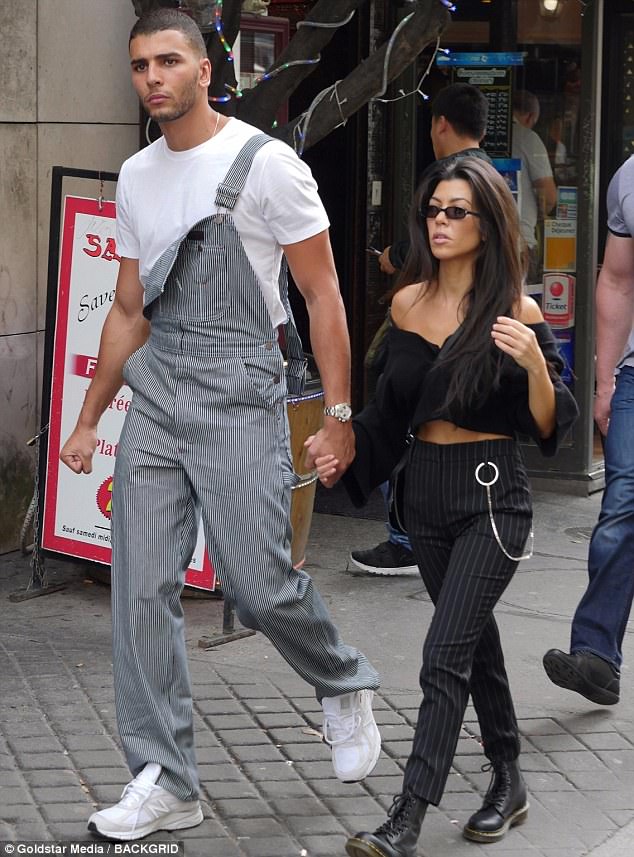 Before her current beau, Kourtney was with baby daddy Scott Disick, 34, for nine years, although the pair never married. Since his split with the reality star, the socialite has moved on to dating model Sofia Richie, 19. Meanwhile, Kendall's relationship with Blake seems to be flourishing. The starlet has become a constant court-side feature during the sportsman's LA Clippers games since the NBA season kicked off in mid-October.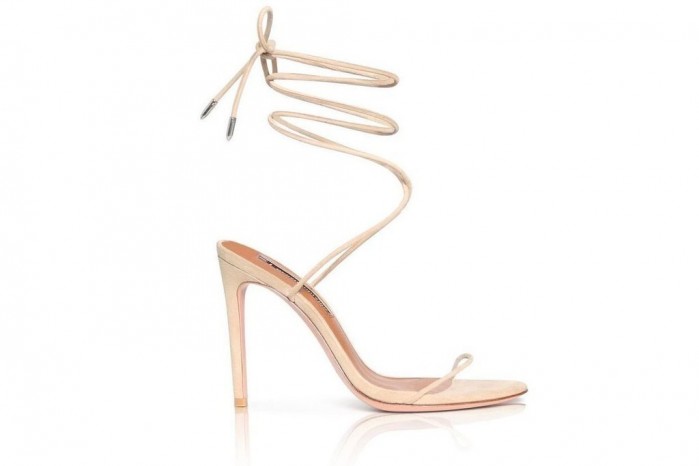 Kim's gorgeous heels are universally appealing. They're a classic, versatile style that promise to be a hard-working member of your shoe collection.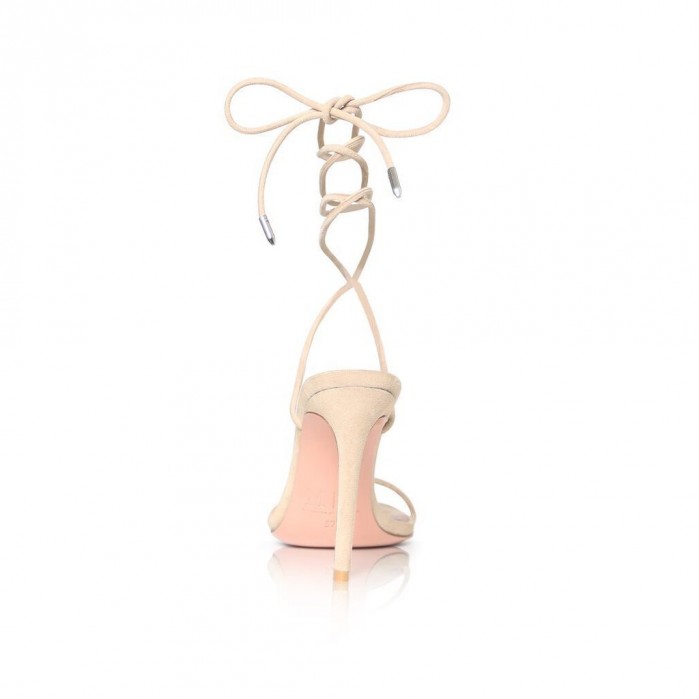 These are by Merah Vodianova and are up for grabs for pre-order now (click 'Buy'). Ophelia is the ultimate minimal tie up heel. Perfect for all occasions, she will become your SS18 staple heel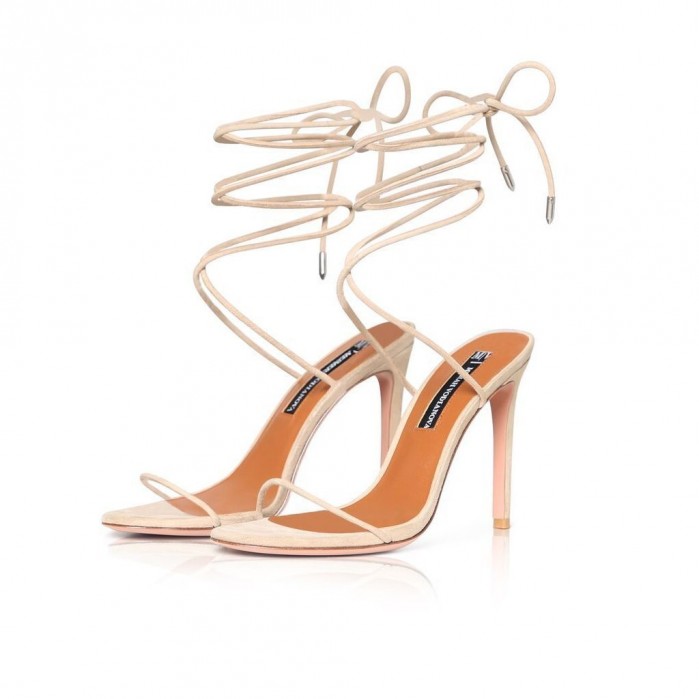 But if you want to save yourself a few pennies, how about you head to our line up of cheaper alternatives below? Missguided have some absolute dead ringers for Kim's designer originals!