After spending a couple of weeks in London, Kirsten Dunst is now back at home as she was spotted at Los Angeles' LAX Airport last Tuesday evening. Kirsten was said to have enjoyed her time in London, catching up with her girlfriends and enjoying the od al-fresco luncheon or two.
The 32-year-old actress looked effortlessly chic for her flight as she donned a comfortable yet stylish ensemble. Kirsten wore a Peter Pan-collared dress which she covered up against a chilly evening with a simple black cardigan. She put some style in her look by wearing a retro-inspired cat-eye sunglasses. She completed her airport look with a black leather handbag by Kate Spade and the rest of her belongings in a Louis Vuitton suitcase. She finished off her style with a black flats that complimented her outfit perfectly well.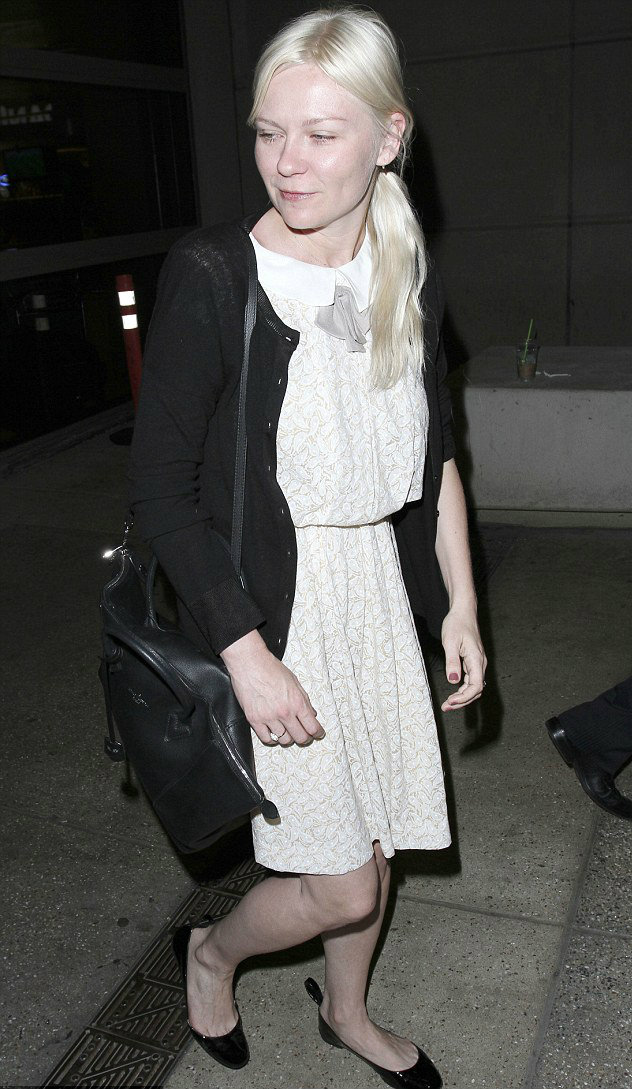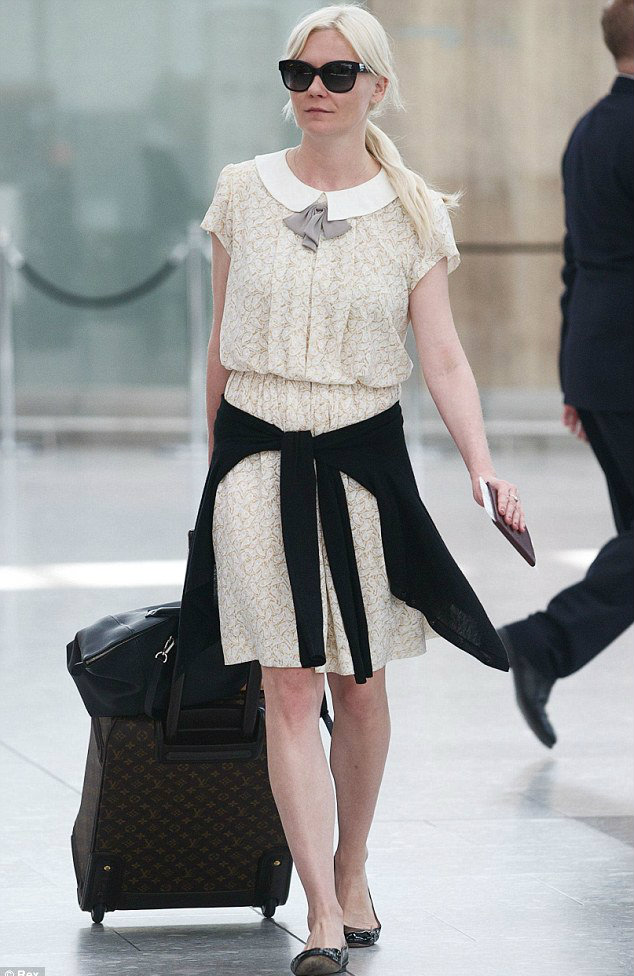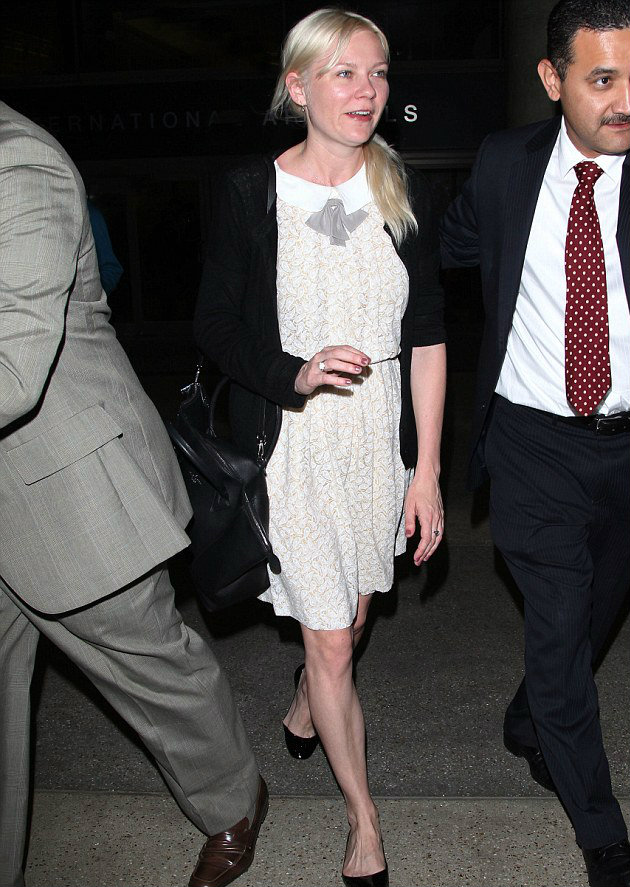 Wearing her platinum blonde locks tied back into a loose ponytail, the pretty actress went make-up free for her flight – and didn't seem to mind who saw as she stopped to sign autographs and pose for pictures with an army of fans that had turned out to LAX to welcome her home.

I especially like how she paired her Peter Pan-collared dress to a simple black flats. It actually gives an easy-breezy, laid-back aura for the actress.
Are you fancying Kirsten shoes? Unfortunately, her shoes is unidentified, but I was able to find a similar alternative just in case you are inching to have the same shoes as Kirsten's — the Cole Haan 'Manhattan' Waterproof Ballet Flats.