It's no secret that Kimberley Garner is one hottie of a beauty, but on Tuesday, the Made in Chelsea star magnified her sex appeal by slipping into a sheer dress for the 15th anniversary party of Myla Lingerie.
Kimberley wore a little black number that was detailed with sheer lace panels along the sides. The panels were significant and they basically exposed a portion of her toned derriere, as well as her g-string underwear. She then teamed the piece with dazzling statement earrings and a pair of black booties detailed with gold heels. To say Kimberley looked sexy in her ensemble would be an understatement, because she was sizzling hot!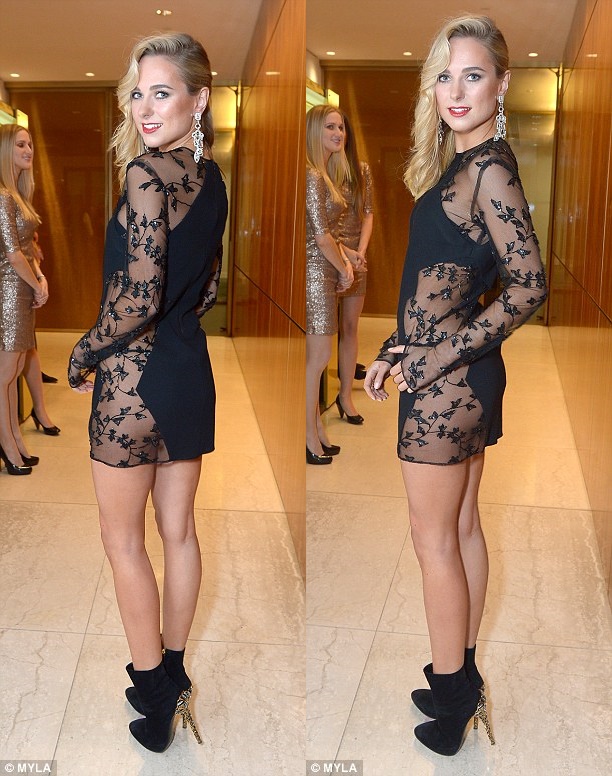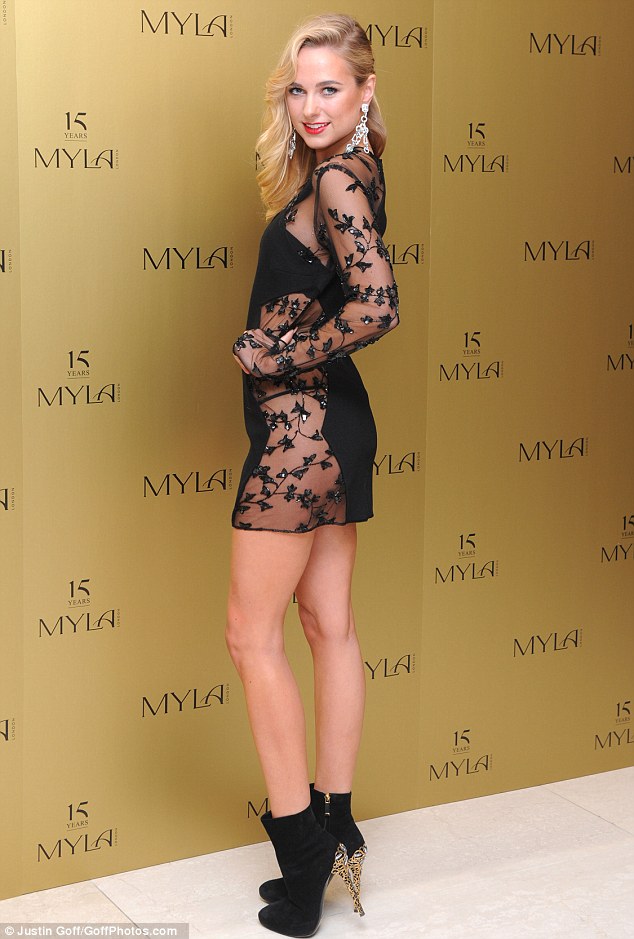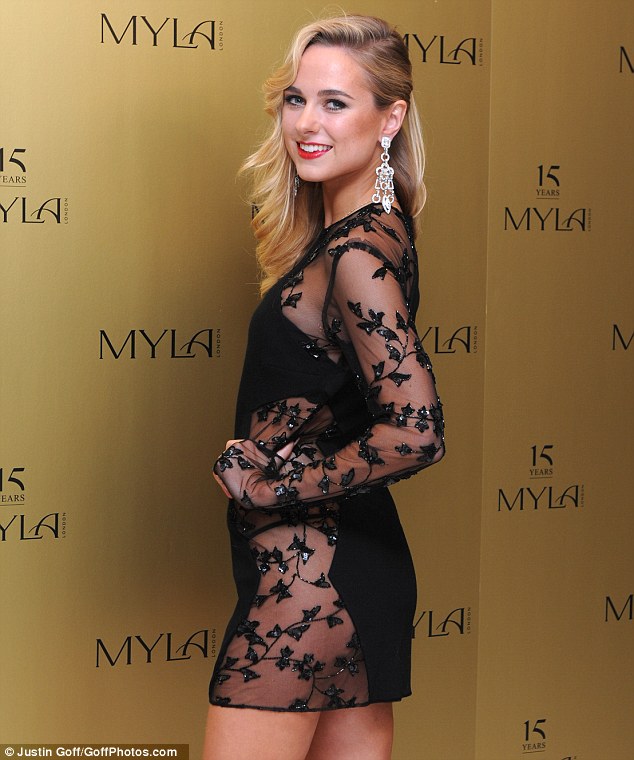 Kimberley Garner flaunts her figure in a lace-paneled dress at the 15th anniversary party of Myla Lingerie in London, October 21, 2014
W-O-W. I'm almost speechless.
I've seen numerous celebs sport similar style dresses (Gwyneth Paltrow, et al), but I think Kimberley takes the cake in the looking good department. I mean, she looks fantastic. She has managed to achieve looking sexy (as he**) without being too tacky or tasteless. There's an innocence about her that makes her appear less offensive or vulgar, even when her outfit is way too skimpy for her own good. Would you agree?
I'm not sure where Kimberley scored her dress, but her gold-heel booties are reportedly from Ralph Lauren. Dubbed as "Bettina", the boots are crafted in suede leather and come detailed with intricately carved metal add-ons that wrap the heels. They're from an old collection (2012), so they're no longer available.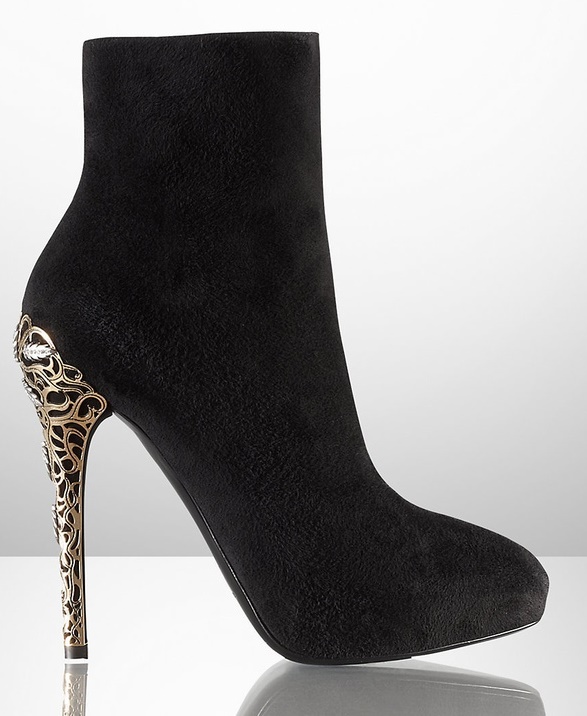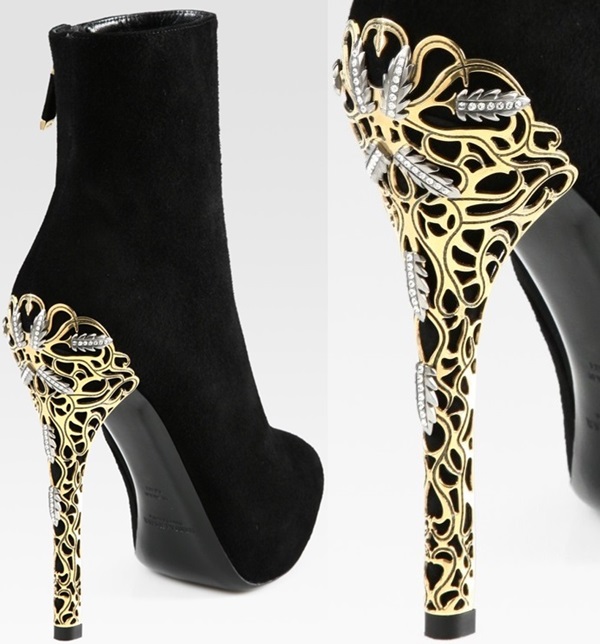 Ralph Lauren Bettina Booties, sold out
For the gals loving the gold heels on Kimberley's boots, you can try grabbing these can-afford options from Luichiny and Privileged instead:
Luichiny Very Nice Booties, $120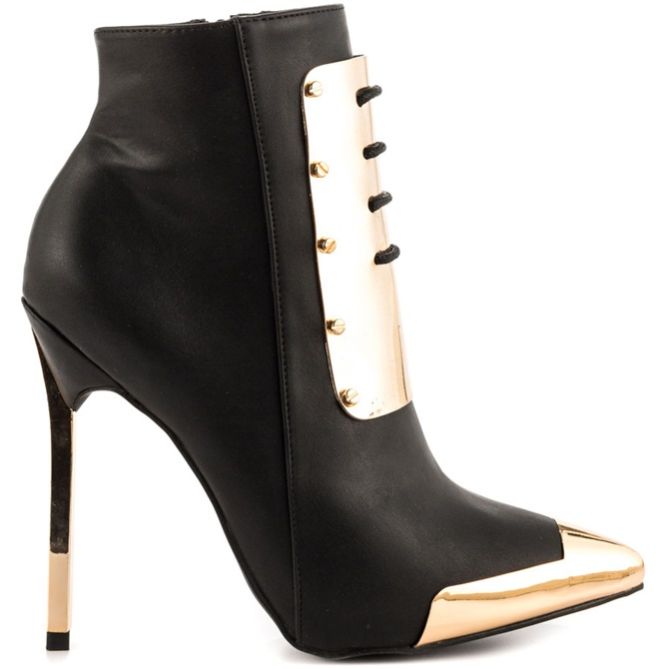 Privileged Bananas Booties, $110