Fascinators. Why are the royals and socialites of England so into them?
To me, they are both mind-boggling and fascinating. Obviously, I am not a fan, but I am not going to judge those who wear them either. I find fascinators interesting. Each piece is always different from the next. Plus, you can tell someone's personality by their choice of headpiece, which makes fascinator-watching the perfect pastime, if you're ever bored. After all, it is a form of self-expression.
Take for instance, the butterfly-themed fascinator Kimberley Garner wore to the Qatar Goodwill Festival on Tuesday. It was out of this world, with what appeared to be blue butterflies floating over hear head. But it was also girly and playful.
To top that, the statuesque blonde made the headpiece look sexy — something no one has ever done before — all thanks to the figure-hugging, cleavage-bearing LBD she wore for the occasion. The dress was short, so it showcased Kim's mile-long legs and embellished t-strap heels. Altogether, I would say she looked fantastic. Sexy but put-together without looking cheap.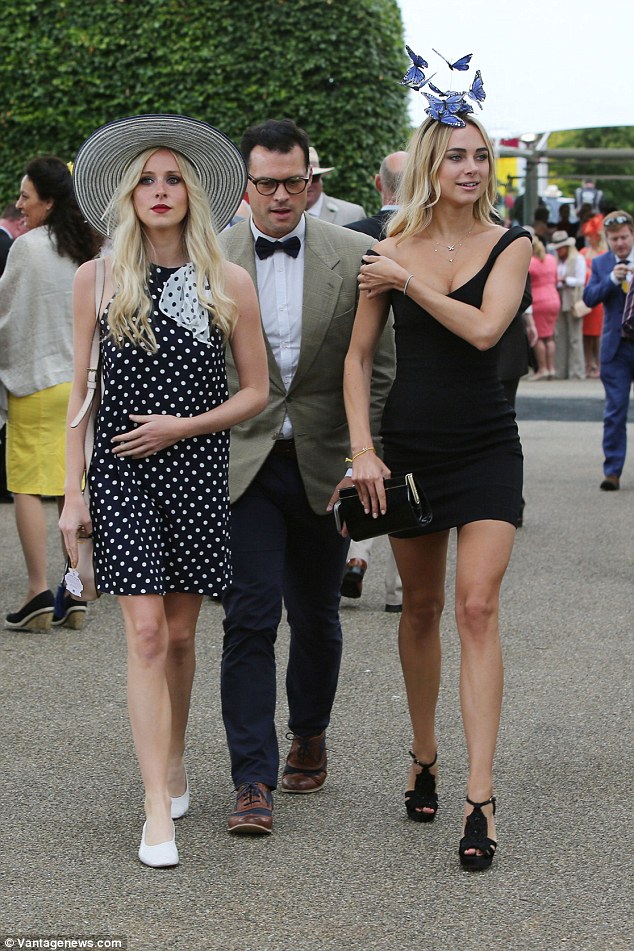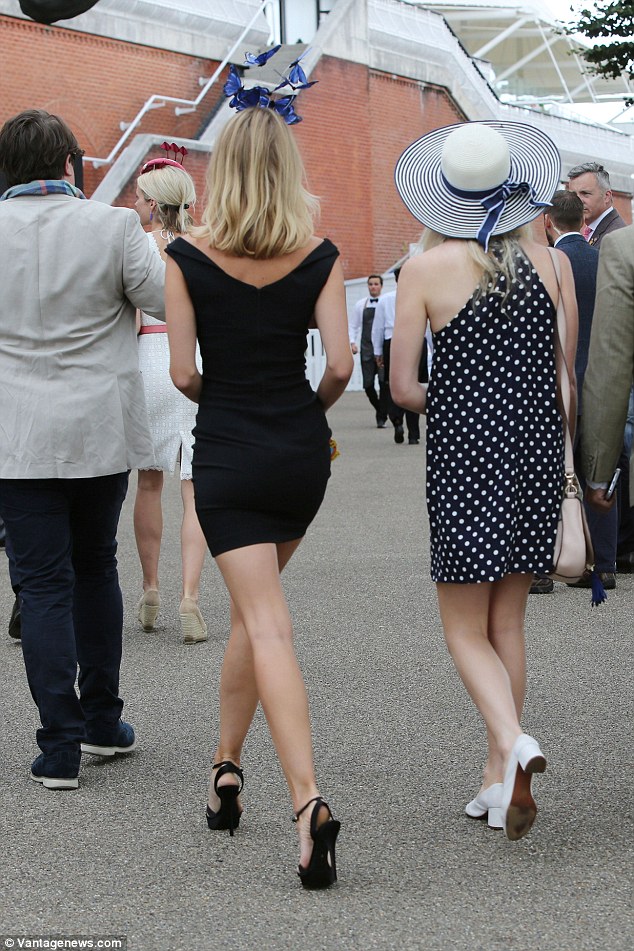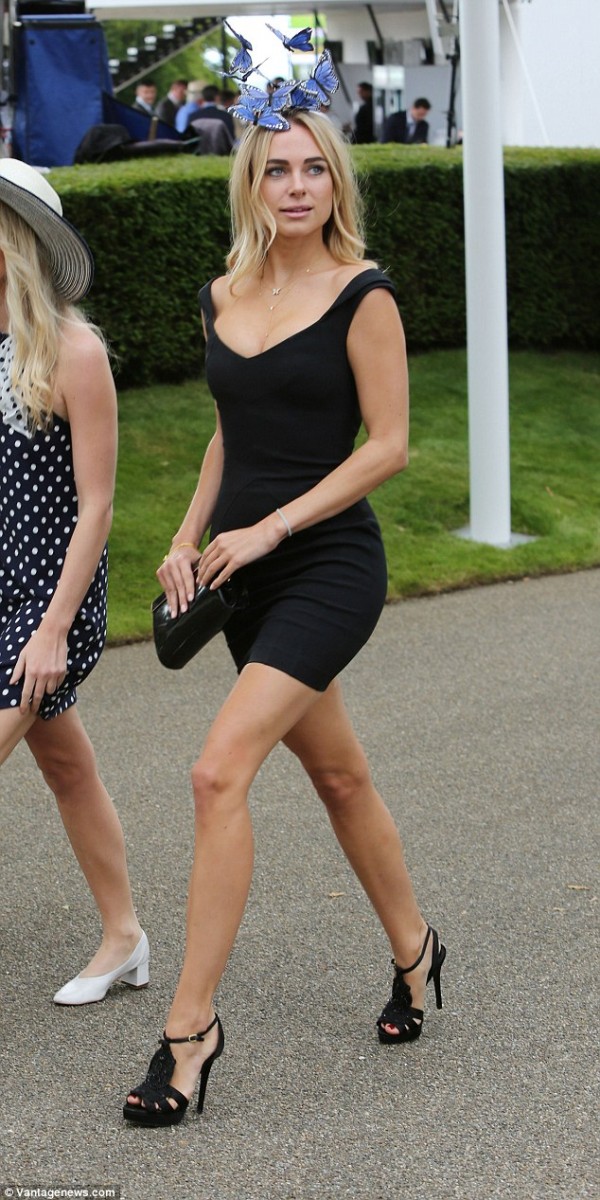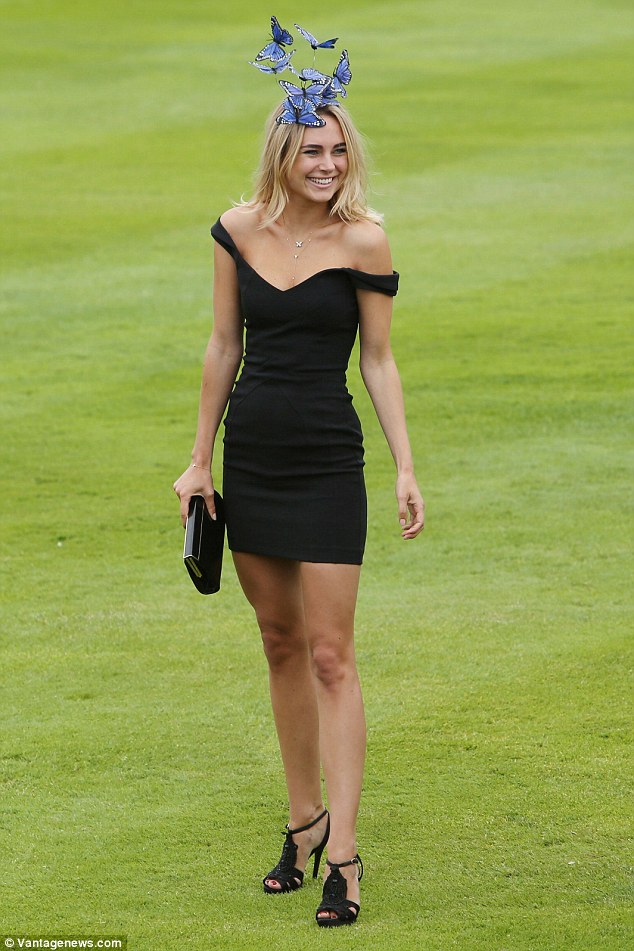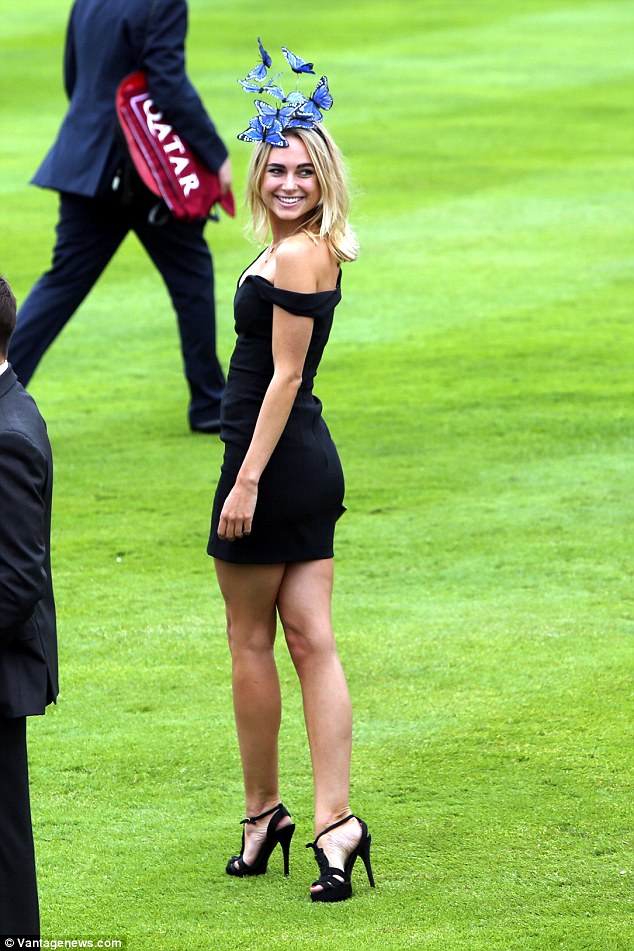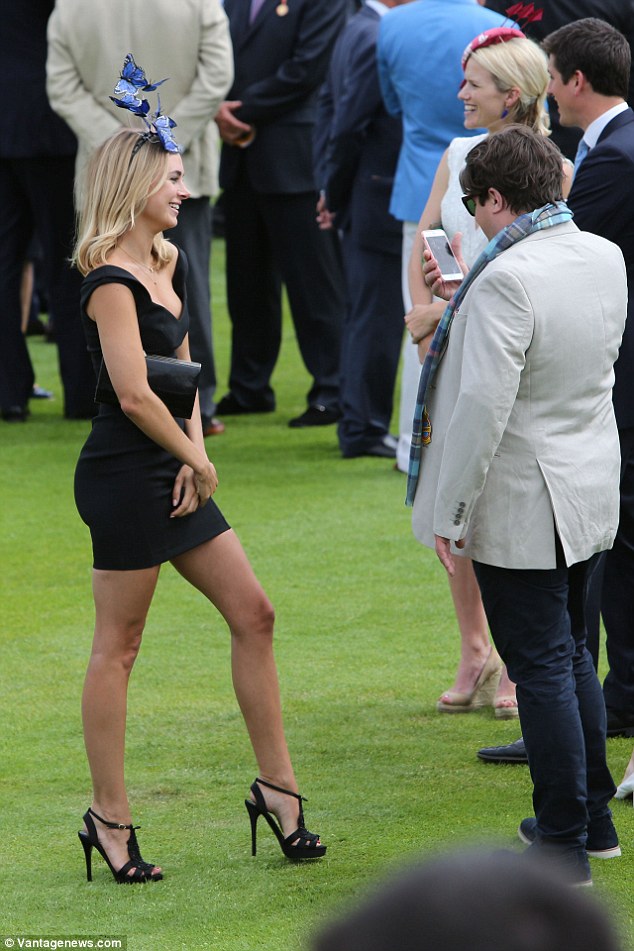 Kimberley Garner attends the Qatar Goodwill Festival held in England on July 27, 2016
If there's anything Kimberley Garner is good at, it's knowing how to turn people's heads. She has the face and figure for it, so she's entitled to wear whatever she wants. I do love the part where she manages to keep things classy despite the unnecessary display of "assets".
Kim's sexy off-shoulder dress is from a shop called Hybrid. Sorry, it is not available online, but if you live in England, by all means do find a way to check it out.
I couldn't find any details on the fancy fascinator, nor was I able to figure out where she scored the embellished t-strap sandals, but here are equally fetching styles that are loaded with lots of personality. If you don't have the guts to rock outrageous ruffles and feathers on your head, maybe you can wear them on your feet instead?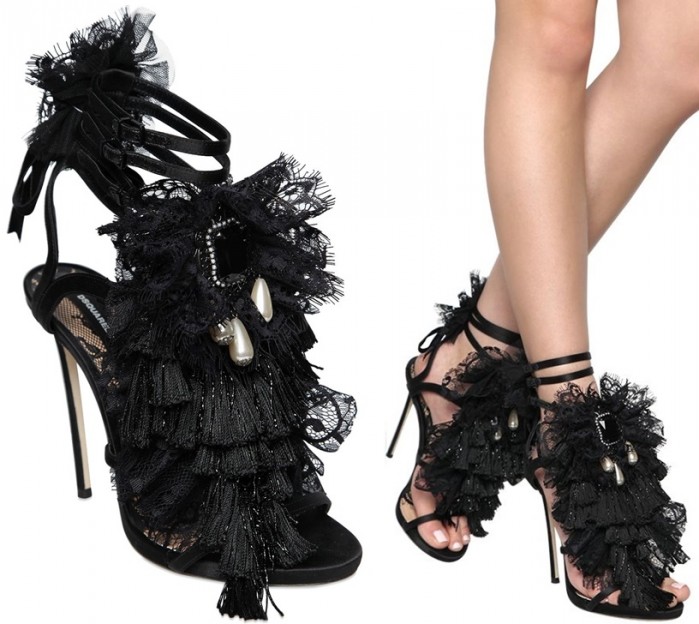 DSQUARED2 Lace and Satin Sandals, $2270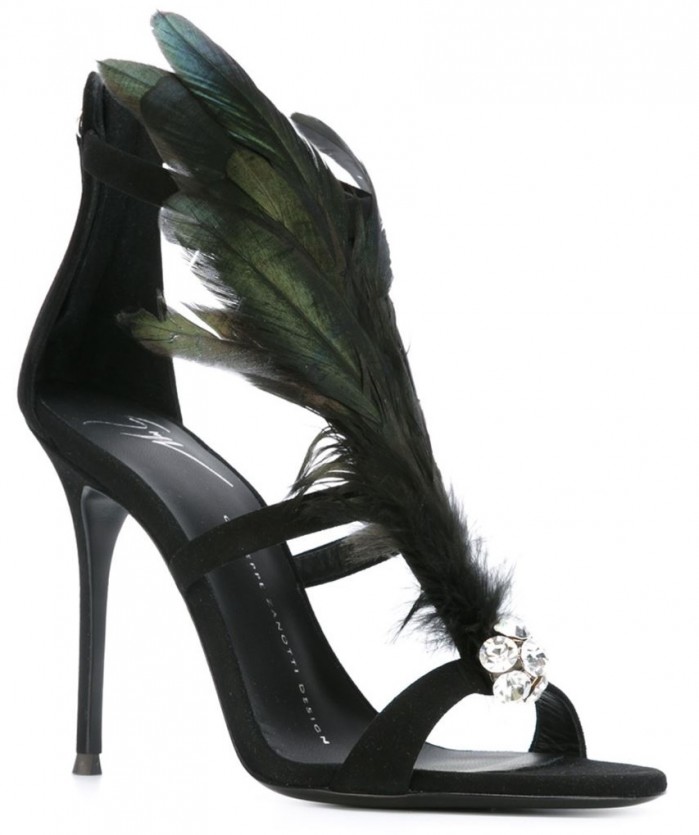 Giuseppe Zanotti Feather Embellished Sandals, $995