Kimberley Garner sure knows how to command attention in a crowd full of people. At the premier of The Legend of Tarzan in London, the socialite and swimwear designer went bra-less in a leg-baring ensemble that can only be labeled as ravishing.
For the occasion, Kim wore a two-tone combo dress detailed with a low-cut neckline and crotch-high split on the front. The piece displayed her assets, of course. There was a lot of cleavage and leg action going on. In fact, she even almost suffered a wardrobe malfunction as the wind blew against the skirt. Had she not been quick enough to hold her dress down, she would have unintentionally exposed her underwear.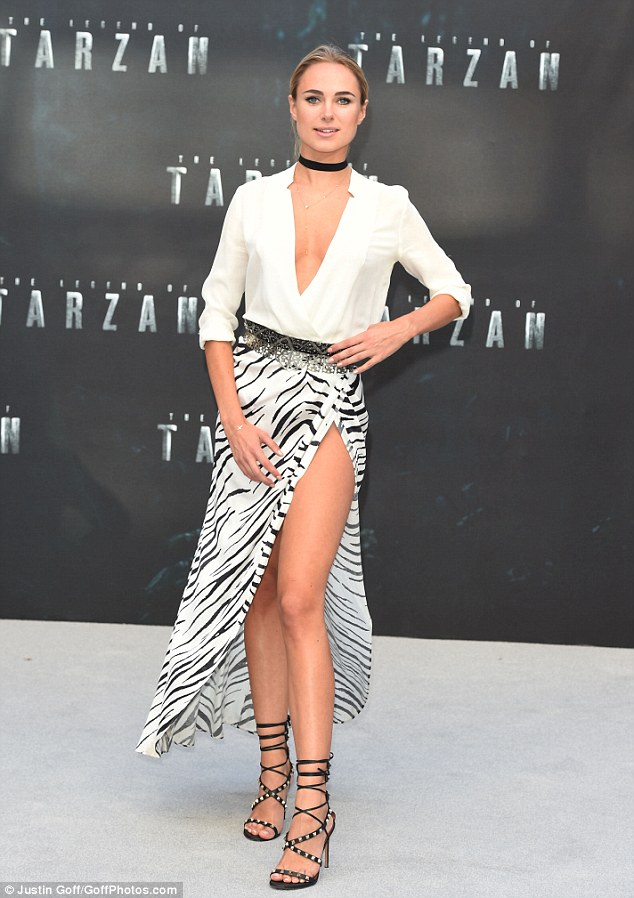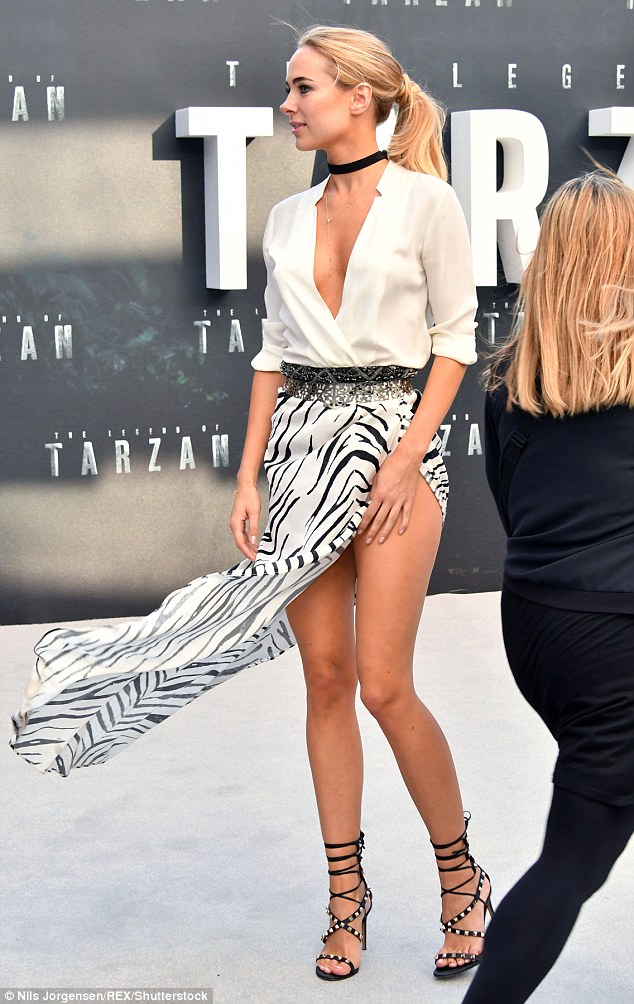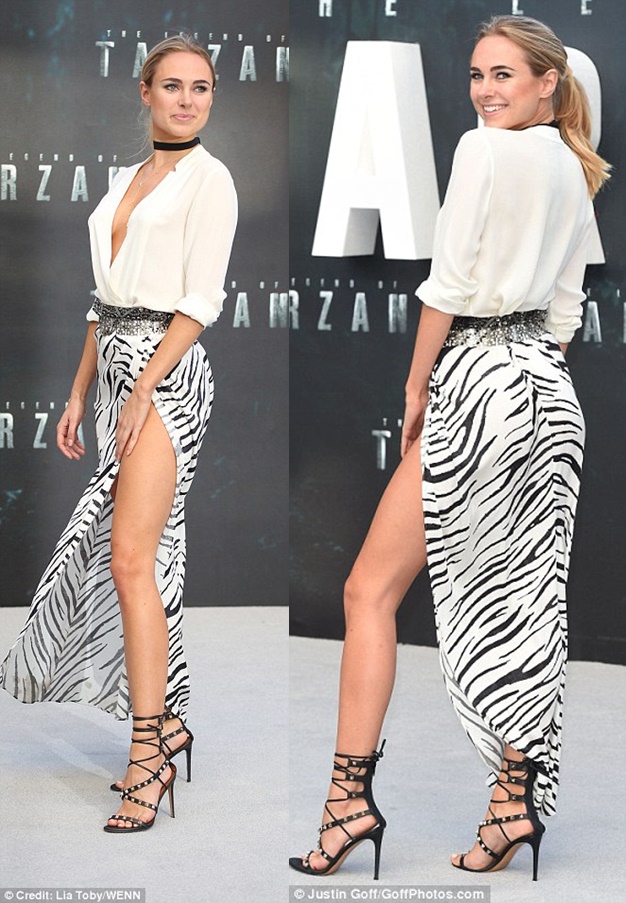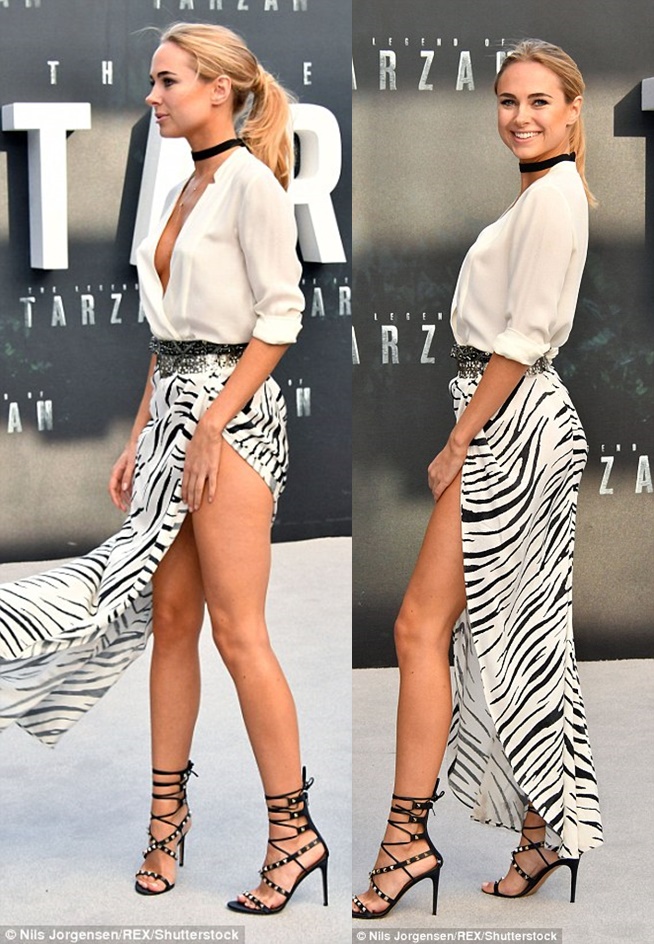 Kimberley Garner attends the premiere of The Legend of Tarzan in London on July 5, 2016
How do you like Kimberley's movie premiere style? Do you approve? She has the goods to pull of the look, so I think she's entitled to wear whatever she wants. Yes?
Besides, Kimberley has a way of making overly sexy outfits appear less vulgar. On someone like Kim Kardashian, the getup would have failed without question.
Accessories-wise, I love how she complemented the dress with a black choker and strappy lace-up sandals. The shoes infused a much-needed flair into the ensemble.
If I'm not mistaken, the pair is from Valentino. I couldn't find them in black online, but the nude version is available at Editorialist. Here's a closer look: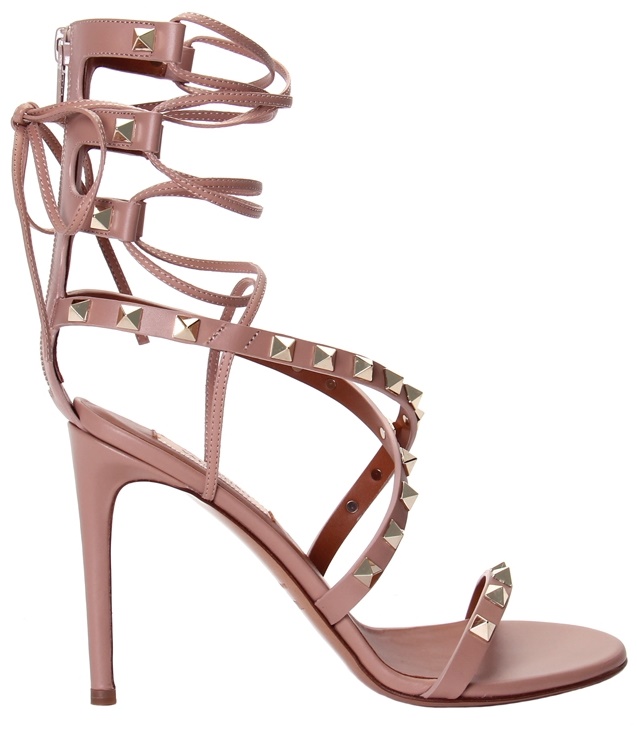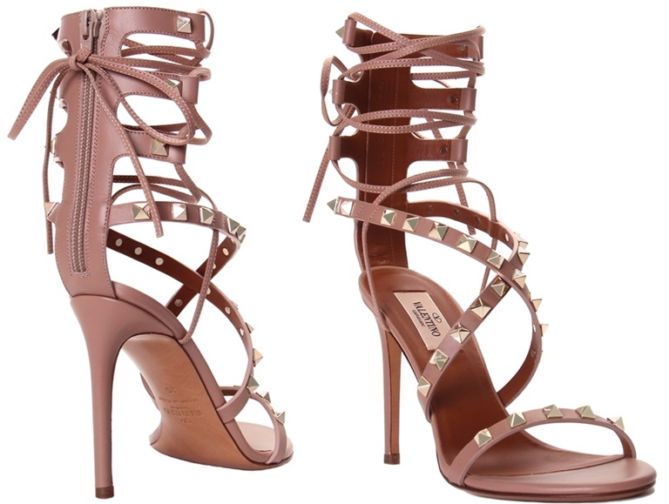 Valentino Rockstud Lace-Up Sandals, $1295
They feature 4-inch-tall heels, studs on the straps, and lace-up strings that wrap around the ankles. I admit, I'm in love with this style. It's both flirty and edgy, which is a rare combination. The sad part is they're quite pricey at $1295. If you think they're worth it, feel free to place your order pronto.