Kimberley Garner made sure the spotlight was on her at Coachella on Friday. The British blonde displayed lots of legs at the event in a white maxi skirt detailed with a crotch-high slit. She teamed the piece with a red lace-up suit that flaunted cleavage, and then capped off the mix with a metal-embellished belt, as well as studded thong sandals. Defined eyes and hair styled in beachy waves comprised a beauty look that was undeniably flawless.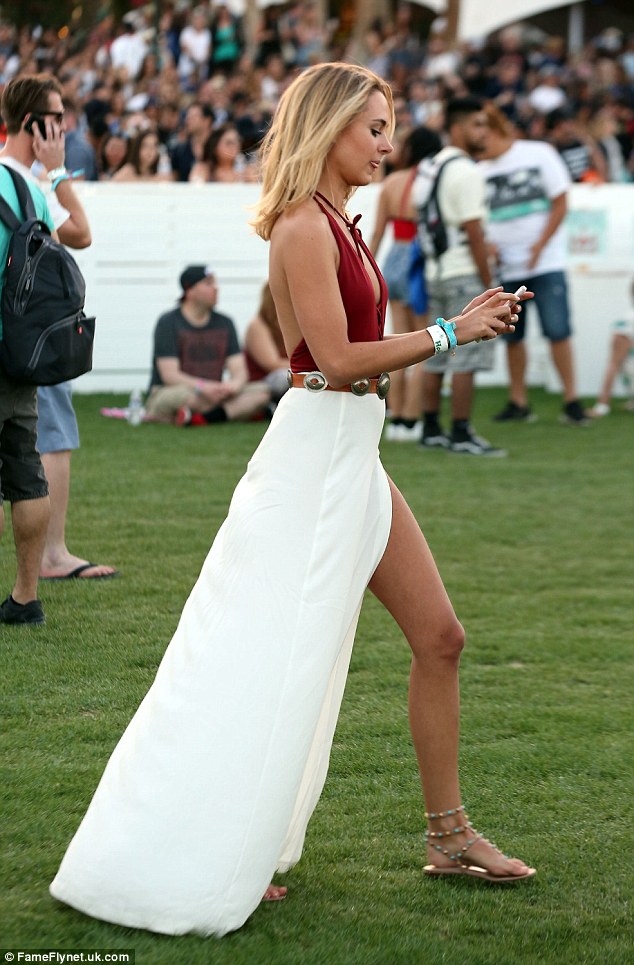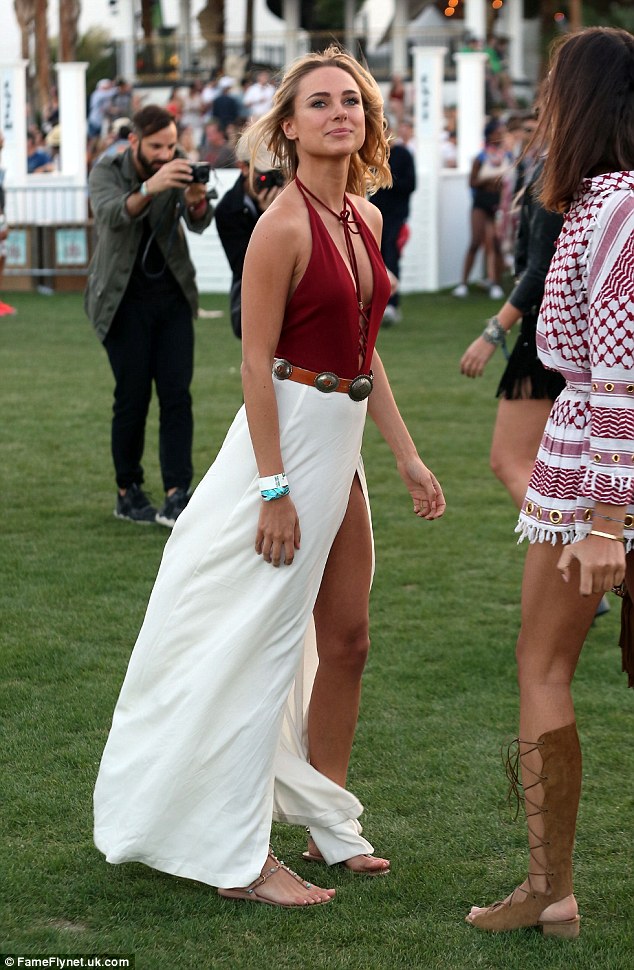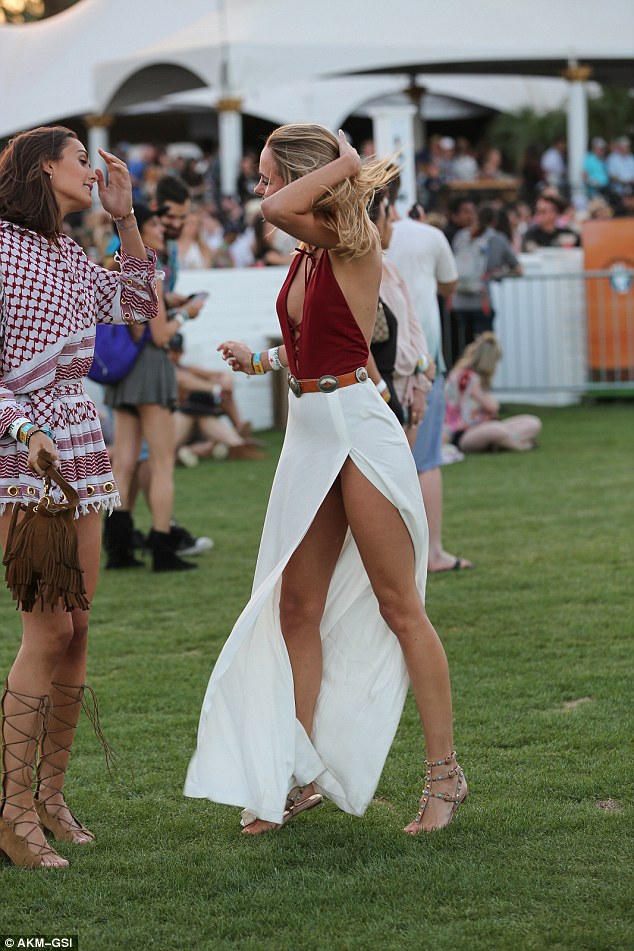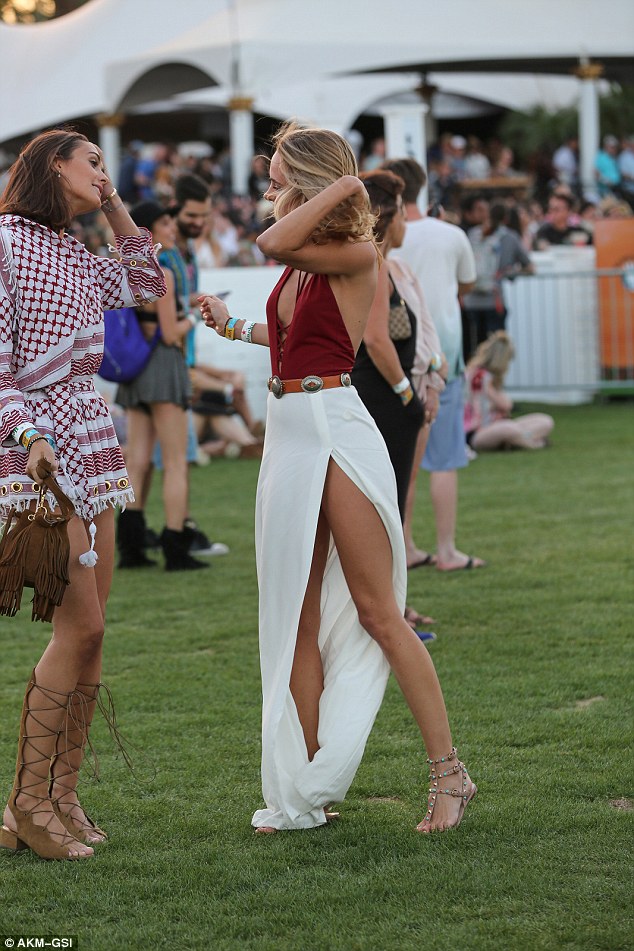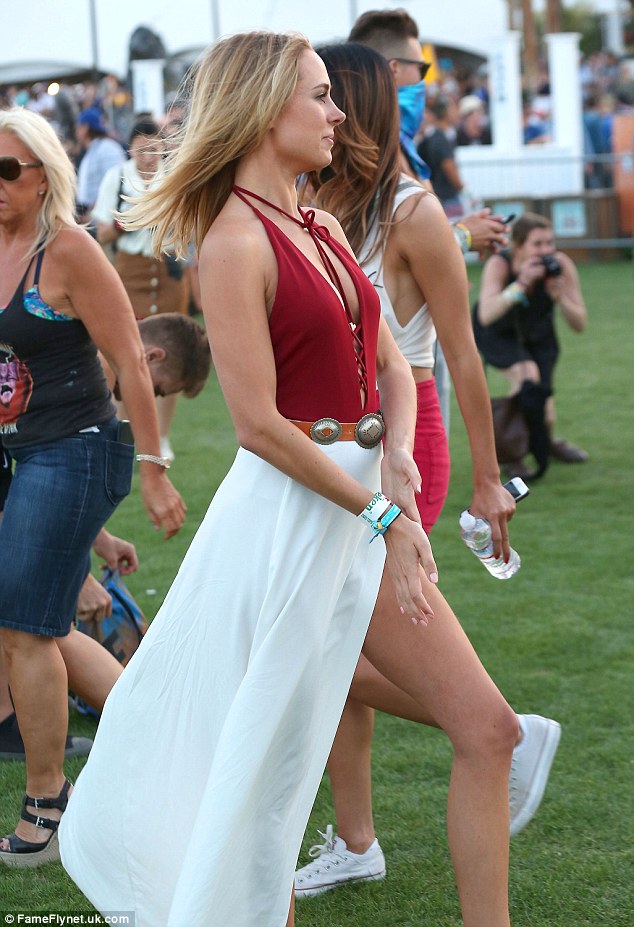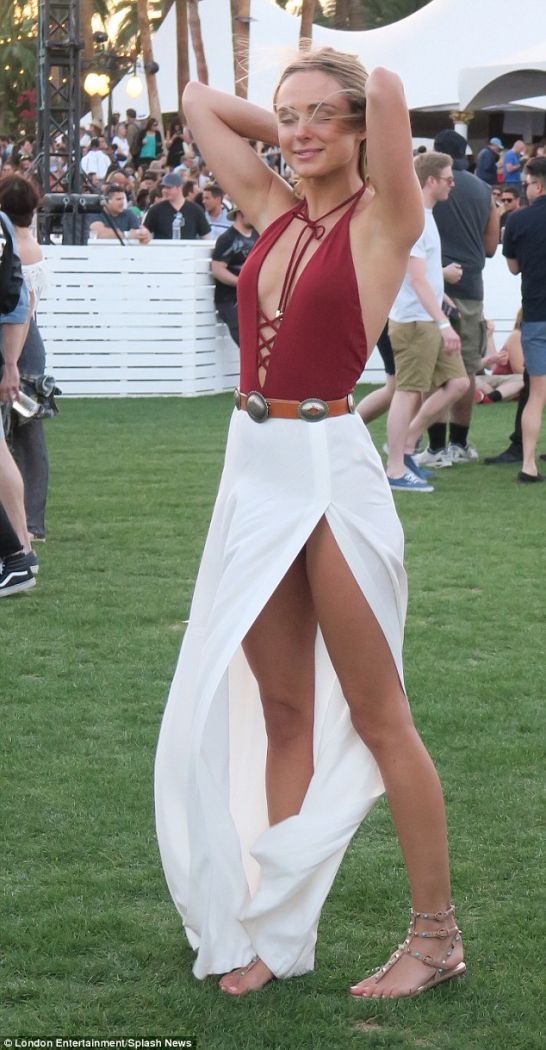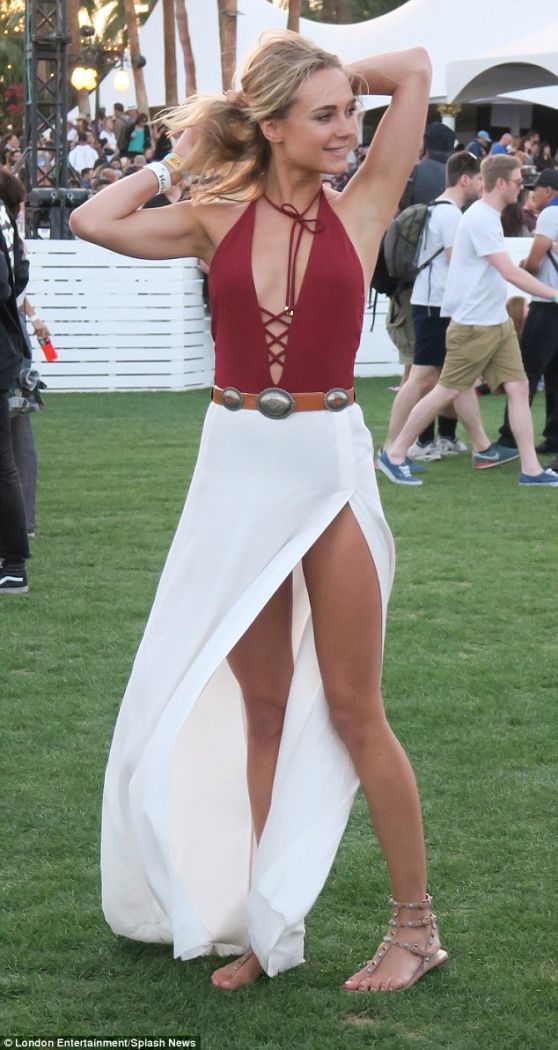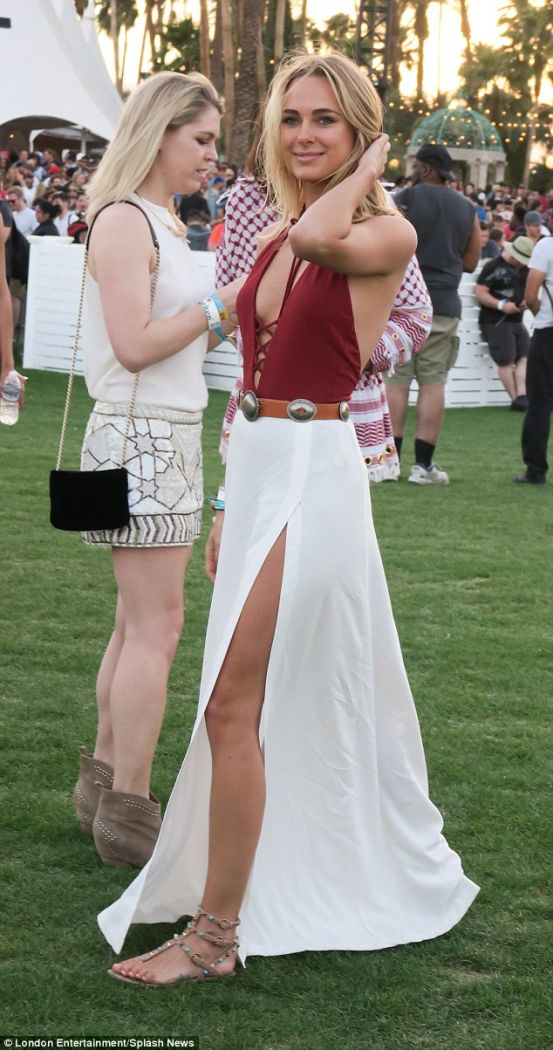 Kimberley Garner displays lots of legs as she attends Coachella on April 15, 2016
What are your thoughts on Kimberley's Coachella attire? Do you approve? I'm sure she wasn't the most stylish at the event, but dare I say she was the sexiest. Yes?
Her ensemble is simple and straightforward, but with that body, those legs, and the pretty face, you could say she nailed the look with flying colors.
I couldn't find any deetz on Kimberley's skirt, but the lace-up suit is from her fashion line, Kimberley London. You can find it on her website. It's the "Anguilla", and it retails at $185: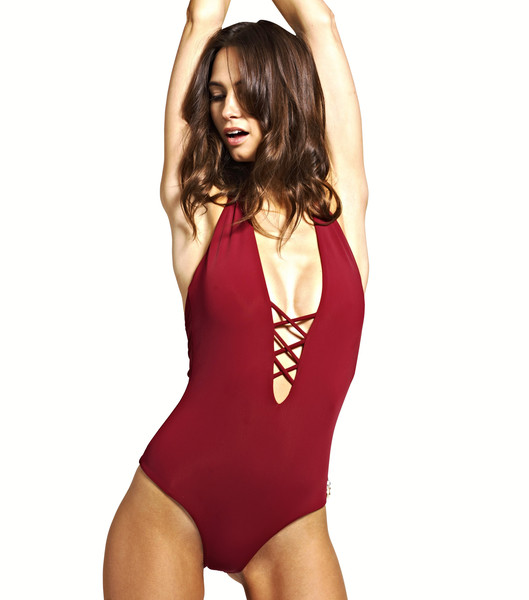 Kimberley London Anguilla Lace-Up Suit, $185
Kimberley's sandals, on the other hand, are from Valentino. They're the Rockstud flat thong sandals detailed with gold studs and turquoise stones. Here's a closer look: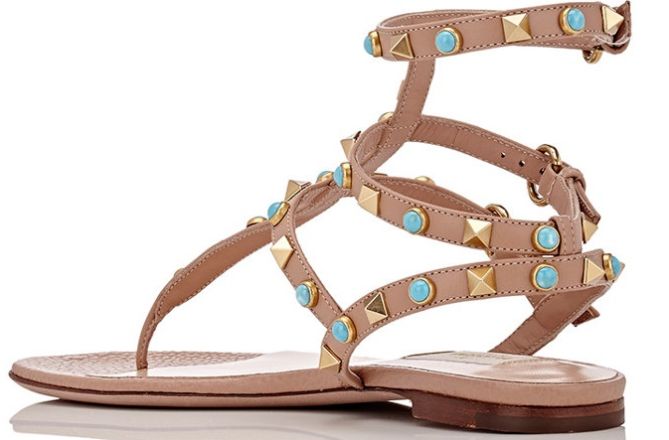 Valentino Rockstud Flat Gladiator Sandals, $1145
You can grab the shoes online if you like them. They're an updated version of the classic Rockstud gladiators. A pair will set you back $1145. Team with an open-front skirt and a bodysuit to steal Kimberley's style.