Kim Zolciak, 39, was seen two days ago enjoying a night out with her husband, Kroy Biermann, by her side on the streets of New York. She is having a hard time in the public eye at the moment after NeNe Leakes called her racist. Kim has revealed she and her family got death threats because of it. But she seems to manage it well as she walks with her husband hand in hand to the Watch What Happens Live studios.
The latest episode of the reality tv show The Real Housewives of Atlanta saw her and NeNe still arguing after the roaches incident. Kim's daughter, Brielle, who is 21 years old took a video from NeNe's house claiming to show roaches. NeNe took this as a very offensive claim, as she says the word 'roaches' for an African-American sounds very racial, making associations with ghetto or trash. Kim took her daughter's defense and said it was only a joke, but NeNe doesn't seem to back down from the accusation she has made. The entire conflict backfired though, as Kim had a lot of people at her gate shouting death threats at her. Worth noticing that NeNe's past isn't clean neither as she made some weird threats to a reporter too. Hopefully this will be solved in a civilized manner.
Anyway, for her walk Kim looked amazing in a white off the shoulder top paired with a pair of high waisted leather trousers. You can never go wrong with a classy black and white combination.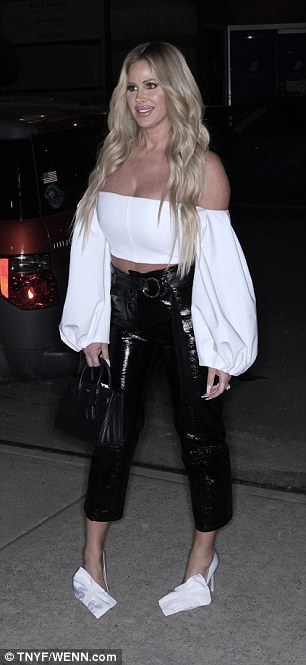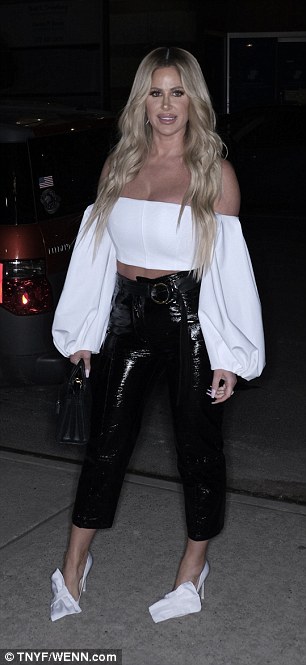 The Jimmy Choo white pumps with an exaggerated bow take the prize this time. They are a little bit eccentric and out of the ordinary, but they are guaranteed to steal anyone's attention!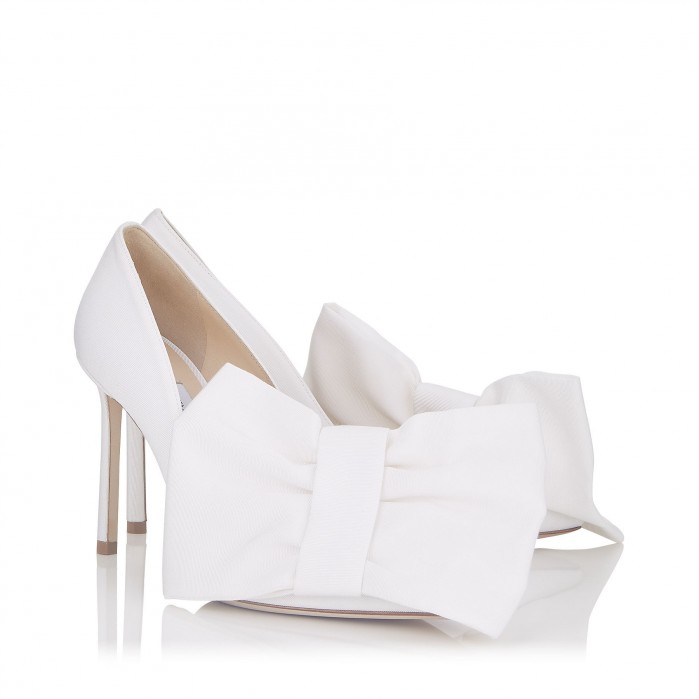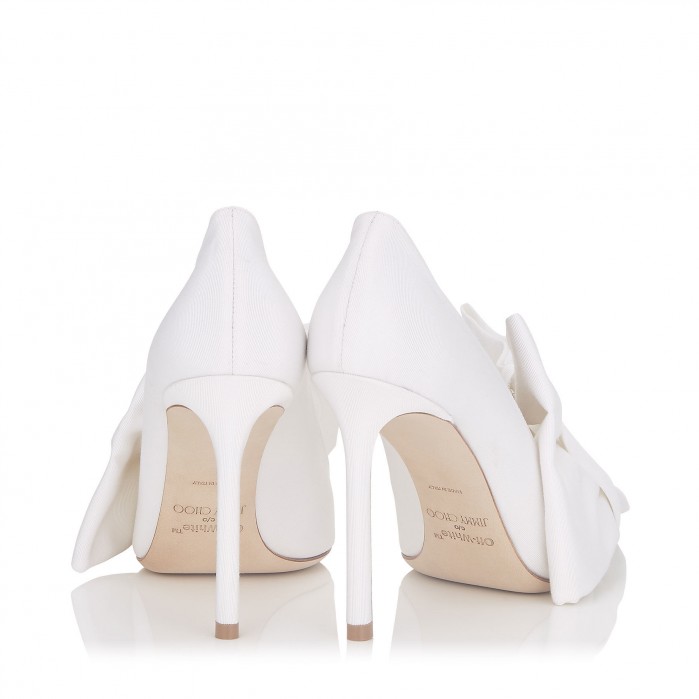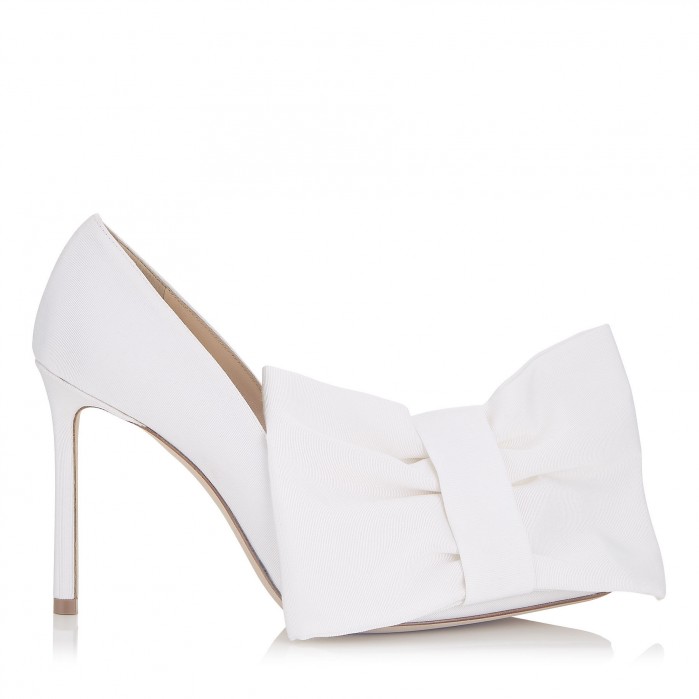 HERE IS A CHEAPER VERSION