Kim Kardashian celebrated her 34th birthday at TAO Nightclub in Vegas on Friday. The reality TV star was joined by her husband, Kanye West, along with family and a select group of friends.
For the occasion, Kim made sure all eyes would be on her by slipping into a very low-cut white dress that showcased major side boob and cleavage. She teamed the frock with black ankle-strap sandals, diamond earrings, and a dainty necklace. I'm sure she was going for simple, sexy, and elegant. But sadly, with Kim's very shapely figure, you could say she didn't get the desired outcome.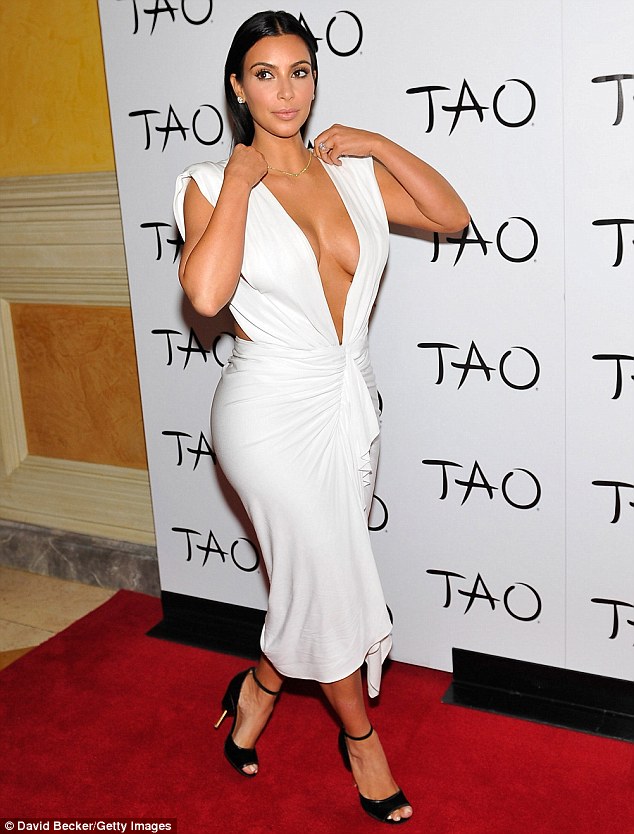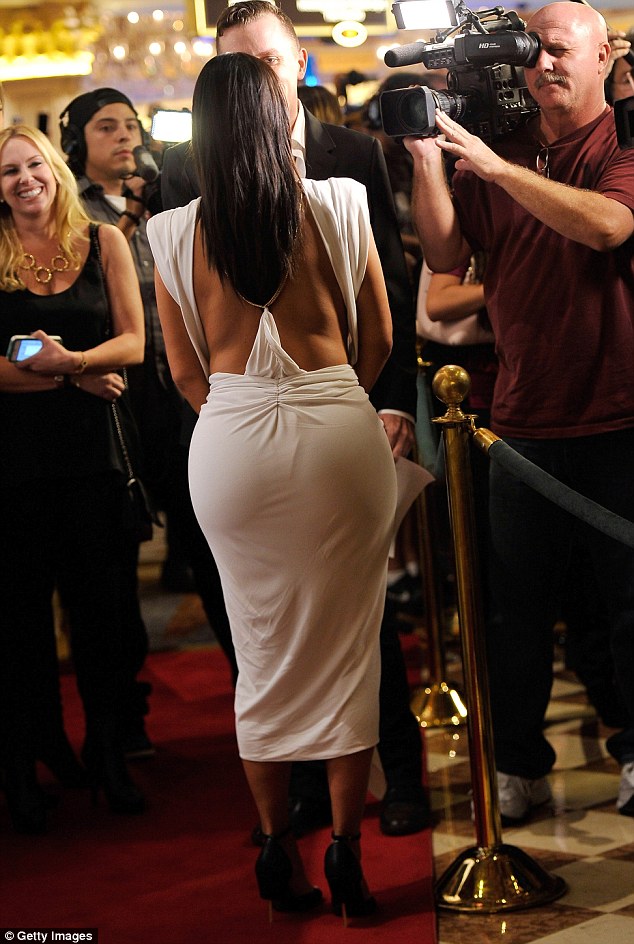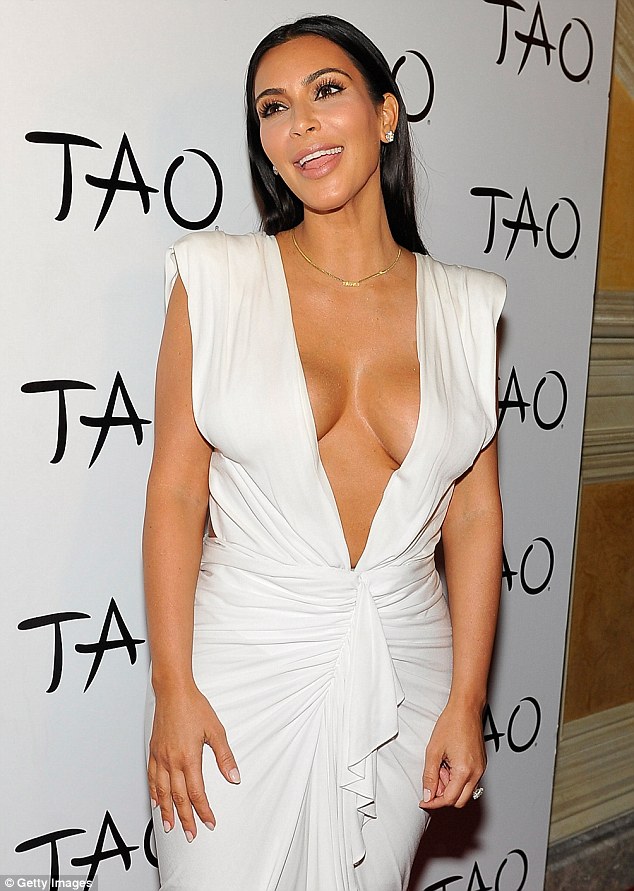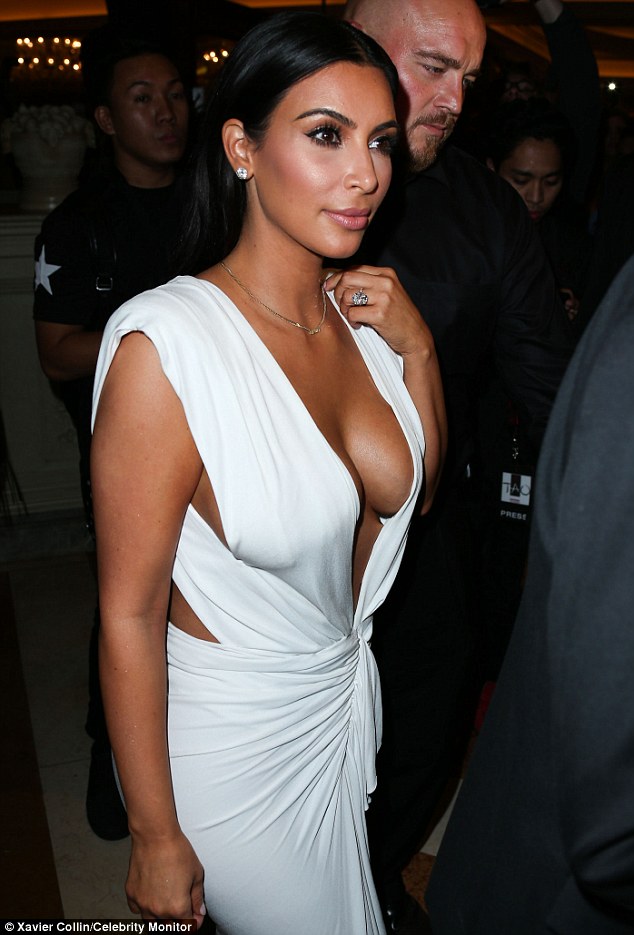 Kim Kardashian flaunts her assets in a low-cut white dress as she celebrates her birthday at TAO Nightclub in Vegas, October 24, 2014
Do you like Kim's birthday outfit? If you could rate it from 1 to 10, with 10 being fantastic, what score will you give?
Honestly, I think the dress will look great on someone flat chested. With Kim's ample bosom, however, it looks a little too much.
That said, I do love how she accessorized with simple but dazzling diamonds. Teaming the white dress with black ankle-strap sandals was also a good move. The shoes gave her look enough contrast to keep it interesting.
The sandals don't look as fancy from a distance, but they're actually really fierce up close. For those who aren't familiar, Kim's heels are the "Matilda" from Givenchy. These shoes are crafted from a mix of lizard-effect and suede leather materials. What makes them unique is the odd shape of the heel counters. Check 'em out below: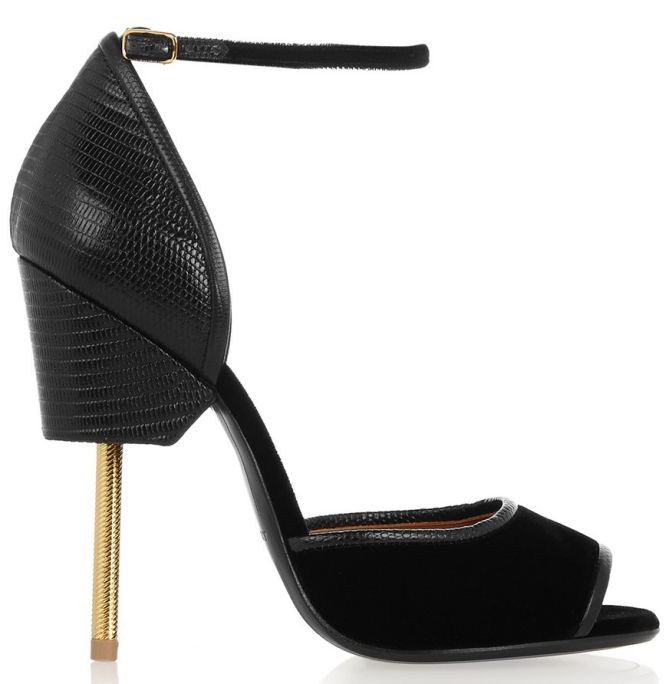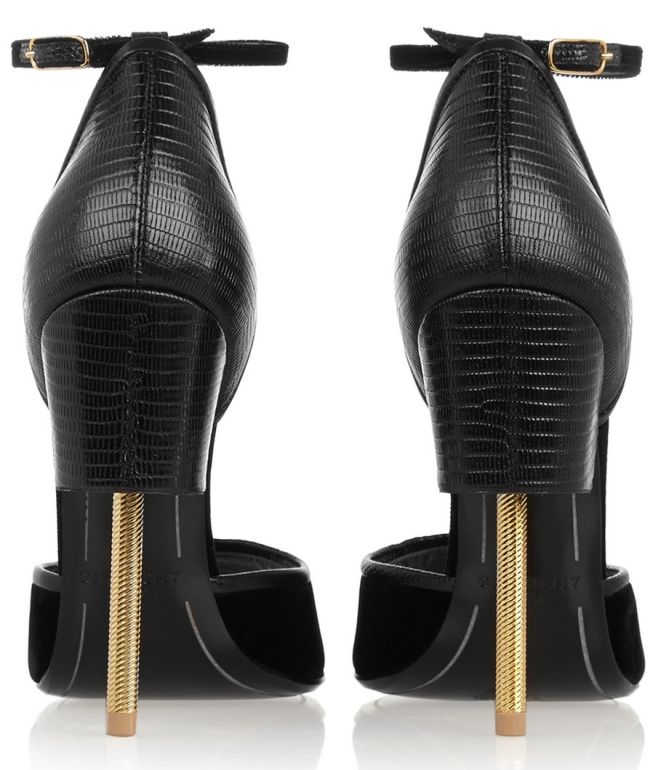 Givenchy Matilda Sandals, $1350
You like?
Yes, very edgy, indeed. If you want a pair for yourself, feel free to grab them online. They retail at $1350. If you can't bring yourself to spend that much on shoes, a great alternative to consider would be heels from Kurt Geiger. Check out the "Beverley" below. They're not in black, but they feature almost the same shape.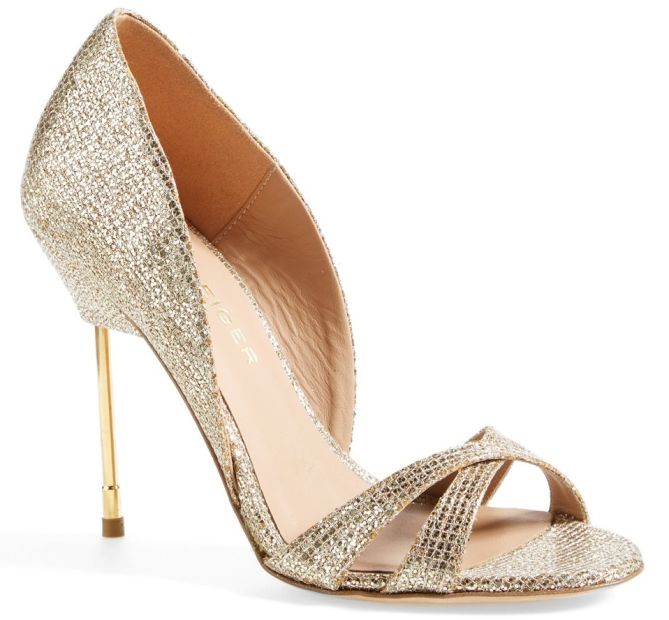 Kurt Geiger Beverley Glitter Sandals, $450